Looking Back
June 10, 2021 - NATIONAL BLACK COW DAY – NATIONAL ICED TEA DAY – NATIONAL BALLPOINT PEN DAY – NATIONAL EGG ROLL DAY – NATIONAL HERBS AND SPICES DAY
JUNE 10, 2021 | NATIONAL BLACK COW DAY | NATIONAL ICED TEA DAY | NATIONAL BALLPOINT PEN DAY | NATIONAL EGG ROLL DAY | NATIONAL HERBS AND SPICES DAY
NATIONAL BLACK COW DAY
National Black Cow Day, on June 10th each year recognizes an ice cream float beverage also known as a Root Beer Float. That's right, the beverage made with rootbeer and vanilla ice cream was also called a Black Cow. It was originally made with vanilla ice cream but sometimes it's made with chocolate ice cream or even plain cola flavor.
Frank J. Wisner of Cripple Creek, Colorado, gets the credit for inventing the Black Cow way back in August of 1893.
One night, as Wisner, owner of the Cripple Creek Cow Mountain Gold Mining Company, was staring out the window and thinking about the line of soda waters that was producing for the citizens of Cripple Creek, he came upon an idea. The full moon that night that was shining on the snow-capped Cow Mountain reminded him of a scoop of vanilla ice cream. He hurried back to his bar and added a spoonful of the creamy vanilla goodness to the children's favorite flavor of soda, Myers Avenue Red Root Beer. When he tasted it, he knew he had a hit. Sure enough, it was!
Wisner named the new creation, Black Cow Mountain but the local children shortened the name to Black Cow.
HOW TO OBSERVE #BlackCowDay
Sit back, relax, and enjoy a Black Cow! Use #BlackCowDay to post on social media.
NATIONAL BLACK COW DAY HISTORY
National Day Calendar continues researching the origins of this ice cream soda celebration.
NATIONAL ICED TEA DAY
National Iced Tea Day on June 10th each year celebrates one of summer's favorite drinks. Whether you prefer sweetened or unsweetened, with or without lemon, many love and enjoy iced tea by the glass full all summer long.
Creating your custom iced tea is as easy as adding a hint of flavor. Whether you add a squeeze of lemon or the juice of raspberries, lime, passion fruit, strawberry, or cherry, make your iced tea your way.
An alternative to carbonated soft drinks and quite popular in the United States, iced tea makes up about 85% of all tea consumed. Restaurants, convenience stores, vending machines, grocery stores and self-serve soda fountains make finding iced tea easy and convenient.
Recipes for iced tea have been found dating back to the 1870s. The Buckeye Cookbook, published in 1876, and Housekeeping in Old Virginia, published in 1877, both contain iced tea recipes. It is believed, however, that iced tea started to appear in the United States in the 1860s and became widespread in the 1870s. During that time, hotels offered iced tea on their menus and railroad stations offered the beverage as well. In 1904, the beverage was introduced at the World's Fair in St. Louis causing its popularity to explode.
HOW TO OBSERVE #NationalIcedTeaDay
Brew and enjoy a glass of iced tea with friends. With so many ways to brew iced tea, it's become more convenient than ever, too. Create your favorite flavors by adding mint, lemon or fruit. Enjoy a drink during lunch at your favorite restaurant. We even have two recipes for you to try:
Are you looking for iced tea deals to celebrate? We have them! Check out the Celebration Deals page for more information. If you have deals, use the Contact Us link, and we'll get yours added.
While enjoying your iced tea, be sure to share on social media using #NationalIcedTeaDay.
NATIONAL ICED TEA DAY HISTORY
National Day Calendar is researching the origins of this beverage holiday.
NATIONAL BALLPOINT PEN DAY
Grab your ballpoint pen and write this on your calendar. June 10th of each year, National Ballpoint Pen Day recognizes the useful writing utensil and commemorates the anniversary of the patent filing on June 10, 1943.
Before 1943, anyone who wanted to write a letter or scribble some notes on a piece of paper used a fountain pen or pencil. Now the dominant writing instrument, the ballpoint pen was originally conceived and developed as a cleaner and more reliable alternative to the quill and fountain pens. In earlier years, many attempts by inventors led to failed patents as their inventions did not deliver the ink evenly. They also had overflow and clogging issues. However, in June of 1943, the brothers Laszlo and Gyorgy Biro obtained their patent for the ballpoint pen, revolutionizing how many write letters and conduct business.
Today, manufacturers produce ballpoint pens by the millions and sell them worldwide. As a promotional tool, ballpoint pens find their way into our hands from advertisers of all sorts assuring that we always have a ballpoint pen handy, too.
Grab a ballpoint pen and write a letter to someone. Other ways to celebrate include:
create a doodle.
post the most clever ballpoint pen used for advertising.
make a list.
create a memo.
circle your favorite days on your

calendar.
Use #BallpointPenDay when using social media.
NATIONAL BALLPOINT PEN DAY HISTORY
National Day Calendar continues researching the origins of this inventive holiday.

NATIONAL EGG ROLL DAY
Roll out the red carpet for one of the country's ultimate comfort foods. National Egg Roll Day on June 10th delivers one American Dream story and satisfies a craving at the same time. You know you're craving an egg roll now!
The egg roll began as a Chinese-American tradition that extended to Vietnamese immigrants reaching for the American Dream. These traditions grew from the unfailing dedication of families in chop suey palaces serving hungry workers. Restaurants across the country perfected their own versions of the egg roll with a variety of finely chopped ingredients – pork, shrimp, cabbage, onions, bamboo shoots, water chestnuts and seasonings. And it was all rolled up in a thin pastry wrap and deep-fried.
The egg roll is a satisfying snack or an exciting part of a meal at home or away. But, it's also played an essential role in making dreams come true for several generations of immigrants in the United States. And it continues to be in many ways.
Our ability to celebrate the egg roll is as close as our freezer, telephone, restaurant, or even our own recipe. The egg roll is versatile, too. Our love of the egg roll evolves to meet strict diets, exotic flavors, and so much more! What more could we ask for a celebration?
HOW TO OBSERVE #NationalEggRollDay
Celebrate the hard-working history of the egg roll. Pick up a pack of Van's Kitchen's artisan batch egg rolls found in hundreds of grocers and convenience stores across the country. While you celebrate, enjoy them with your favorite someone. Use #NationalEggRollDay to share on social media.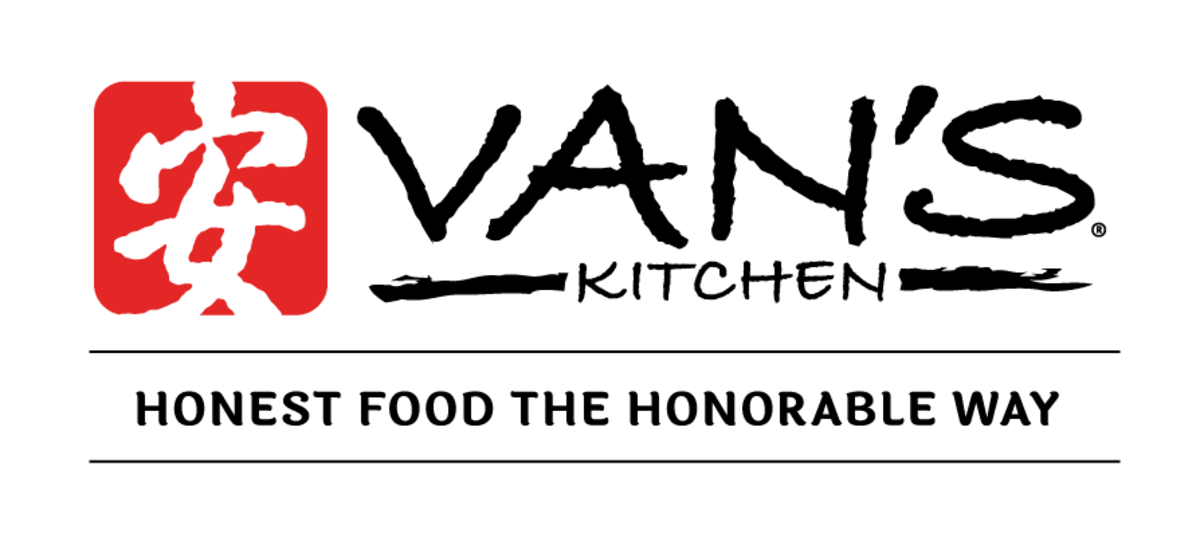 NATIONAL EGG ROLL DAY HISTORY
Van's Kitchen founded National Egg Roll Day in 2019 to honor the company's founding in June of 1986. Van and Kim Nguyen, two deserving Vietnamese immigrants, made their ultimate American Dream come to life with their passion for creating authentic egg rolls. Like many immigrant families before them, Van and Kim Nguyen came from Vietnam. Together, they established a home and family business in Dallas, Texas. They diligently hired hard-working employees, filling out paperwork in a language that was not their own. The Nguyens created a business model based solely on their greatest strength: making authentic egg rolls for those they love. Using only fresh, whole ingredients and crafting the egg rolls in artisan batches, Van's Kitchen sets themselves apart by maintaining their decades-long commitment to making every bite the best one.
In 2019, the Registrar at National Day Calendar proclaimed that National Egg Roll Day should be observed on June 10th annually.
For Media Inquiries Contact:
The Power Group
Julia Monter
[email protected]
NATIONAL HERBS AND SPICES DAY
Celebrating flavor each year on June 10th, National Herbs and Spices Day recognizes the diversity and quality offered by using both fresh and dried herbs and spices in your cooking.
All year long, herbs and spices are essential to cooking. But as the summer heats up, developing a knack for cooking with fresh herbs will bring brightness and flavor to your grilling and your kitchen. They not only add flavor to your meals but herbs and spices also add color bringing a vibrancy that might otherwise be missed.
Raising your own herbs can be a form of relaxing therapy, too. Herbs and spices have been used for many hundreds of years, and besides making our food delicious, each has its specific health benefits. Growing your own herbs and spices is a great way to add fresh variety to your food. Herbs raised in your home add an aromatic and natural fragrance to the air as well.
Herbs and spices add character to certain beverages, too. Mint, sage, chamomile, lavender, and many others add subtle flavor to hot and cold drinks.
HOW TO OBSERVE #HerbsAndSpicesDay
Plant an herb garden and start using those herbs to create your own supply of herbs and spices. Some great plants to start with include dill, fennel, basil, sage, thyme, and cilantro.
Another way to participate in the celebration is by reviewing your stock of dried herbs and spices. Over time, their quality degrades. Be sure to store dried herbs and spices in a cool, dark area and in sealed containers. How do you know if your spice or herb has lost its punch? Your nose is your best friend here. Crush or rub some into the palm of your hand and take a sniff. If the fragrance is still pungent, then the quality is still there. However, if you only catch a dull, dusty smell, it's probably time to replace the herb or spice.
If you're new to using herbs and spices, review this list of 18 Must-Have Herbs and Spices to help you get started.
Do you have a favorite herb or spice? Let us know by using #HerbsAndSpicesDay to post on social media.
Educators and families, visit the National Day Classroom for more ways to Celebrate Every Day!
NATIONAL HERBS AND SPICES DAY HISTORY
National Day Calendar was unable to find the creator of this day.
On Deck for June 11, 2021
June 10th Celebrated (and Not So Celebrated) History
1847
The Chicago Tribune published its first issue.
1902
The U.S. Patent Office issued patent no. 701,981 to Granville T. Woods for his invention of an "Automatic Air Brake." Granville's invention was vital to railroad safety.
1940
Italy becomes the 22nd country to declare war during World War II. Led by Benito Mussolini, Italy made a formal declaration of war against France and the United Kingdom. At the time, only five other formal declarations of war were made – Four against Germany, one by Germany against Belgium and the Netherlands.
1943
Laszlo and Gyrogie Biro received British patent no. 564172 for their invention of a ballpoint pen. Previous ballpoint pen designs frequently clogged making them unreliable. However, the Biros brothers' pen was designed with a special ink that prevented the ink from becoming dry in the pen but dried quickly on paper.
1952
DuPont registers the trademark for Mylar®. The product is also known by the name as Biaxially-oriented polyethylene terephthalate) and is used to make emergency blankets, food packaging, laminating, and foil balloons.
Recipe of the Day
Apple Cider Float
Prep: 5 minutes
Cook: 0 minutes
Total Prep: 5 minutes
Serves 2
Ingredients:
1 teaspoon cinnamon
1 teaspoon sugar
1/2 teaspoon nutmeg
4 scoops vanilla ice cream
2 cups apple cider
Instructions:
In a saucer, mix spices and sugar.
Dampen the corner of a paper towel or the tip of your clean finger with apple cider.
Rub along the rim of each serving glass.
Dip each glass into the sugar and spice mixture to coat the edge.
Place two scoops of ice cream into each glass.
Sprinkle the remaining sugar and spice mixture over the top of the ice cream.
Pour the apple cider over the top of the ice cream.
June 10th Celebrated (and Not So Celebrated) Birthdays
Rebecca Latimer – 1835
The first woman to occupy a seat in the United States Senate in 1922, Rebecca Latimer Felton was appointed to fill the vacancy left by the death of her husband Thomas E. Watson. She served 24 hours while the Senate was in session before her replacement was elected. Felton had a full journalism and activist career before her appointment and had been instrumental in her husband's campaigns.
Hattie McDaniel – 1859
Hattie McDaniel became the first African American to earn an Oscar for her well-known role as Mammy in Gone with the Wind. The talented actress began her career in vaudeville and radio shows.
Prince Philip, Duke of Edinburgh – 1921
In 1947, the British prince married the Princess Elizabeth of York. He was a Greek and Danish royal family member and served in the British Royal Navy.
Judy Garland – 1922
Born Frances Ethel Gumm, Judy Garland sang, danced, and performed from a young age. Her exceptional voice, endearing personality, and perfect comedic talent made her an immediate success in the hearts of America. Best known for her roles in The Wizard of Oz, Meet Me in St. Louis, and Ziegfeld Follies, Garland will always be remembered for her rendition of Somewhere Over the Rainbow.
About National Day Calendar
National Day Calendar® is the authoritative source for fun, unusual and unique National Days! Since our humble beginnings on National Popcorn Day in 2013, we now track nearly 1,500 National Days, National Weeks and National Months. In addition, our research team continues to uncover the origins of existing National Days as well as discover new, exciting days for everyone to celebrate.

There's a celebration for everyone. While National Road Trip Day satisfies the itch to wander, many pet days let us share our love of animals. National 3-D Day and National Astronaut Day honor the advancement of technology, too. Every food day you can imagine (National Avocado Day, for example), will keep you celebrating, also!
Be sure to stay in the know by signing up for our e-mail updates. Also, follow us on Facebook, Twitter, and Instagram.
Our Ambassador Program is another way #CelebrateEveryDay®! Whether you become an ambassador or follow one of the savvy ambassadors, their fun videos and posts will keep you prepared for every holiday.