Looking Back
July 6, 2021 - NATIONAL HAND ROLL DAY – NATIONAL FRIED CHICKEN DAY
JULY 6, 2021 | NATIONAL HAND ROLL DAY | NATIONAL FRIED CHICKEN DAY

NATIONAL HAND ROLL DAY
July 6th ushers in National Hand Roll Day with the freshest flavor and style! The day encourages us to explore our senses by experiencing one of sushi's culinary pleasures.
Japanese sushi hand rolls delight the senses with vibrant color, taste, and texture. Since every delicate hand roll is masterfully designed, the chef presents each one as a work of art. A delicious dip into soy enhances the perfect bite, too. Whether it's spicy or sweet, or a combination of both, we delight in eating hand rolls with friends over sake, wine, or a Japanese beer.
Ideally, a hand roll is eaten right away and consists of the freshest fish. Hand rolls also include specially harvested seaweed, house-made sauces, and warm rice. When everything comes together, the final result is not only beautiful but incredibly delicious.
hand·roll /ˈhandrōl/ noun: hand-roll
a type of sushi in the form a cylindrical or conical roll of crisp nori filled with rice, fish, or vegetables
HOW TO OBSERVE #NationalHandRollDay
If you've never had a hand roll, July 6th is the day to try your first. Head out to your favorite sushi restaurant and bring friends, too! Or, better still, make your own with this sushi-making kits. Enjoy it as a meal or an appetizer to the main dish. But don't forget to cleanse your palate with ginger between each kind of hand roll. It enhances the enjoyment!
All of this and more celebrates #NationalHandRollDay! Be sure to enjoy more than one and use #NationalHandRollDay to share on social media.
NATIONAL HAND ROLL DAY HISTORY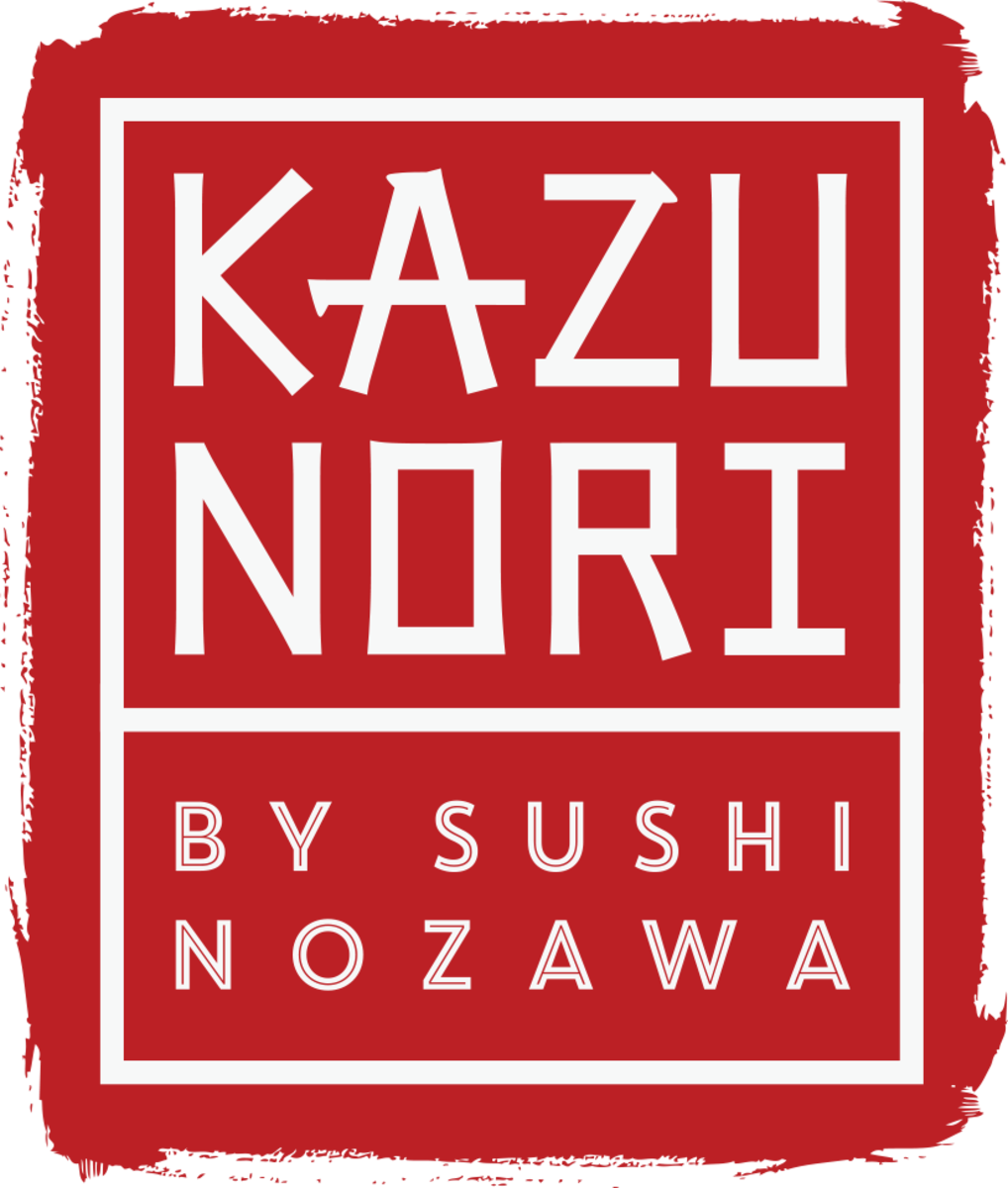 Sushi Nozawa Group -the group behind SUGARFISH, KazuNori, and Nozawa Bar– founded National Hand Roll Day to celebrate the hand roll and Chef Nozawa introduction of the cylindrical-style hand roll to the United States over 40 years ago.
Sushi Nozawa Group opened KazuNori: The Original Hand Roll Bar in 2014 on the belief that the experience of eating hand rolls is truly something special and worthy of its own restaurant. With an unwavering commitment to quality, KazuNori makes their hand rolls with only the freshest fish, along with specially harvested seaweed, house-made sauces, and signature warm rice. In each location, guests dine at the counter while watching the chef make their hand rolls. And most importantly, they enjoy them while the seaweed is at its best.
In 2019, the Registrar at National Day Calendar proclaimed National Hand Roll Day to be observed on July 6th annually.
NATIONAL FRIED CHICKEN DAY
In the United States, July 6th chicken lovers across the country recognize National Fried Chicken Day by feasting at a nearby restaurant, home, or an outdoor picnic.
Scottish immigrants brought their tradition of deep-frying chicken in fat to the southern United States. After its introduction to the American South, fried chicken soon became a staple. Over time, cooks added seasonings and spices to enrich the flavor of the chicken.
"The best comfort food will always be greens, cornbread and fried chicken." ~ Poet, Maya Angelou
Fried chicken is a dish consisting of chicken pieces floured or battered, then pan-fried, deep-fried or pressure-fried. The breading adds a crisp coating to the exterior of the chicken. Knowing how to get a good crisp on the chicken may seem elusive to some. However, some of the best cooks will tell you the keys to achieving the crispiest fried chicken involves seasoning well and early in the process, adding starch to your flour and frying your chicken at the right temperature. The oil should be 300°F. Finally, let the chicken rest before serving to allow the juices to be absorbed back into the meat. Just like beef and pork, the chicken will be more tender when we allow it to rest.
Traditionally the chicken is fried in lard. However, corn oil, peanut oil, canola oil, or vegetable oil are also frequently used.
HOW TO OBSERVE #NationalFriedChickenDay
Use this batter mix as you try this fried chicken recipe. Serve it with your favorite side dishes, too. Potato salad, cornbread, greens, or watermelon. And be sure to share! Invite some friends over, make some fried chicken, and share photos on social media using #NationalFriedChickenDay.
"Fried chicken just tend to make you feel better about life." ~ Minnie Jackson from the film The Help
NATIONAL FRIED CHICKEN DAY HISTORY
National Day Calendar continues researching the origins of this food holiday.
On Deck for July 7, 2021
National Days
International Days
July 6th Celebrated (and Not So Celebrated) History
1885
Louis Pasteur successfully inoculated Joseph Meister with a rabies vaccine. Meister had been bitten by a rabid dog.
1933
The American League wins the first All-Star game 4-2 in Chicago.
1942
Anne Frank and her family are forced into hiding.
1945
President Harry S. Truman signs an executive order to honor civilian service during World War II. Called the Medal of Freedom, Secretary of War Robert P. Paterson presented one of the first awards to Anna Rosenberg of Manhattan for her welfare work in Europe. Other recipients included Nathaniel P. Davis of Princeton, New Jersey, Ha Kun-Cheong originally from Kwenchung, China, Walter W. Crebaugh of Grants Pass, Oregon, Llewellyn E. Thompson of Los Animas, Colorado and Marshall Truax of Deadwood, South Dakota.
President Dwight D. Eisenhower also issued an executive order for a Medal of Freedom and in 1963, President John F. Kennedy established the Presidential Medal of Freedom, the highest honor a civilian can receive.
Recipe of the Day
Macaroni and Cheese
Prep: 15 minutes
Cook: 40 minutes
Total Prep: 55 minutes
Servings: 4
Ingredients:
8 oz uncooked elbow macaroni
3 cups milk
1/4 cup butter
1/4 teaspoon pepper
1 teaspoon salt
2 cups shredded cheddar cheese
1/2 cup grated Parmesan cheese
3 tablespoons all-purpose flour
2 tablespoons butter
1/2 cup breadcrumbs
Instructions:
Preheat oven to 350 degrees.
Bring a medium pot of water to boil and add macaroni. Sprinkle with salt to season the pasta.
Remove pasta from the heat when it is al dente and then drain.
In a large skillet, melt butter over medium heat.
Add flour to make a roux.
Stir with a whisk until the flour turns a golden brown, approximately 1-2 minutes.
Add the milk and continue to whisk, removing any lumps.
Add salt and pepper.
Cook over medium heat until sauce thickens and begins to bubble.
Add cheeses. Stir until melted and smooth. Remove from heat.
Add pasta to cheese sauce and stir.
Grease a 2-quart baking dish and add pasta
Bake 20-25 minutes or until browned.
Sprinkle with breadcrumbs and return to bake for 5 more minutes.
July 6th Celebrated (and Not So Celebrated) Birthdays
Frida Kahlo – 1907
The Mexican portrait artist gain prominence in the early 21st century. Her work was sometimes controversial as Kahlo was both a feminist and a communist.
Nancy Davis Reagan – 1921
From 1981 to 1989, the 42nd First Lady stood in the spotlight of the Nation's stage during the last act of the Cold War. The First Lady cast herself in the role of advocate and reformer, supporting veterans and creating programs to stop drug and alcohol abuse.
Lhamo Thondup – 1935
The 14th Dalai Lama is the current and highest spiritual leader of Tibet. He is believed to be the reincarnation of the previous 13 Dalai Lamas and was discovered in 1937. On April 16, 1991, the 14th Dalai Lama met with a sitting U.S. President, George H.W. Bush, for the first time in Washington, D.C. as well as several other U.S. representatives.
Sylvester Stallone – 1946
Best known for his roles as Rocky Balboa and John Rambo, Stallone also writes, directs and produces films.
Della Reese – 1931
From a talented jazz and gospel performer in the late 1960s to her own talk show and acting roles in television and film, Della Reese found success across seven decades.
George W. Bush – 1946
As the 43rd President of the United States, George W. Bush served from 2001 to 2009. As the son of the 41st President, Bush 43 had some family history with the White House.
While in office, an era of change took place during his first term. On September 11, 2001, the attacks on the U.S. would set the tone for the duration of the term. Heading into his second term, Hurricane Katrina would do the same.
About National Day Calendar
National Day Calendar® is the authoritative source for fun, unusual and unique National Days! Since our humble beginnings on National Popcorn Day in 2013, we now track nearly 1,500 National Days, National Weeks and National Months. In addition, our research team continues to uncover the origins of existing National Days as well as discover new, exciting days for everyone to celebrate.

There's a celebration for everyone. While National Road Trip Day satisfies the itch to wander, many pet days let us share our love of animals. National 3-D Day and National Astronaut Day honor the advancement of technology, too. Every food day you can imagine (National Avocado Day, for example), will keep you celebrating, also!
Be sure to stay in the know by signing up for our e-mail updates. Also, follow us on Facebook, Twitter, and Instagram.
Our Ambassador Program is another way #CelebrateEveryDay®! Whether you become an ambassador or follow one of the savvy ambassadors, their fun videos and posts will keep you prepared for every holiday.