National Days
July 27, 2022 - NATIONAL LOVE IS KIND DAY – NATIONAL SCOTCH DAY – NATIONAL CREME BRULEE DAY – NATIONAL NEW JERSEY DAY – NATIONAL KOREAN WAR VETERANS ARMISTICE DAY
JULY 27, 2022 | NATIONAL LOVE IS KIND DAY | NATIONAL SCOTCH DAY | NATIONAL CREME BRULEE DAY | NATIONAL NEW JERSEY DAY | NATIONAL KOREAN WAR VETERANS ARMISTICE DAY
NATIONAL LOVE IS KIND DAY | July 27
Just as on July 4th Americans celebrate their independence, so is July 27th to be celebrated—a day to celebrate independence from the abuser. Read more…
NATIONAL SCOTCH DAY | JULY 27
On July 27th, we recognize an aged whisky distilled from malted barley. Make a toast on National Scotch Day and share a drink with a friend. Read more…
NATIONAL CRÈME BRÛLÈE DAY | JULY 27
National Crème Brûlée Day on July 27th presents an opportunity to enjoy a mouth-watering custard for dessert. Since there are several flavors, don't miss out! Read more…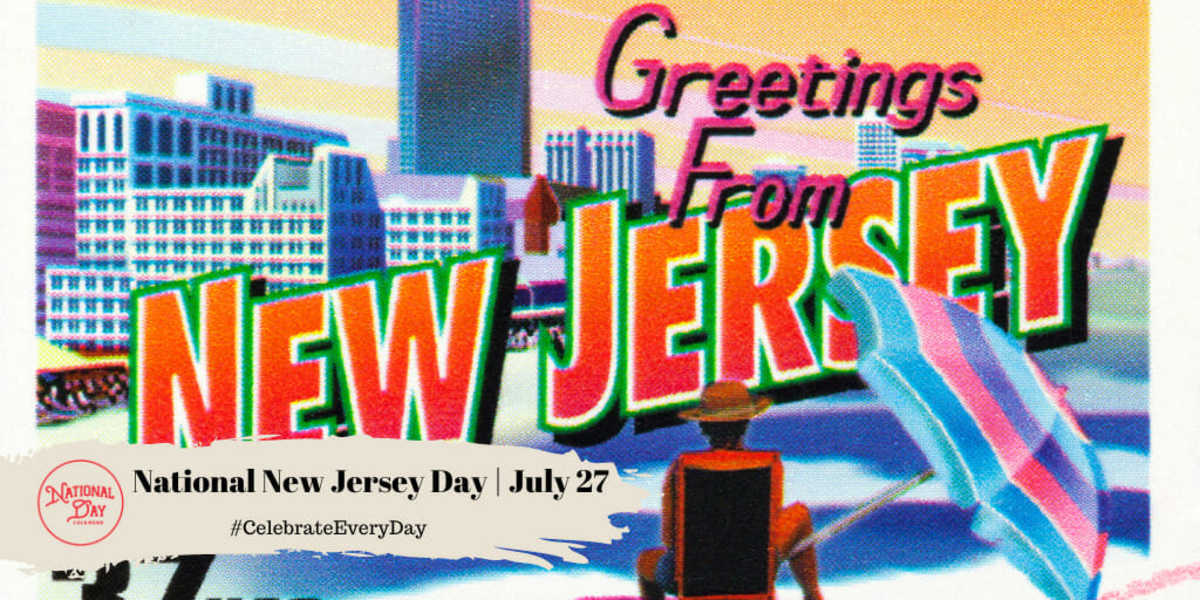 On July 27th, National New Jersey Day recognizes the third state to join the Union. Find out what's unique and captivating about the Garden State! Read more…
NATIONAL KOREAN WAR VETERANS ARMISTICE DAY | JULY 27
On June 25, 1950, the first war of the Cold War-era erupted when North Korean forces crossed the border into South Korea. The war would last three years, involving troops from around the globe, and costing millions of lives. National Korean War Veterans Armistice Day commemorates the end of the Korean War on July 27, 1953, and those who served during this often forgotten war. Read more…
On Deck for July 28, 2022
National Days
International Days
Recipe of the Day
Name: Beer Bread
Prep: 5 minutes
Cook: 1 hour
Total Prep: 1 hour 5 minutes
Servings: 1 loaf
Ingredients:
3 1/2 cups self-rising flour
1/3 cup sugar
1 egg
1 can beer
Instructions:
Heat oven to 350°F. Spray a loaf pan with cooking oil.
In a medium bowl, mix all ingredients. Pour into prepared loaf pan. Bake for 1 hour or until a toothpick inserted into the center comes out clean.
Recipe credit: Michele S. – North Dakota
July 27th Celebrated

History
1909
In a test flight for the U.S. Army Signal Corps, Orville Wright sets a record by flying one hour and 12 minutes.
1940
Looney Tunes debuts Bugs Bunny in the animated cartoon A Wild Hare.
July 27th Celebrated

Birthdays
Norman Lear – 1922
The American writer and producer is best known for the TV sitcoms All in the Family, Sanford and Son, One Day at a Time and The Jeffersons.
Joseph Kittinger – 1928
As part of Project Excelsior in 1960, Joseph Kittinger leaped from a balloon gondola at the far reaches of Earth's atmosphere. Breaking world records that still stand today for the highest parachute jump and a freefall that lasted 4 minutes and 36 seconds, Captain Kittinger's feats proved multistage survival possible at various altitudes and under certain conditions. With advancing technologies in aviation, these experiments helped to provide valuable data.
Peggy Fleming – 1948
The three-time world champion figure skater was the only American competitor in the 1968 Winter Olympics to bring home gold. She landed the gold medal in Ladies' singles.
About National Day Calendar
National Day Calendar is the original and authoritative source for fun, unusual and unique National Days! Since our humble beginnings on National Popcorn Day in 2013, we have been tracking the National Days, National Weeks, National Months, and International Days. We became the first calendar of its kind to curate the days all in one place and tell their stories, too! Here at National Day Calendar, we are on a mission to Celebrate Every Day with you! And by you, we mean families, businesses, educators, and strangers we meet on the street. There's more than one day for everyone.
At National Day Calendar, we've found the National Days have a way of inspiring us. We're honored to tell the stories behind the days and provide you with informational ways to incorporate the National Days into your business, family, schools, and home!