Looking Back
July 20, 2022 - NATIONAL MOON DAY – NATIONAL HOT DOG DAY – NATIONAL LOLLIPOP DAY – NATIONAL PENNSYLVANIA DAY - NATIONAL FORTUNE COOKIE DAY
JULY 20, 2022 | NATIONAL MOON DAY | NATIONAL HOT DOG DAY | NATIONAL LOLLIPOP DAY | NATIONAL PENNSYLVANIA DAY | NATIONAL FORTUNE COOKIE DAY
NATIONAL MOON DAY | July 20
National Moon Day on July 20th commemorates the day man first walked on the moon in 1969. NASA reported the moon landing as being "…the single greatest technological achievement of all time." Read more…
NATIONAL HOT DOG DAY | THIRD WEDNESDAY IN JULY
National Hot Dog Day in July celebrates a summertime staple on a bun. Enjoy one piping hot and add some relish and mustard to go! One thing we want to know – is it a sandwich or not? Read more…
NATIONAL LOLLIPOP DAY | JULY 20
July 20th recognizes National Lollipop Day as a way to celebrate this enduring and ever-popular treat. Pick up your favorite flavor to savor! Read more…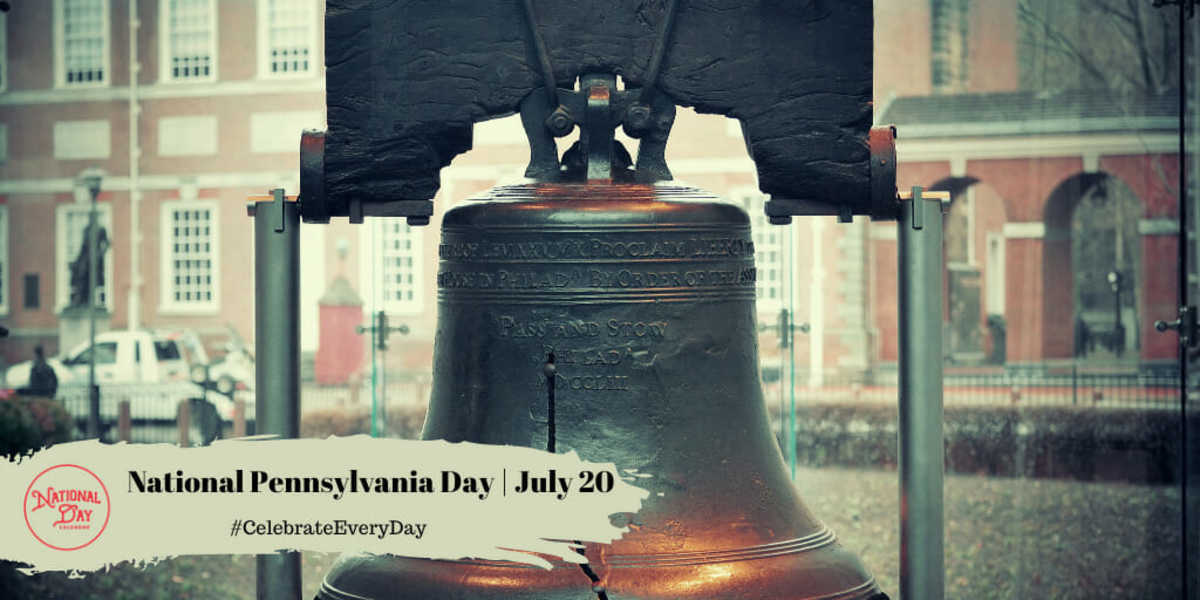 NATIONAL PENNSYLVANIA DAY | JULY 20
National Pennsylvania Day on July 20th recognizes the second state to join the Union. Once the home of the temporary capital of the United States in Philadelphia, Pennsylvania is also known as the Keystone State. While the source of the nickname has been forgotten, the meaning is not lost. Bridge builders know leaving the vital keystone out of their structure would be folly, leading to collapse. Read more…
NATIONAL FORTUNE COOKIE DAY | JULY 20
We see a time when you will enjoy a crunchy, sweet treat on National Fortune Cookie Day! Each year on July 20th, Americans celebrate the cookie that is a traditional part of Chinese take-out. Read more…
On Deck for July 21, 2022
National Days
International Days
Recipe of the Day
Naval Orange Slices (Sweet & Spicy)
Prep: 5 minutes
Cook: 0
Total Prep: 5 minutes
Servings: 8 servings
Ingredients:
2 navel orange, peeled and thinly sliced
3 cutie oranges, peeled and thinly sliced
2 tablespoon honey
1 1/2 tablespoon lime juice
3 large mint leaves, chopped
1/4 teaspoon of crushed red pepper
Instructions:
Arrange oranges on a circular platter or plate.
Add honey and lime juice to a bowl and whisk together until completely blended.
Mix in crushed red pepper.
Drizzle over oranges.
Garnish with mint.
Chill in the refrigerator until ready to serve.
July 20th Celebrated

History
1968
The opening ceremonies for the first Special Olympics began in Chicago at Soldier Field.
1969
Neil Armstrong and Buzz Aldrin become the first humans to land on the moon as part of the Apollo 11 mission.
2021
Fifty-two years after the first moon landing, Wally Funk became the oldest person in space. Her original goal was to be the first woman in space, but during the space race, NASA required their astronauts to also have jet experience. At the time, very few women pilots were allowed to fly jet planes. But in 2021, during the race of the billionaires, Funk boarded Blue Origin's New Shepard as a private passenger with Jeff Bezos and other passengers for a trip in space – one she'd been waiting for a lifetime to take.
July 20th Celebrated

Birthdays
Dr. Clifford Allbutt -1885
The British physician developed the short thermometer (it was only 6 inches long) that registered a patient's temperature in 5 minutes making it possible for doctors to make monitoring temperatures more routine. Before his invention, doctors used thermometers that measured 12 inches and took 20 minutes to register the patient's temperature.
Mike Ilitch – 1929
In 1959, the American entrepreneur founded the pizza chain Little Caesars.
Natalie Wood – 1938
The award-winning actress is known for her musical talent. Some of her most popular roles were in the films Miracle on 34th Street, West Side Story, and Gypsy.
Carlos Santana – 1947
The award-winning Mexican American guitarist gained prominence with his band, Santana. His Latin-Rock fusion is one of the reasons he has won 10 Grammy Awards.
Omar Epps – 1973
The American actor, rapper and producer is known for his roles in Fox's House and the film Love & Basketball. He was most recently cast in the series Power Book III: Raising Kanan.
About National Day Calendar
National Day Calendar is the original and authoritative source for fun, unusual and unique National Days! Since our humble beginnings on National Popcorn Day in 2013, we have been tracking the National Days, National Weeks, National Months, and International Days. We became the first calendar of its kind to curate the days all in one place and tell their stories, too! Here at National Day Calendar, we are on a mission to Celebrate Every Day with you! And by you, we mean families, businesses, educators, and strangers we meet on the street. There's more than one day for everyone.
At National Day Calendar, we've found the National Days have a way of inspiring us. We're honored to tell the stories behind the days and provide you with informational ways to incorporate the National Days into your business, family, schools, and home!