Looking Back
July 2, 2022 - NATIONAL WILDLAND FIREFIGHTER DAY - NATIONAL HOP-A-PARK DAY – NATIONAL ANISETTE DAY
JULY 2, 2022 | NATIONAL WILDLAND FIREFIGHTER DAY | NATIONAL HOP-A-PARK DAY | NATIONAL ANISETTE DAY
NATIONAL WILDLAND FIREFIGHTER DAY | July 2
July 2 honors the dedicated personnel who coordinate their efforts to protect the nation's wildlands. It's also a day to remember the sacrifice made each time a firefighter steps into a wildland fire. Read more…
NATIONAL HOP-A-PARK DAY | FIRST SATURDAY IN JULY
National Hop-A-Park Day on the first Saturday in July creates an opportunity to explore the parks in your area and learn more about your community. Read more…
NATIONAL ANISETTE DAY | JULY 2
On July 2nd, we recognize a liqueur derived from aniseed on National Anisette Day. Aniseed from the anis herb gives anisette its licorice or fennel flavor. While usually a dry, dry liqueur, distillers sometimes add a sugar syrup for a sweeter result. Spain, Italy, Portugal, and France lead the world in drinking this licorice-tasting drink. Read more…


On Deck for July 3, 2022
National Days
International Days
Recipe of the Day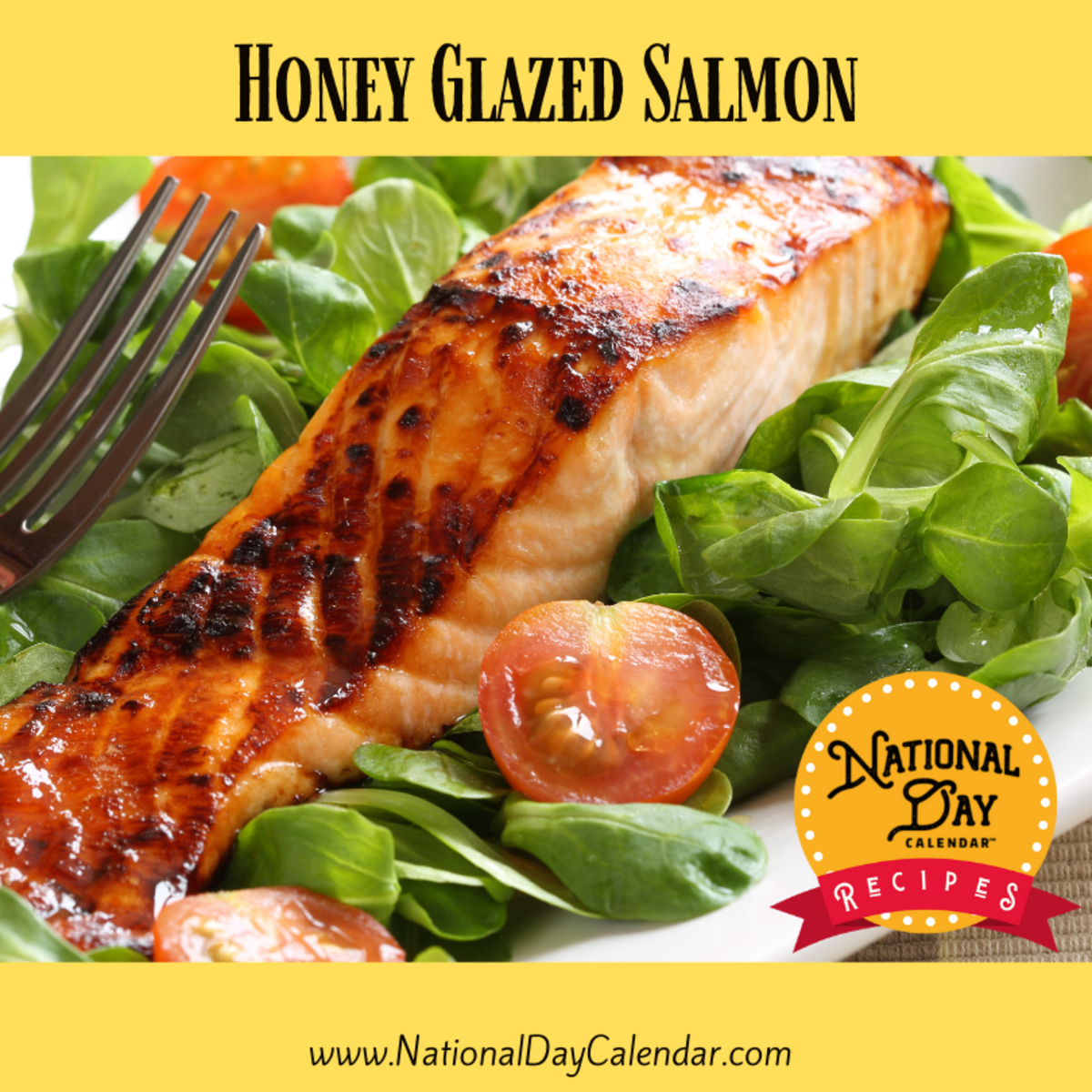 Honey Glazed Salmon
Prep: 5 minutes
Cook: 14 minutes
Total: 19 minutes
Serves: 4
Ingredients
4 6-ounce skin-on salmon filets
1/4 cup honey
3 cloves garlic, minced
1 1/2 tablespoon soy sauce
1 tablespoon rice wine vinegar
1/2 teaspoon sriracha
1 tablespoon olive oil
1/2 teaspoon salt
1 teaspoon lime juice
1 tablespoon chopped cilantro
Instructions
Heat oven to 400°F.
Prepare a 9×13 baking dish with parchment paper. Place salmon in a single layer in the baking dish.
In a small saucepan, mix honey, garlic, soy sauce, vinegar, and sriracha. Bring to a boil, simmering for about 3 minutes or until the sauce thickens.
Pat salmon with a paper towel and lightly season with salt.
Bake salmon for 6 minutes. Coat with glaze, reserving about 2-3 tablespoons, and bake for an additional 6-8 minutes.
Spoon the remaining glaze over the salmon and serve.
July 2 Celebrated History
1881
At the Baltimore and Potomac Railroad Station in Washington, D.C., Charles J. Guiteau shoots President James A. Garfield in the back. The President would die a long and painful death months later.
1938
Amelia Earhart and her navigator Frederick Noonan disappeared over the Pacific Ocean near Howland Island in her attempt to fly around the world.
1962
Sam Walton opens the first Wal-Mart store in Rogers, Arkansas.
1964
Lyndon B. Johns signs the 1964 Civil Rights Act outlawing discrimination on the basis of race, color, religion, sex or national origin.
1979
The U.S. issues the Susan B. Anthony coin. The one-dollar coin is the first to honor a woman on its face.
July 2 Celebrated Birthdays
Thurgood Marshall – 1908
The grandson of a slave, Thurgood Marshall became the first African American Supreme Court Justice. Leading up to his nomination, Marshall prevailed in Brown v. Board of Education resulting in the end of school segregation. He was named Chief Counsel to the NAACP where the attorney was legal counsel for civil rights cases. President John F. Kennedy appointed Marshall to the U.S. Court of Appeals for the Second Circuit followed by a 1965 appointment by President Lyndon Johnson to the office of U.S. Solicitor General. In 1967, he was nominated to the Supreme Court.
Medgar Evers – 1925
World War II veteran and civil rights activist, Medgar Evers, is most noted for his efforts to desegregate the University of Mississippi. He was murdered by Byron De La Beckwith in 1963.
Richard Petty – 1937
Known as The King in the NASCAR world, Richard Petty began racing when he was 21 years old. Petty, along with Dale Earnhardt and Jimmie Johnson, has won the NASCAR championship seven times. He was inducted into the NASCAR Hall of Fame in 2010.
About National Day Calendar
National Day Calendar is the original and authoritative source for fun, unusual and unique National Days! Since our humble beginnings on National Popcorn Day in 2013, we have been tracking the National Days, National Weeks, National Months, and International Days. We became the first calendar of its kind to curate the days all in one place and tell their stories, too! Here at National Day Calendar, we are on a mission to Celebrate Every Day with you! And by you, we mean families, businesses, educators, and strangers we meet on the street. There's more than one day for everyone.
At National Day Calendar, we've found the National Days have a way of inspiring us. We're honored to tell the stories behind the days and provide you with informational ways to incorporate the National Days into your business, family, schools, and home!