(Last Updated On: January 5, 2023)
January 8, 2023 | NATIONAL CAREER COACH DAY | NATIONAL BUBBLE BATH DAY | NATIONAL JOYGERM DAY | NATIONAL ENGLISH TOFFEE DAY | NATIONAL WINTER SKIN RELIEF DAY | NATIONAL SUNDAY SUPPER DAY | NATIONAL ARGYLE DAY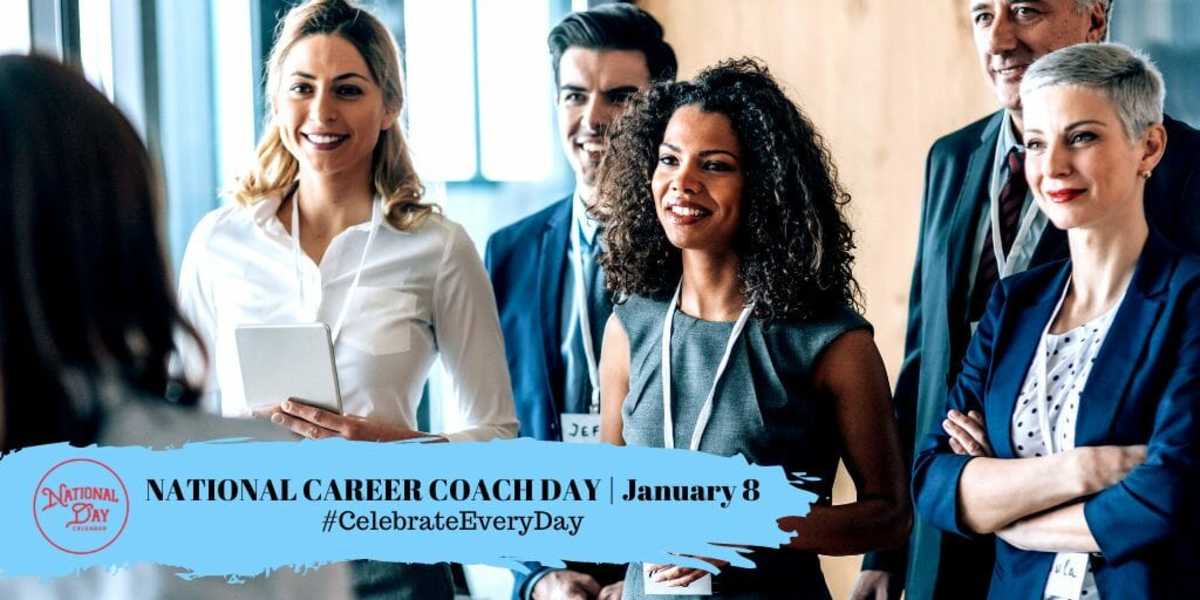 NATIONAL CAREER COACH DAY
Each year on January 8 we celebrate National Career Coach Day and recognize the important work of career coaches across the United States. Read more…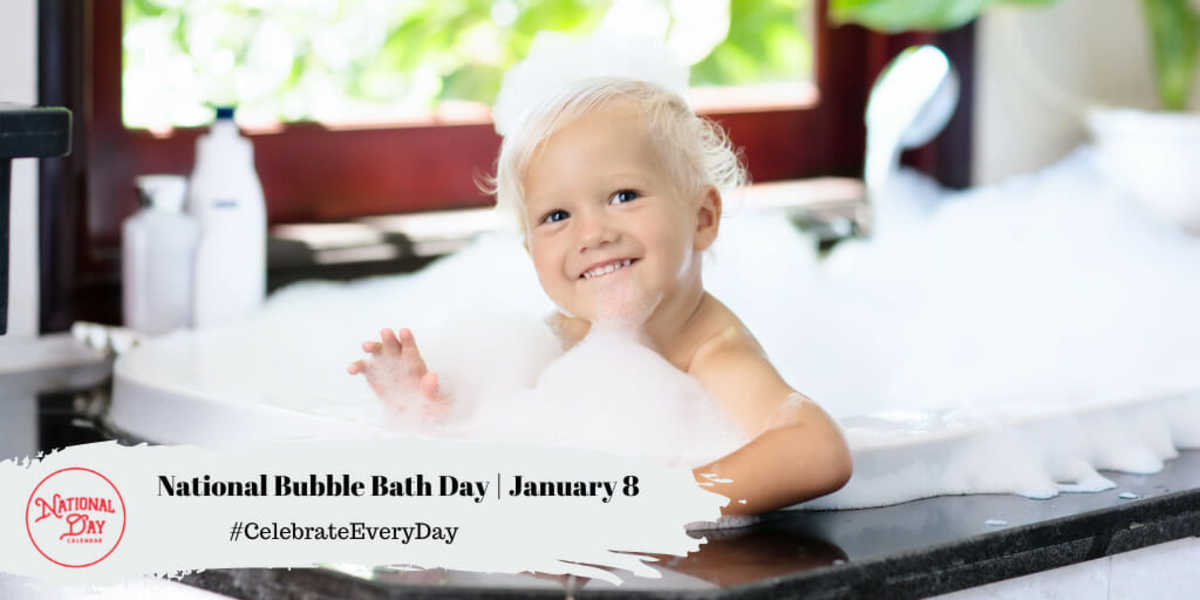 NATIONAL BUBBLE BATH DAY
On a cold winter's day, relaxing in a nice warm/hot bubble bath sounds like the perfect way to commemorate National Bubble Bath Day. Is it no wonder we celebrate it annually on January 8th? Read more…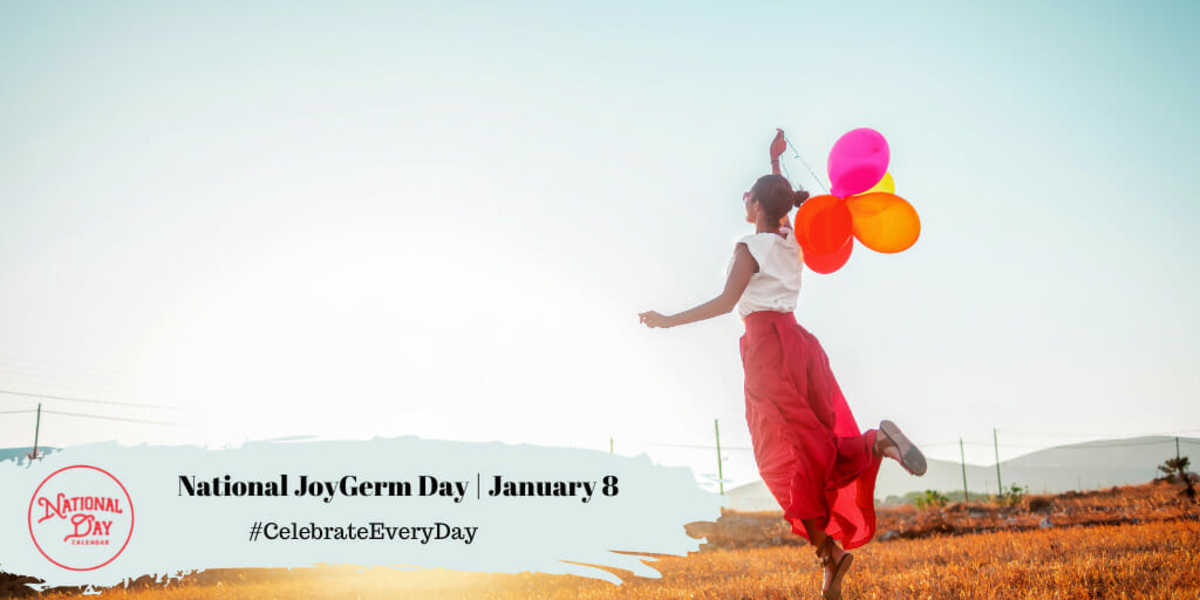 NATIONAL JOYGERM DAY
On January 8th, National JoyGerm Day annually reminds people across the country that by being positive and treating people with kindness, they can influence those around them and pass that positive attitude on to others. When we share good moods, we impact the lives of people around us, and those people become infected with that same positive joy and spread it to others. Read more…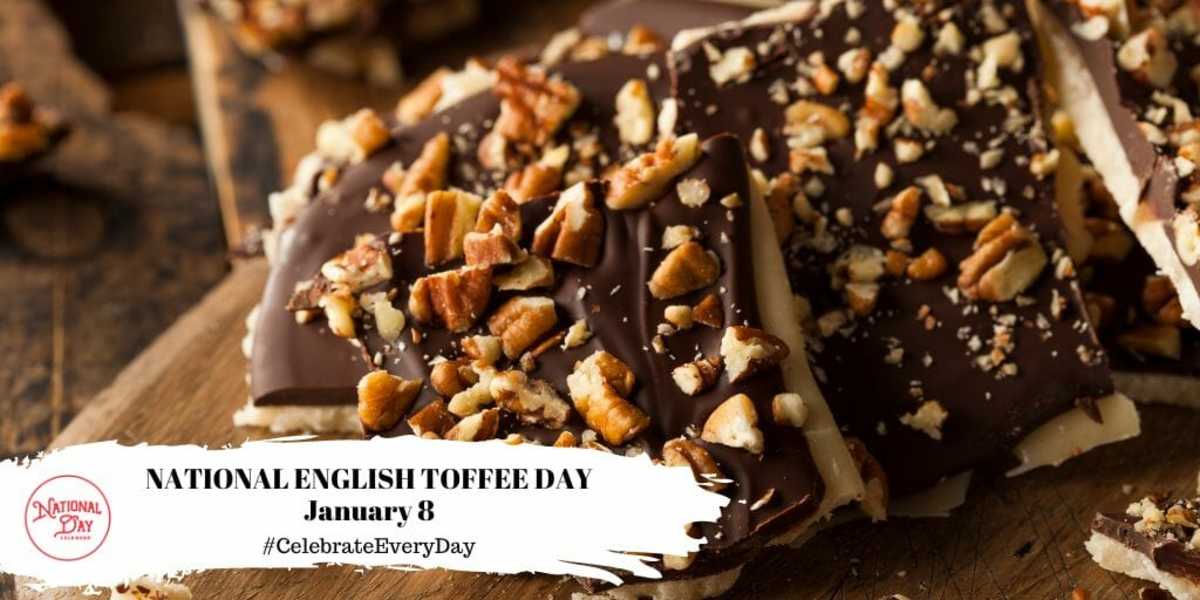 NATIONAL ENGLISH TOFFEE DAY
On January 8th, National English Toffee Day celebrates a favored confection that's been enjoyed across the country for generations. This sweet treat comes with some confusion concerning the difference between English toffee and just plain toffee. Despite the confusion, it's an enjoyable confection no matter how you crack it. Read more…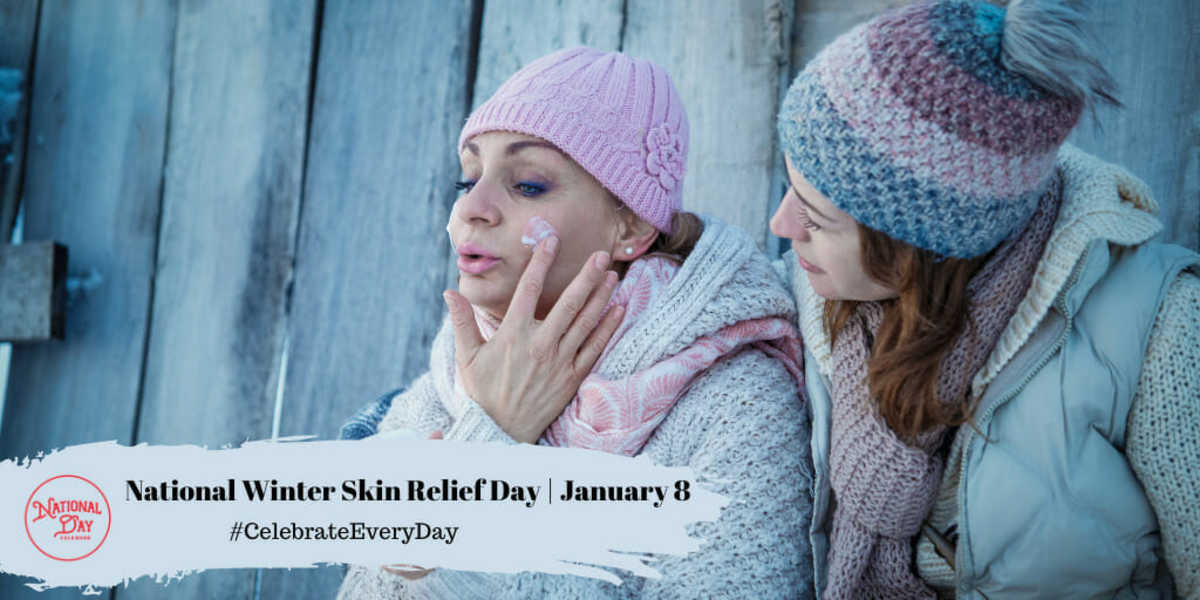 NATIONAL WINTER SKIN RELIEF DAY
As winter kicks into high gear, National Winter Skin Relief Day on January 8 reminds us of all the ways we can keep our skin from withering under the harshest of elements. The dropping temperatures outside and rising thermostats inside sap the amount of moisture in the air. Our skin is first to notice. Read more…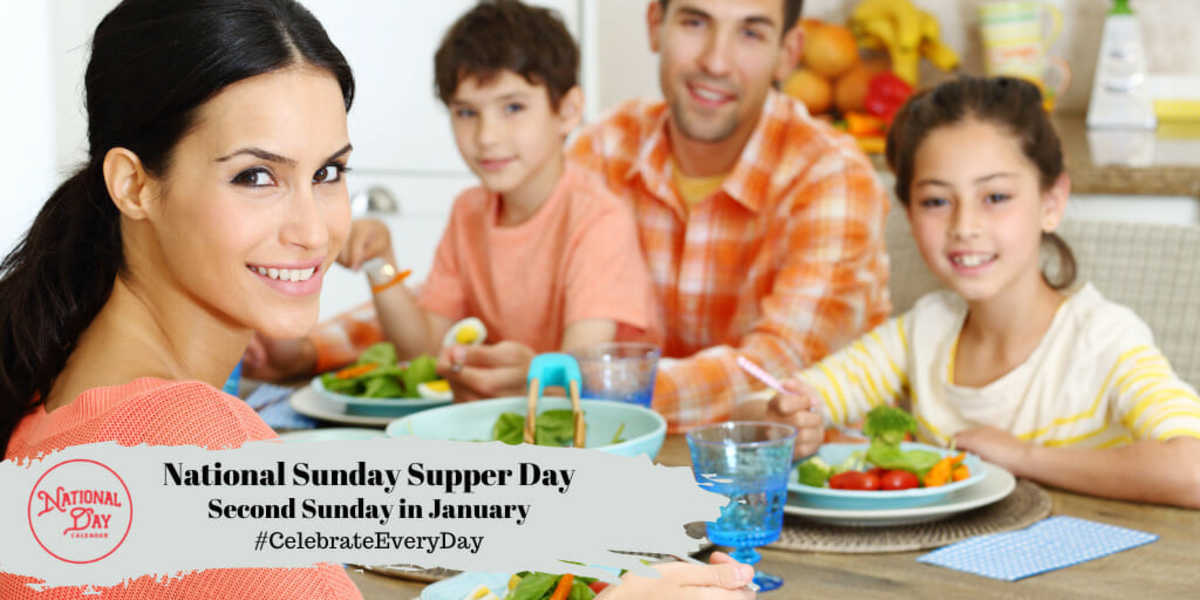 NATIONAL SUNDAY SUPPER DAY
National Sunday Supper Day encourages families to gather around the table, enjoy a meal and a conversation together each year on the second Sunday in January. Read more…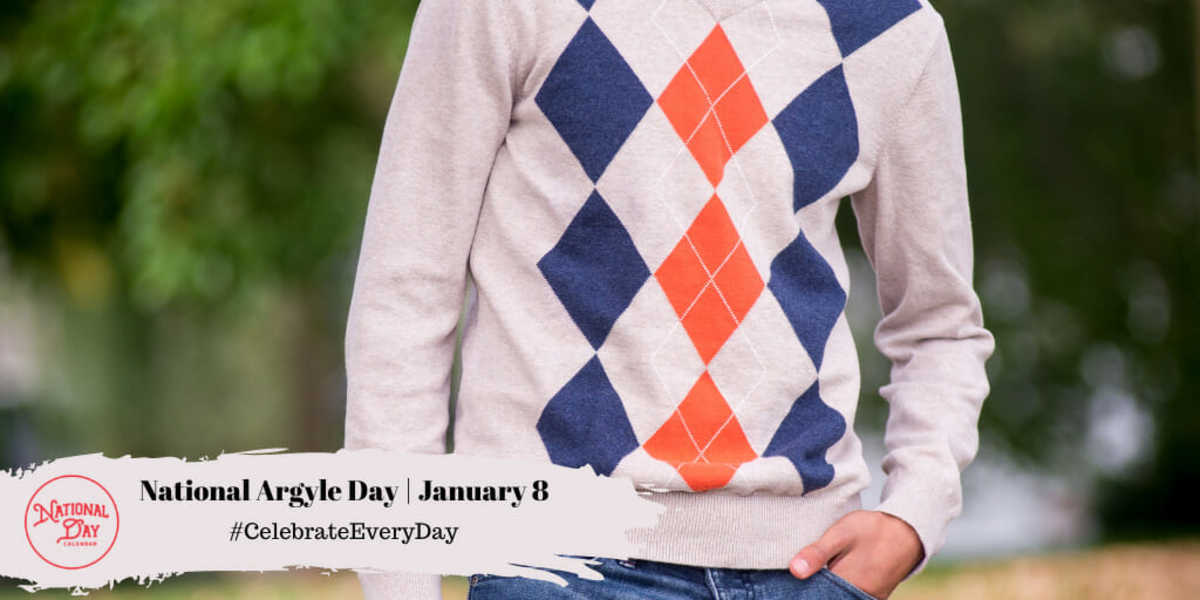 NATIONAL ARGYLE DAY
National Argyle Day on January 8th celebrates the pattern derived from the tartan of Clan Campbell, of Argyll in western Scotland. The Scottish Highlanders have worn the design in kilts and plaids and patterned socks (known as a tartan hose) since the 17th century. Each year it is recognized and honored on this day.  Read more…
On Deck for January 9, 2023
National Days
National Apricot Day
National Balloon Ascension Day
National Law Enforcement Appreciation Day
National Static Electricity Day
National Clean Off Your Desk Day – Second Monday in January
International Days
INTERNATIONAL CHOREOGRAPHERS DAY
Recipe of the Day
Apple Strudel
Prep: 15 minutes
Cook: 45 minutes
Total Prep: 1 hour
Servings: 12 
Ingredients:
Filling
5 cups sliced apples
1 cup raisins
1 1/2 cups sugar
1 teaspoon cinnamon
1 Tablespoon flour
Dough
3 cups flour
1 cup shortening
1 egg yolk and white, divided
1/2 cup milk
Topping
1/4 cup powdered sugar
Instructions:
In a medium bowl, mix apples, raisin, sugar, cinnamon, and flour. Set aside.
Cream together flour and shortening. Mix in the milk and egg yolk. Divide dough in half and roll out the first layer to fit into the bottom of jelly roll pan.
Add filling evenly to the pan. Roll out the remaining dough and cover the filling.
Bake at 375° for 45 minutes.
Dust with powdered sugar. Serve with vanilla ice cream if desired.
January 8th Celebrated History
1790
George Washington delivers the first State of the Union address to Congress in Federal Hall in New York City.
1867
Congress overrides Andrew Johnson's veto of a bill granting Blacks the right to vote in Washington, D.C. At the time, citizens of D.C. had no representation in Congress, though they did have a local governing body.
1978
BBC TV debuts the television series All Creatures Great and Small based on the autobiographical books by author James Herriot.
January 8th Celebrated Birthdays
Fanny Bullock Workman – 1859
The explorer spent most of her career climbing the Himalayas. One of her most notable achievements includes being the first woman to exceed 23,300 feet when she climbed Pinnacle Peak.
Elvis Presley – 1935
Known as the King of Rock 'n' Roll, Presley gained fame in 1955 with his first number 1 hit sing, "Heartbreak Hotel." Before long, he was cast in his first film, Love Me Tender. Then, after serving in the Army, Elvis' music career rocketed off the charts.
Stephen Hawking – 1942
The theoretical physicist redefined the way we think about the universe. Even with the devastating diagnosis of amyotrophic lateral sclerosis, Hawking proceeded to redefine the Big Bang theory or rather bring it into focus. He also further studied and defined black holes. In addition, Hawking published several books, including The Theory of Everything and A Brief History of Time.
David Bowie – 1947
Born David Robert Jones, the English singer-songwriter gained popularity with his first hit song "Space Oddity" in 1969. Bowie also starred in several films including Labyrinth, The Prestige, and The Man Who Fell to Earth.
About National Day Calendar
National Day Calendar is the original and authoritative source for fun, unusual and unique National Days! Since our humble beginnings on National Popcorn Day in 2013, we have been tracking the National Days, National Weeks, National Months, and International Days. We became the first calendar of its kind to curate the days all in one place and tell their stories, too! Here at National Day Calendar, we are on a mission to Celebrate Every Day with you! And by you, we mean families, businesses, educators, and strangers we meet on the street. There's more than one day for everyone.
At National Day Calendar, we discovered the National Days have a way of inspiring us. We're honored to tell the stories behind the days and provide you with informational ways to incorporate the National Days into your business, family, schools, and home!