(Last Updated On: January 4, 2023)
JANUARY 7, 2023 | NATIONAL BOBBLEHEAD DAY | NATIONAL TEMPURA DAY | NATIONAL PLAY OUTSIDE DAY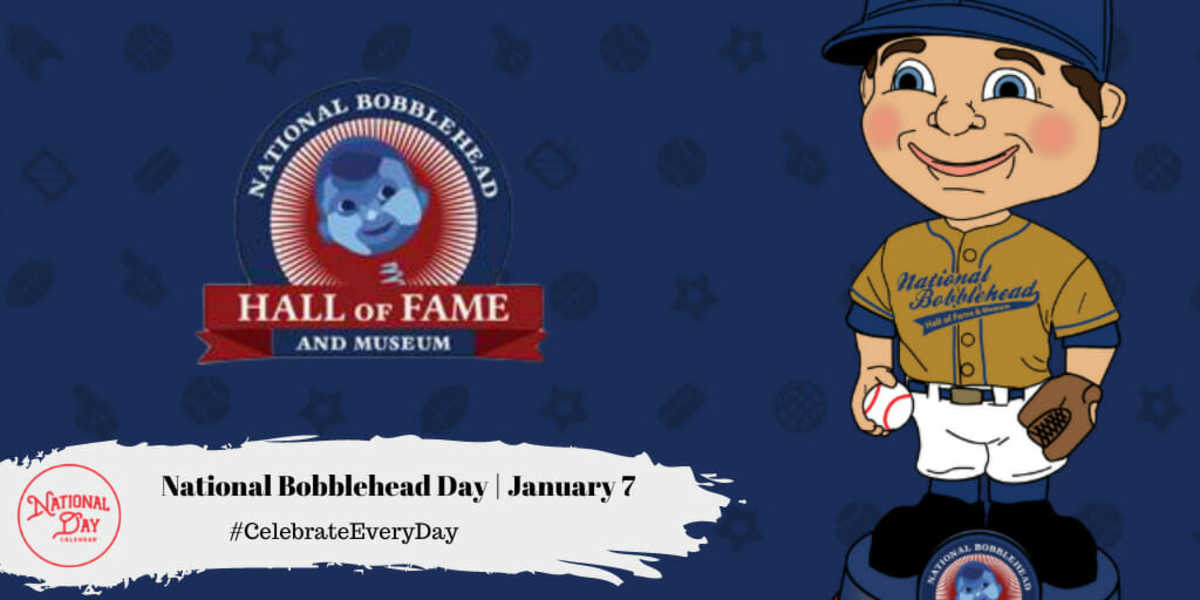 NATIONAL BOBBLEHEAD DAY
Each year on January 7th, National Bobblehead Day recognizes a day of celebration for all spring-connected head-bobbing figurines. Read more…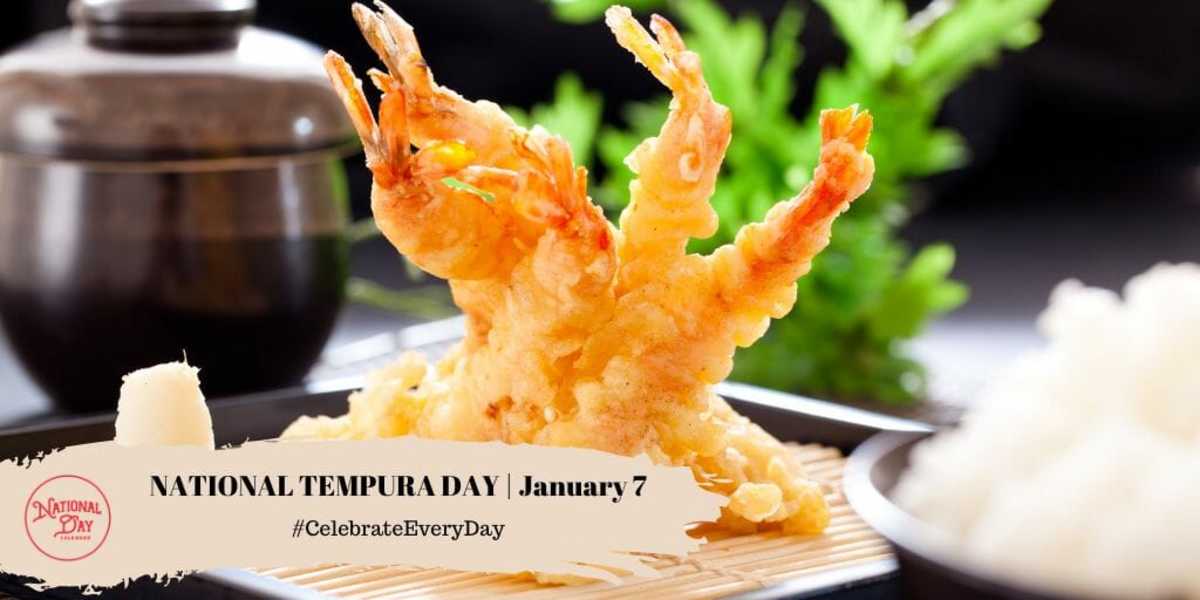 NATIONAL TEMPURA DAY
On January 7th, National Tempura Day encourages us to celebrate with a dish made with a tempura batter. This Japanese fare includes either seafood or vegetables dipped in batter and deep-fried. Read more…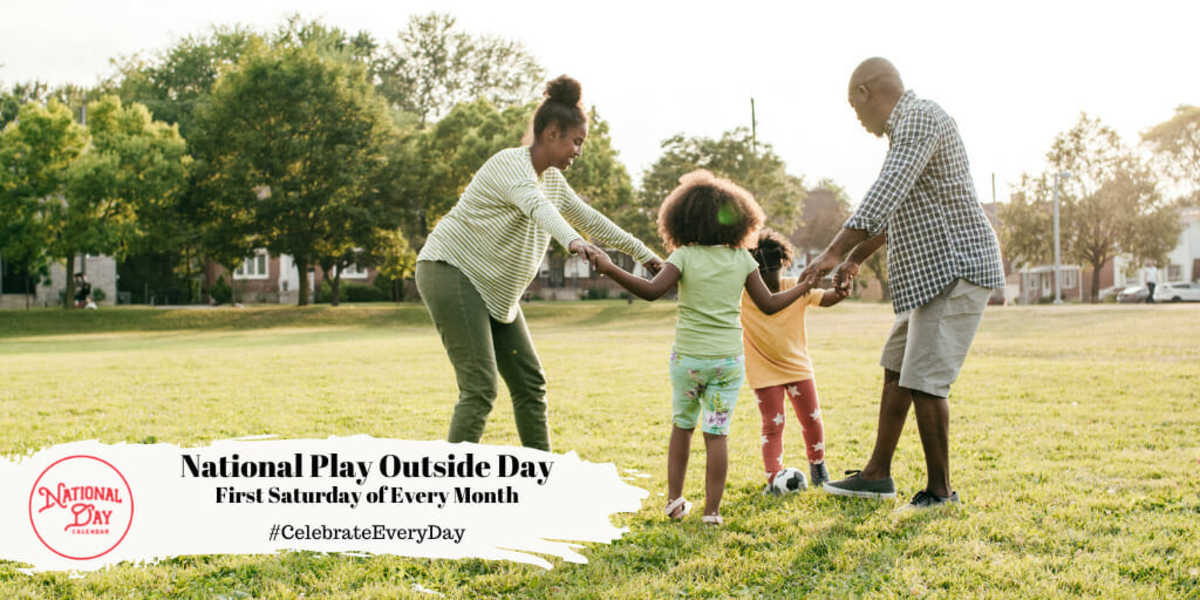 NATIONAL PLAY OUTSIDE DAY
If it's the first Saturday of the month, it's National Play Outside Day. So, no matter what month it is, everyone put down their electronic devices and get outside! Read more…
On Deck for January 8, 2023
National Days
National Career Coach Day 
National Argyle Day
National Bubble Bath Day
National English Toffee Day
National JoyGerm Day
National Winter Skin Relief Day
National Sunday Supper Day – Second Sunday in January
International Days
EARTH'S ROTATION DAY
WORLD TYPING DAY 
Recipe of the Day
Basic Truffle Recipe
Prep: 1 hour
Total Prep: 1 hour
Serves: 60
Ingredients:
8-ounce package cream cheese, softened
3 cups confectioners' sugar, sifted
3 cups semisweet chocolate chips, melted
1 1/2 teaspoons vanilla (may substitute orange, almond, maple, or coffee liqueur)
various toppings (chopped nuts, shredded coconut, sprinkles, cocoa, shaved chocolate)
Instructions:
Beat cream cheese in a large bowl until smooth.
Add the confectioner's sugar one cup at a time until well blended.
Stir in chocolate and vanilla until well incorporated.
(If using a liqueur flavoring, divide the mixture into thirds and add 1 tablespoon of the preferred liqueur to each prepared mixture.)
Chill for 1 hour.
Shape into 1 inch balls. Roll in your favorite toppings.
January 7th Celebrated History
1887
Explorer and adventurer Thomas Stevens completes the first circumnavigation of the world with a bicycle. He departed from Oakland, CA on April 22, 1884. His journey was completed when he arrived in Boston, MA, on August 4, 1884. After wintering in New York, he proceeded across the Atlantic Ocean on the City of Chicago bound for Liverpool, UK. Steven's final leg of his trip returns him to San Francisco aboard the City of Peking on January 7, 1887. Astonishingly, Stevens covered approximately 13,500 miles on two wheels.
1896
Fannie Merrit Farmer self-publishes Boston Cooking-School Cook Book. The book's name would later be renamed The Fannie Farmer Cookbook. Farmer, a graduate of the Boston Cooking School, later became the school's principal. Who's hungry for Fannie Farmer, now?
1927
The Harlem Globetrotters travel to Hinkley, Illinois to play their first basketball game. Since then, the Globetrotters have attained icon status in the world of basketball, and they continue to entertain fans worldwide.
2022
Surgeons at the University of Maryland Medical Center completed the first transplant of a genetically modified pig's heart into a human. The patent, David Bennet, suffered from terminal heart disease and did not qualify for a human-to-human transplant. Receiving a porcine heart was the only option available to him.
January 7th Celebrated Birthdays
Millard Fillmore – 1800
President Millard Fillmore was elected as the 13th President of the United States under the Whig ticket. Since then, no other third-party candidate has been elected. Fillmore's presidency was an uneasy if inevitable segue into the Civil War years. While anti-slavery, Fillmore made legislative compromises and did not support his successor, Abraham Lincoln.
Zora Neale Hurston – 1891
One of America's most important writers, Zora Neale Hurston committed to writing stories about Black culture and experiences. Her books include Barracoon, Dust Tracks on a Road, Mules and Men and her most popular Their Eyes were Watching God.
Jann Wenner – 1946
In 1967, the publisher co-founded Rolling Stone Magazine. The magazine is one of Rock 'n' Roll's most definitive publications chronicling the history, culture, and people of the music industry.
Katie Couric – 1957
For more than 40 years, the journalist has been presenting the news. Couric has hosted shows at three major networks, and in 2006 became the first woman to solo anchor the CBS Evening News.
About National Day Calendar
National Day Calendar is the original and authoritative source for fun, unusual and unique National Days! Since our humble beginnings on National Popcorn Day in 2013, we have been tracking the National Days, National Weeks, National Months, and International Days. We became the first calendar of its kind to curate the days all in one place and tell their stories, too! Here at National Day Calendar, we are on a mission to Celebrate Every Day with you! And by you, we mean families, businesses, educators, and strangers we meet on the street. There's more than one day for everyone.
At National Day Calendar, we discovered the National Days have a way of inspiring us. We're honored to tell the stories behind the days and provide you with informational ways to incorporate the National Days into your business, family, schools, and home!