(Last Updated On: January 30, 2023)
JANUARY 31, 2023 | NATIONAL BACKWARD DAY | NATIONAL HOT CHOCOLATE DAY | INSPIRE YOUR HEART WITH ART DAY | NATIONAL PLAN FOR VACATION DAY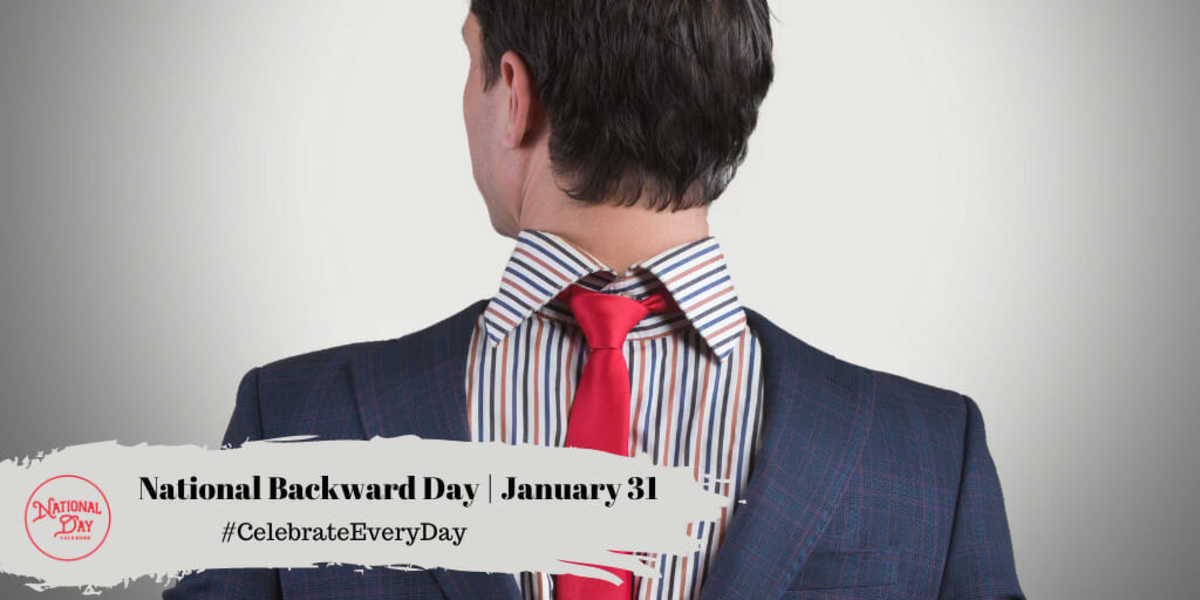 YAD DRAWKCAB LANOITAN
.yad doog a si sihT
January 31st honors everything backward with National Backward Day. The day provides an opportunity to reverse our ways, our direction or simply our shirt. Dessert for breakfast, perhaps? There are many ways to celebrate this fun day, so just let your imagination be your guide. Read more…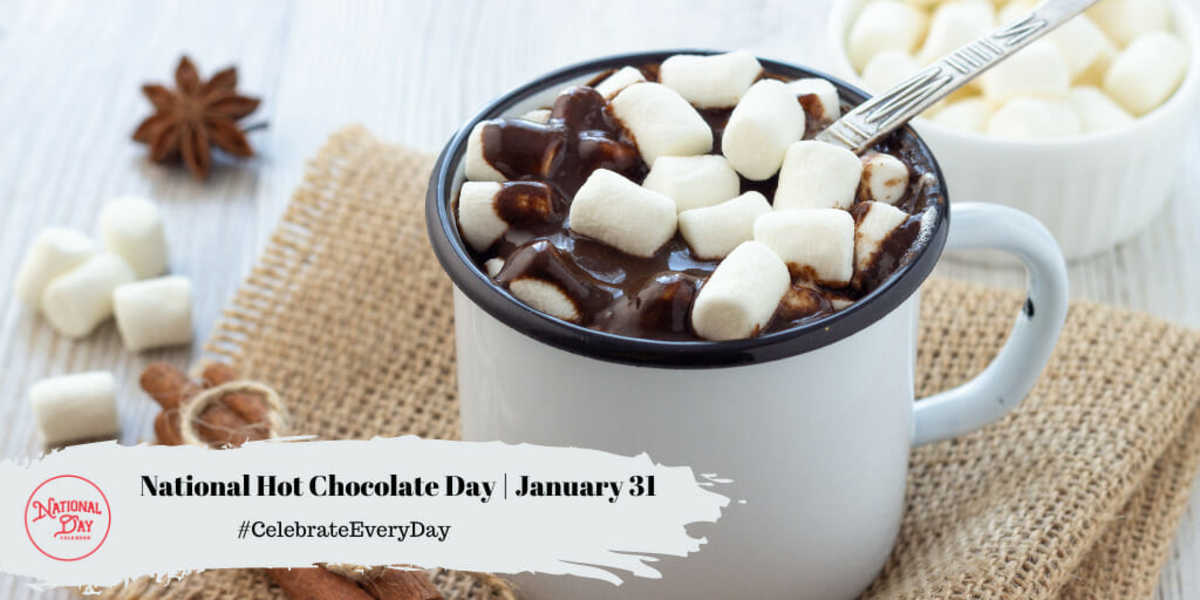 NATIONAL HOT CHOCOLATE DAY
Each year on January 31st, National Hot Chocolate Day warms up people across the country by celebrating the timeless cold-weather beverage. Read more…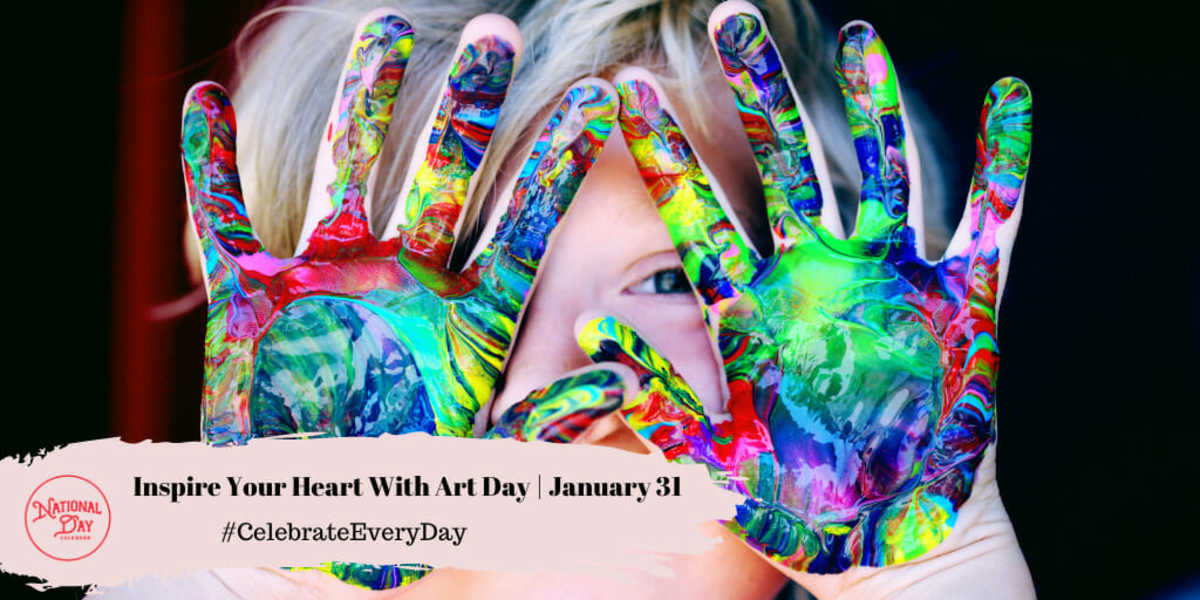 INSPIRE YOUR HEART WITH ART DAY
Always observed on January 31st, Inspire Your Heart With Art Day encourages us to ponder how art affects our hearts. Art is valued and appreciated for all sorts of reasons. Read more…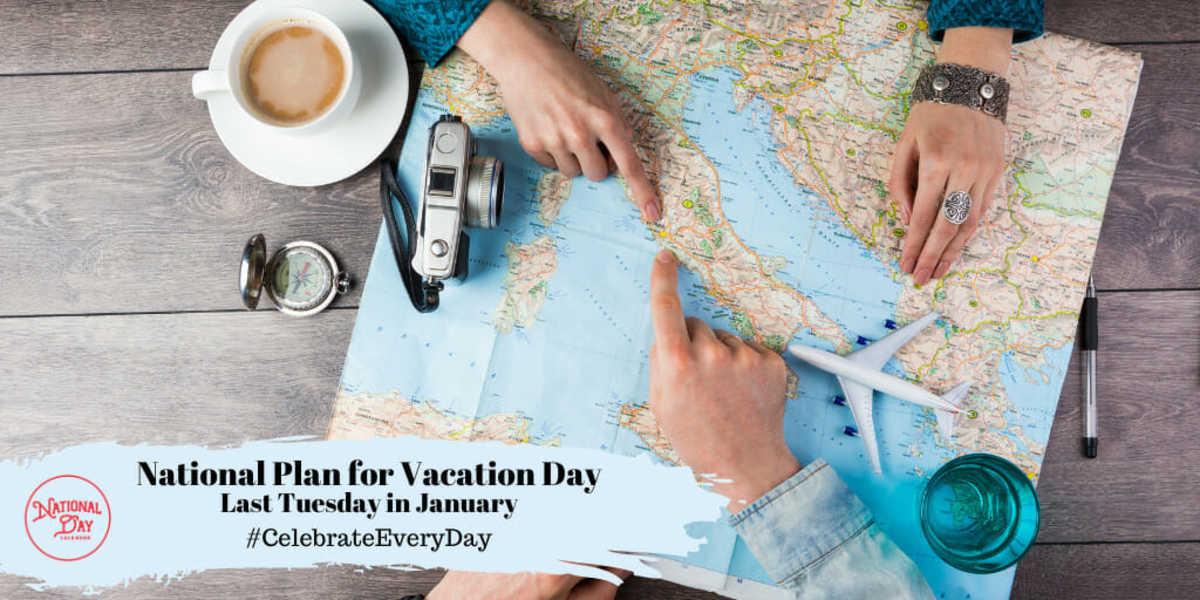 NATIONAL PLAN FOR VACATION DAY
National Plan for Vacation Day, on the last Tuesday in January, reminds us to plan our vacation at the start of the year for the rest of the year. The early bird gets to pack their bags and fly away to a little fun and relaxation! Read more…
On Deck for February 1, 2023
National Days
National Baked Alaska Day
National Dark Chocolate Day
National Freedom Day
National Get Up Day
National Serpent Day
National Texas Day
National Girls and Women In Sports Day – Changes Annually
Recipe of the Day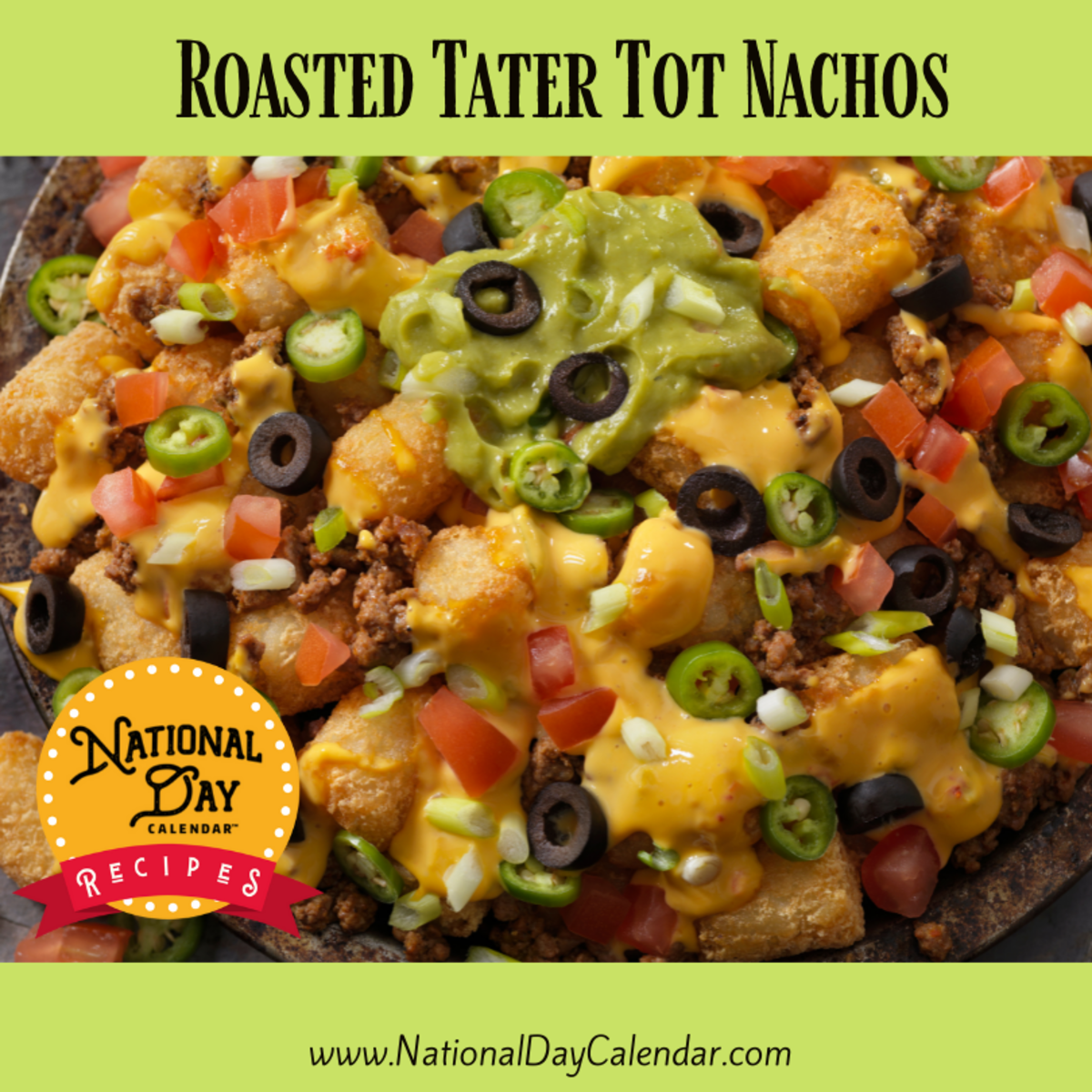 Roasted Tater Tot Nachos
Prep time: 10 minutes
Cook time: 25 minutes
Total: 35 minutes
Serves: 4-6
Ingredients
1 32-ounce bag of frozen tater tots
1 lb lean ground beef
1 package of taco seasoning
1 15-ounce jar of queso
1/4 cup sour cream
1/4 cup guacamole
1/3 cup diced tomatoes
1/3 cup sliced black olives
1 sliced jalapeno
1 diced green onion
1/2 tablespoon lime juice
Instructions
Bake tater tots according to the package instructions.
In a medium skillet, brown ground beef with taco seasoning. Set aside.
Remove the lid from the queso jar. Place queso in the microwave and cover with a paper towel. Heat queso in a microwave 30 seconds at a time until heated through.
Placed cooked tater tots on a large platter. Top with ground beef and queso. Add sour cream, guacamole, tomatoes, black olives, jalapeno, and onion. Drizzle with lime juice and serve.
January 31st Celebrated History
1940
The Social Security Administration issues the first Social Security check in the amount of $22.54 to Ida May Fuller.
1949
Chicago's NBC affiliate WNBQ begins broadcasting the first television soap opera. These Are My Children aired for 15 minutes a day, five days a week until March 4,1949.
1961
NASA launches Mercury 2 on a suborbital mission with a chimpanzee on board. The chimp, named Ham, survives the 16-minute 39-second flight.
1961
The Misfits directed by John Huston and starring Clark Gable, Marilyn Monroe, and Montgomery Clift premiers in Reno, Nevada. The intense love story was the last completed film for both Gable and Monroe.
1988
Don Williams became the first African American to start and win a Super Bowl. Playing for the Washington Redskins, he led Washington to a 42-10 victory over the Denver Broncos in Super Bowl XXII.
January 31st Celebrated Birthdays
Zane Grey – 1872
The popular author wrote about the American frontier and was one of the first widely-read western novelists. He wrote over 80 books, but some of his most popular were Riders of the Purple Sage, The Last Trail and The Lone Star Ranger.
Ella Cara Deloria – 1889
The Dakota Sioux educator dedicated much of her career to recording and translating the dialects, texts, myths, and ethnography of the Sioux culture and languages. She also wrote several books including Iron Hawk, Speaking of Indians, and Waterlily which was published posthumously.
Don Hutson – 1913
The professional football player played 11 years as a receiver with the Green Bay Packers.
Jackie Robinson -1919
In 1947, Jackie Robinson became the first African American to play in Major League Baseball when he joined the Brooklyn Dodgers. He played 10 seasons with the MLB.
Norman Mailer – 1923
The prolific award-winning writer was known for his novels, plays, and films. He won two Pulitzer Prizes and the National Book Award.
Honorable Mentions
Freya Stark – 1893
Norm Prescott – 1927
Ernie Banks – 1931
Nolan Ryan – 1947
Dov Charney – 1969
About National Day Calendar
National Day Calendar is the original and authoritative source for fun, unusual and unique National Days! Since our humble beginnings on National Popcorn Day in 2013, we have been tracking the National Days, National Weeks, National Months, and International Days. We became the first calendar of its kind to curate the days all in one place and tell their stories, too! Here at National Day Calendar, we are on a mission to Celebrate Every Day with you! And by you, we mean families, businesses, educators, and strangers we meet on the street. There's more than one day for everyone.
At National Day Calendar, we discovered the National Days have a way of inspiring us. We're honored to tell the stories behind the days and provide you with informational ways to incorporate the National Days into your business, family, schools, and home!