(Last Updated On: January 27, 2023)
January 30, 2023 | NATIONAL CROISSANT DAY | NATIONAL BUBBLE WRAP DAY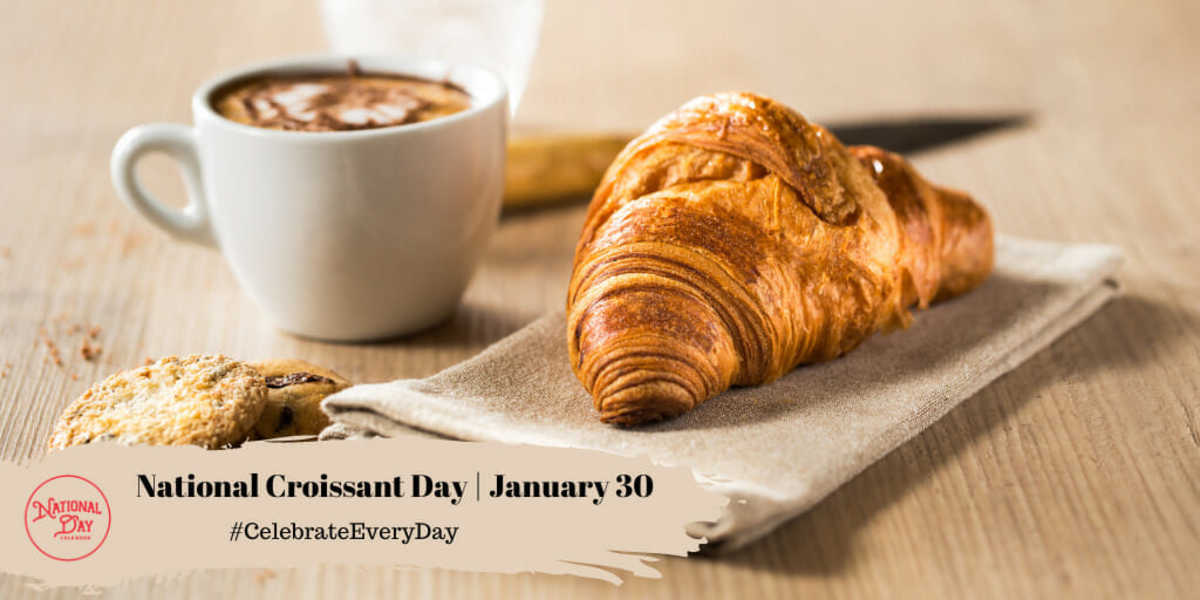 NATIONAL CROISSANT DAY
In the United States, National Croissant Day recognizes a flaky pastry enjoyed at every meal. Croissants are buttery, crescent-shaped rolls that are crispy on the outside and soft on the inside. Read more…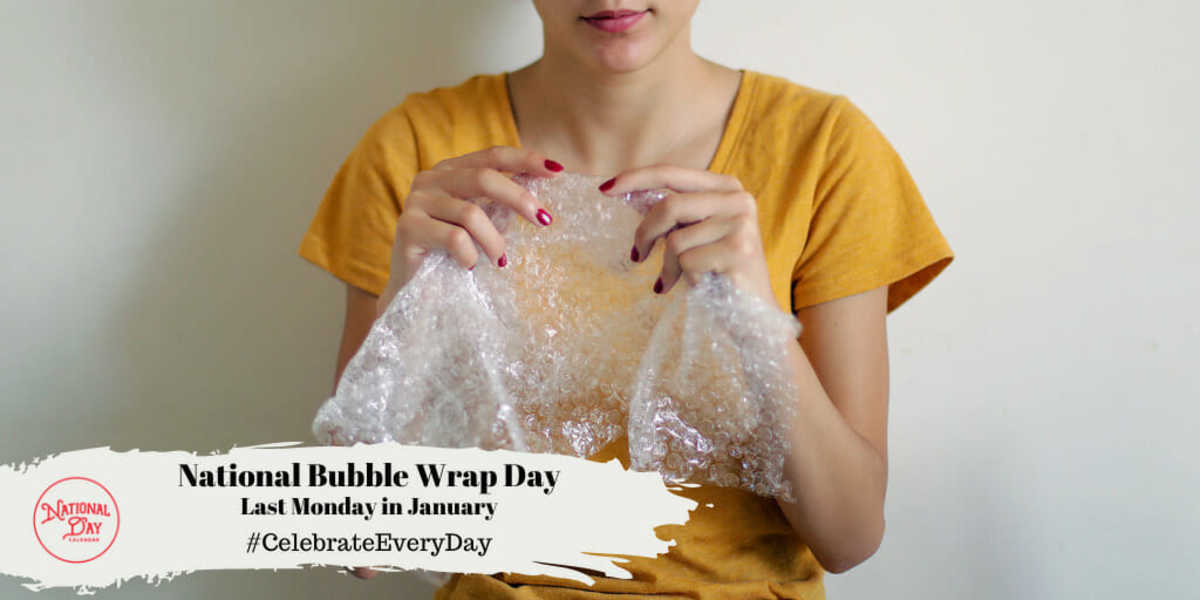 NATIONAL BUBBLE WRAP DAY
National Bubble Wrap Day (also known as National Bubble Wrap Appreciation Day) on the last Monday in January recognizes a fascinating piece of invention. Today, bubble wrap's primary purpose is to protect fragile items either in shipping or storage. Of course, people also take enjoyment from popping the bubbles in bubble wrap, too. Read more...
On Deck for January 31, 2023
National Days
NATIONAL HOT CHOCOLATE DAY
INSPIRE YOUR HEART WITH ART DAY
NATIONAL PLAN FOR VACATION DAY
NATIONAL BACKWARD DAY
Recipe of the Day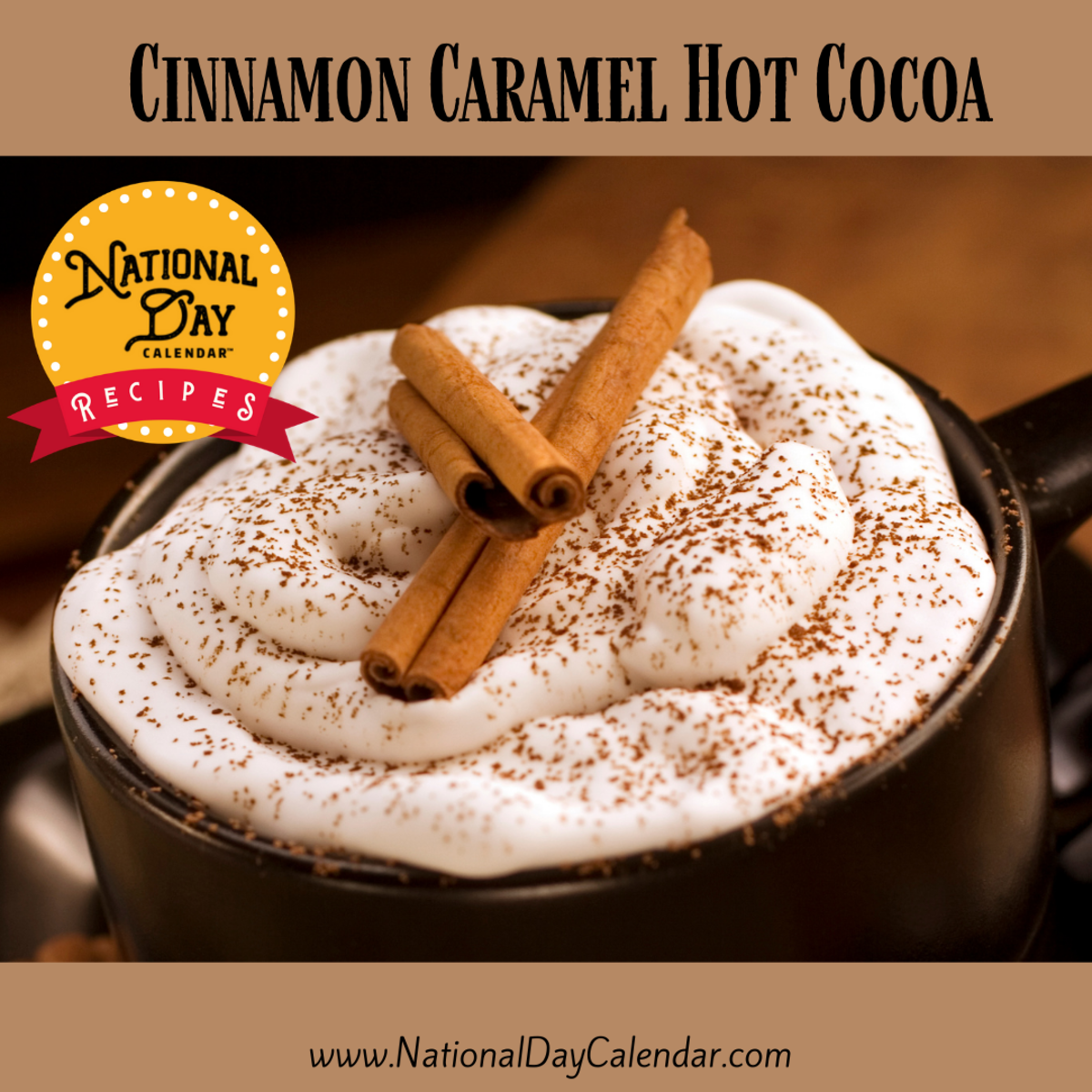 Cinnamon Caramel Hot Cocoa
Prep: 5 minutes
Cook: 6-8 minutes
Total Prep: 12 minutes
Servings: 5
Ingredients:
1/3 cup cocoa powder
1 tsp cinnamon + 1TBSP cinnamon
1/2 tsp vanilla
3/4 cup Ghiradelli caramel sauce
2 cups half and half
2 cups milk
2 TBSP granulated sugar
5 TBSP whipped cream
Instructions:
In a medium saucepan, mix cocoa, 1 teaspoon cinnamon, vanilla and caramel sauce until all the ingredients are well combined.
Gradually add milk and the half and half, whisking to a smooth texture.
Heat mixture on medium heat for 6-8 minutes. Occasionally stir and scrape sides of the pan. Once the mixture begins to steam, remove from heat. (Do not bring to a boil!)
In a small saucer, mix remaining cinnamon and sugar. Run a bead of caramel sauce along the rim of five mugs. Dip each one into the cinnamon sugar mixture. Divide cocoa mixture between the five mugs.
Top with whipped cream and dust with remaining cinnamon sugar.
Inspiration: Michele S. – North Dakota
January 30th Celebrated History
1873
Publisher Pierre Jules-Hetzel publishes the Jules Verne novel Around the World in 80 Days.
1946
The U.S. Mint released the first Roosevelt dimes into circulation. Franklin D. Roosevelt was born on January 30, 1882.
1958
Love Field Air Terminal in Dallas, TX installed the first two-way moving sidewalk.
1993
Monica Seles Defeats Steffi Graf to win her third straight Australian Open.
January 30th Celebrated Birthdays
Franklin D. Roosevelt – 1882
The 32nd President of the United States led the country out of the Great Depression and the American people elected him to four terms. In his twelve years in office, Roosevelt also saw the country through World War II following the bombing of Pearl Harbor. He died a few months into his fourth term.
Barbara Tuchman – 1912
The American historian and best-selling author won Pulitzer Prizes for her historical account of the first 30 days of World War I in Guns of August and for Stilwell and the American Experience in China, a biography of World War II Army General Joseph Stilwell.
Douglas Engelbart – 1925
In 1970, the American engineer and inventor received patent no. 3,541,541 for the computer mouse.
Gene Hackman – 1930
The award-winning actor has played a multitude of roles across his six decades in film. From villains such as Lex Luther in Superman and Little Bill Daggett in Unforgiven to a hard-to-love-hard-to-hate coach in Hoosiers, Hackman also checked the comedy box. Get Shorty, The Birdcage, Young Frankenstein are just a few.
Phil Collins – 1951
The award-winning British musician is best known as the drummer and lead singer of the band Genesis. He joined the band in 1970 becoming its lead singer in 1975. In 1980, he pursued a successful solo career.
About National Day Calendar
National Day Calendar is the original and authoritative source for fun, unusual and unique National Days! Since our humble beginnings on National Popcorn Day in 2013, we have been tracking the National Days, National Weeks, National Months, and International Days. We became the first calendar of its kind to curate the days all in one place and tell their stories, too! Here at National Day Calendar, we are on a mission to Celebrate Every Day with you! And by you, we mean families, businesses, educators, and strangers we meet on the street. There's more than one day for everyone.
At National Day Calendar, we discovered the National Days have a way of inspiring us. We're honored to tell the stories behind the days and provide you with informational ways to incorporate the National Days into your business, family, schools, and home!