(Last Updated On: January 3, 2023)
JANUARY 3, 2023 | NATIONAL CHOCOLATE COVERED CHERRY DAY | NATIONAL DRINKING STRAW DAY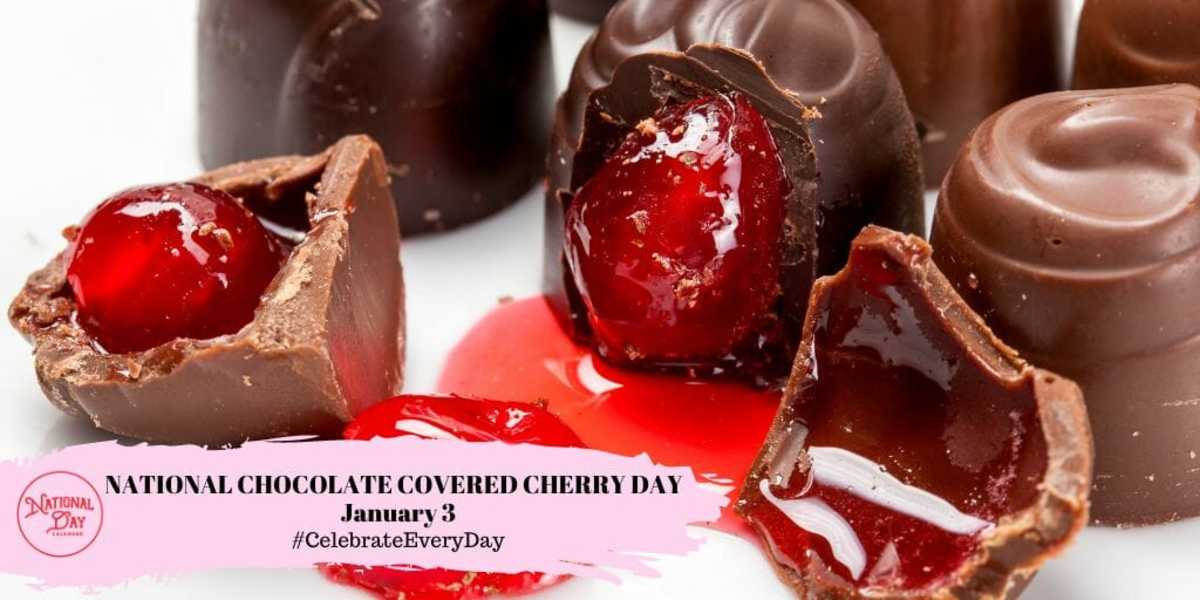 NATIONAL CHOCOLATE COVERED CHERRY DAY
January 3 spotlights National Chocolate Covered Cherry Day and a favorite during many holidays. Furthermore, the National Confectioners Association has been known to recognize this day as an annual event. Read more…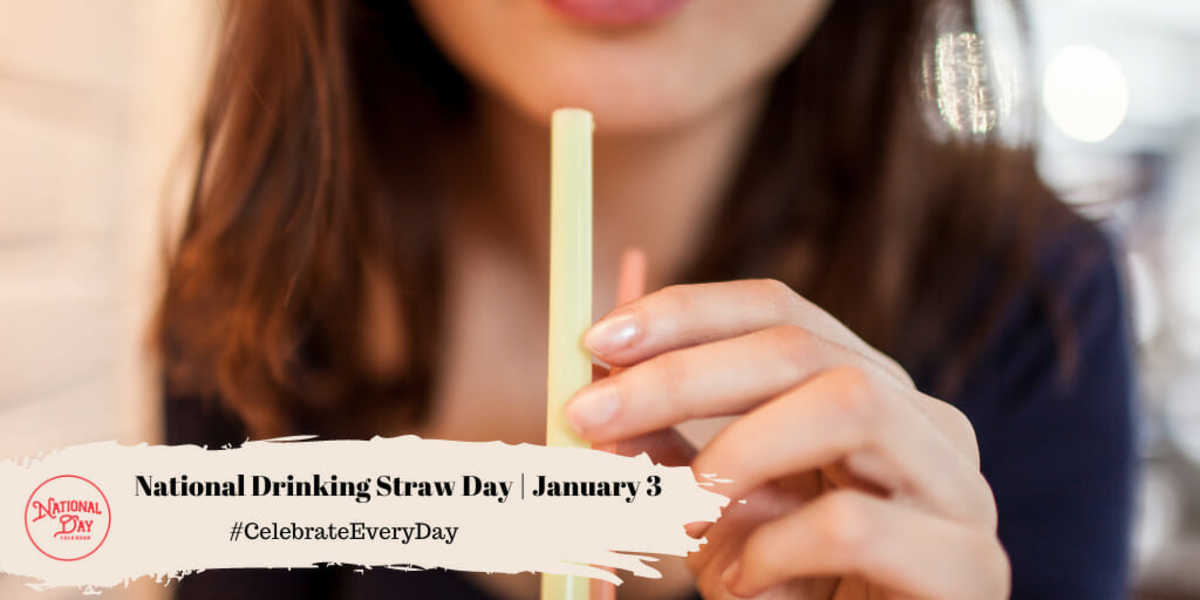 NATIONAL DRINKING STRAW DAY
On January 3rd National Drinking Straw Day commemorates the date in 1888 that Marvin C. Stone received the patent for the paper drinking straw. Since then, a variety of drinking straws are used. Read more…
On Deck for January 4, 2023
National Days
NATIONAL MISSOURI DAY
NATIONAL TRIVIA DAY
NATIONAL SPAGHETTI DAY
International Days
WORLD BRAILLE DAY
WORLD HYPNOTISM DAY
Recipe of the Day
Cherry Cheesecake Dip
Prep: 5 minutes
Cook:
Total Prep: 5 minutes

Ingredients:
1 – 8 oz block cream cheese softened
1 – 7 oz jar marshmallow cream
1 – 8 oz tub whipped topping
1 – 21 oz can cherry pie filling
Graham crackers, vanilla wafers, or animal crackers
Instructions:
In a medium bowl, mix cream cheese and marshmallow cream together until well combined.
January 3rd Celebrated History
1888
Marvin C. Stone of Washington, D.C. received the first patent for wax-coated paper drinking straws.
1953
Mother and son serve simultaneously in the U.S. Congress for the first time. In 1940, Ohio elected Frances P. Bolton to fill her late husband Chester C. Bolton's unexpired House seat. Every following term, she was re-elected. In 1952, her son Oliver Bolton ran for the 11th district House seat as Francis Bolton ran for her 8th term in Congress. They both won, making history.
1957
The Hamilton Watch Company of Lancaster, PA introduces the world's first electric watch.
2009
Satoshi Nakamoto (the presumed developer or developers) established the cryptocurrency-based Bitcoin with the launch of the genesis block.
January 3rd Celebrated Birthdays
Grace Anna Goodhue – 1879
The 32nd First Lady is one of several who was an educator before marrying a future president. She was teaching at the Clarke School for the Deaf when in 1904 she met and later married Calvin Coolidge. While in the White House, she continued to work on behalf of the school as well as the Red Cross.
Carolyn Haywood – 1889
The children's author and illustrator is best known for her Eddie and Betsy series.
J. R. R. Tolkien – 1892
The incredibly imaginative professor at Oxford University authored the fantasy novels The Hobbit and The Lord of the Rings trilogy.
Dorothy Arzner – 1897
During her 16-year directing career, Arzner was the only woman directing in Hollywood. She began directing during the silent era with Get Your Man and charged right into talkies with Sarah and Son.
Gordon Moore – 1929
In 1968, the American engineer co-founded Intel Corporation along with Robert Noyce.
About National Day Calendar
National Day Calendar is the original and authoritative source for fun, unusual and unique National Days! Since our humble beginnings on National Popcorn Day in 2013, we have been tracking the National Days, National Weeks, National Months, and International Days. We became the first calendar of its kind to curate the days all in one place and tell their stories, too! Here at National Day Calendar, we are on a mission to Celebrate Every Day with you! And by you, we mean families, businesses, educators, and strangers we meet on the street. There's more than one day for everyone.
At National Day Calendar, we discovered the National Days have a way of inspiring us. We're honored to tell the stories behind the days and provide you with informational ways to incorporate the National Days into your business, family, schools, and home!