(Last Updated On: January 27, 2023)
JANUARY 29, 2023 | NATIONAL PUZZLE DAY | NATIONAL CORN CHIP DAY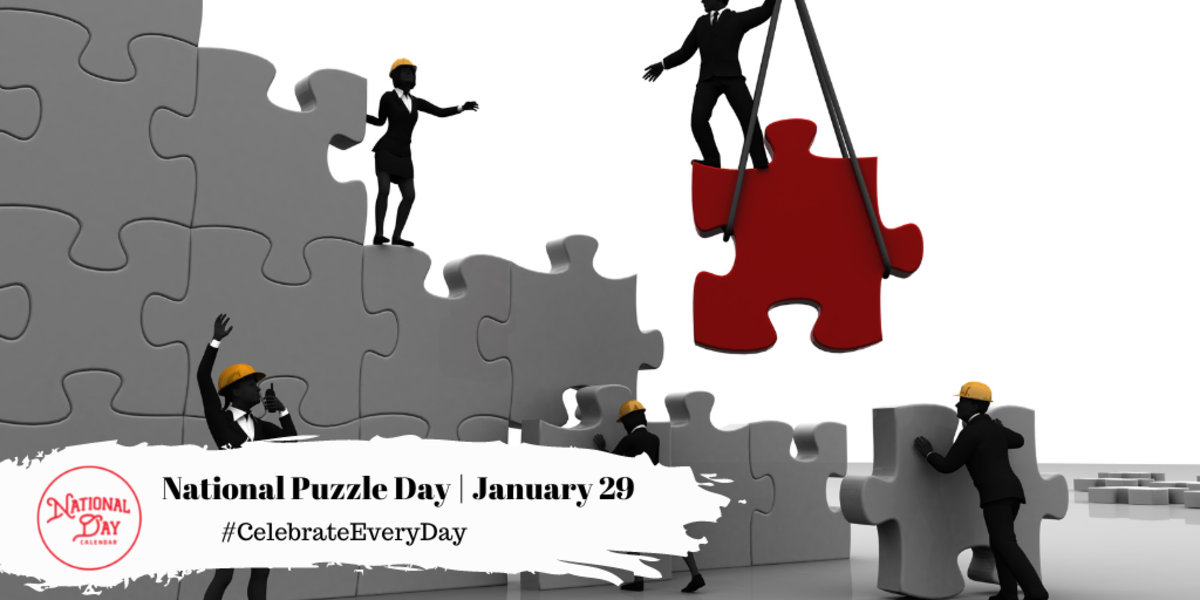 NATIONAL PUZZLE DAY
Each year on January 29th, National Puzzle Day recognizes how exercising our brains with puzzles is just one of its many benefits. Read more…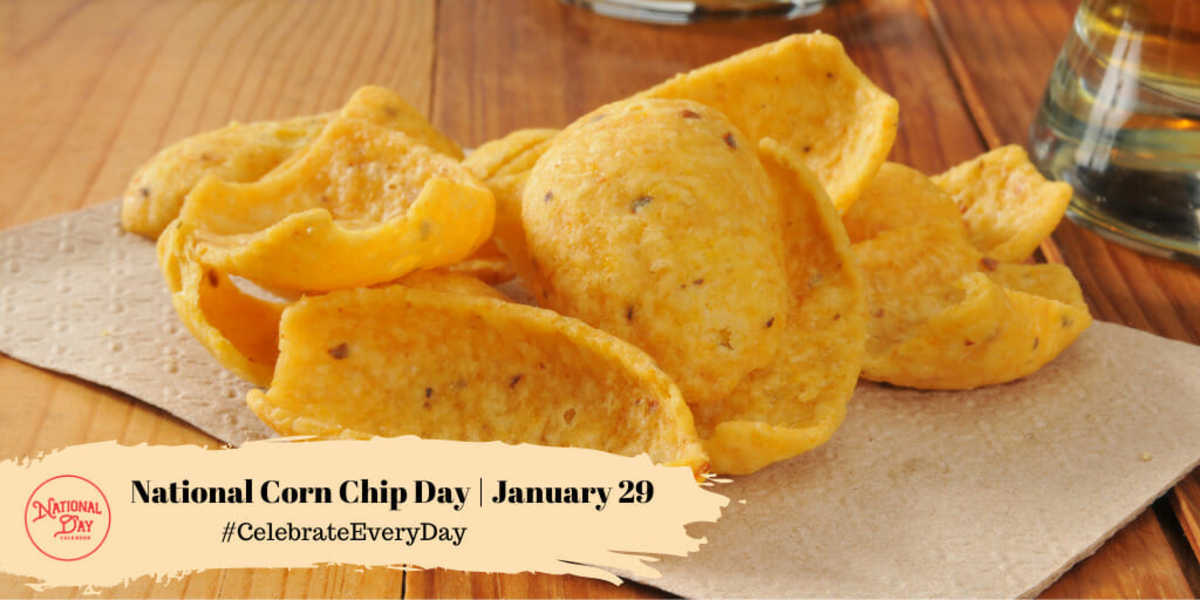 NATIONAL CORN CHIP DAY
On January 29th, grab the queso or salsa and celebrate National Corn Chip Day. Recognized each year across the country, the day encourages corn chip lovers to whip up their favorite dips and toppings. Read more…
On Deck for January 30, 2023
National Days
NATIONAL CROISSANT DAY
NATIONAL BUBBLE WRAP DAY
Recipe of the Day
Name: Easy Spaghetti with Marinara Sauce
Prep: 5 minutes
Cook: 20 minutes
Total Prep: 25 minutes
Servings: 4
Ingredients:
4 ounces spaghetti noodles
1 tablespoon olive oil
dash of salt
2 14-ounce cans of diced tomatoes
1 6-ounce can tomato paste
1 clove garlic, minced
1 tablespoon fresh basil, chopped
1/2 tablespoon fresh oregano, chopped
1/4 cup parmesan cheese
Cracked black pepper to taste
Instructions:
In a medium saucepan, bring four quarts of water to a boil. Add pasta, olive oil, and salt. Boil until al dente.
In a separate saucepan, add diced tomatoes, tomato paste, garlic, basil, and oregano. Bring to a simmer.
Drain pasta and toss with marinara sauce. Serve with parmesan cheese and season with pepper. Garnish with basil.
Recipe credit:
Michele S. – North Dakota
January 29th Celebrated History
1845
New York's daily newspaper the Evening Mirror first published Edgar Allan Poe's poem "The Raven" with permission from The American Review with a glowing critic and recommendation of the American poet.
1878
The U.S. Patent Office issues the first patent for milk jars. George Henry Lester received patent no. 199,837 for "Improvements in Milk Jars and Cans."
1924
Enjoying an ice cream cone got a little bit easier in 1924 when Carl R. Taylor received patent no. 445,294 from the U.S. Patent Office. Though ice cream lovers had been indulging one, two, and three scoops in a cone since at least 1896, Taylor was the first to patent a machine to roll the cone.
1929
Morris and Eustis Frank established The Seeing Eye in Nashville, Tennessee. The training program was the first in the United States for dogs designed to provide independence, support, and dignity for people with blindness.
January 29th Celebrated Birthdays
William McKinley – 1843
The American people elected the 25th President of the United States to two terms. Spain's interference in Cuba's independence became a central topic of McKinley's presidency leading to the Spanish-American War. Six months after McKinley begins his second term in 1901, Leon Czolgosz shoots the President at the Buffalo Pan American Exposition. McKinley dies of his wounds eight days later.
Norio Ohga – 1929
During his career at Sony Corporation, Ohga spurred the development of the compact disc. In 1982, Ohga became the company's president, the same year they released the world's first compact disc.
Linda B. Buck – 1947
The American biologist and Richard Axel earned the 2004 Nobel Prize in Physiology or Medicine for their work with olfactory receptors. They identified thousands of olfactory receptors in animals and humans. Their research showed that while humans only have 350 olfactory receptors, we can identify 10,000 or more smells.
Oprah Winfrey – 1954
The American talk show host and philanthropist began her career in journalism. In 1986, she launched the nationally syndicated Oprah Winfrey Show. During her career, Winfrey has also performed in several films including The Color Purple, Beloved, and A Wrinkle in Time.
About National Day Calendar
National Day Calendar is the original and authoritative source for fun, unusual and unique National Days! Since our humble beginnings on National Popcorn Day in 2013, we have been tracking the National Days, National Weeks, National Months, and International Days. We became the first calendar of its kind to curate the days all in one place and tell their stories, too! Here at National Day Calendar, we are on a mission to Celebrate Every Day with you! And by you, we mean families, businesses, educators, and strangers we meet on the street. There's more than one day for everyone.
At National Day Calendar, we discovered the National Days have a way of inspiring us. We're honored to tell the stories behind the days and provide you with informational ways to incorporate the National Days into your business, family, schools, and home!