(Last Updated On: January 27, 2023)
JANUARY 28, 2023 | DATA PRIVACY DAY | NATIONAL BLUEBERRY PANCAKE DAY | NATIONAL GIFT OF THE LADYBUG DAY | NATIONAL KAZOO DAY | NATIONAL SEED SWAP DAY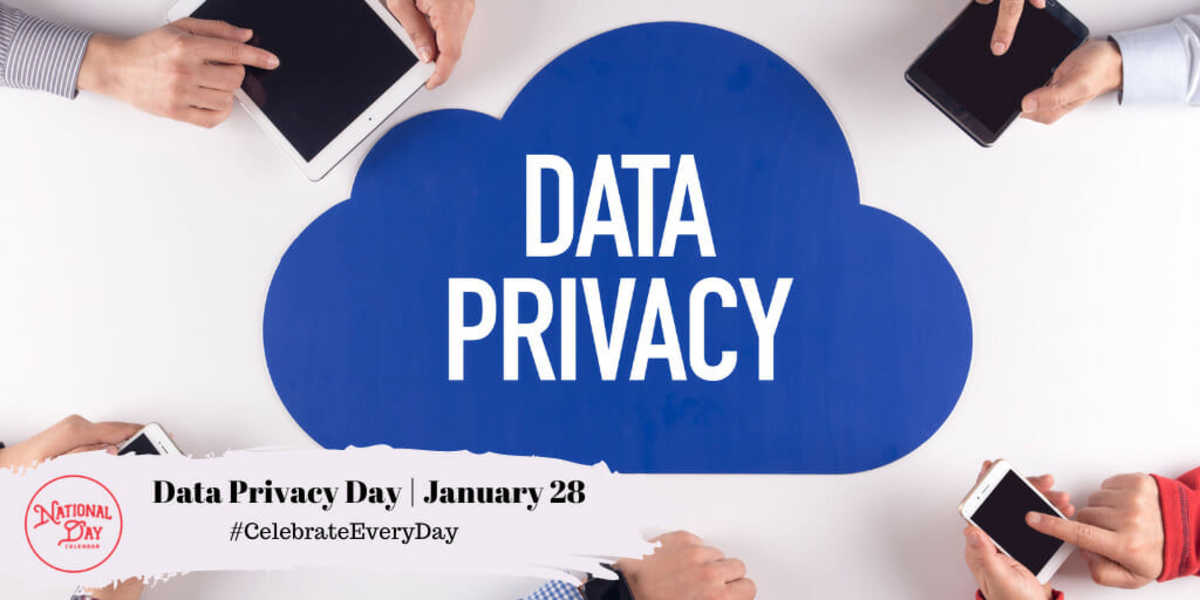 DATA PRIVACY DAY
Data Privacy Day on January 28th reminds us each year to review how our data is used. It's an excellent opportunity to take stock and evaluate our personal cybersecurity. Read more…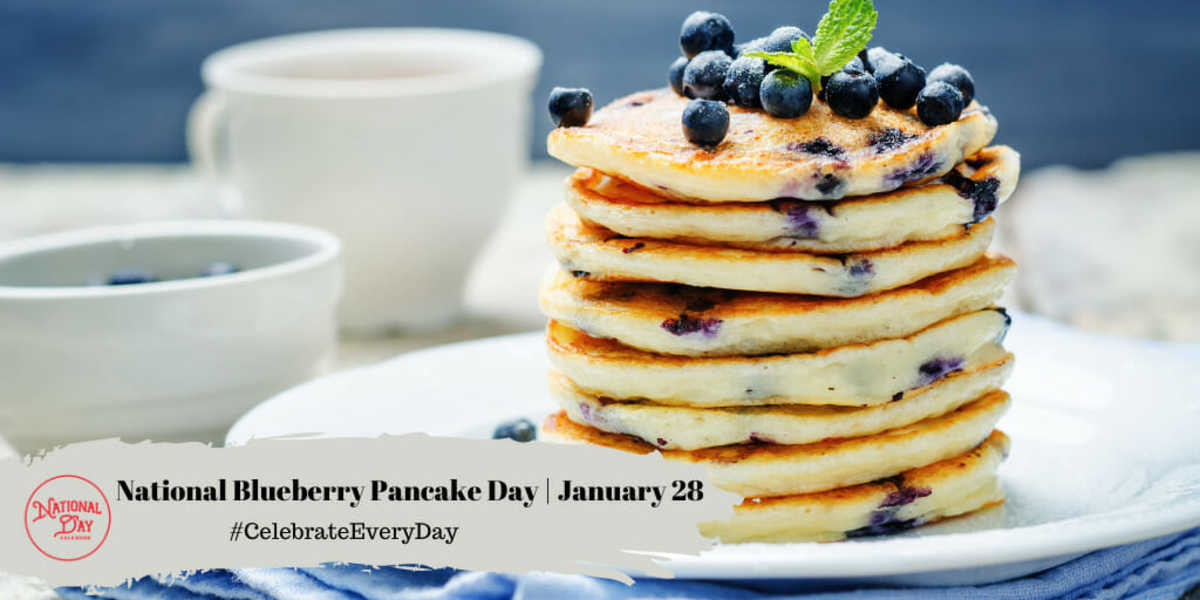 NATIONAL BLUEBERRY PANCAKE DAY
On January 28th, National Blueberry Pancake Day brings the sweetness of blueberries to your pancake, flapjack, or hotcake. Read more…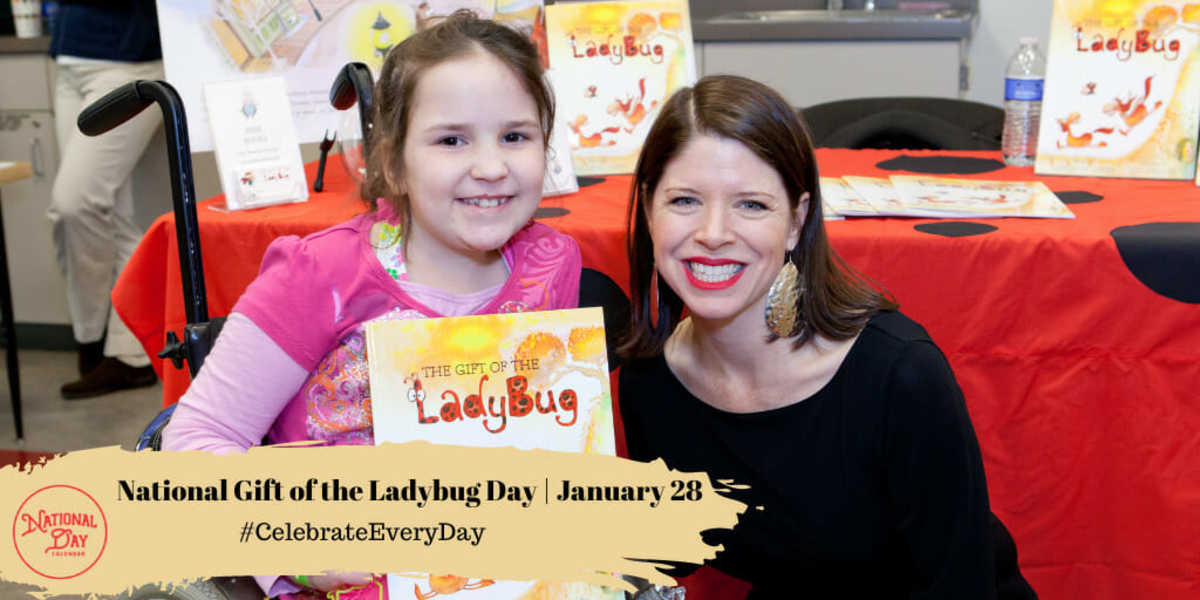 NATIONAL GIFT OF THE LADYBUG DAY
National Gift of the Ladybug Day on January 28th honors all children with critical illnesses. The day is also an opportunity to raise awareness of childhood illnesses and support the children and the families facing medical differences. Read more…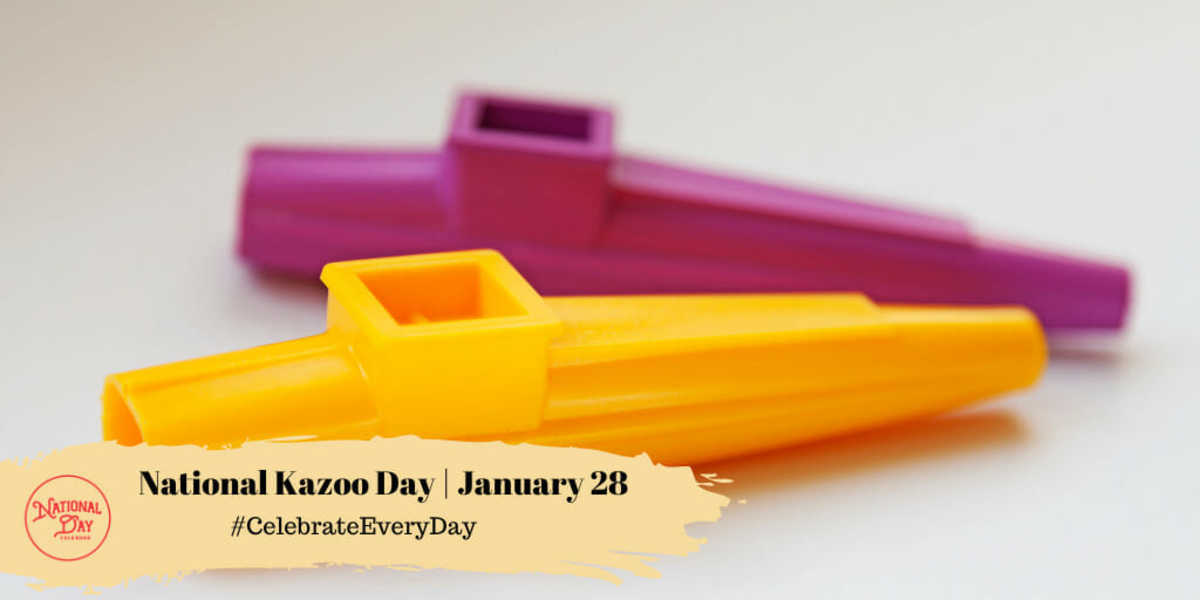 NATIONAL KAZOO DAY
National Kazoo Day on January 28th recognizes nearly 200 years of kazoo music in the United States. The day also encourages playing and learning about the kazoo. Read more…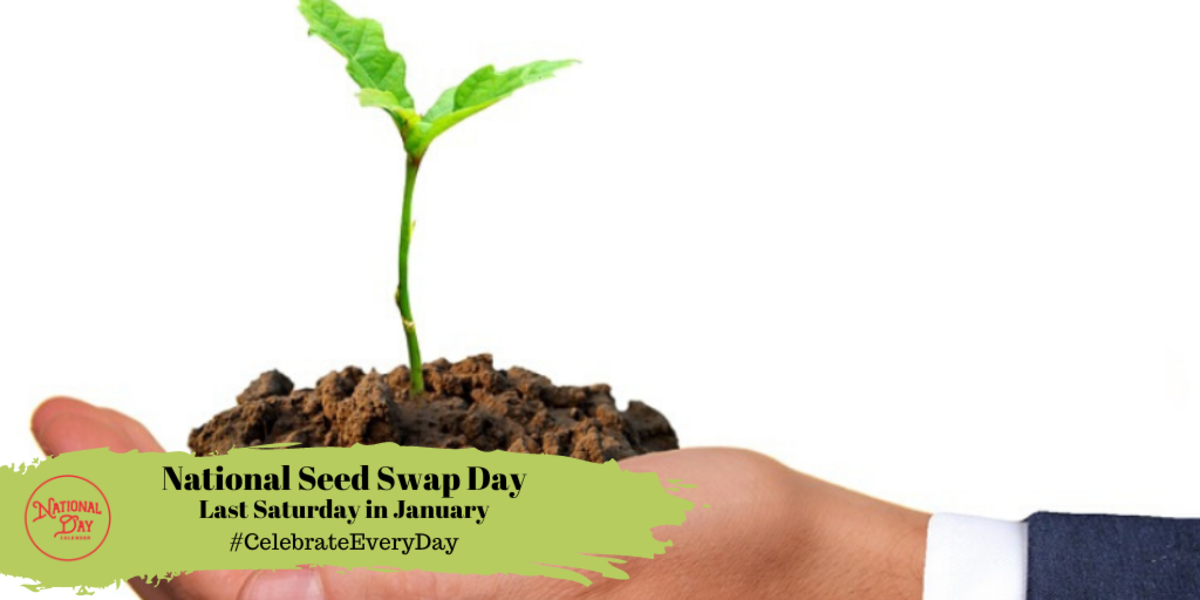 NATIONAL SEED SWAP DAY
National Seed Swap Day on the last Saturday in January serves as a reminder to gardeners that spring is on its way. It is also an ideal time for gardeners to gather and swap seeds in preparation for starting seeds indoors. Read more…
On Deck for January 29, 2023
National Days
NATIONAL CORN CHIP DAY
NATIONAL PUZZLE DAY
Recipe of the Day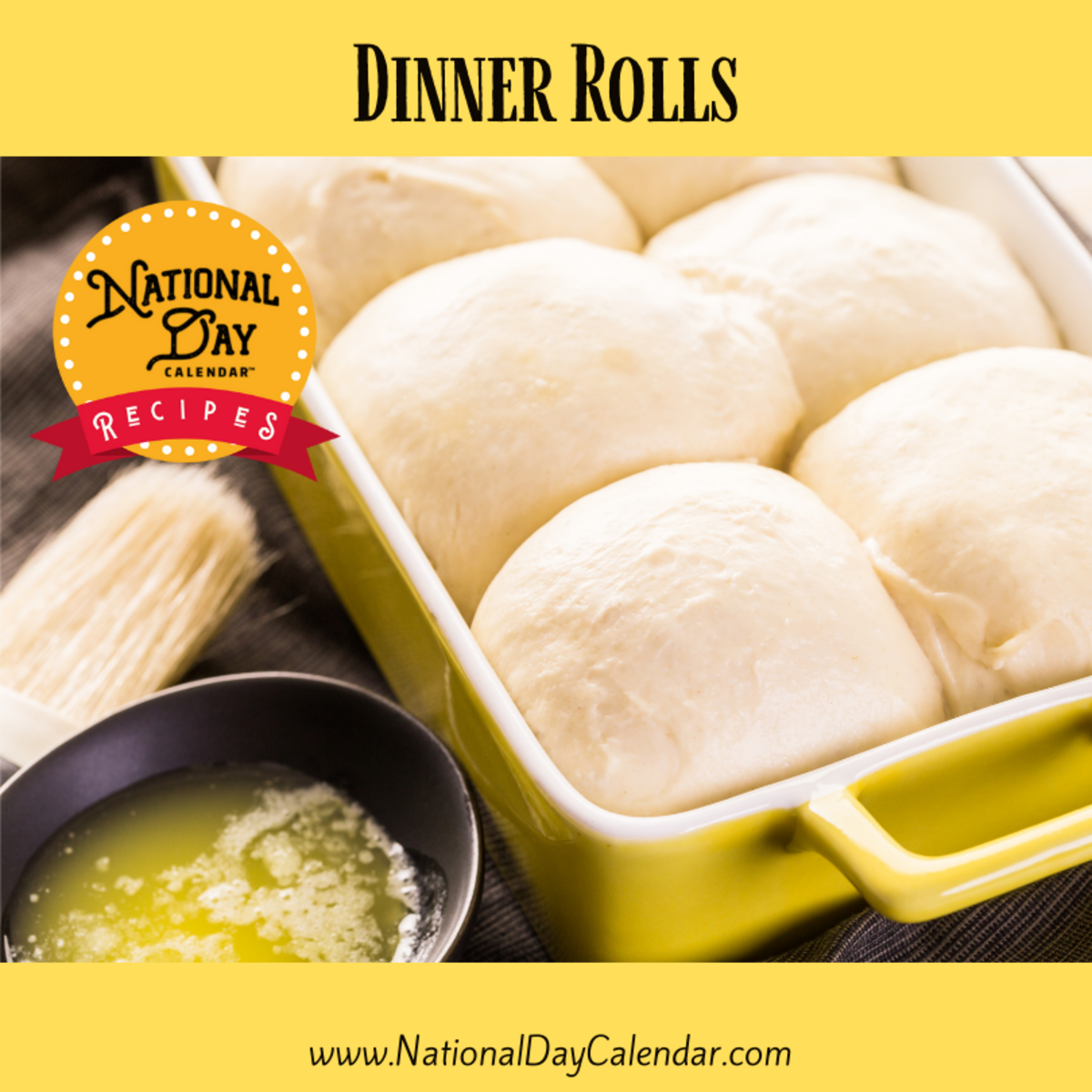 Name: Best Dinner Rolls
Prep: 2 hours 30 minutes
Cook: 20 minutes
Resting Time: 20 minutes
Total Prep: 3 hours 10 minutes
Servings: 4
Ingredients:
Tangzhong (starter)
3 tbsp water 43g
3 tbsp whole milk 43g
2 tbsp bread flour 14g
Dough
380 g bread flour 2 ¾ cups
50 g sugar 1/4 cup
1 tsp salt
1 tbsp dried yeast
113 g whole milk 1/2 cup
1 large egg
60 g butter melted and cooled (1/4 cup)
Instructions:
Mix all of the ingredients from the tangzhang into a small saucepan and heat gently. Whisk for about 3 minutes until there are no more lumps and the whisk leaves lines on the bottom of the pan. Let this cool.
Mix the rest of the ingredients together with the cooled tangzhang and knead until a smooth elastic dough is formed. If the dough is too sticky add a bit of flour until it is smooth.
Roll into a giant ball and place in a lightly floured bowl. Lightly dust the top with flour and cover with a tea towel or plastic wrap. Rest for about one hour.
After about an hour the dough should have expanded slightly but not doubled. Lightly press the air out and begin shaping into 8 smaller balls. Attach them together on a parchment-lined baking tray and lightly dust with flour. Cover with plastic wrap and let rise for 40-50 minutes.
Preheat the oven to 175°C/350°F. Lightly brush the dough with an egg wash (1 egg with a splash of cold water mixed in). Bake for about 23-35 minutes or until nicely golden on top and a thermometer reaches 87°C/190°F.
Transfer to a resting rack and let cool for ten minutes. These buns are amazing hot out of the oven with a little butter and crunchy sea salt. They also make an incredible egg sandwich the next day with a little fried egg.
Recipe Credit:
The Canuck Chef in the Netherlands submitted this recipe. Check out the website DevonCameron.com to find tips and recipes to use with these delicious dinner rolls.
January 28th Celebrated History
1868
The first female detective in the United States dies of pneumonia. Kate Warne served as a Pinkerton detective for 12 years. During her career, Warne proved integral to thwarting an 1861 assassination plot against President-elect Abraham Lincoln.
1873
U.S. Patent Office issues patent no. 135,245 to Louis Pasteur for an "Improvement in Brewing Beer and Ale."
1958
The Danish toy building block company, Lego, filed an application to patent the interlocking plastic toy building blocks. Originally invented and designed out of wood by the company's founder Ole Kirk Christiansen, the company produced its first plastic blocks in 1949.
1985
Singer-songwriters from across the United States including Lionel Richie, Bob Dylan, Bruce Springsteen, Cyndi Lauper, Michael Jackson, Tina Turner, Willie Nelson, Daryl Hall, John Oats, and Paul Simon came together as USA for Africa. They record the hit single We Are the World, raising over $63 million for Ethiopian famine relief.
1986
Seven NASA astronauts tragically die when the space shuttle Challenger breaks apart 73 seconds after launch. Crew members included Payload Gregory Jarvis, Judy Resnick, Christa McAuliffe, Dick Scobee, Ronald McNair, Michael Smith, and Ellison Onizuka.
January 28th Celebrated Birthdays
Auguste Piccard & Jean Piccard – 1884
The twin brothers attended the Swiss Federal Institute of Technology. Auguste studied physics, and Jean studied chemistry. Their mutual interests in ballooning led to several scientific achievements.
Jackson Pollock – 1912
The abstract expressionist painter achieved critical success during his lifetime. Some of his most iconic works include Mural (1943), She-Wolf (1943), and Convergence (1952).
Anna Gordy Gay – 1922
In 1959, the record executive formed A.N.N.A. Records in Detroit, Michigan, with her sisters Gwen Gordy and Roquel Billy Davis.
Vera Williams – 1928
The award-winning children's author was best known for her novel A Chair for My Mother.
Henry Morton Stanley – 1841
Popularly known as the explorer who found missing explorer Dr. David Livingstone who disappeared in Zanzibar, Africa. Upon reaching the weakened and ill doctor on Lake Tanganyika, Stanley said, "Dr. Livingstone, I presume?" Stanley was also a journalist, soldier, politician, and author.
Charles William Nash – 1864
Nash made enormous contributions to the automotive industry. He first served the industry at General Motors as Buick's VP and as GM's fifth president. In 1916, Nash established Nash Motors when he purchased Jeffery Motor Company.
About National Day Calendar
National Day Calendar is the original and authoritative source for fun, unusual and unique National Days! Since our humble beginnings on National Popcorn Day in 2013, we have been tracking the National Days, National Weeks, National Months, and International Days. We became the first calendar of its kind to curate the days all in one place and tell their stories, too! Here at National Day Calendar, we are on a mission to Celebrate Every Day with you! And by you, we mean families, businesses, educators, and strangers we meet on the street. There's more than one day for everyone.
At National Day Calendar, we discovered the National Days have a way of inspiring us. We're honored to tell the stories behind the days and provide you with informational ways to incorporate the National Days into your business, family, schools, and home!