(Last Updated On: January 26, 2023)
JANUARY 27, 2023 | NATIONAL CHOCOLATE CAKE DAY | NATIONAL FUN AT WORK DAY | HOLOCAUST REMEMBRANCE DAY | NATIONAL BIG WIG DAY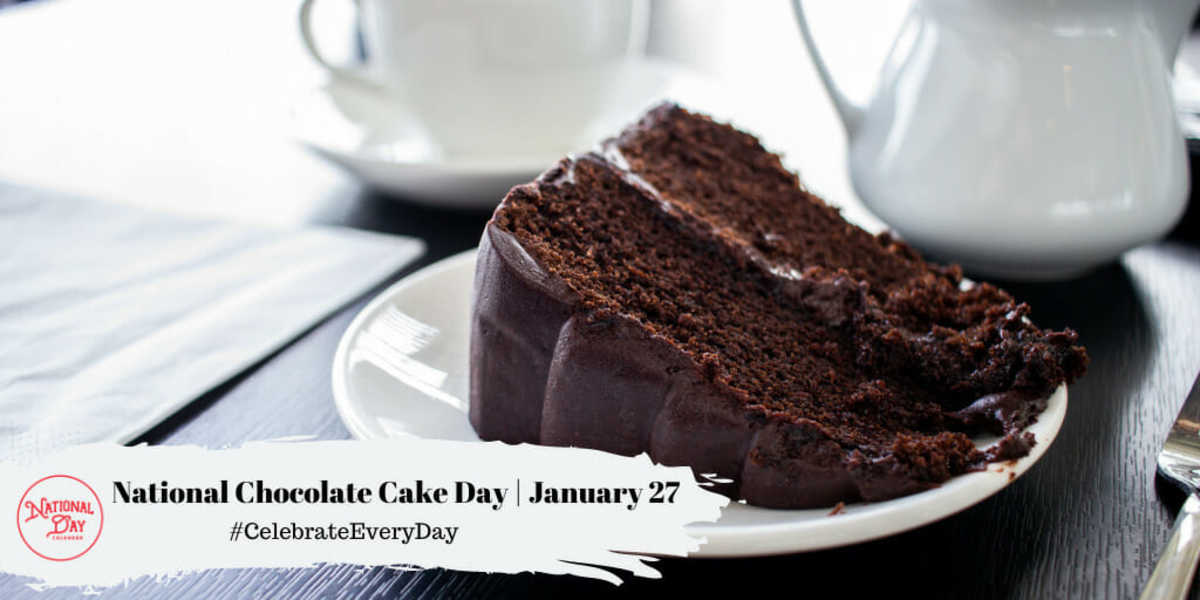 NATIONAL CHOCOLATE CAKE DAY
National Chocolate Cake Day celebrates the cake more people favor. And more often than not, we celebrate our special occasions like anniversaries, birthdays and weddings with cake. Why not enjoy chocolate cake on January 27th every year? Read more…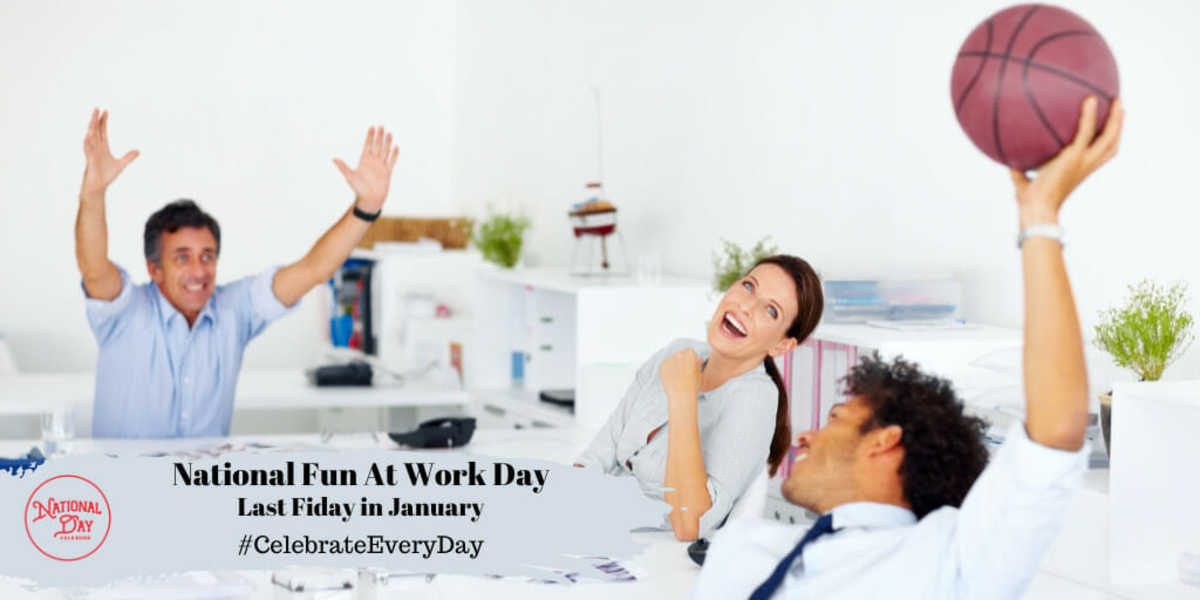 NATIONAL FUN AT WORK DAY
Fight the workday doldrums during National Fun At Work Day on the last Friday in January! National Day Calendar makes it so easy to do when everyone around the workplace has a birthday for one example. Just head over to Search here! and enter any date for the current week (January 28 for example) to discover National Days to celebrate at work. Read more…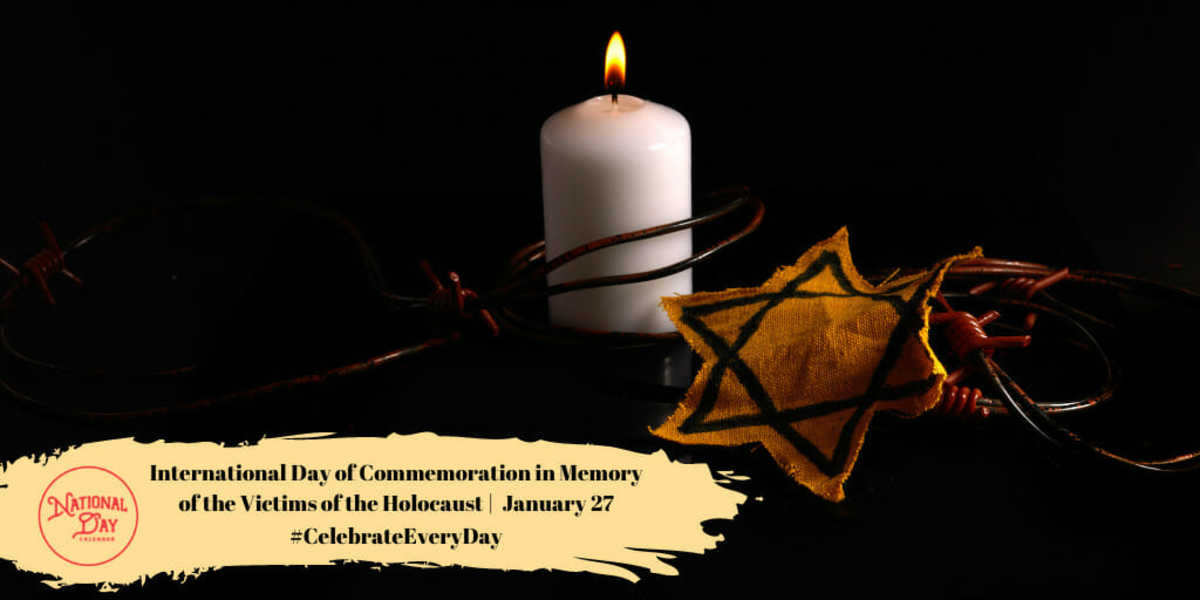 HOLOCAUST REMEMBRANCE DAY
International Day of Commemoration in Memory of the Victims of the Holocaust
Holocaust Remembrance Day – Each year on January 27th, the world remembers one of the most horrific events in modern history. This tragic event is known as the Holocaust. The holocaust occurred during WWII when Nazi Germany killed millions of innocent victims. The day is also known as Holocaust Remembrance Day. Read more…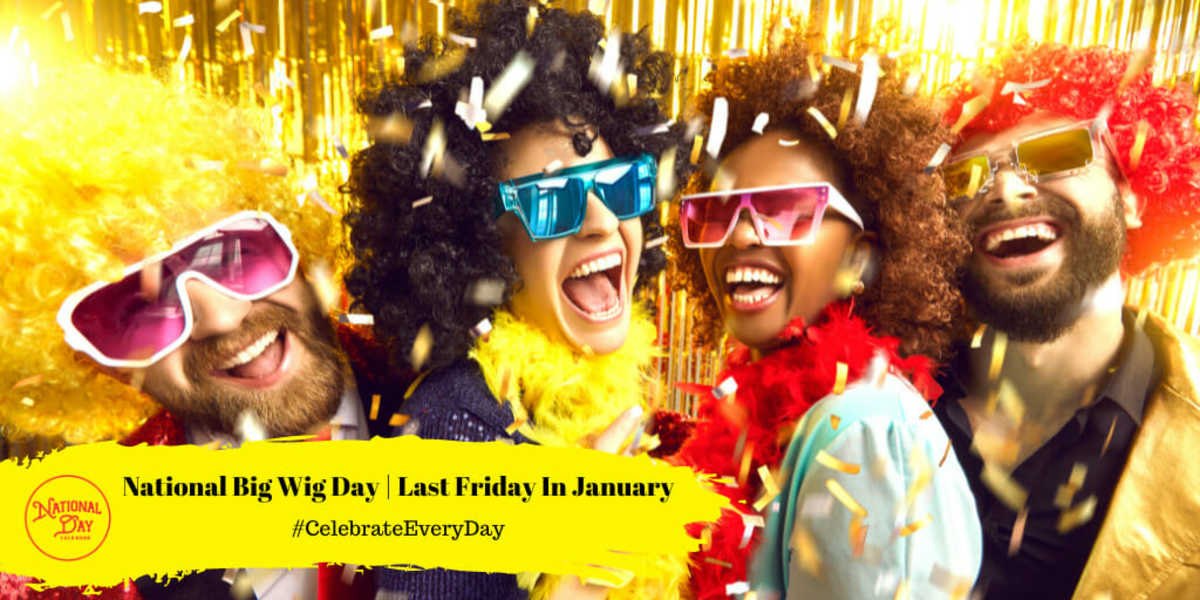 NATIONAL BIG WIG DAY
Putting the "fun" in fundraising while bringing awareness to a cause close to many hearts, National Big Wig Day™! on the last Friday in January, gives everyone an opportunity to play an important role, the role of the Big Wig. Read more…
On Deck for January 28, 2023
National Days
NATIONAL BLUEBERRY PANCAKE DAY
NATIONAL KAZOO DAY
NATIONAL GIFT OF THE LADYBUG DAY 
NATIONAL SEED SWAP DAY
DATA PRIVACY DAY
International Days
GLOBAL COMMUNITY ENGAGEMENT DAY
Recipe of the Day
Blueberry Pancake Recipe
Prep: 10 minutes
Cook: 10 minutes
Serves: 4 – 6
Dry ingredients:
2 cups flour
1/2 teaspoons baking powder
1 teaspoon salt
1 tablespoon sugar
3/4 cup blueberries
Wet ingredients:
3 tablespoons melted butter
1 jumbo egg or two small eggs
1 teaspoon vinegar – cuts the sweetness from sugar.
1 3/4 cups milk
Instructions:
Mix together in a large mixing bowl the dry ingredients – excluding the blueberries.
Mix in the egg, vinegar, melted butter, and milk. let stand as you heat a skillet with a coating of vegetable oil.
Add in the blueberries and gently mix using a spoon.
Pour the favored amount of batter mix onto the heated skillet. Cook until bubbles appear, flip and finish cooking pancake – 1 or 2 minutes.
Serve with melted butter and warm maple syrup.
Enjoy!
January 27th Celebrated History
1880
The U.S. Patent Office issues patent no. 23,989 to Thomas Edison for incandescent lighting.
1925
After two children died of diphtheria in the ice-bound Alaska Territory, a dog sled team composed of 20 mushers and 150 dogs came together to bring the antitoxin from Nenana, Alaska to Nome. They relayed the vials across 674 miles of frigid temperatures in 5 1/2 days meeting up on the Iditarod Trail to relieve fellow mushers in their mission.
1950
A new antibiotic is announced. As reported in the magazine Science, Charles Pfizer & Co. discovered and produced the antibiotic Terramycin after researching thousands of soil samples. It is discovered in Indiana.
January 27th Celebrated Birthdays
Wolfgang Amadeus Mozart – 1756
Considered one of the greatest classical composers in history, Mozart was also one of the most prolific. His music influenced artists across genres.
Charles Dodgson – 1832
You know him by the name Lewis Carroll and for his works of fiction Alice's Adventures in Wonderland and Through the Looking-glass. Both books created unforgettable characters such as The Mad Hatter, Cheshire Cat, White Rabbit, Queen of Hearts, and Caterpillar.
Samuel Gompers – 1850
In 1886, Gompers founded the American Federation of Labor. He served as its president on multiple occasions, including the last three decades of his life.
Georgia Neese Clark – 1898
In 1949, President Harry S. Truman nominated Georgia Neese Clark Gray to the United States Treasury. She was the first woman to hold the position.
Hyman G Rickover – 1900
During his 63-year naval career, Rickover was instrumental in developing nuclear propulsion and is considered the "Father of the Nuclear Navy."
About National Day Calendar
National Day Calendar is the original and authoritative source for fun, unusual and unique National Days! Since our humble beginnings on National Popcorn Day in 2013, we have been tracking the National Days, National Weeks, National Months, and International Days. We became the first calendar of its kind to curate the days all in one place and tell their stories, too! Here at National Day Calendar, we are on a mission to Celebrate Every Day with you! And by you, we mean families, businesses, educators, and strangers we meet on the street. There's more than one day for everyone.
At National Day Calendar, we discovered the National Days have a way of inspiring us. We're honored to tell the stories behind the days and provide you with informational ways to incorporate the National Days into your business, family, schools, and home!