(Last Updated On: January 19, 2023)
JANUARY 22, 2023 | CELEBRATION OF LIFE DAY | NATIONAL SANCTITY OF HUMAN LIFE DAY | NATIONAL POLKA DOT DAY | NATIONAL BLONDE BROWNIE DAY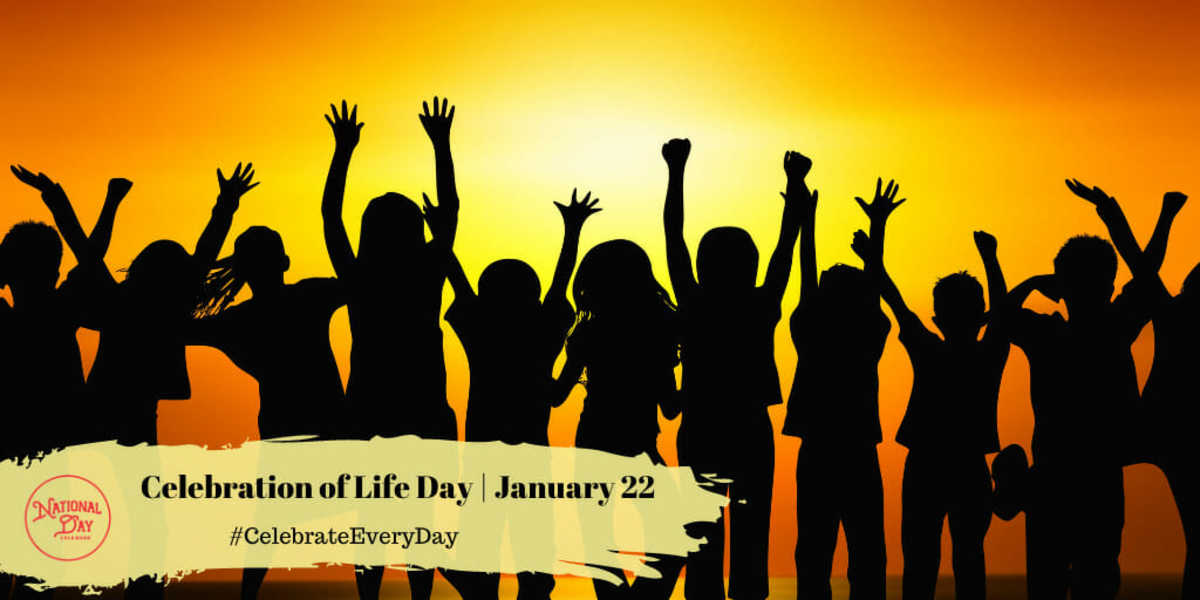 CELEBRATION OF LIFE DAY
Celebration of Life Day on January 22nd honors the children and grandchildren who bring joy to our lives. The day is a reminder that each child and each life is to be held as a precious gift with the highest respect and dignity.  Read more…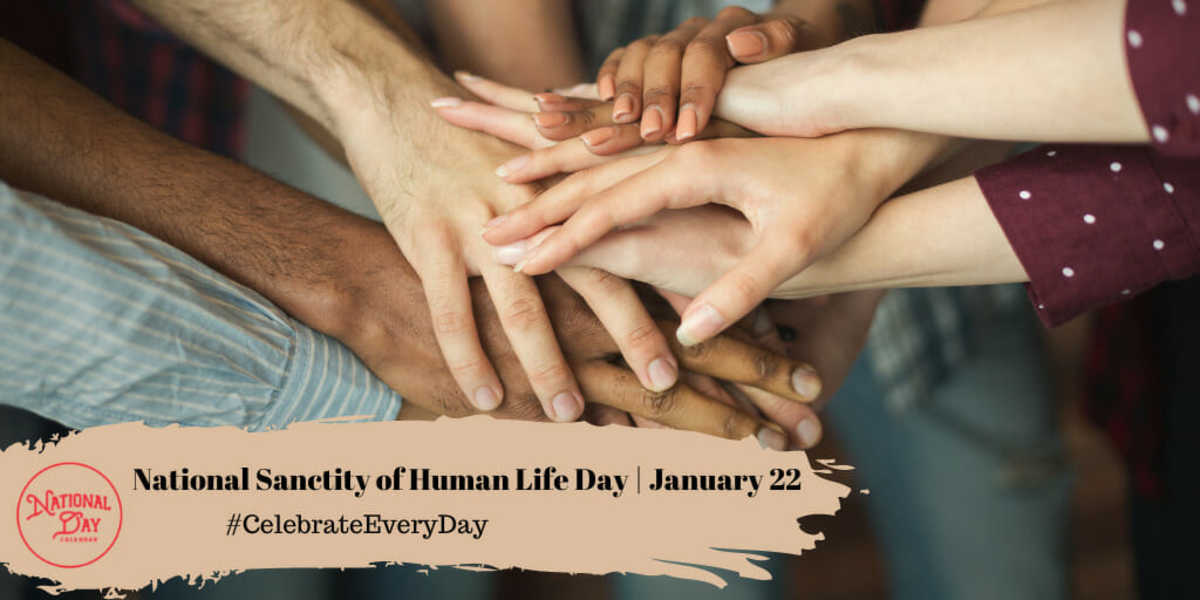 NATIONAL SANCTITY OF HUMAN LIFE DAY
On January 22nd each year, National Sanctity of Human Life Day recognizes the value of every human life. The day celebrates human life from the moment of conception and is set on the anniversary of the 1973 Roe v. Wade U.S. Supreme Court Decision. Read more…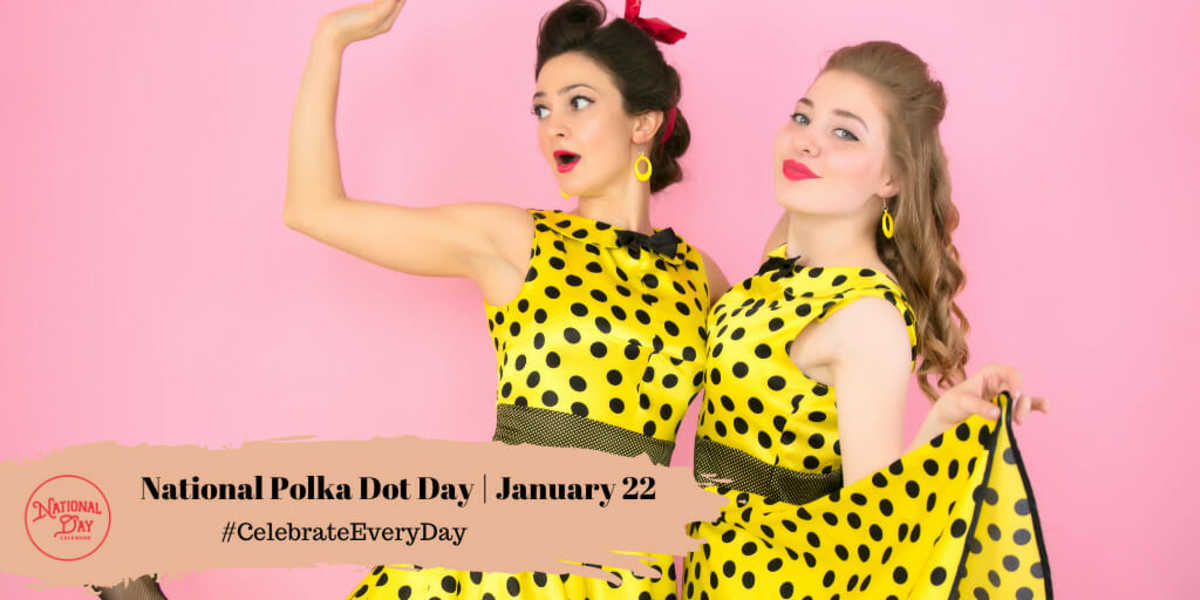 NATIONAL POLKA DOT DAY
Display your fashion sense on January 22nd and celebrate National Polka Dot Day! The day also honors one of animation's most popular characters and fashion diva, Minnie Mouse! Read more…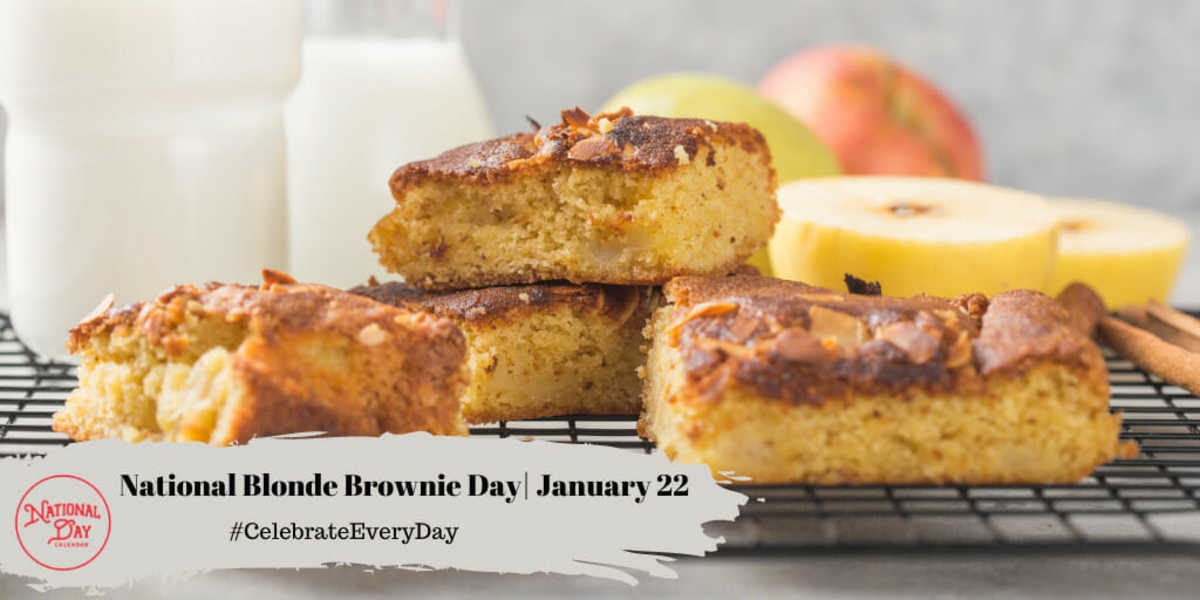 NATIONAL BLONDE BROWNIE DAY
National Blonde Brownie Day on January 22nd recognizes a treat often referred to as blondies. Read more…
On Deck for January 23, 2023
National Days
NATIONAL PIE DAY
NATIONAL HANDWRITING DAY
Recipe of the Day
Blueberry Pie 
Prep: 15 minutes
Cook:
Total Prep: 15 minutes
Servings: 8
Ingredients:
3/4 cup sugar
3 tablespoons cornstarch
1/8 teaspoon salt
1/4 cup cold water
5 cups fresh blueberries, divided
1 tablespoon butter
1 tablespoon lemon juice
1 refrigerated pie crust (9 inches), baked
Instructions:
Combine sugar, cornstarch, salt, and water in a saucepan over medium heat until smooth. Add 3 cups of blueberries and bring to a boil. Cook for 2 minutes until thick and bubbly stirring frequently.
Remove from the heat and add butter. Stir until butter is melted. Add lemon juice and remaining blueberries. Let cool, then pour into prepared pie crust.
Recommended Side Dishes:
Old Fashioned Vanilla Ice Cream
January 22nd Celebrated History
1946
President Harry S. Truman signs a directive creating the Central Intelligence Group, the predecessor to the Central Intelligence Agency.
1968
The sketch comedy television show, Rowan and Martin's Laugh-In, premiers on NBC. Comedians Dan Rowan and Dick Martin hosted the show for five years.
1984
During a Super Bowl XVIII commercial, the Apple Macintosh computer is introduced. It is the first home computer to utilize a mouse and graphical user interface.
1992
Aboard the space shuttle Discovery, the first Canadian woman and first neurologist launched into space. Dr. Roberta Bondar began her training in 1984 with the Canadian Space Agency.
1997
The United States Senate confirmed Madeleine Albright as the first female United States Secretary of State. President Bill Clinton appointed her to the Cabinet position, and she served until January 20, 2001.
January 22nd Celebrated Birthdays
Justina Laurena Carter Ford – 1871
Shortly after earning her medical degree from Hering Medical School in Chicago, Ford became the first African American woman to obtain a medical license in Colorado. However, since all the hospitals in Denver denied her privileges, she opened her own practice.
Willa Brown – 1906
In 1938, Brown became the first African American woman to earn a pilot license in the United States – 17 years after Bessie Coleman earned hers in France. A year later, Brown obtained her commercial license.
Sam Cooke – 1935
The gospel singer earned the title "father of soul" in the 1950s. Some of his most popular songs include "Twistin' the Night Away," "You Send Me," and "Chain Gang."
Beryl Swain – 1936
In 1907, the International Auto-Cycle Tourist Trophy race commenced. At the time it was a 15-mile race on the Isle of Man – an island between Ireland and England. Today, it is considered the world's most dangerous motorcycle race at 38 miles and is known as the Isle of Man Tourist Trophy race. In 1962, Beryl Swain became the first woman to compete in the race. She completed the race 22nd out of 25 racers.
About National Day Calendar
National Day Calendar is the original and authoritative source for fun, unusual and unique National Days! Since our humble beginnings on National Popcorn Day in 2013, we have been tracking the National Days, National Weeks, National Months, and International Days. We became the first calendar of its kind to curate the days all in one place and tell their stories, too! Here at National Day Calendar, we are on a mission to Celebrate Every Day with you! And by you, we mean families, businesses, educators, and strangers we meet on the street. There's more than one day for everyone.
At National Day Calendar, we discovered the National Days have a way of inspiring us. We're honored to tell the stories behind the days and provide you with informational ways to incorporate the National Days into your business, family, schools, and home!