(Last Updated On: January 17, 2023)
January 18, 2023 | NATIONAL WINNIE THE POOH DAY | NATIONAL THESAURUS DAY | NATIONAL PEKING DUCK DAY | NATIONAL MICHIGAN DAY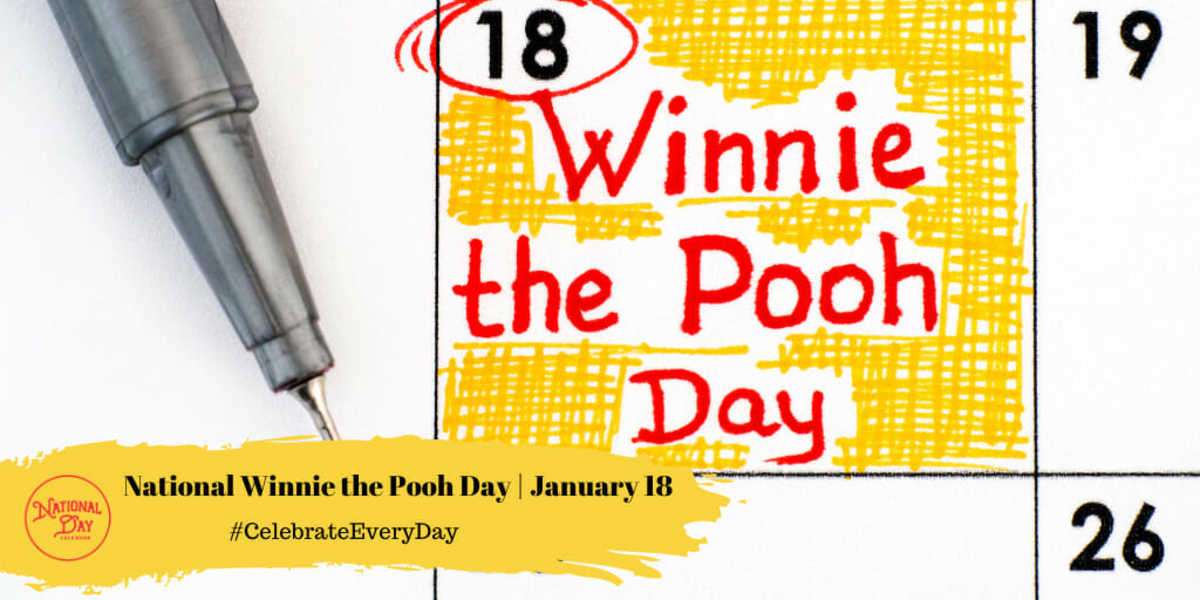 NATIONAL WINNIE THE POOH DAY
National Winnie the Pooh Day on January 18th commemorates author A.A. Milne's birthday in 1882. He brought the adorable, honey-loving bear to life in his stories, which also featured his son, Christopher Robin. Read more…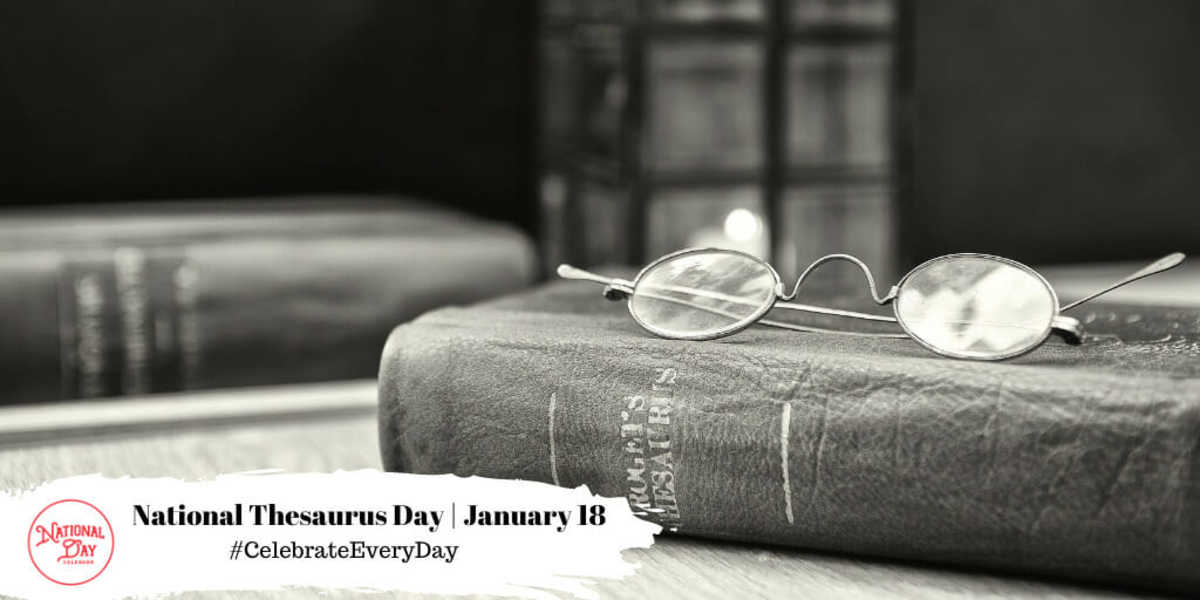 NATIONAL THESAURUS DAY
National Thesaurus Day, on January 18th, honors Peter Mark Roget, the author of Roget's Thesaurus, who was born on this day in 1779. Read more…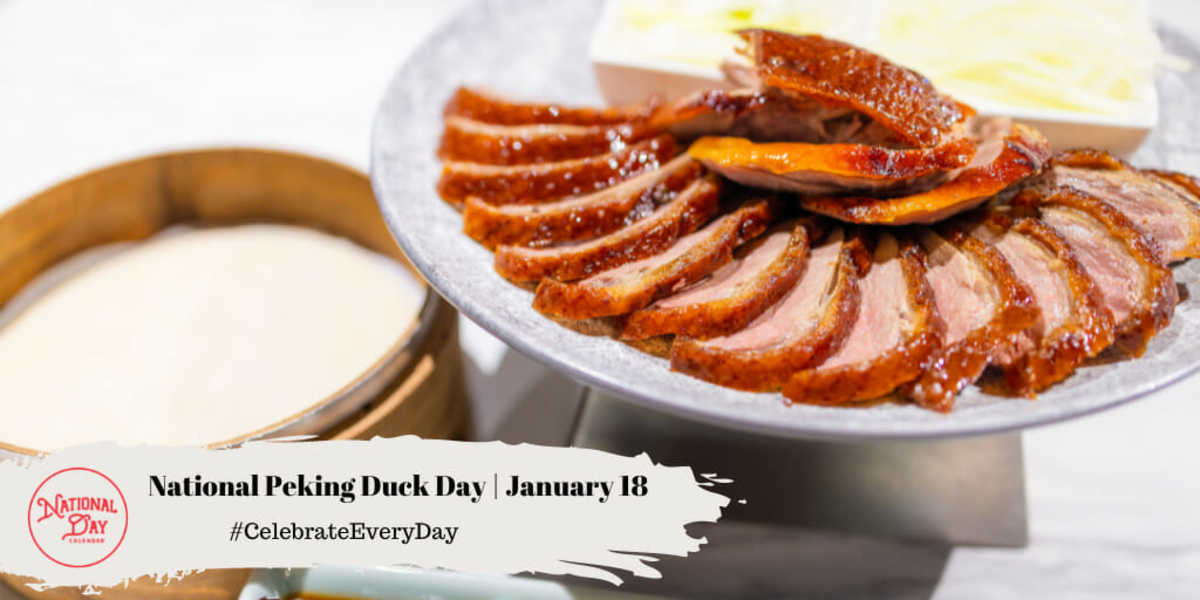 NATIONAL PEKING DUCK DAY
National Peking Duck Day, on January 18th, recognizes the national dish of China. Read more…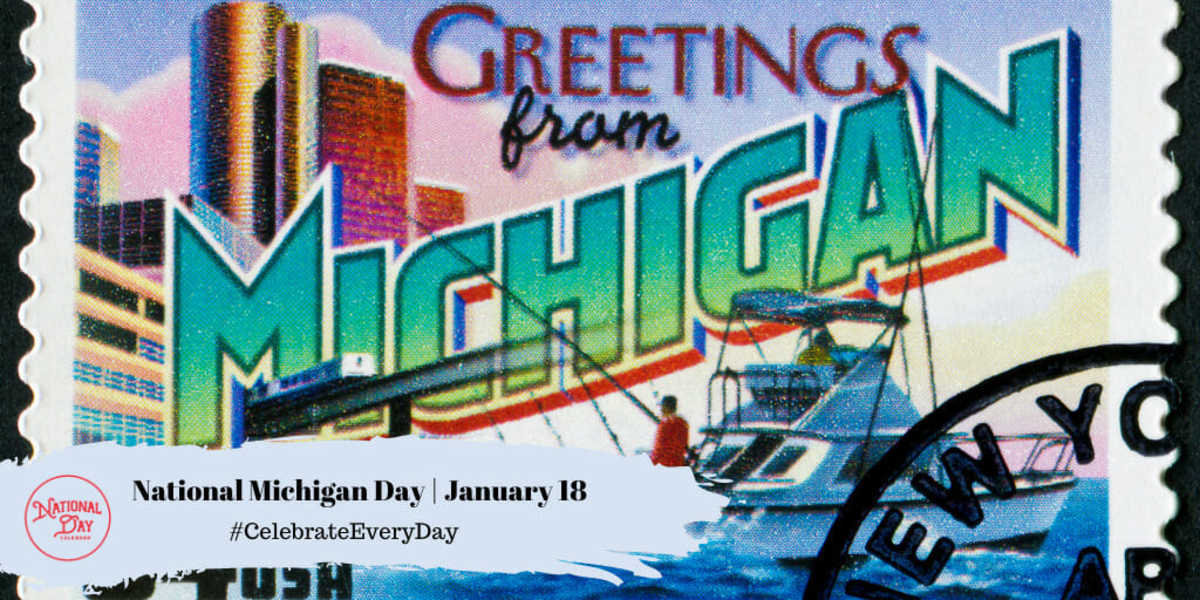 NATIONAL MICHIGAN DAY
On January 18, National Michigan Day recognizes the Great Lake State. Read more…
On Deck for January 19, 2023
National Days
NATIONAL POPCORN DAY
WORLD QUARK DAY 
GET TO KNOW YOUR CUSTOMERS DAY
Recipe of the Day
Asian Honey Tea Grilled Shrimp
Prep: 15 minutes
Chill: 30 minutes
Cook: 4 to 6 minutes
Total Time: 50 minutes
Servings: 4 – 6 servings
Ingredients:
1 1/2 lb. medium shrimp, peeled and deveined salt
2 green onions, thinly sliced
1 cup strong-brewed orange spice tea, cooled
1/4 cup honey
1/4 cup rice vinegar
1/4 cup soy sauce
1 tablespoon fresh ginger, grated
1/2 teaspoon freshly ground black pepper
Instructions:
Make a marinade by combining the tea, honey, vinegar, soy sauce, ginger, and pepper in a plastic bag. Remove 1/2 cup of the marinade and set aside. Add the shrimp to the plastic bag, coating each piece. Seal the bag and chill for 30 minutes or up to a maximum of 12 hours in the refrigerator.
Remove shrimp from the bag and discard the marinade. Divide the shrimp between 8 skewers. Grill over medium heat for 4 to 6 minutes or until the shrimp turn pink and are just firm to the touch. Turn once during grilling.
Season the shrimp with salt to taste.
Prepare reserve marinade to use as a dipping sauce. Place in a small saucepan and bring to a boil over medium-high heat. Boil for 3-5 minutes until the sauce reduces slightly. Add green onions.
January 18th Celebrated History
1803
Thomas Jefferson asks Congress to appropriate funds that would support the Corps of Discovery. At the time, Jefferson made the request secretly. Led by Captain Meriwether Lewis and Lieutenant William Clark, the expedition departed on May 14, 1804.
1911
The first landing of an aircraft on the deck of a ship took place in San Francisco Harbor. Pilot Lt. Eugene B. Ely successfully landed his Curtiss pusher biplane safely on a 119-ft landing platform placed on the deck of the U.S.S. Pennsylvania.
1983
The International Olympic Committee restores Jim Thorpe's gold medals after more than seventy years. In 1912, the phenomenal athlete won gold in the decathlon and pentathlon events at the Stockholm Olympics in Sweden. Six months later, the Olympic Committee stripped him of his medals because he had been paid to play baseball in 1909 and 1910. However, an Olympic rule in effect in 1912 required the committee to contest the athlete's amateur status within 30 days.
January 18th Celebrated Birthdays
Peter Roget – 1779
The retired physician pursued his love of words and completed Roget's Thesaurus of English Words and Phrases.
Daniel Hale Williams – 1856
A physician of many firsts, Dr. Williams is credited with the first successful heart surgery on July 10, 1893.
A.A. Milne – 1882
The children's author is best known for creating the Hundred Acre Woods and the characters who live there, including Winnie the Pooh.
Cary Grant – 1904
One of the classic Hollywood legends, Grant shined in comedy and action roles. He saw both critical and commercial success throughout his career and yet, Grant never won an Academy Award for any of them, though he was nominated twice.
Shelby Hearon – 1931
The American novelist published her first story Armadillo in the Grass in 1968. She earned the American Academy of Arts and Letters Literature Award for her novel Owning Jolene.
Curt Flood – 1938
The centerfielder played professional baseball for 15 seasons in major league baseball. During his career, Flood played for the Cincinnati Redlegs, St. Louis Cardinals, and Washington Senators. The three-time All-Star also earned seven Gold Gloves and ended his career with a .293 batting average.
About National Day Calendar
National Day Calendar is the original and authoritative source for fun, unusual and unique National Days! Since our humble beginnings on National Popcorn Day in 2013, we have been tracking the National Days, National Weeks, National Months, and International Days. We became the first calendar of its kind to curate the days all in one place and tell their stories, too! Here at National Day Calendar, we are on a mission to Celebrate Every Day with you! And by you, we mean families, businesses, educators, and strangers we meet on the street. There's more than one day for everyone.
At National Day Calendar, we discovered the National Days have a way of inspiring us. We're honored to tell the stories behind the days and provide you with informational ways to incorporate the National Days into your business, family, schools, and home!