(Last Updated On: January 12, 2023)
JANUARY 16, 2023 | MARTIN LUTHER KING JR DAY | NATIONAL NOTHING DAY | NATIONAL RELIGIOUS FREEDOM DAY | NATIONAL WITHOUT A SCALPEL DAY | NATIONAL FIG NEWTON DAY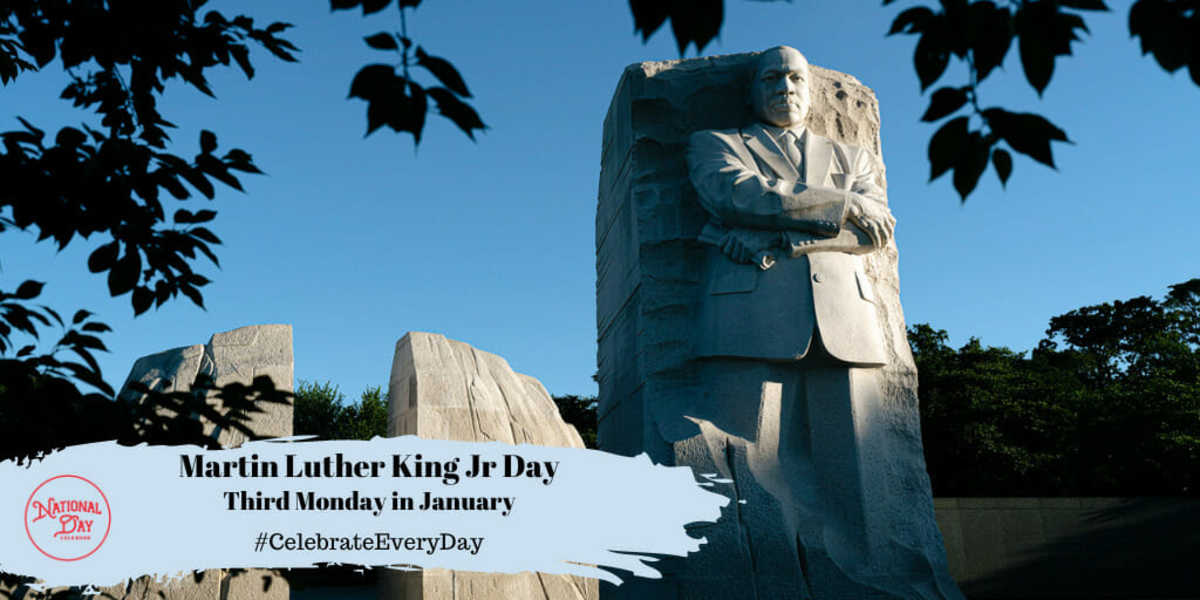 MARTIN LUTHER KING JR DAY
On the third Monday in January, Martin Luther King Jr Day honors the American clergyman, activist, Civil Rights Movement leader. Dr. Martin Luther King Jr.(January 15, 1929 – April 4, 1968) is best known for his role in advancing civil rights using nonviolent civil disobedience. King has become a national icon in the history of American progressivism. Read more…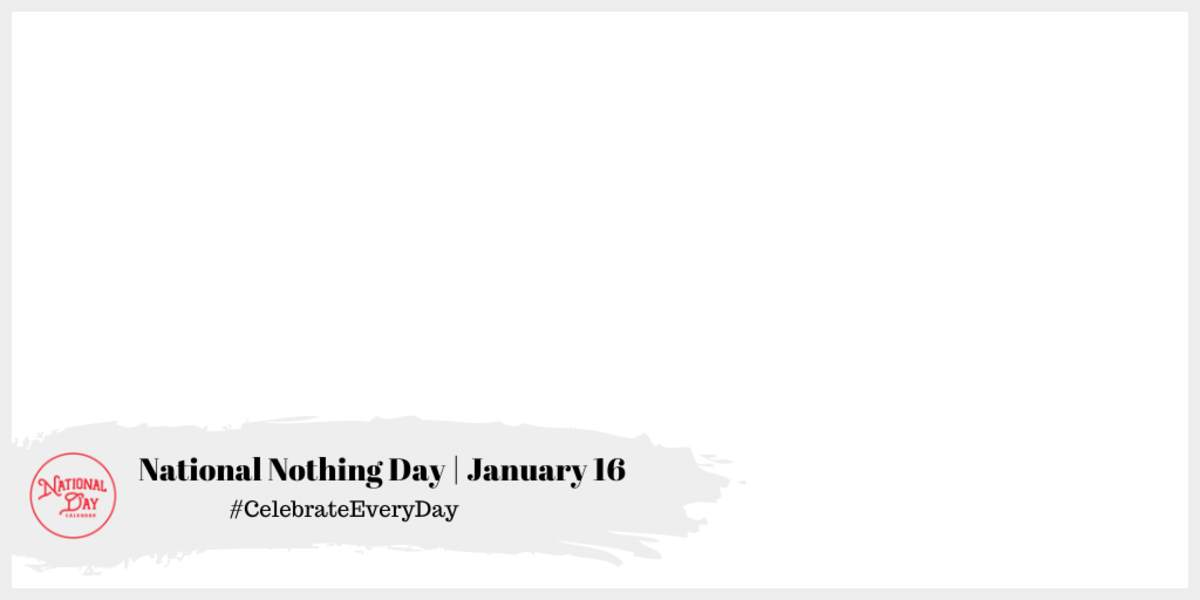 NATIONAL NOTHING DAY
Each year on January 16th, people across the nation recognize National Nothing Day. Read more…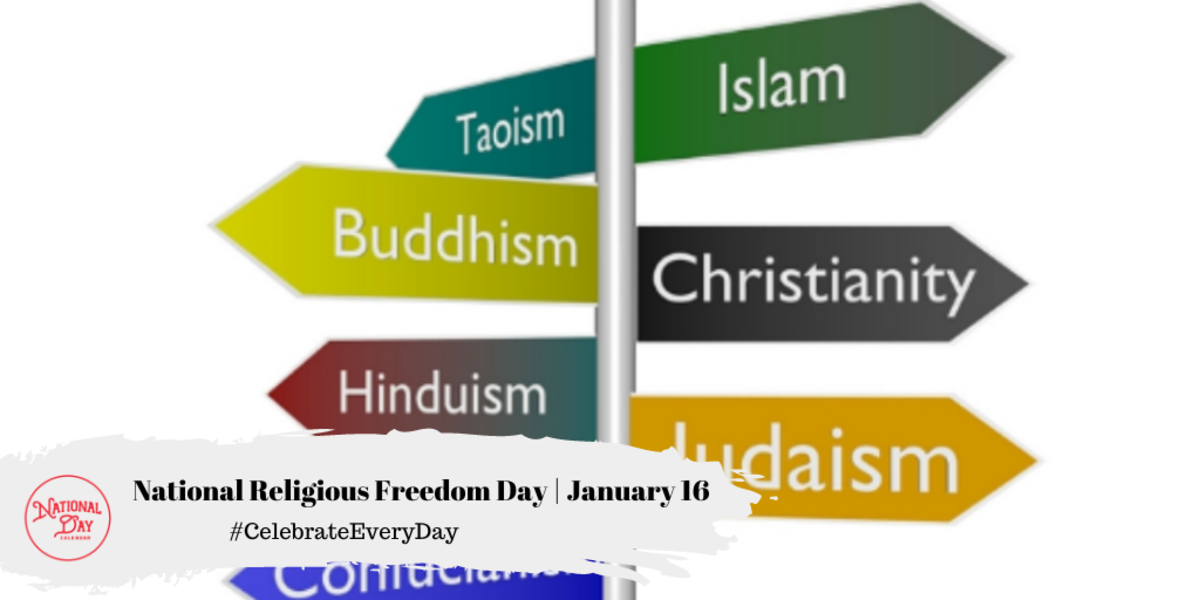 NATIONAL RELIGIOUS FREEDOM DAY
Each year, National Religious Freedom Day commemorates the day the Virginia Statute for Religious Freedom was signed on January 16, 1786. Each year, by Presidential Proclamation, January 16th is declared Religious Freedom Day. Read more…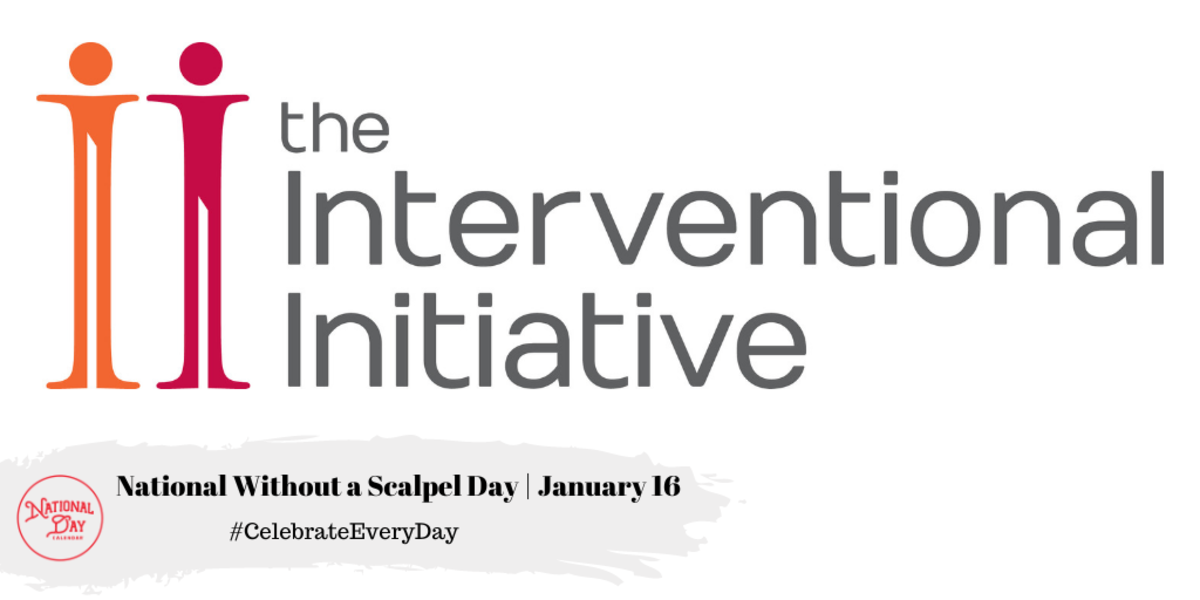 NATIONAL WITHOUT A SCALPEL DAY
Each year on National Without a Scalpel Day January 16th recognizes the opportunities to treat disease without a scalpel. On this day in 1964, pioneering physician Charles Dotter performed the first angioplasty. The ground-breaking procedure to open a blocked blood vessel took place in Portland, Oregon. Not only did the angioplasty allow the patient to avoid leg amputation surgery, but she left the hospital days later with only a Band-Aid. Read more…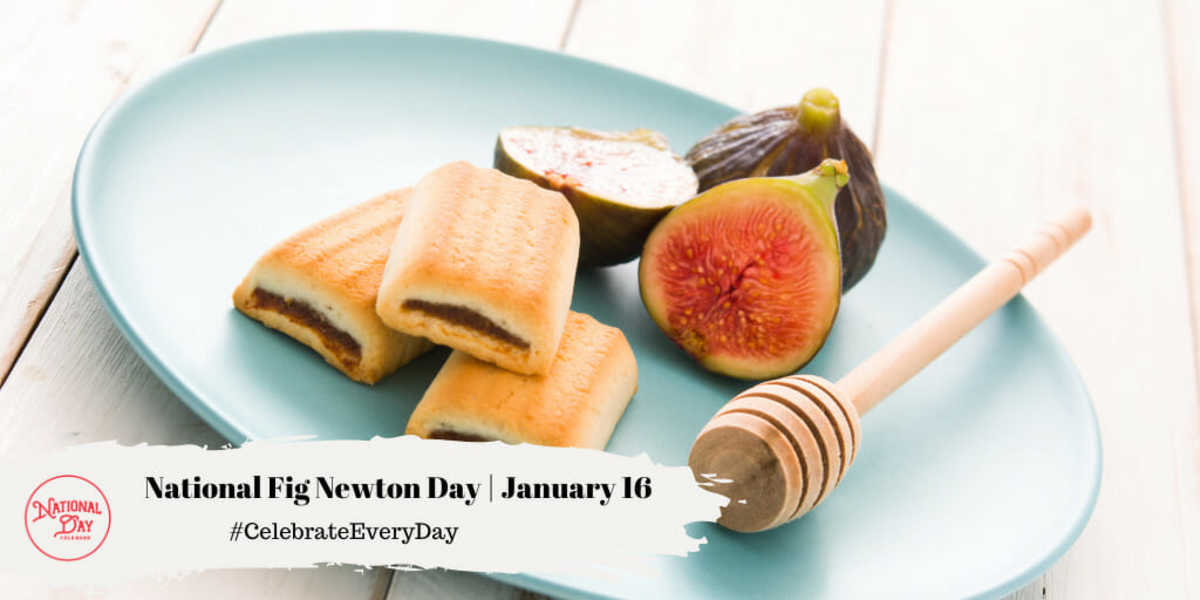 NATIONAL FIG NEWTON DAY
National Fig Newton Day on January 16th annually recognizes a tasty pastry enjoyed across the country. Read more…
On Deck for January 17, 2023
National Days
NATIONAL CLASSY DAY
NATIONAL BOOTLEGGER'S DAY
NATIONAL HOT BUTTERED RUM DAY
International Days
INTERNATIONAL MENTORING DAY
Recipe of the Day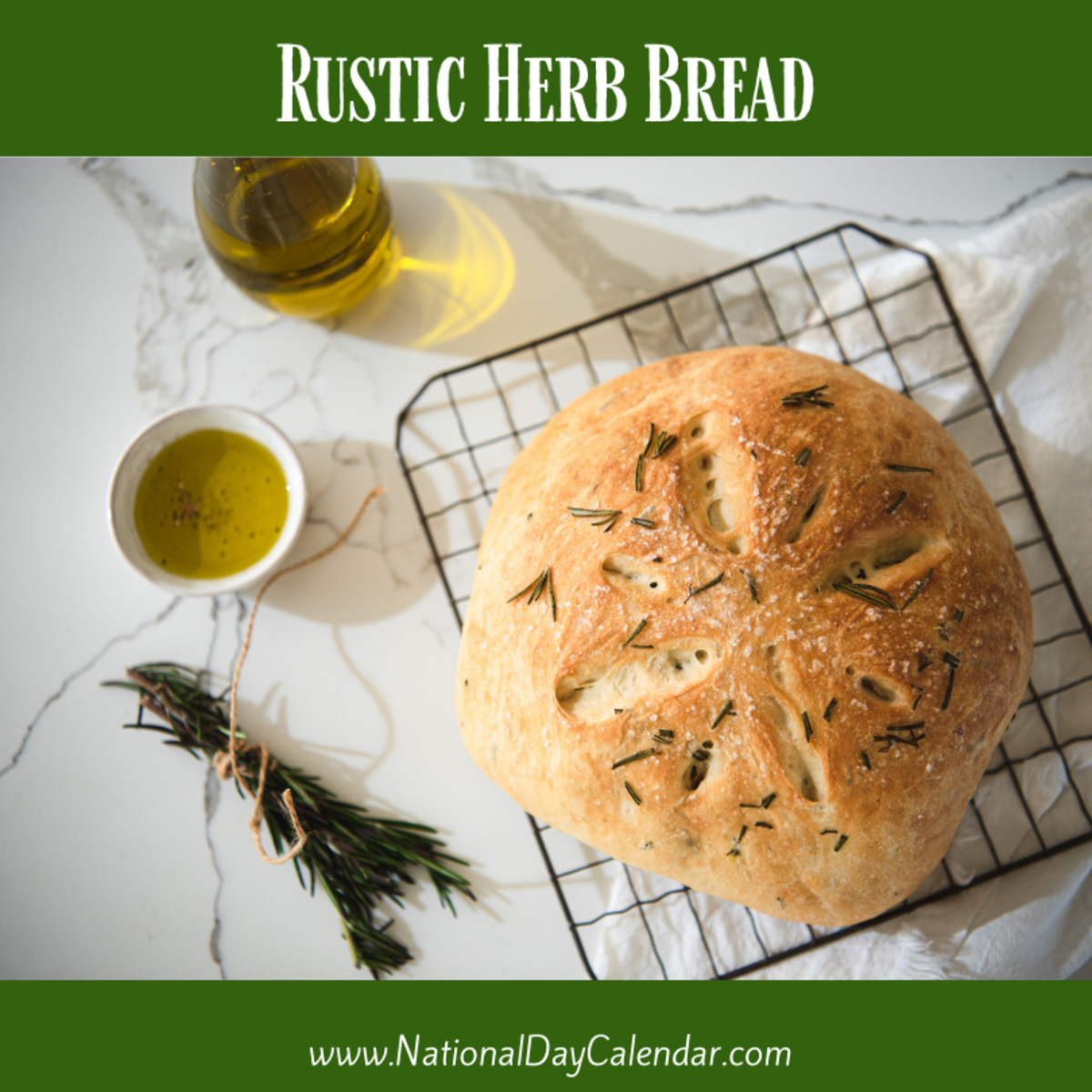 Rustic Herb Bread
Prep: 15 minutes
Rise: 1-2 hours
Cook: 50 minutes
Total Prep: 3 hours 10 minutes
Servings: 1 loaf
Ingredients:
3 to 3 1/2 cups all-purpose flour
1/2 tablespoons sugar
1/2 tablespoon salt
1 tablespoons shortening
1 package regular or quick active dry yeast
1 cup very warm water (120 to 130 F)
1 tablespoon dried rosemary
1/4 tablespoon freshly ground pepper
1/2 teaspoon dried oregano
1 head roasted garlic
1 tablespoon olive oil
1 sprig of fresh rosemary
Instructions:
Stir 1 1/2 cups of flour, sugar, salt, shortening, and yeast into a large bowl. Add warm water. Set electric mixer to low speed and beat for 1 minute. Scrape sides while mixing. Stir in remaining flour 1/2 cup at a time until dough is tacky but not sticky.
Add rosemary, pepper, and oregano.
Turn dough onto a lightly floured surface and knead for 5 minutes or until dough is tacky but manageable. Add garlic and knead for an additional 5 minutes and the dough is smooth. Oil a large bowl, and place dough in the bowl. Turn it once to coat all sides with the oil. Cover bowl with a towel or plastic wrap and place in a warm place. Allow dough to double in size – 40-60 minutes.
Prepare a baking sheet with parchment paper. Punch down the dough and shape it into a round loaf. Place on baking sheet. Cut an X with a sharp knife. Cover with a large bowl and place in a warm place. Allow dough to rise until double in size – about 1 hour.
Brush with melted butter. Cover and let rise in a warm place for 35-50 minutes or until it has doubled in size.
Brush with olive oil and place sprigs of rosemary on the dough.
Heat over to 425°F. Place loaf on the lowest rack. Bake 25 to 30 minutes. The bread is done when it is golden brown and sounds hollow when it is tapped.
January 16th Celebrated History
1883
President Chester Arthur signed the Pendleton Civil Service Reform Act, creating the U.S. civil service system. The act established a merit basis for federal jobs and promotions and made it illegal to fire or demote government employees for political reasons.
1919
The states ratify the 18th Amendment to the United States Constitution. A year later, the amendment goes into effect on January 17th. It prohibited "manufacture, sale, or transportation of intoxicating liquors…" In between, Congress passed the Volstead Act providing the means to enforce the 18th Amendment. The "noble experiment" ended on December 5, 1933, when the states ratified the 21st Amendment, repealing Prohibition.
1968
On October 15, 1967, President Lyndon B. Johnson signed into law the Department of Transportation. A few months later, on January 16, 1968, Johnson appointed the first Secretary of Transportation, Alan Boyd.
1969
The Soviet Soyuz 4 and Soyuz 5 completed the first docking mission while in orbit above the Earth. Each spacecraft were crewed by two cosmonauts, and while docked, they performed a spacewalk and switched spacecraft for the return flight home.
January 16th Celebrated Birthdays
Sarah Rosetta Wakeman – 1843
During the American Civil War, Sarah Wakeman disguised herself as a man to earn more money. Using either the name Lyons or Edwin Wakeman to find work, she eventually enlisted in the Union Army under the name Lyons. She served until 1864 when she died of dysentery. Only Wakeman's letters home revealed her true identity.
André Michelin – 1853
The French industrialist and his brother Édouard Michelin transformed their grandfather's business in 1888, renaming it Michelin and Company. A year later, their detachable-pneumatic tires would revolutionize transportation.
Ethel Merman – 1909
The comedic actress and singer rose to stardom on the Broadway stage in shows like Hello, Dolly, Girl Crazy, and Gypsy. Her talent translated to the silver screen, earning her a Golden Globe for 1954's Call Me Madam.
Dian Fossey – 1932
It only took one experience with mountain gorillas to convince the American zoologist to return and establish the Karisoke Research Centre. From then on, Fossey dedicated and gave her life to studying gorillas and developing conservation efforts. Her efforts drew unwanted attention from smugglers and poachers in Rwanda. On December 26, 1985, Fossey was murdered in her bed, and the crime has never been solved.
Ronnie Milsap – 1944
One of country music's most popular performers rose to the top of the charts during the 1970s. Some of the Grammy-winning singer and pianist's best-known songs include "Stranger in My House," "Any Day Now," and "She Keeps the Home Fires Burning."
Debbie Allen – 1950
The talented performer's long career of successful television shows includes Fame and Grey's Anatomy. She also appeared in one episode of The Cosby Show with her real-life sister Phylicia Rashad.
About National Day Calendar
National Day Calendar is the original and authoritative source for fun, unusual and unique National Days! Since our humble beginnings on National Popcorn Day in 2013, we have been tracking the National Days, National Weeks, National Months, and International Days. We became the first calendar of its kind to curate the days all in one place and tell their stories, too! Here at National Day Calendar, we are on a mission to Celebrate Every Day with you! And by you, we mean families, businesses, educators, and strangers we meet on the street. There's more than one day for everyone.
At National Day Calendar, we discovered the National Days have a way of inspiring us. We're honored to tell the stories behind the days and provide you with informational ways to incorporate the National Days into your business, family, schools, and home!