(Last Updated On: January 11, 2023)
January 13, 2023 | NATIONAL RUBBER DUCKY DAY | NATIONAL BLAME SOMEONE ELSE DAY | NATIONAL STICKER DAY | KOREAN AMERICAN DAY | STEPHEN FOSTER MEMORIAL DAY | NATIONAL PEACH MELBA DAY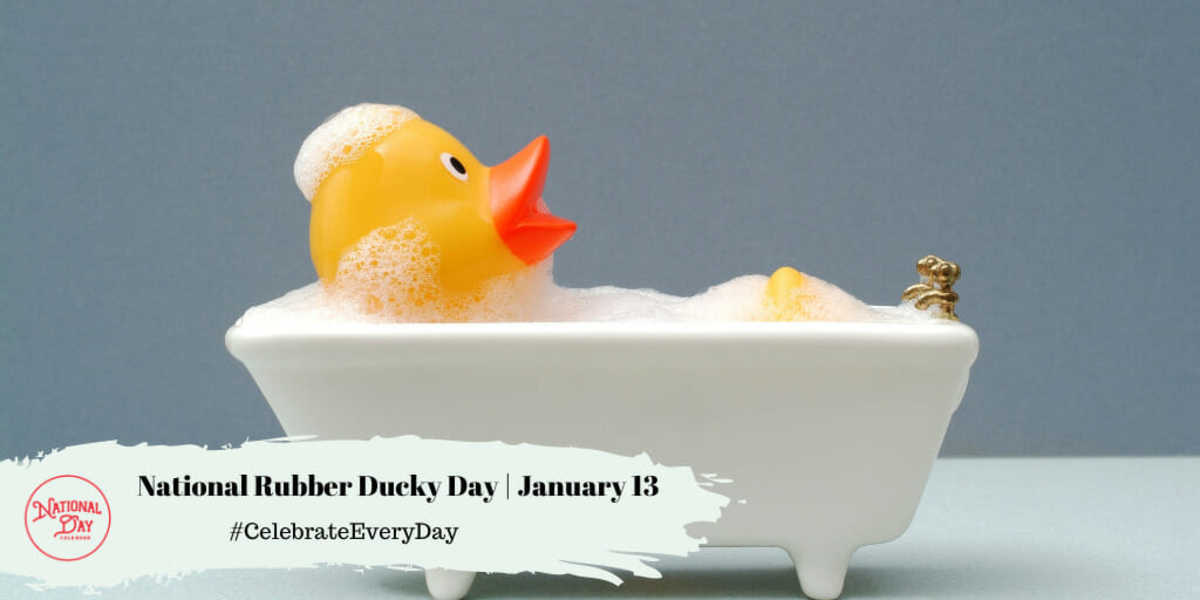 NATIONAL RUBBER DUCKY DAY
According to a 1973 Sesame Street calendar, Rubber Duckie's Birthday is January 13th so around the country it's National Rubber Ducky Day! A friend of Ernie and Big Bird, Duckie made his debut in a February 1970 episode. Read more…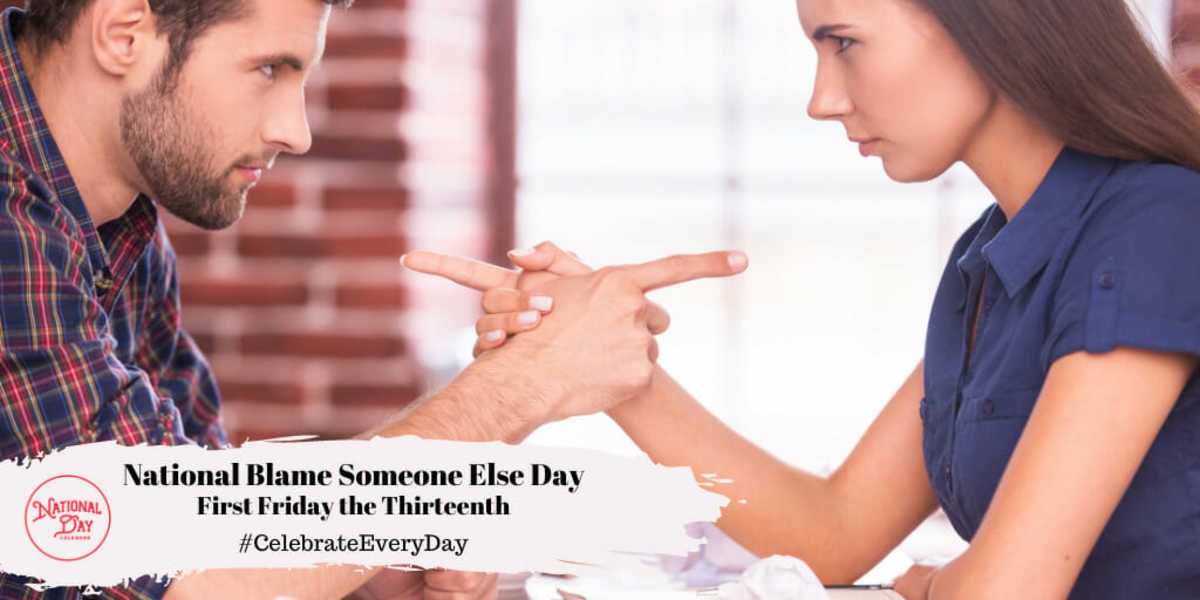 NATIONAL BLAME SOMEONE ELSE DAY
National Blame Someone Else Day uses superstition to pawn our mistakes on to other reasons. It is always celebrated on the first Friday the 13th of the year. Read more…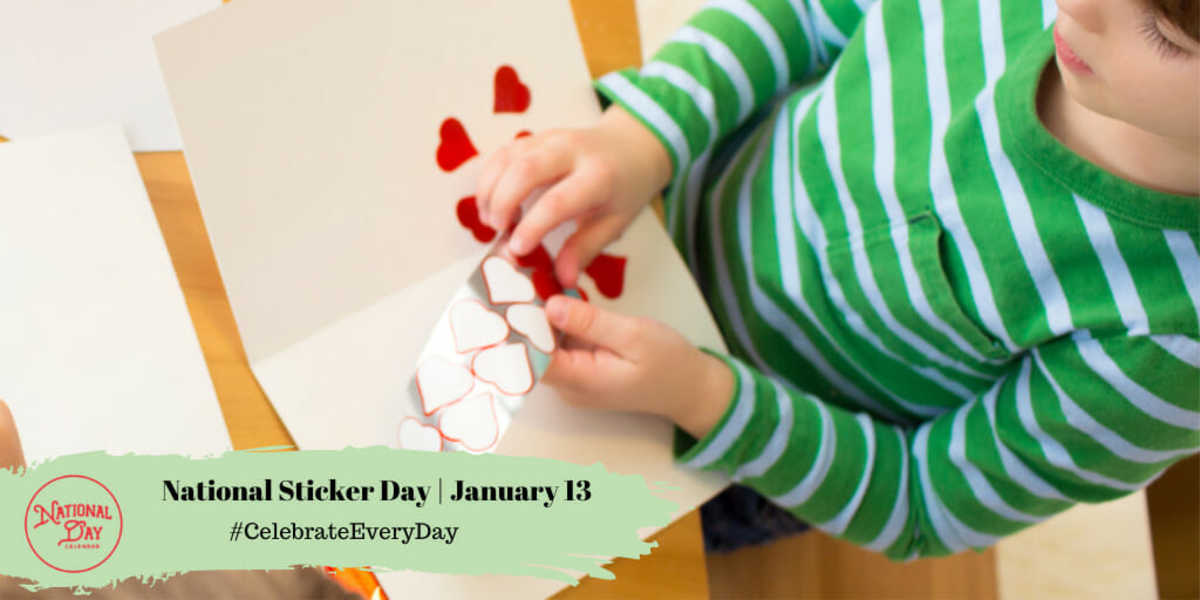 NATIONAL STICKER DAY
National Sticker Day on January 13th recognizes all the ways stickers brighten up a page or send a special message. The day celebrates all things stickers, from the custom printing of them to sharing stickers. Every sticker has a story. Read more…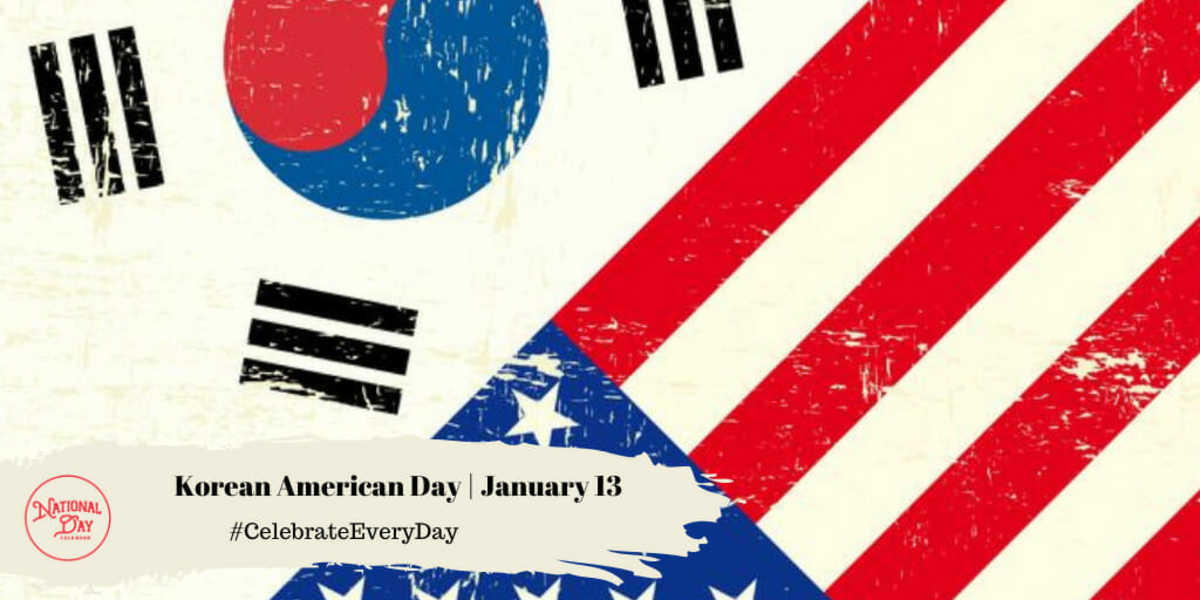 KOREAN AMERICAN DAY
Korean American Day on January 13th commemorates the arrival of the first Korean immigrants to the United States in 1903. The day also honors the Korean American's immense contributions to every aspect of society. Read more…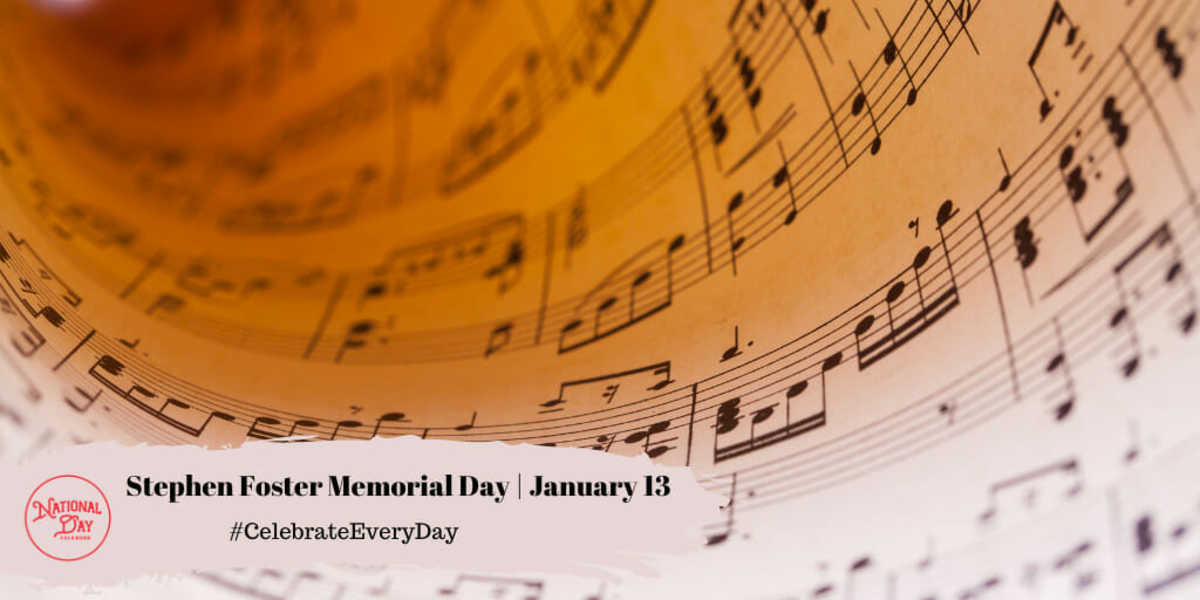 STEPHEN FOSTER MEMORIAL DAY
Stephen Foster Memorial Day on January 13th commemorates the music of the man who composed hundreds of America's first popular songs. Read more…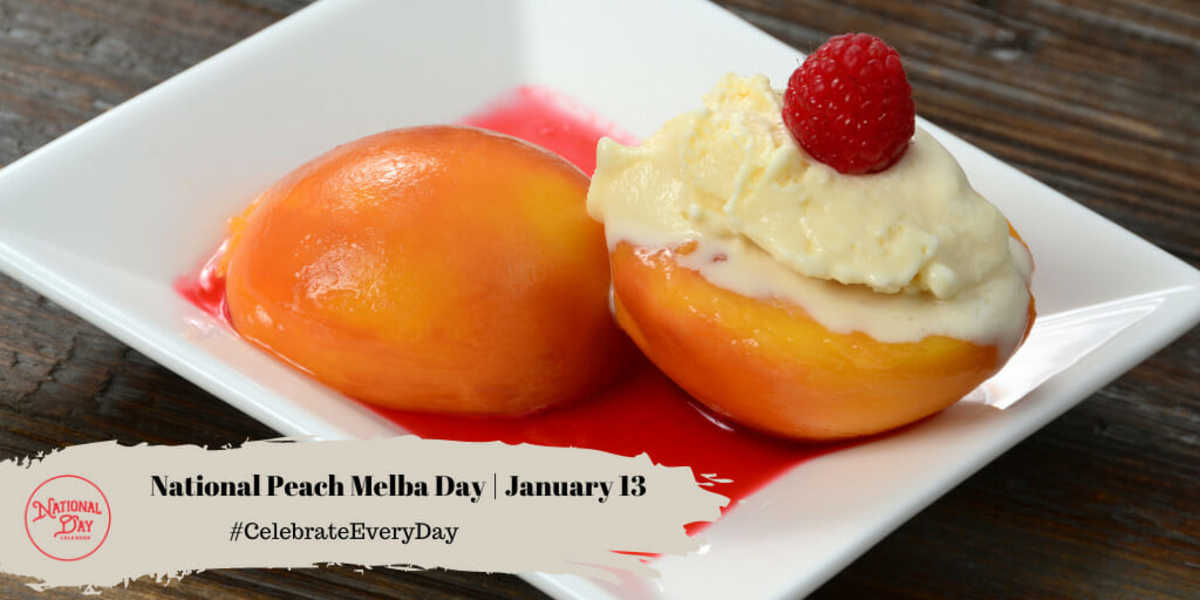 NATIONAL PEACH MELBA DAY
Another dessert brought to us by an internationally famous chef, National Peach Melba Day offers a refreshing celebration on January 13th each year.  Read more…
On Deck for January 14, 2023
National Days
National Dress Up Your Pet Day
National Hot Pastrami Sandwich Day
Ratification Day
National Vision Board Day – Second Saturday in January
Recipe of the Day
Roasted Sweet Potato
Prep: 10 minutes
Cook: 40 minutes
Total Prep: 50 minutes
Servings: 4
Ingredients:
2-3 medium-sized sweet potatoes
1/2 tablespoon avocado oil
1 teaspoon of dried thyme
1 teaspoon of basil
salt and pepper to taste
Instructions:
Heat oven to 425F. Peel and cube the sweet potatoes. Place on a baking sheet. Toss with avocado oil, paprika, cumin, and coriander. Season lightly with salt and pepper. Roast for 40 minutes, flipping halfway through.
January 13th Celebrated History
1910
Decades of invention and experiments from contributors around the globe culminated into a single moment at the Metropolitan Opera House. Inventor Lee Deforest powered up the transmitter and antenna and began the world's first public radio broadcast, a performance of Enrico Caruso. While the audience was small, it demonstrated the potential of public broadcasting.
1942
German test pilot Helmut Schenk successfully deploys the first ejection seat while being towed aloft in his HE280 by two Bf 110C tugs. During heavy snow, the jet iced up and Schenk found he had no control of the plane. He jettisoned the towline and ejected from the plane.
1966
President Lyndon B. Johnson establishes the Department of Housing and Urban Development. He appoints Robert C. Weaver as the secretary of the new department, the first African American to hold a Cabinet position.
1981
Barbara Sonntag of Colorado set the American speed crocheting record of 4,412 stitches in 30 minutes. That comes to roughly 147 stitches every minute.
January 13th Celebrated Birthdays
Horatio Alger – 1832
One of the most popular American authors in the decades following the Civil War, his stories followed the familiar rags to riches theme.
Alfred C. Fuller – 1885
In 1906, Alfred Fuller founded the Fuller Brush Company and grew it into a household name for cleaning supplies.
Sabine Zlatin – 1907
During World War II, Zlatin and her husband rescued children from intern camps and eventually established a home for refugees. However, in 1944, Klaus Barbie and Nazi soldiers captured all 44 children and adults who lived and worked there except Zlatin and killed them. During a war crimes trial in 1987, Zlatin testified against Barbie.
Shonda Rhimes – 1970
The American screenwriter and producer is best known for the television medical drama Grey's Anatomy. Her other notable works include Scandal, Private Practice, and The Princess Diaries.
About National Day Calendar
National Day Calendar is the original and authoritative source for fun, unusual and unique National Days! Since our humble beginnings on National Popcorn Day in 2013, we have been tracking the National Days, National Weeks, National Months, and International Days. We became the first calendar of its kind to curate the days all in one place and tell their stories, too! Here at National Day Calendar, we are on a mission to Celebrate Every Day with you! And by you, we mean families, businesses, educators, and strangers we meet on the street. There's more than one day for everyone.
At National Day Calendar, we discovered the National Days have a way of inspiring us. We're honored to tell the stories behind the days and provide you with informational ways to incorporate the National Days into your business, family, schools, and home!