(Last Updated On: January 10, 2023)
January 12, 2023 | NATIONAL PHARMACIST DAY | KISS A GINGER DAY | NATIONAL CURRIED CHICKEN DAY | NATIONAL MARZIPAN DAY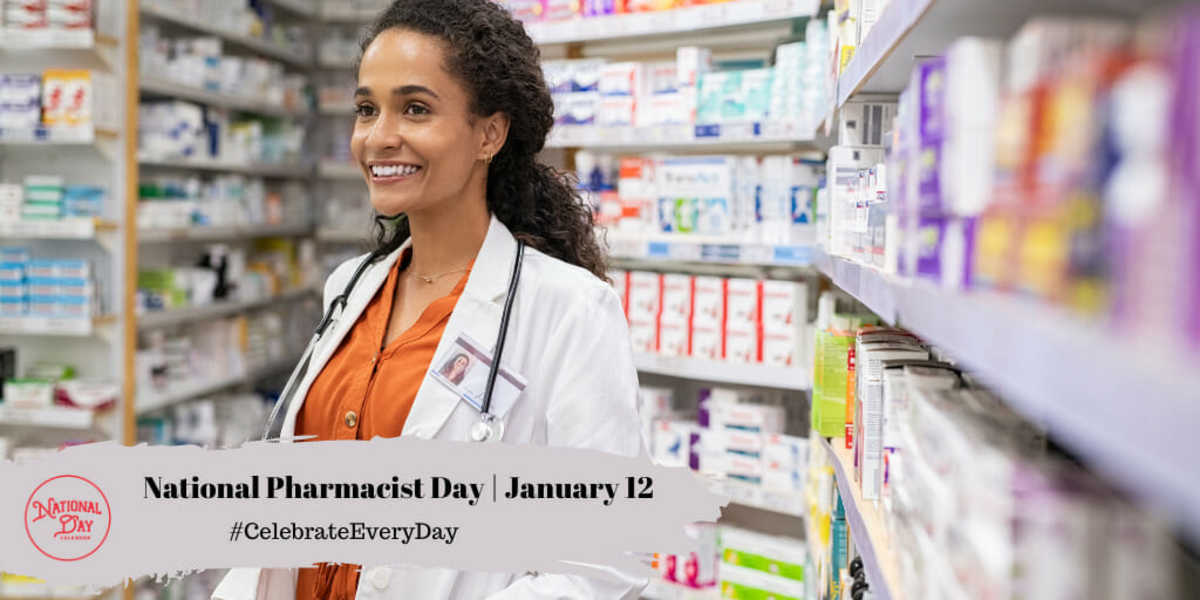 NATIONAL PHARMACIST DAY
National Pharmacist Day on January 12th annually recognizes and honors all pharmacists across the nation. Read more…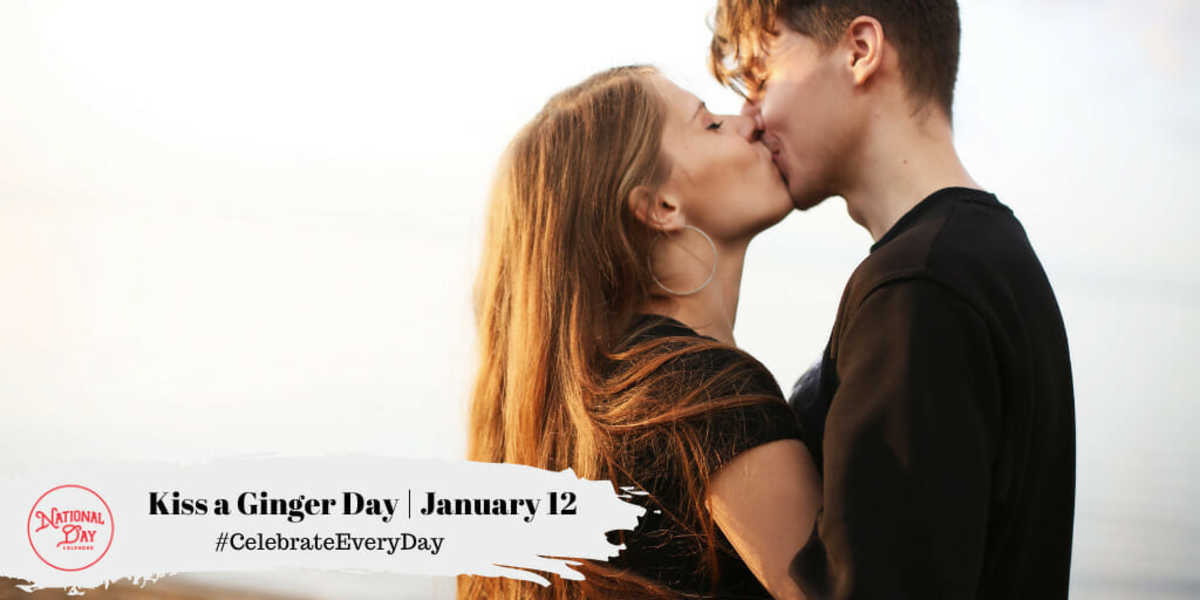 KISS A GINGER DAY
On January 12th, everyone is encouraged to find their favorite redhead and give them a peck on Kiss a Ginger Day. Read more…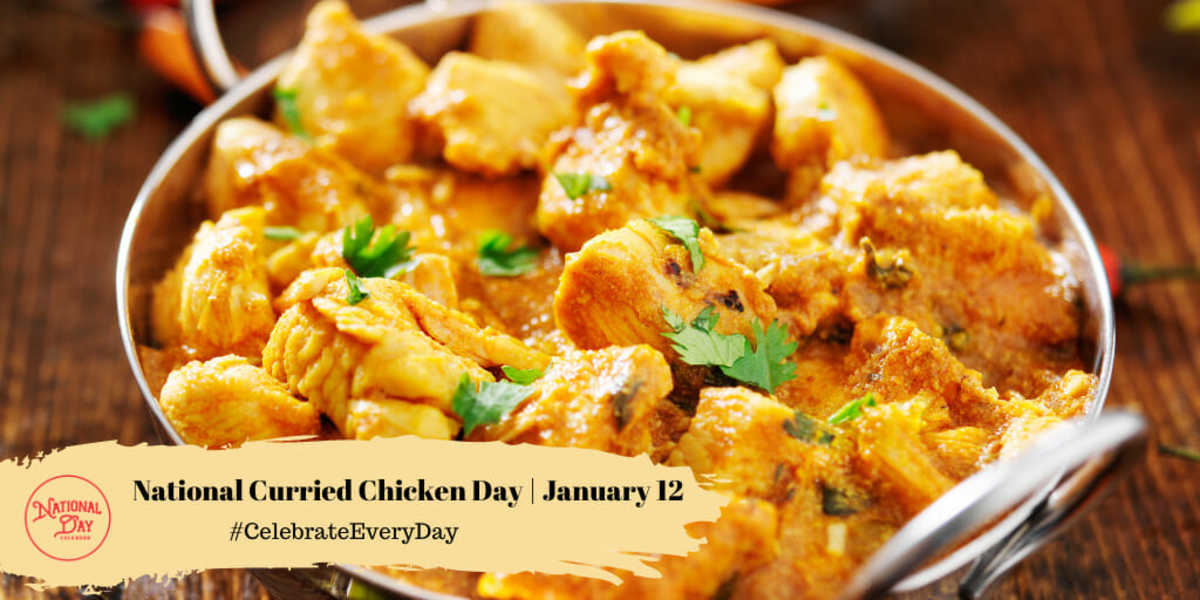 NATIONAL CURRIED CHICKEN DAY
Each year on January 12th, curried chicken lovers enthusiastically celebrate National Curried Chicken Day. They fill their dishes with a variety of flavorful spices and serve them to their friends and family. Read more…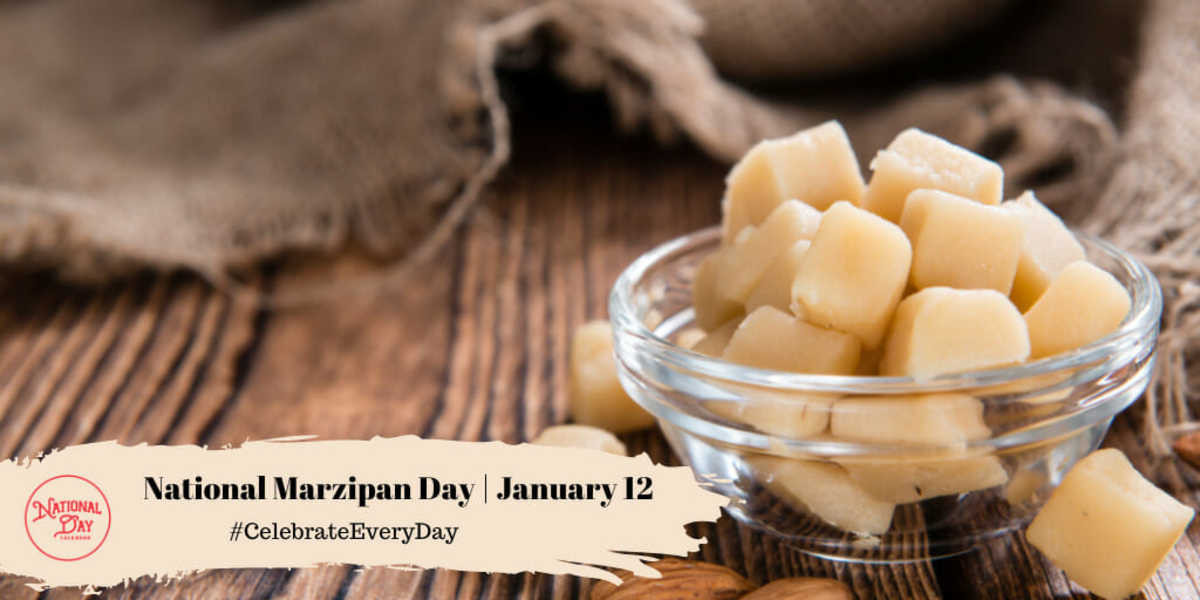 NATIONAL MARZIPAN DAY
Join millions of people across the nation on January 12th as they participate in the annual National Marzipan Day. On January 12th, the celebration kicks off with creatively formed confections that delight the eyes and mouth! Read more…
On Deck for January 13, 2023
National Days
Korean American Day
National Peach Melba Day
National Rubber Ducky Day
National Sticker Day
Stephen Foster Memorial Day
National Blame Someone Else Day – First Friday the 13th of the Year (January 13, 2023)
Recipe of the Day
Peach Cobbler
Prep: 10 minutes
Cook: 40 minutes
Total Prep: 50 minutes
Serves 9
Ingredients:
5 peaches, peeled, cored, and sliced (about 4 cups)
3/4 cup granulated sugar
1/4 teaspoon salt
Batter:
6 Tablespoons melted butter
1 cup all-purpose flour
1 cup granulated sugar
2 teaspoons baking powder
1/4 teaspoon salt
3/4 cup milk
ground cinnamon
Instructions:
Preheat over to 350 degrees F.
Place melted butter in a 9 x 13 inch baking dish and set aside.
Cook sliced peaches, sugar and salt in a medium saucepan over medium heat until sugar is dissolved.
In a large mixing bowl, stir together flour, sugar, baking powder and salt.
Add milk until just combined.
Spoon mixture over the butter in the baking dish into an even layer.
Add peaches and juice.
Sprinkle with cinnamon.
Bake for 38-40 minutes.
Serve with a scoop of vanilla ice cream.
January 12th Celebrated History
1932
Hattie W. Caraway (D-Arkansas) wins a special election that makes her the first woman to be elected to the U.S. Senate. In November of the previous year, the Arkansas state legislature appointed Caraway to complete the term vacated by her husband Senator Thadeus Caraway's death.
1966
Batman premiered on television starring Adam West as Batman. The Caped Crusader appeared in 120 episodes that aired on ABC.
1967
The Alcor Life Extension Foundation cryogenically preserved the first person with the intention of being resuscitated in the future. Upon his death, psychology professor Dr. James H. Bedford of California achieved half his dream of being placed in cryogenic suspension. It remains to be seen whether or not he will see the other half of his dream and survive to be re-animated.
1986
Dr. Franklin R. Chang-Diaz launches into space aboard the space shuttle Columbia 7 and becomes the first Hispanic person in space.
January 12th Celebrated Birthdays
Jack London – 1876
The American novelist and short-story writer brought outdoor survival stories to life. He's best known for The Call of the Wild and White Fang.
Ruth R. Benerito – 1916
The American chemist revolutionized both the textile and the laundry industry with her creation of a wrinkle, stain, and flame resistant fabric.
James Farmer – 1920
The American civil rights activist co-founded the Congress of Racial Equality and worked alongside Martin Luther King Jr.
Ira Hamilton Hays – 1922
During World War II, Hays and five other U.S. Marines raised the American flag on Mount Suribachi at Iwo Jima during the six-week siege on the island. Photographer Joe Rosenthal captured the event on film. The photo would later be used to create the Marine War Memorial at Arlington, Virginia. The names of the other Marines are:
Sergeant Michael Strank (KIA)
Corporal Harlon Block (KIA)
Private First Class Franklin Sousley (KIA)
Corporal Harold Schultz
Corporal Harold Keller
Jeff Bezos – 1964
In 1994, the American businessman founded the technology company Amazon.com, Inc. At the time, the company branded itself as an online bookstore. Its services have since expanded.
Hal – 1992
According to the book, 2001 A Space Odyssey, the HAL 9000 computer became operational on this day in 1997 in Urbana, Illinois. (The film uses the year 1992.)
About National Day Calendar
National Day Calendar is the original and authoritative source for fun, unusual and unique National Days! Since our humble beginnings on National Popcorn Day in 2013, we have been tracking the National Days, National Weeks, National Months, and International Days. We became the first calendar of its kind to curate the days all in one place and tell their stories, too! Here at National Day Calendar, we are on a mission to Celebrate Every Day with you! And by you, we mean families, businesses, educators, and strangers we meet on the street. There's more than one day for everyone.
At National Day Calendar, we discovered the National Days have a way of inspiring us. We're honored to tell the stories behind the days and provide you with informational ways to incorporate the National Days into your business, family, schools, and home!