(Last Updated On: January 10, 2023)
JANUARY 11, 2023 | NATIONAL HUMAN TRAFFICKING AWARENESS DAY | NATIONAL MILK DAY | NATIONAL STEP IN A PUDDLE AND SPLASH YOUR FRIENDS DAY | NATIONAL ARKANSAS DAY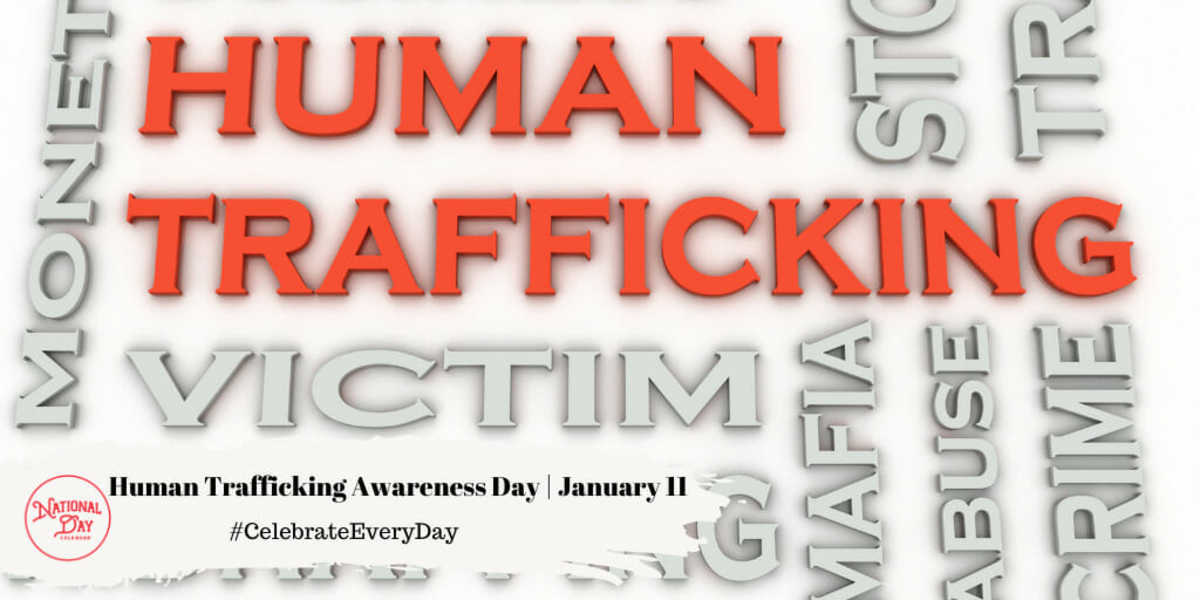 NATIONAL HUMAN TRAFFICKING AWARENESS DAY
National Human Trafficking Awareness Day on January 11th brings attention to a crime that leaves a lasting toll on human life, families, and communities around the world. Read more…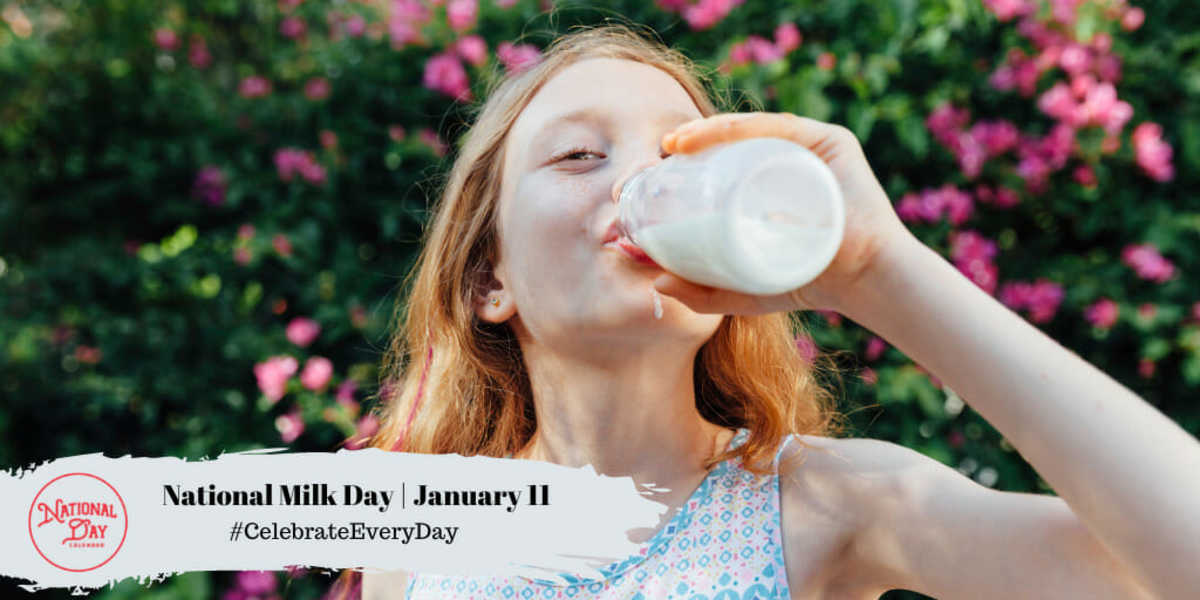 NATIONAL MILK DAY
National Milk Day on January 11th commemorates the day many think the first milk deliveries in glass bottles began in the United States. Alexander Campbell of the New York Dairy Company professed to the New York State Senate that his company was the first to make these deliveries in 1878. Read more…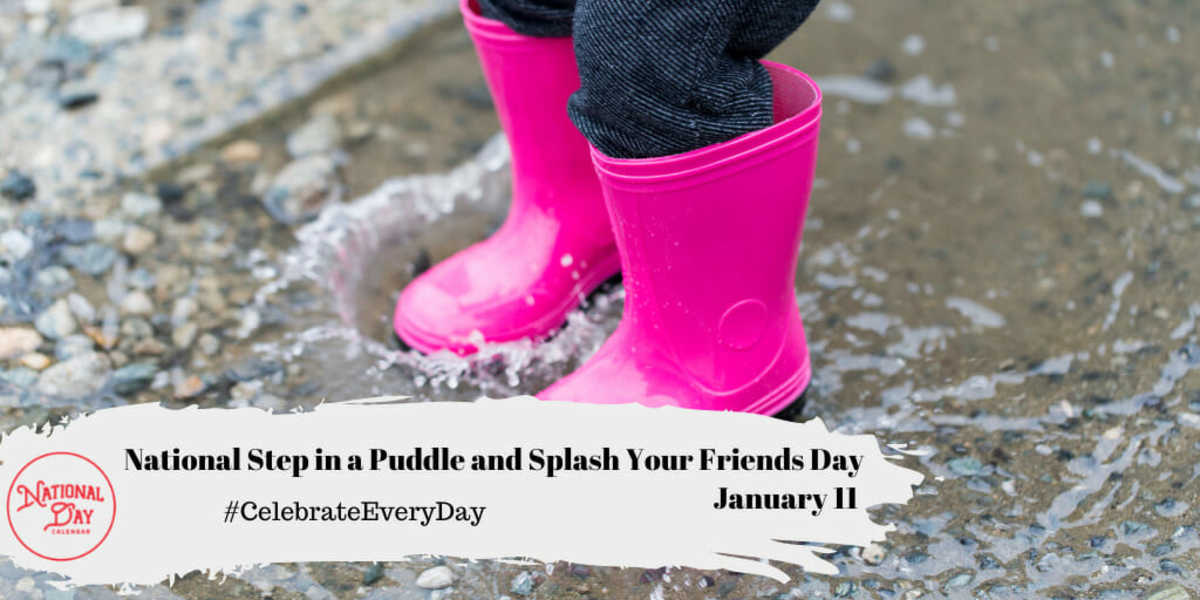 NATIONAL STEP IN A PUDDLE AND SPLASH YOUR FRIENDS DAY
On National Step in a Puddle and Splash Your Friends Day, particular criteria must be present to celebrate. On January 11th, unless the ideal conditions prevail, some areas of the country may have to create them. So, can we really? Well, yes, the name of the day says you can!  Life is short….let's have fun! And good luck. Read more…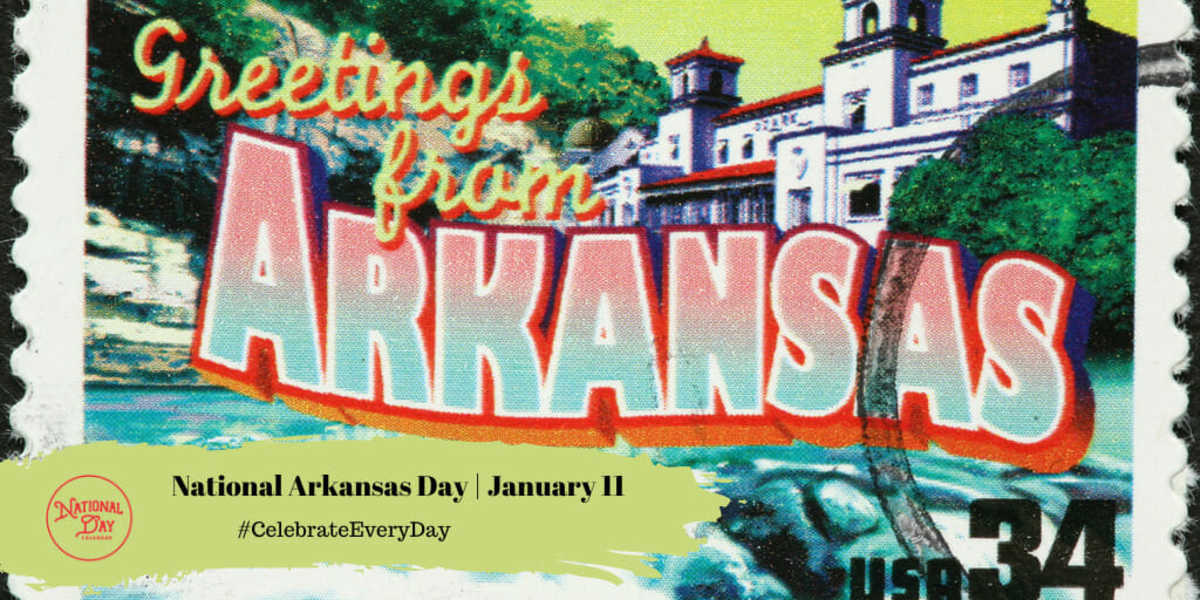 NATIONAL ARKANSAS DAY
On January 11th, National Arkansas Day recognizes the Natural State and the 25th state to join the union. Read more…
On Deck for January 12, 2023
National Days
KISS A GINGER DAY 
NATIONAL MARZIPAN DAY
NATIONAL CURRIED CHICKEN DAY
NATIONAL PHARMACIST DAY
Recipe of the Day
Braised Chicken and Celery
Prep: 10 minutes
Cook: 40 minutes
Total Prep: 50 minutes
Servings: 5 servings
Ingredients:
4 bone-in, skin-on chicken thighs
1 tablespoon coconut oil
8 celery stalks
4 medium new potatoes, cubed
1/2 cup white wine
1 3/4 cup chicken broth
1 tablespoon Dijon mustard
1/2 cup plain Greek yogurt
Instructions:
Season chicken with salt and pepper.
Coat chicken in flour. Shake off excess.
Heat oil in a large skillet over medium to high heat.
Add the chicken pieces to the pan and cook for approximately 10 minutes, turning occasionally.
Place chicken in a bowl and cover.
While the chicken is cooking, prepare the celery.
Separate the pale, tender leaves and set aside for a garnish.
Cut celery stalks into 3-inch pieces.
After removing the chicken, reduce heat to medium and add celery and potatoes.
Stir and cook for 5 minutes.
Pour in the wine and stir, deglazing the bottom of the pan.
When most of the liquid has evaporated, add the broth and mustard and stir well.
Add the chicken to the pan and bring to a boil.
Lower the heat, cover the pan and simmer until the chicken is cooked through and tender – about 20 to 25 minutes.
Remove the chicken and vegetables from the pan to a serving dish, leaving the sauce and drippings.
Over medium heat, cook the sauce for an additional 5 to 6 minutes until thickened.
Stir in yogurt and season with salt and pepper to taste.
Pour over chicken. Garnish with celery leaves and serve hot.
January 11th Celebrated History
1878
Brooklyn, New York, begins delivering milk in glass bottles.
1922
Doctors give insulin for the first time to treat a diabetes patient. Fourteen-year-old Leonard Thompson receives the life-saving injection developed by Dr. Frederick Banting and Dr. Charles Best. He had an initial allergic reaction likely caused by an impurity in the insulin. After delaying further injections, 12 days later a more pure form of insulin was given by Dr. James Collip, ultimately saving his life.
1935
Amelia Earhart flies solo from Hawaii to California becomes the first person to complete the transpacific flight.
1964
For the first time, smoking is publicly and officially recognized as a health hazard by U.S. Surgeon General Luther Terry. In a statement, he announced the results of a study ordered by President John F. Kennedy in 1962.
January 11th Celebrated Birthdays
Alexander Hamilton – 1755
As a Founding Father of the United States, Hamilton served his country defending the U.S. Constitution on and off the battlefield. George Washington trusted him as the country's first Secretary of Treasury and in that role, Hamilton created enduring financial cornerstones. A rivalry between Hamilton and Aaron Burr dominates the history books, too.
Ezra Cornell – 1807
A man of many industries, Cornell founded the Western Union Telegraph Company, co-founded Cornell University, and established the first library in Ithaca.
Elisabeth Achelis -1880
Elisabeth Achelis advocated for a perpetual calendar that would replace the Gregorian calendar and in 1930 founded the World Calendar Association.
Calvin Blackman Bridges – 1889
The geneticist's observations of mutations in fruit flies led to a breakthrough understanding of heredity and the chromosome.
Mary J. Blige – 1971
The award-winning artist released her first solo album in 1992 with What's the 411?. Since then, Blige has also pursued an acting career that earned her an Oscar nod for Mudbound in 2017.
About National Day Calendar
National Day Calendar is the original and authoritative source for fun, unusual and unique National Days! Since our humble beginnings on National Popcorn Day in 2013, we have been tracking the National Days, National Weeks, National Months, and International Days. We became the first calendar of its kind to curate the days all in one place and tell their stories, too! Here at National Day Calendar, we are on a mission to Celebrate Every Day with you! And by you, we mean families, businesses, educators, and strangers we meet on the street. There's more than one day for everyone.
At National Day Calendar, we discovered the National Days have a way of inspiring us. We're honored to tell the stories behind the days and provide you with informational ways to incorporate the National Days into your business, family, schools, and home!