(Last Updated On: December 30, 2022)
JANUARY 1, 2023 | WORLD HEALTH ESTEEM MONTH | NEW YEAR'S DAY | NATIONAL HANGOVER DAY | NATIONAL BLOODY MARY DAY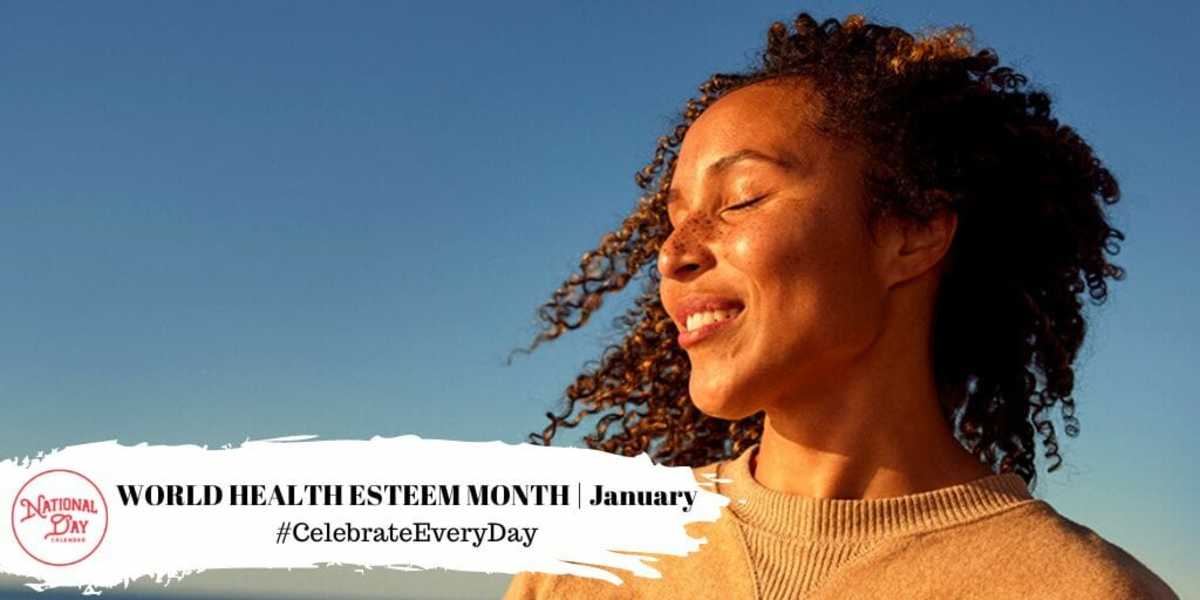 WORLD HEALTH ESTEEM MONTH
World Health Esteem Month in January is a month to appreciate ourselves for who we are now and the small choices we can make to enhance our lives without making any resolution. Read more…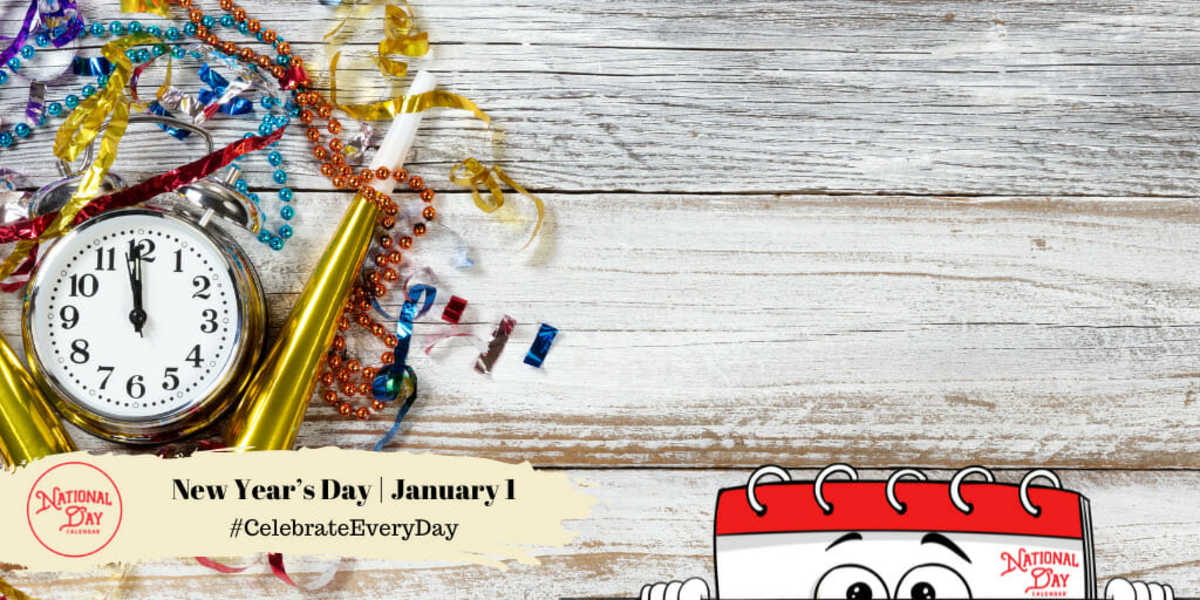 NEW YEAR'S DAY
Nearly the entire world recognizes New Year's Day on January 1st. It's also one of the most celebrated holidays of the year. Read more…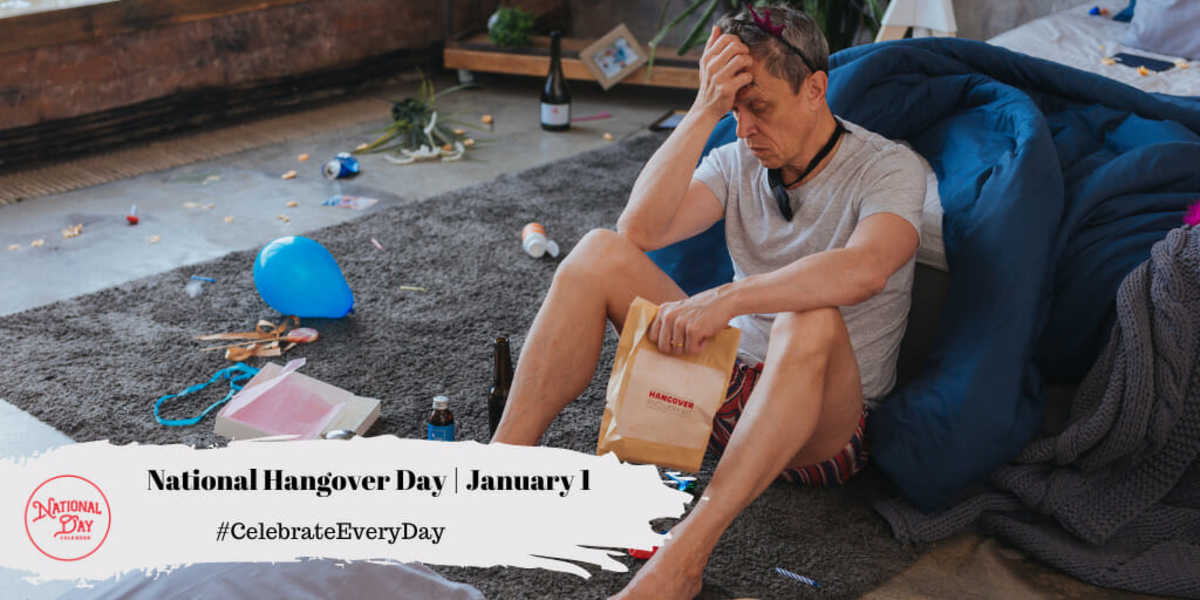 NATIONAL HANGOVER DAY
On January 1st, National Hangover Day nurses the aching heads of all of us who over celebrated New Year's Eve each year. Read more…
NATIONAL BLOODY MARY DAY
National Bloody Mary Day serves up one of the world's most popular hangover cures on January 1, the Bloody Mary. Read more…
On Deck for January 2, 2023
National Days
NATIONAL SCIENCE FICTION DAY
NATIONAL BUFFET DAY
NATIONAL PERSONAL TRAINER AWARENESS DAY
NATIONAL CREAM PUFF DAY
NATIONAL THANK GOD IT'S MONDAY DAY
International Days
WORLD INTROVERT DAY
Recipe of the Day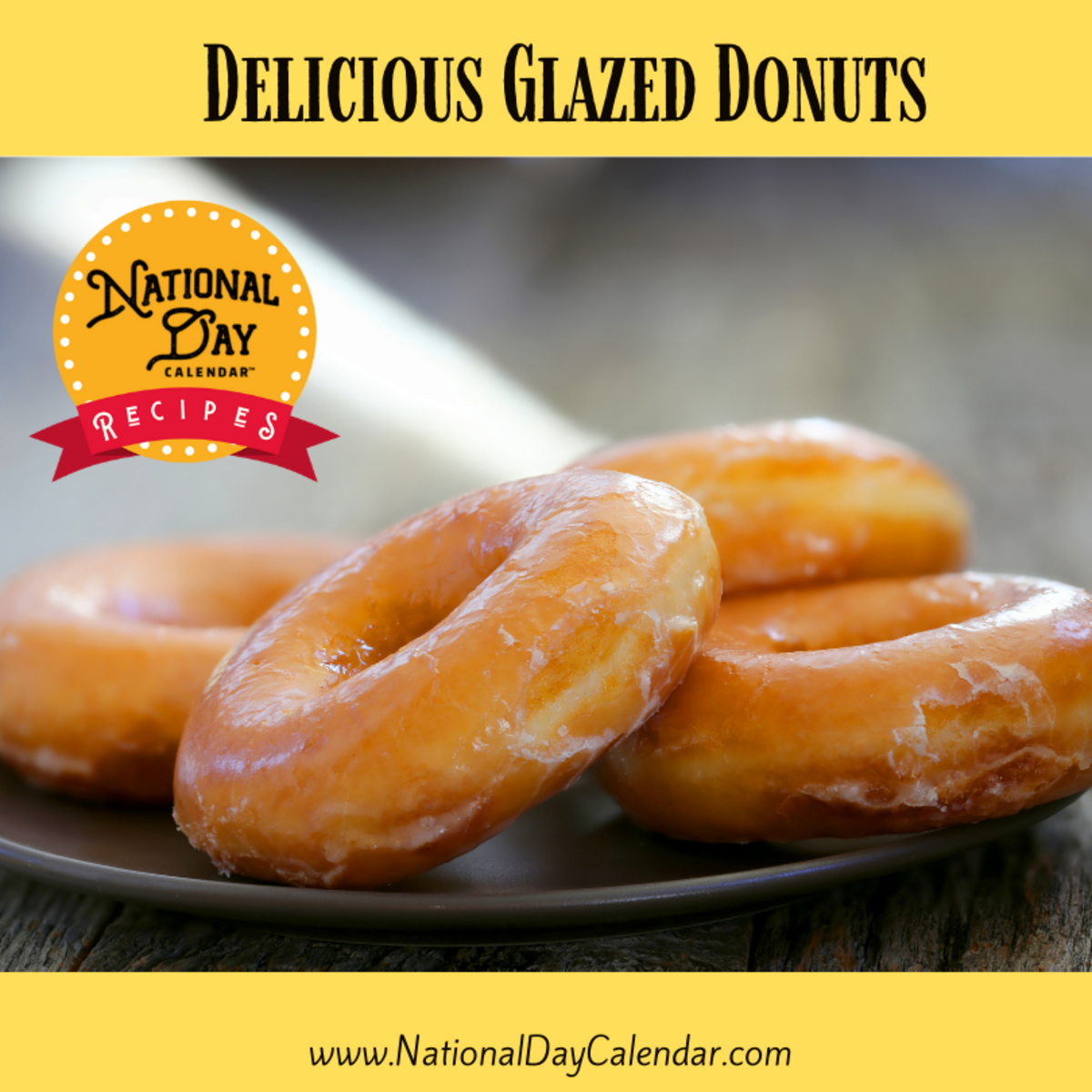 Delicious Glazed Donuts
Prep Time: 1 hour 45 minutes
Cook Time: 15 minutes
Total: 2 hours
Servings: 18 donuts
Ingredients
Dough
1 packet active dry yeast
1/4 cup lukewarm water
1 1/2 cups warm milk
1/3 cup granulated sugar
3 large eggs, room temperature
5-5 1/2 cups all-purpose flour
1 teaspoon salt
1/2 cup unsalted butter, softened
Shortening for frying
Glaze
3 cups powdered sugar
1 teaspoon pure vanilla extract
3-5 tablespoons milk
1 teaspoon vanilla
Instructions
In a large mixing bowl, dissolve the yeast and sugar in warm water. When bubbles begin to form in the yeast mixture, stir in the milk and eggs. Cut the butter into the mixture. Gradually add flour and salt, scraping sides as you stir. When a dough forms, turn the dough onto a floured surface. If the dough is sticky, add a little more flour, but not too much or donuts will be tough. Knead the dough until it becomes smooth. Form a ball and place it in a greased bowl. Cover and place in a warm place to let the dough rise.
When the dough is double in size, turn out onto a floured surface and knead. Divide dough in half and cover. Allow to rest 10-15 minutes.
In a small bowl, mix glaze ingredients. Add enough milk to create a thin, pourable glaze.
Line a baking sheet with parchment.
Turn one half the dough onto a floured surface and roll the dough into about 1/2 inch thickness. Dust donut cutter with flour and cut out donuts. Place on baking sheet. Cover and allow the donuts to rise until doubled in size.
Set a cooling rack on a baking sheet. Heat cooking oil in a deep-fryer or large pot to 350-375°F.
Drop donuts into the hot oil, 1-2 minutes per side. Using a slotted spoon, remove doughnuts and place them on the cooling rack.
Drizzle glaze over the tops of the doughnuts while the donuts are warm but slightly cooled.
January 1st Celebrated History
1818
Lackington, Hughes, Harding, Mavor, & Jones publishes the novel Frankenstein: or The Modern Prometheus anonymously. Written by Mary Shelley, the author's identity isn't revealed until three years later when the second edition is published in Paris.
1892
The first immigrants pass through the doors of the Ellis Island Immigration Station. Ellis Island replaced Castle Garden as the new landing depot for immigrants entering the United States via New York.
1895
Entrepreneur C.W. Post of Battle Creek, Michigan introduces Postum Food Coffee. The Coffee substitute is made from wheat, bran, and molasses. Three years later he introduces Post Grape-Nuts cereal.
1939
The Hewlett Packard Company is founded in a garage in Palo Alto, CA by Bill Hewlett and Dave Packard.
1990
David Dinkins takes the oath of office becoming New York City's first Black mayor.
1992
The Joint Commission on Accreditation of Healthcare Organizations (JCAHO) mandated hospitals to include no-smoking policies indoors or risk losing accreditation. Loss of accreditations places hospitals at risk of losing Medicare and Medicaid reimbursement.
January 1st Celebrated Birthdays
Paul Revere – 1735
The American patriot is best known for his midnight ride to alert other patriots of British troops. However, a poem by Henry Wadsworth Longfellow leaves out a few names, including William Dawes, Samuel Prescott, Israel Bissell and possibly one other. The last one, Sybil Ludington, leaves some doubt in the mind of historians as no record of her ride exists until much later.
Benjamin Leroy Holt – 1849
The younger brother of the founder of Holt Brothers Company, Benjamin Holt invented the first tractor to use tracks instead of wheels.
William Fox – 1879
In 1915, Fox founded the Fox Film Corporation. He would later establish the Fox West Coast Theatres chain.
Noor Inayat Khan -1914
After joining the Women's Auxiliary Air Force (WAAF) during World War II, Khan was recruited as a Special Operations Executive (SOE) to be a radio operator for the resistance network in occupied Paris. Her mission was to send coded messages back to London. In 1943, the Germans captured her, and they later executed her.
J.D. Salinger – 1919
The American author is best known for the coming of age story The Catcher in the Rye.
James Sinegal – 1936
In 1983, the American businessman founded the warehouse retail chain Costco Wholesale Corporation.
About National Day Calendar
National Day Calendar is the original and authoritative source for fun, unusual and unique National Days! Since our humble beginnings on National Popcorn Day in 2013, we have been tracking the National Days, National Weeks, National Months, and International Days. We became the first calendar of its kind to curate the days all in one place and tell their stories, too! Here at National Day Calendar, we are on a mission to Celebrate Every Day with you! And by you, we mean families, businesses, educators, and strangers we meet on the street. There's more than one day for everyone.
At National Day Calendar, we discovered the National Days have a way of inspiring us. We're honored to tell the stories behind the days and provide you with informational ways to incorporate the National Days into your business, family, schools, and home!