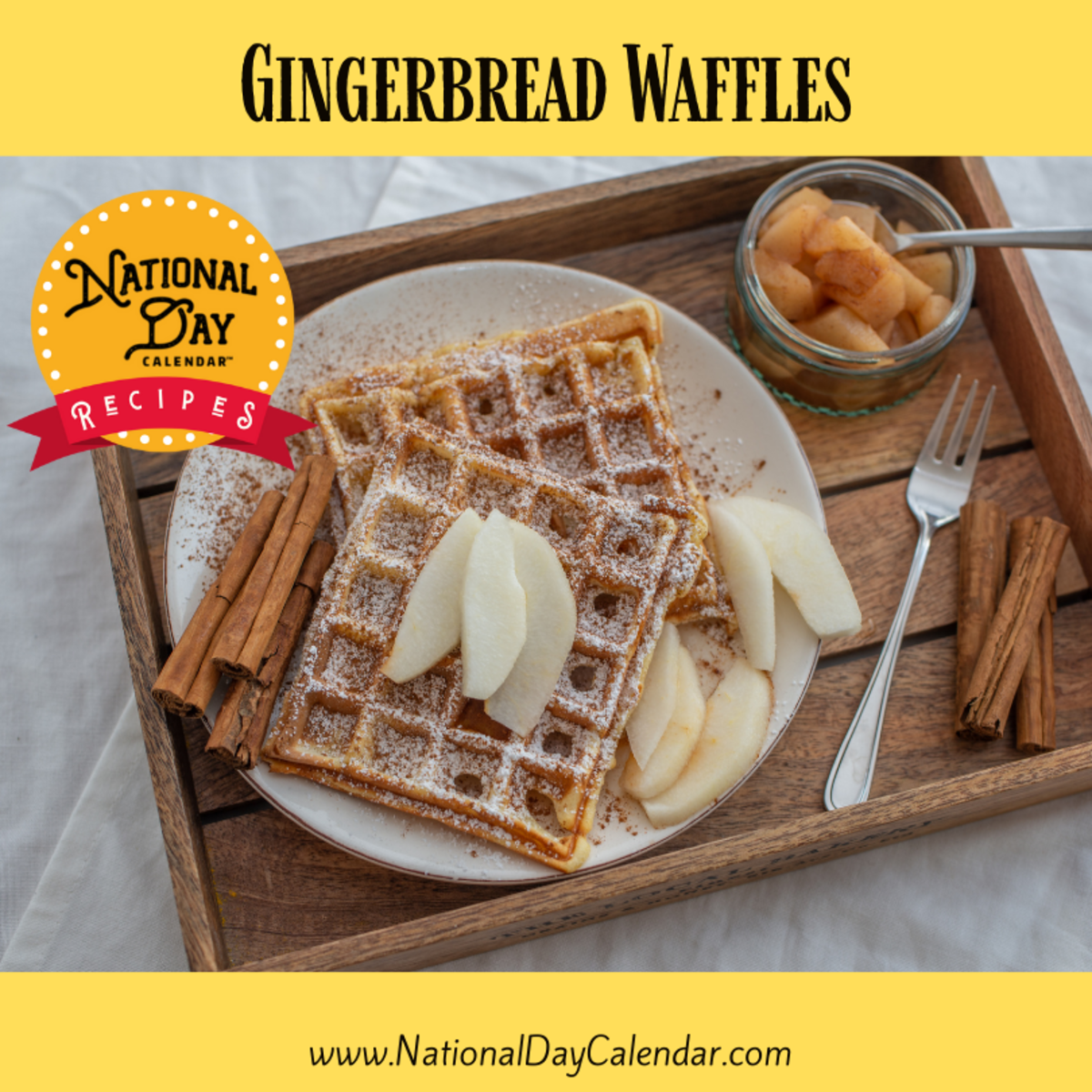 Gingerbread Waffles
Prep: 5 minutes
Cook: 20 minutes
Total Prep: 25 minutes
Servings: 6 waffles
Ingredients
2 cups flour
4 teaspoons baking powder
1/4 teaspoon salt
1 tablespoon ginger
1 teaspoon cinnamon
1/2 teaspoon allspice
2 eggs, beaten
4 tablespoons brown sugar
4 tablespoons molasses
1/2 teaspoon vanilla extract
1 3/4 cups milk
1/2 cup vegetable oil
Instructions
Turn on the waffle iron to heat. In a large bowl, mix dry ingredients. Stir in remaining ingredients and mix until batter is smooth and is an even color.
Spray the waffle iron with cooking spray or coat with vegetable oil. Pour batter onto hot iron and cook until golden.
Back to Breakfast Recipes.
There are over 1,500 national days. Don't miss a single one. Celebrate Every Day® with National Day Calendar®!