(Last Updated On: February 7, 2023)
FEBRUARY 8, 2023 | NATIONAL KITE FLYING DAY | NATIONAL BOY SCOUTS DAY | NATIONAL IOWA DAY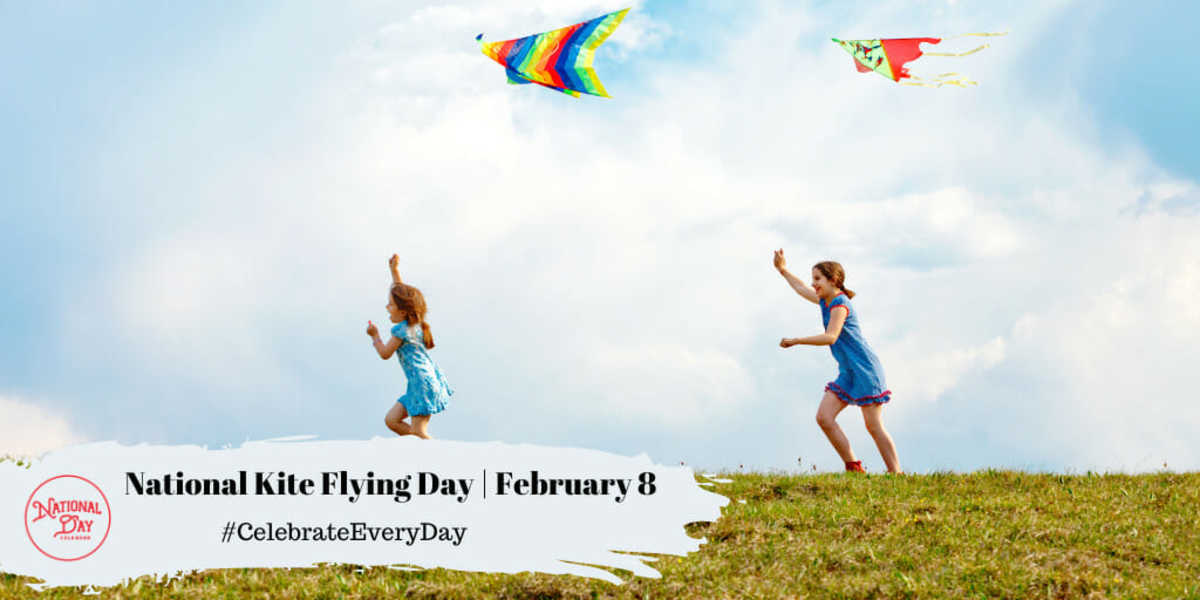 NATIONAL KITE FLYING DAY
Observed annually on February 8th, National Kite Flying Day encourages exploring kite flying and making. Enthusiasts across the country mark the day by launching their kites or making plans to attend festivals. Read more…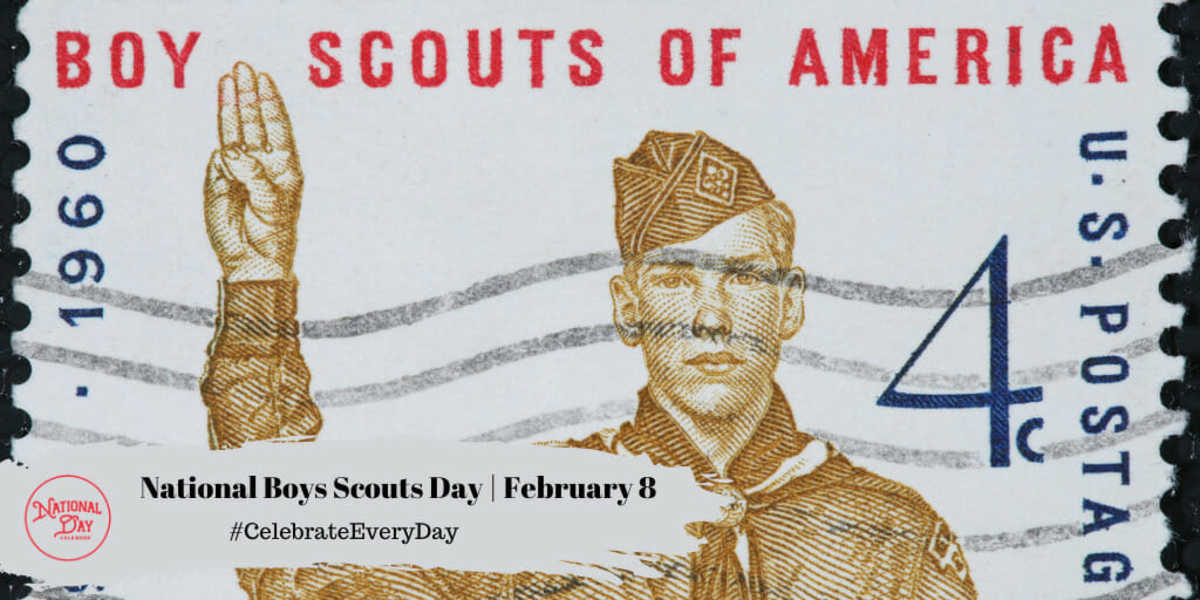 NATIONAL BOY SCOUTS DAY
February 8th annually recognizes National Boys Scouts Day. Since 1910, boys across America have been doing good deeds, learning survival skills, and developing moral foundations through the Boy Scout of America. Read more…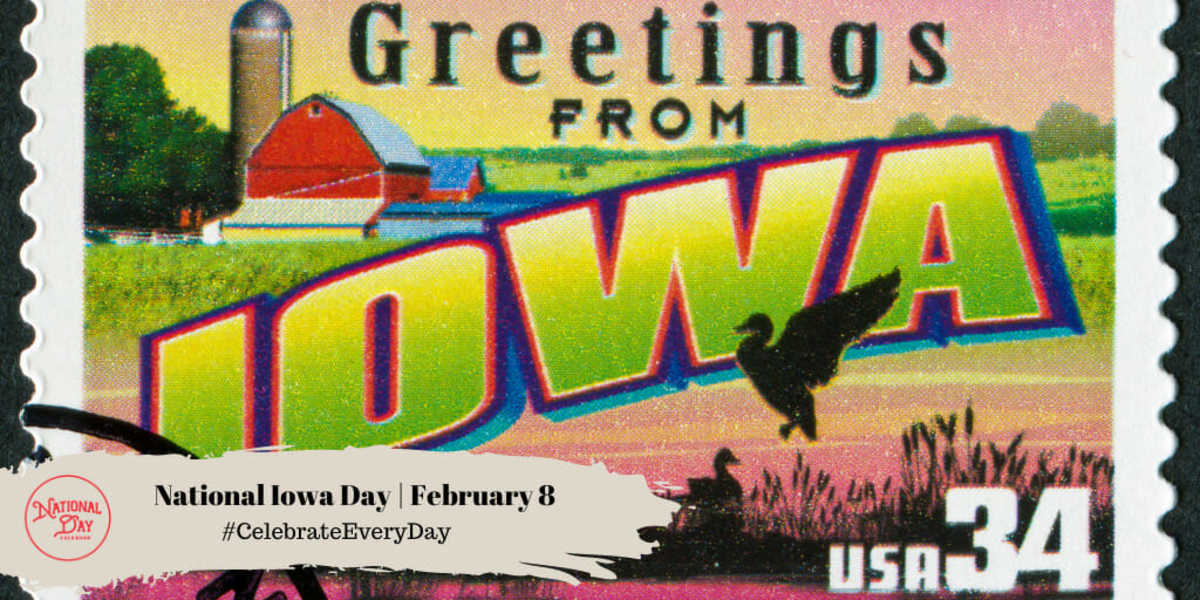 NATIONAL IOWA DAY
On February 8th, National Iowa Day recognizes The Hawkeye State. Read more…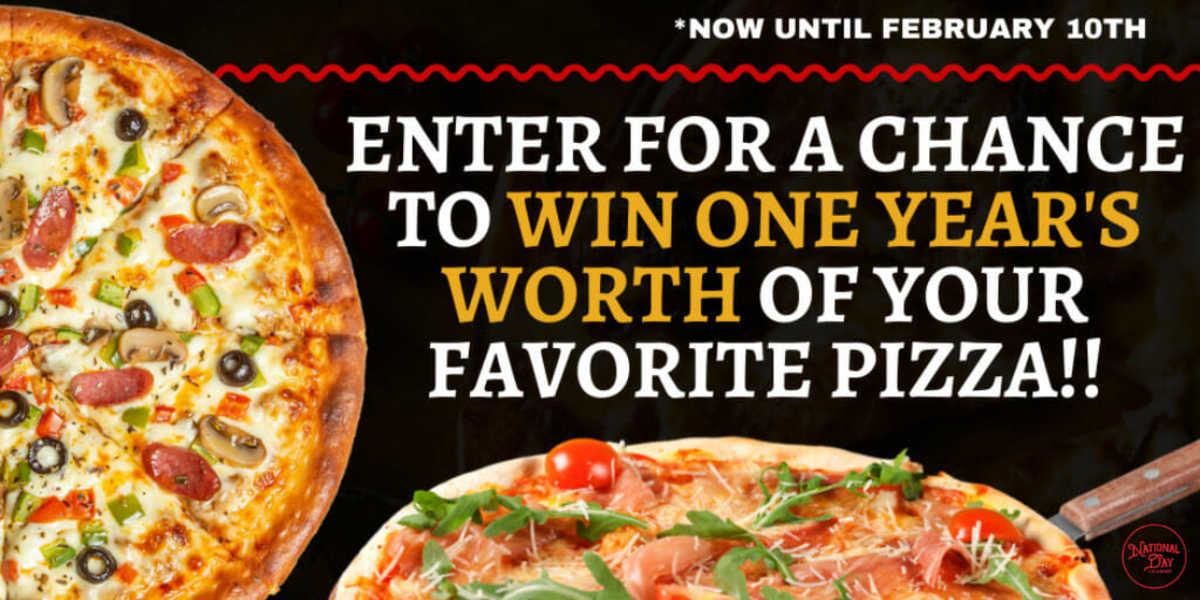 On Deck for February 9, 2023
National Days
National Bagel and Lox Day
National Cut the Cord Day
National Pizza Day
National Toothache Day
National Giving Hearts Day – Second Thursday in February
Recipe of the Day
Peanut Butter BBQ Chicken Pizza
Prep Time: 30 minutes
Bake Time: 10-12 minutes
Total Prep: About 40 minutes
Serves 4 (with 2 slices each)
Ingredients:
1 package pizza crust
1 cup shredded rotisserie chicken
1 tablespoon peanut butter
1/4 cup BBQ sauce
2 green onions, chopped
8 oz. mozzarella cheese
Instructions:
Prepare packaged crust according to package directions.
Combine peanut butter with 1/4 cup of BBQ sauce and mix thoroughly.
Spread over the prepared and partially-baked crust.
Add chopped rotisserie chicken, green onions, and mozzarella cheese.
Bake 10-12 minutes until cheese begins to turn golden.
February 8th Celebrated History
1735
The first opera is performed in the American Colonies. Presented by the English Ballad Opera Company, they performed Flora, or Hob in the Well. A courtroom above the Shepheard's Tavern in Charleston, South Carolina hosted the production.
1944
In 1944, the American journalist Henry McAlpin became the first Black correspondent accredited to the White House.
1910
William D. Boyce incorporates Boy Scouts of America after meeting with Robert Baden-Powell.
1976
The Martin Scorsese film Taxi Driver premieres starring Robert De Niro, Cybill Shepherd, and Jodie Foster. The film was nominated for four Academy Awards and two Golden Globes.
February 8th Celebrated History
Rebecca Lee Crumpler – 1831
In 1864, she became the first African American woman to earn a medical degree in the United States. Dr. Crumpler opened her practice in Boston and published A Book of Medical Discourses.
Jules Verne – 1828
The French science fiction author wrote a series of popular adventure novels including Journey to the Center of the Earth, Twenty Thousand Leagues Under the Sea, and Around the World in 80 Days.
James Dean – 1931
Best known for his role as Jim Stark in the film Rebel Without a Cause, actor James Dean also performed in several television shows before his tragic death.
John Williams – 1932
The American composer is considered cinema's most distinguished and honored composers in film history. During his career, Williams has produced some of the most identifiable and critically acclaimed film scores ever written. His film scores include Star Wars, Superman, E.T. the Extra-Terrestrial, Jaws, Close Encounters of the Third Kind, and many, many more.
Ted Koppel -1940
The award-winning broadcast journalist served as the anchor for ABC's Nightline for twenty-five years. During his nearly 60-year career, Koppel has covered the assassination of President John F. Kennedy to the election of President Barack Obama.
Mary Steenburgen – 1953
The versatile, award-winning American actress is known for her roles in films including Book Club, Elf, and Parenthood.
Honorable Mentions
Kate Chopin – 1850
Chester Floyd Carlson – 1906
Betsy Jochum – 1921
Gary Coleman – 1968
About National Day Calendar
National Day Calendar is the original and authoritative source for fun, unusual and unique National Days! Since our humble beginnings on National Popcorn Day in 2013, we have been tracking the National Days, National Weeks, National Months, and International Days. We became the first calendar of its kind to curate the days all in one place and tell their stories, too! Here at National Day Calendar, we are on a mission to Celebrate Every Day with you! And by you, we mean families, businesses, educators, and strangers we meet on the street. There's more than one day for everyone.
At National Day Calendar, we discovered the National Days have a way of inspiring us. We're honored to tell the stories behind the days and provide you with informational ways to incorporate the National Days into your business, family, schools, and home!