Looking Back
February 6, 2022 - NATIONAL LAME DUCK DAY – NATIONAL FROZEN YOGURT DAY – NATIONAL CHOPSTICKS DAY
FEBRUARY 6, 2022 | NATIONAL LAME DUCK DAY | NATIONAL FROZEN YOGURT DAY | NATIONAL CHOPSTICKS DAY
NATIONAL LAME DUCK DAY
On February 6th, National Lame Duck Day recognizes the ratification of the 20th Amendment to the United States Constitution or the Lame Duck Amendment. The term "lame duck" originated as a description of stockbrokers in 1700s… Read more…
NATIONAL FROZEN YOGURT DAY
National Frozen Yogurt Day on February 6th recognizes a sweet frozen dessert that has gone from fad status to staple freezer item in a few decades. Frozen yogurt sales are increasing every year as people want a healthier alternative… Read more…

NATIONAL CHOPSTICKS DAY
Each year on National Chopsticks Day, people worldwide celebrate the humble and ancient utensils on February 6th. Around 1200 B.C., Chinese cooks began using chopsticks to… Read more…
On Deck for February 7, 2022
National Days
International Days
Recipe of the Day
Shrimp Fettucini
Prep: 5 minutes
Cook: 15 minutes
Total Prep: 20 minutes
Serves 4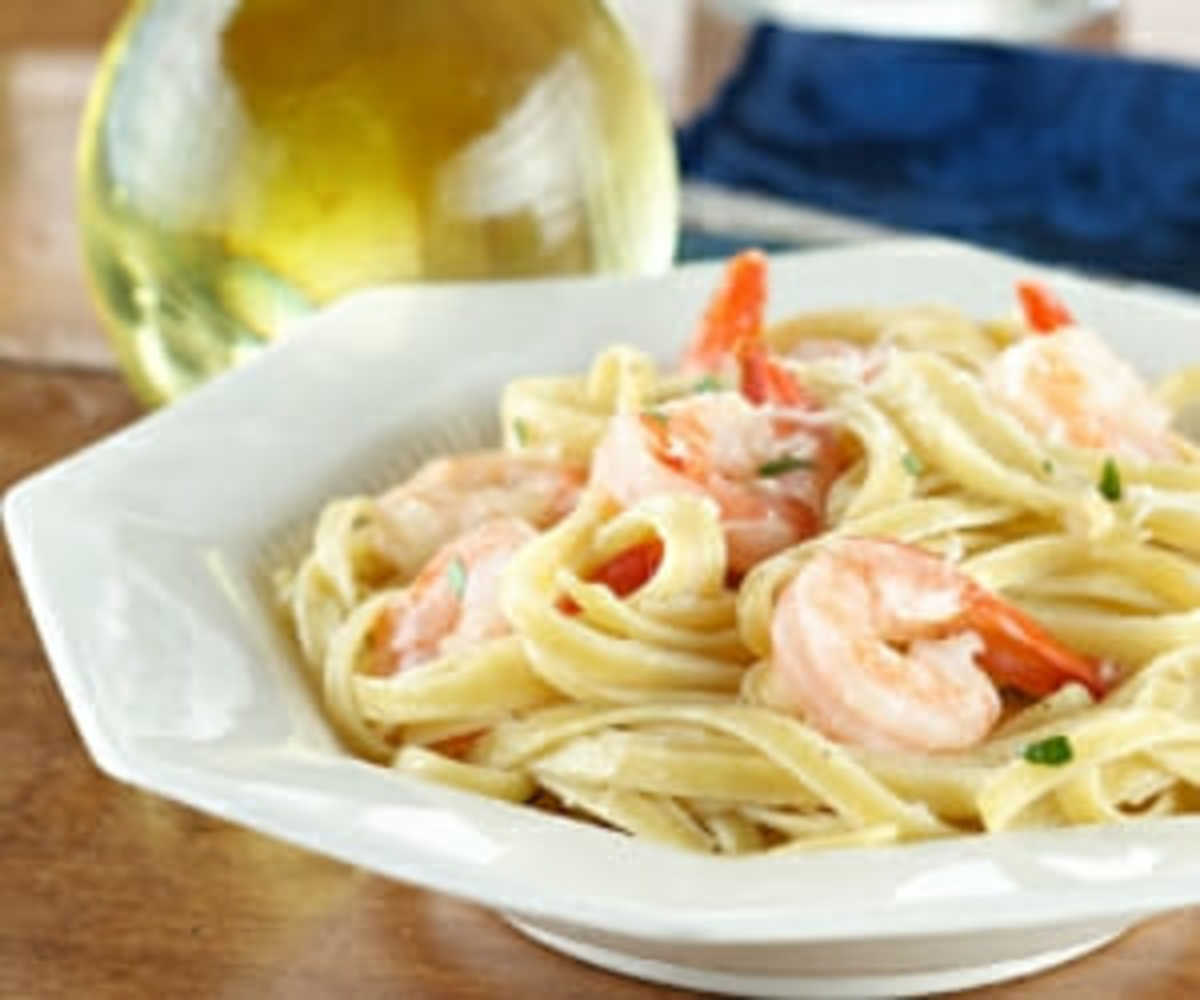 Ingredients:

8 ounces fettuccine
1 pound large shrimp, de-shelled and de-veined
1 tablespoon Cajun seasoning
2 tablespoons all-purpose flour
2 tablespoons butter
2 tablespoons olive oil
1 cup chicken broth
1 cup heavy cream
salt and pepper for taste
1/2 cup grated Parmesan cheese
1 tablespoon fresh chopped parsley
Instructions:
Cook your pasta according to the directions on the package.
Place uncooked shrimp in bowl and sprinkle shrimp with the entire tablespoon of cajun spice, and toss well.
Next, sprinkle all-purpose flour on top of the seasoned shrimp and toss well. Coat well.
Put butter and oil in a deep skillet and cook on high heat.
Add your shrimp to skillet and cook for about 2 minutes on each side.
Remove shrimp from skillet and set aside.
Add chicken broth and heavy cream to the same skillet, whisking continuously until remaining ingredients are added.
Season with salt and pepper (or additional cajun spice if you prefer!)
Still whisking, bring mixture to a boil.
Add Parmesan cheese.
Add fettuccine and shrimp back into the pot and toss.
Garnish with additional Parmesan cheese and parsley on top.
(Note to chef: try to buy a Cajun seasoning without salt to avoid making this recipe too salty.)
February 6th Celebrated (and Not So Celebrated) History
1917
The California Associated Raisin Company trademarked the Sun-Maid name. Just two years before, advertising executive E.A. Berg created an advertising campaign inspired by the very raisins dried by the sun. In an interesting twist of fate, Sun-Maid executive Leroy Payne spotted a young Lorraine Collett in a red bonnet and asked her to pose for a painting that would later become the Sun-Maid logo.
1937
Covici Friede publishes John Steinbeck's novella Of Mice and Men. Set during the Great Depression, the story follows two migrant ranch workers, George and Lennie, who dream of owning their own ranch someday. Steinbeck adapted the book into a three-act play.
1935
Parker Brothers sold its first Monopoly game. Originally called "The Landlord's Game," it was created in 1903 by Lizzie Magie.
1971
Alan Shepard delivers airmail like he's never seen before when he hits two golf balls on the Moon. During his third mission to the Moon, the Apollo 14 astronaut took three swings with his specialized club to hit the two golf balls, making the first golf drives in space.
February 6th Celebrated (and Not So Celebrated) History
Babe Ruth – 1895
With some of baseball's most colorful nicknames, including the Sultan of Swat, Babe Ruth captivated baseball for 22 seasons. During his career, he spent most of his time with the New York Yankees but he left a curse with the Boston Red Sox and also spent time with the Atlanta Braves.
Ronald Reagan – 1911
The 40th President of the United States served two consecutive terms in the Oval Office. Before being elected to any office, Reagan was an actor in Hollywood and president of the Screen Actors Guild. Just two months into his administration, an assassination attempt would be made on his life. He would recover to see to the end of the Cold War and an era of peace and general prosperity.
Mary Leakey – 1913
The British paleoanthropologist made many discoveries during her career but one of the most important came in 1948 when she discovered the first fossilized skull of Proconsul africanus. This early ancestor of both apes and humans lived about 25 million years ago.
Thurl Ravenscroft – 1914
The voice actor is best known as the original voice of Tony the Tiger for Kellogg's Frosted Flakes. "They're Grrrreat!"
Tom Brokaw – 1940
The noted television journalist anchored the NBC Nightly News for 22 years. He is also the author of The Greatest Generation.
Bob Marley – 1945
The pioneering Jamaican musician brought reggae to the masses with the band The Wailers. Some of their most popular songs include "No Woman, No Cry," "Three Little Birds," and "Stir it Up."
Natalie Cole – 1950
The Grammy Award-winning singer-songwriter earned a legendary reputation in her own right for her jazz and soul music. Known for her albums including Inseparable, Everlasting, and Take a Look, but she also recorded Unforgettable, an album of cover songs previously performed by her father, Nat King Cole.
Honorable Mention
Mary Rudge – 1842
Anne Bethel Spencer – 1882
About National Day Calendar
National Day Calendar® is the original and authoritative source for fun, unusual and unique National Days! Since our humble beginnings on National Popcorn Day in 2013, we have been tracking the National Days, National Weeks, National Months, and International Days. We became the first calendar of its kind to curate the days all in one place and tell their stories, too! Here at National Day Calendar, we are on a mission to Celebrate Every Day with you! And by you, we mean families, businesses, educators, and strangers we meet on the street. There's more than one day for everyone.
At National Day Calendar, we've found the National Days have a way of inspiring us. We're honored to tell the stories behind the days and provide you with informational ways to incorporate the National Days into your business, family, schools, and home!
Be sure to stay in the know by signing up for our e-mail updates. Also, follow us on Facebook, Twitter, and Instagram.
Our Ambassador Program is another way #CelebrateEveryDay®! Whether you become an ambassador or follow one of the savvy ambassadors, their fun videos and posts will keep you prepared for every holiday.
© National Day Calendar® 2013 – 2021