(Last Updated On: February 2, 2023)
FEBRUARY 4, 2023 | ICE CREAM FOR BREAKFAST DAY | NATIONAL HOMEMADE SOUP DAY | NATIONAL THANK A MAIL CARRIER DAY | NATIONAL CREATE A VACUUM DAY | NATIONAL HEMP DAY | NATIONAL PLAY OUTSIDE DAY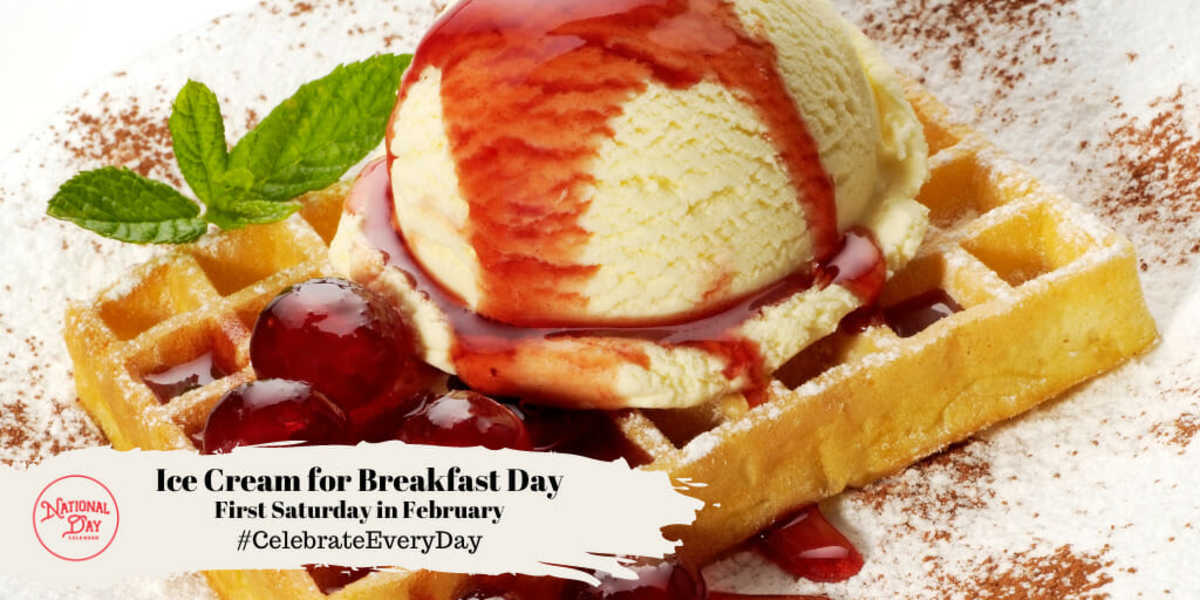 ICE CREAM FOR BREAKFAST DAY
The first Saturday in February is a big treat because it's Ice Cream for Breakfast Day! What better way to start the day than with a refreshingly sweet scoop of ice cream with your breakfast? Read more…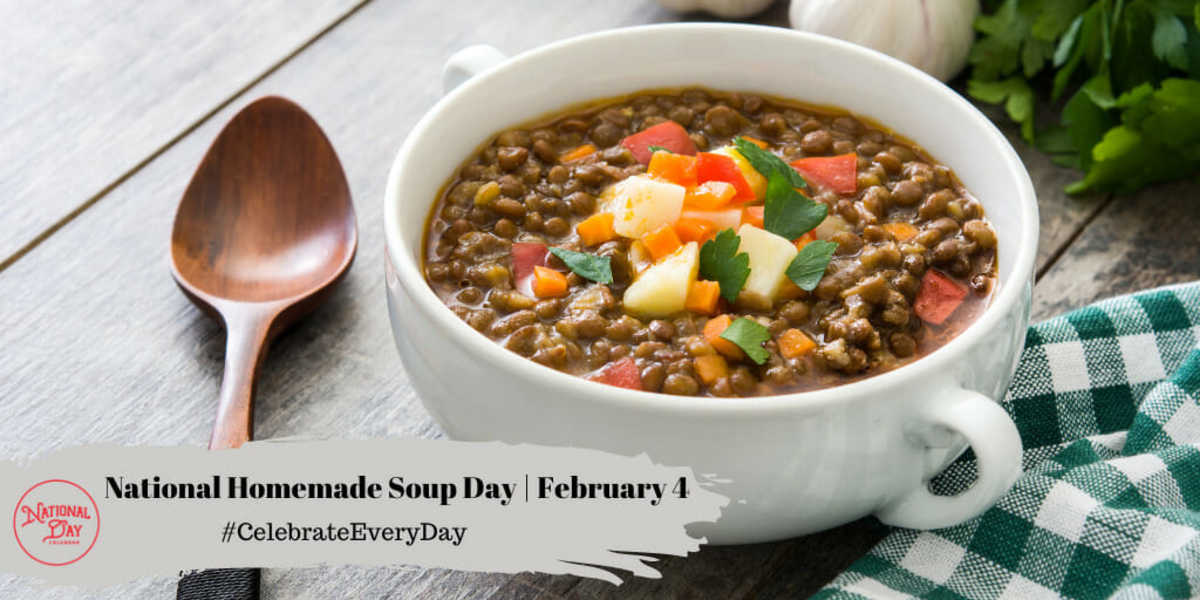 NATIONAL HOMEMADE SOUP DAY
February 4th heats up with National Homemade Soup Day. In every cuisine, soup provides a rich basis of flavor and history. Read more…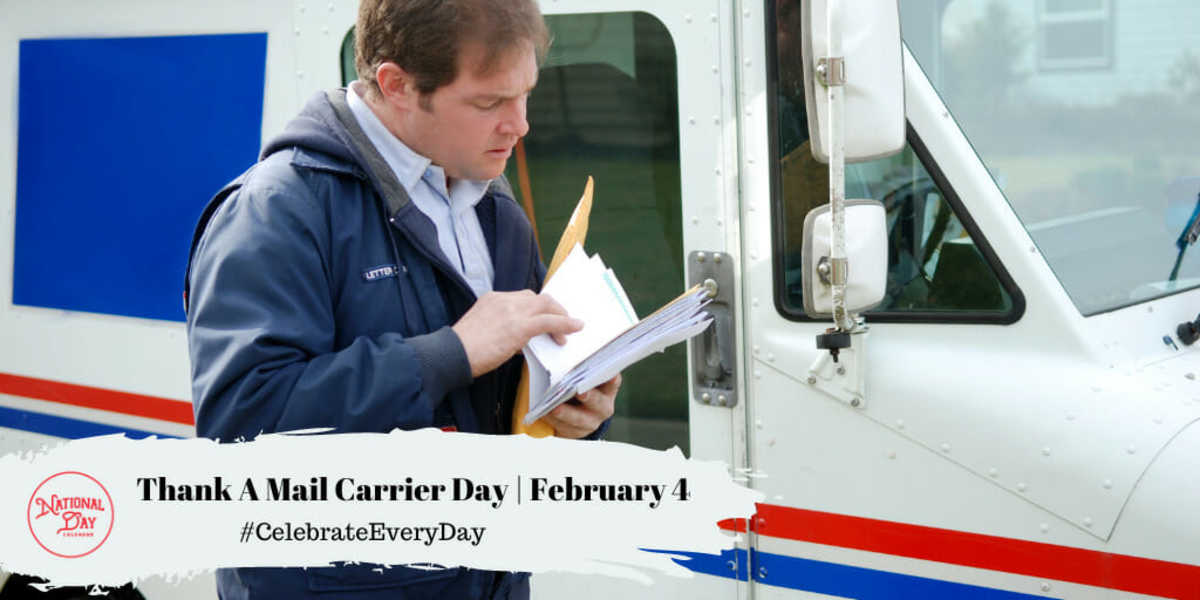 NATIONAL THANK A MAIL CARRIER DAY
National Thank A Mail Carrier Day (also known as Thank a Mailman Day) on February 4th reminds us that someone makes sure the mail gets through 6 days a week 52 weeks a year. The day reminds us just how important mail carriers are to our daily lives. Take time out of your day to thank the mail carrier responsible for delivering your mail. Read more…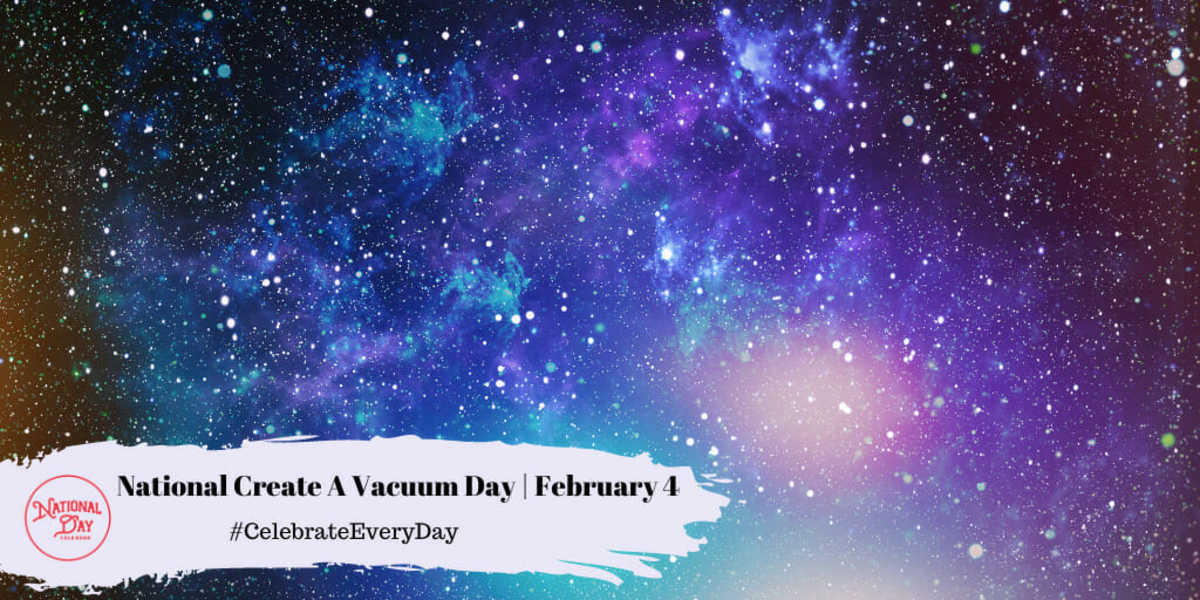 NATIONAL CREATE A VACUUM DAY
National Create A Vacuum Day on February 4th explores spaces void of matter. On this day, we are challenged to create one. Read more…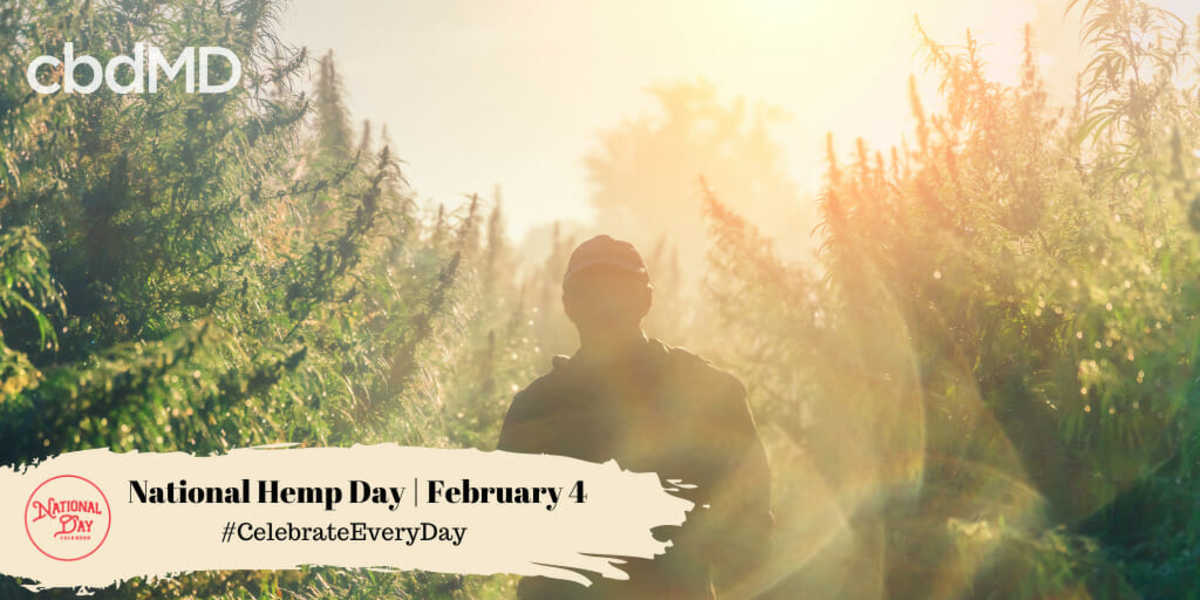 NATIONAL HEMP DAY
On February 4th, National Hemp Day proudly weaves a celebration surrounding an industry with a long and innovative history. Read more…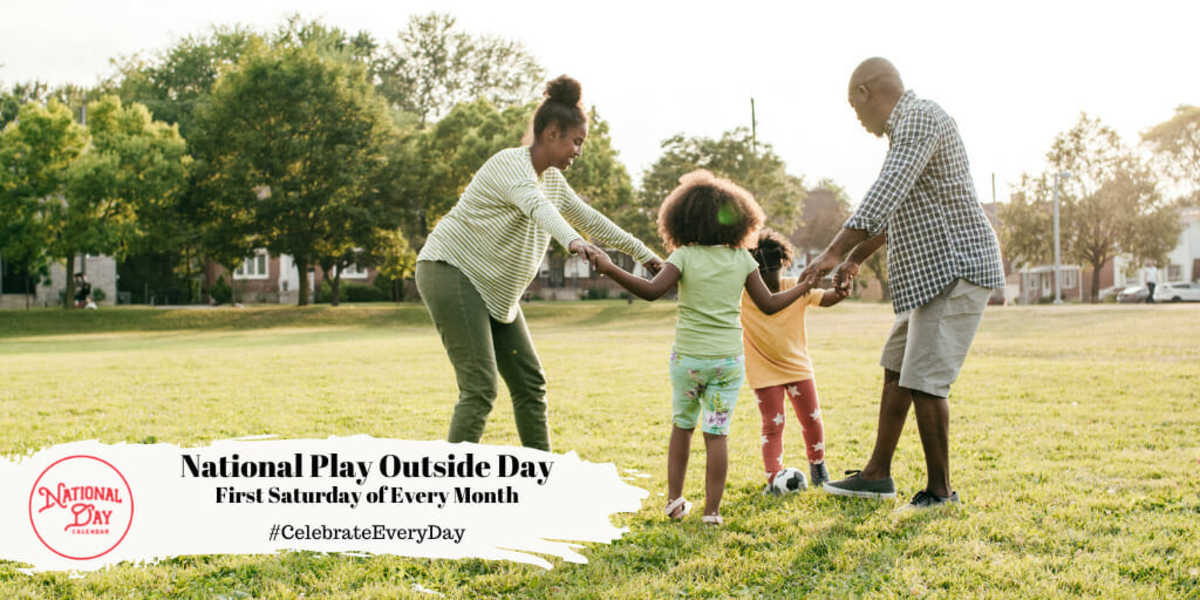 NATIONAL PLAY OUTSIDE DAY
If it's the first Saturday of the month, it's National Play Outside Day. So, no matter what month it is, everyone put down their electronic devices and get outside! Read more…
On Deck for February 5, 2023
National Days
NATIONAL SHOWER WITH A FRIEND DAY
NATIONAL WEATHERPERSON'S DAY
International Days
WORLD NUTELLA DAY
Recipe of the Day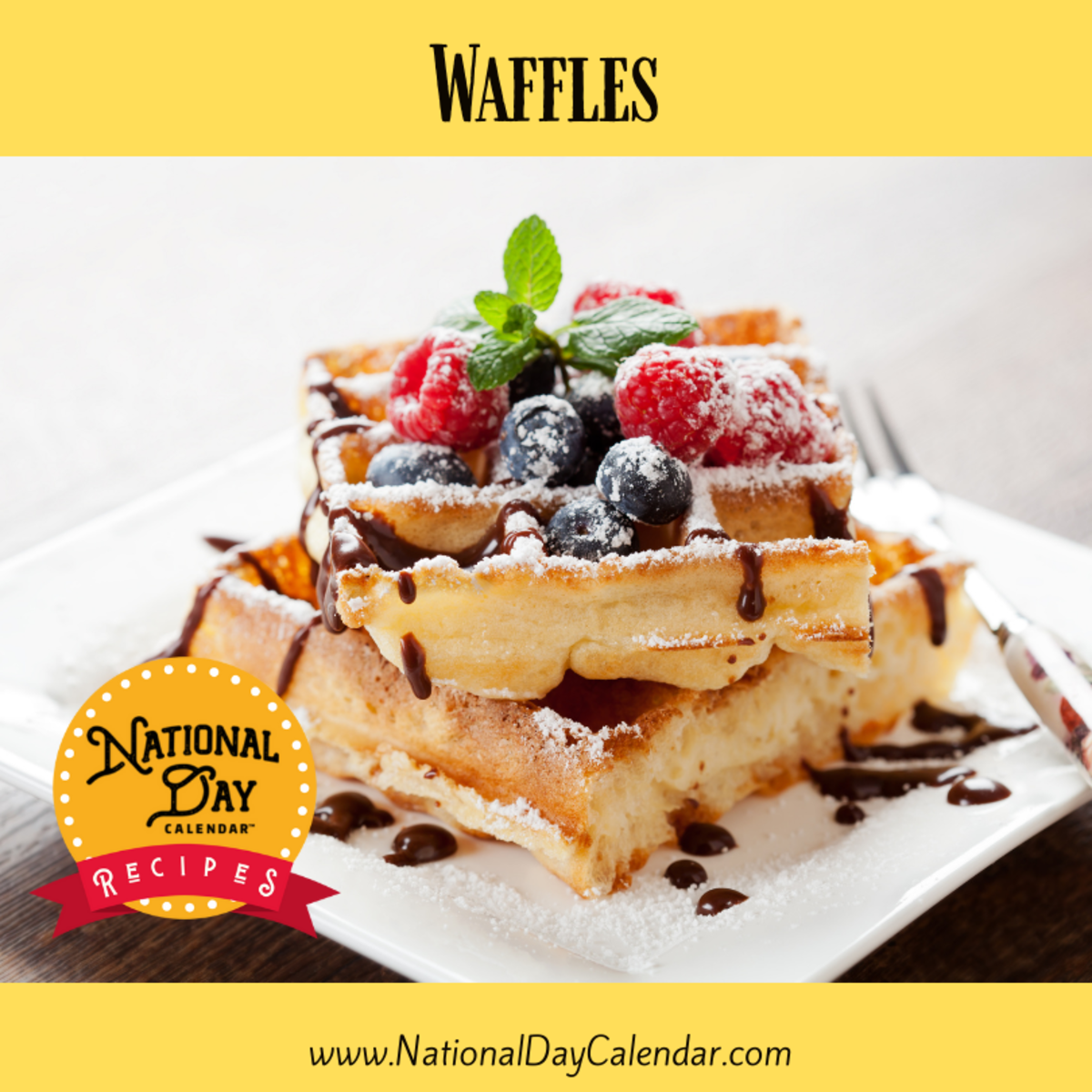 Waffle
Prep: 5 minutes
Cook: 20 minutes
Total Prep: 25 minutes
Servings: 6 waffles
Ingredients:
2 eggs
2 cups flour
1 3/4 cups milk
1/2 cup vegetable oil
1 tablespoon white sugar
4 teaspoons baking powder
1/4 teaspoon salt
1/2 teaspoon vanilla extract
Instructions:
Turn on the waffle iron to heat. In a large bowl, beat eggs until fluffy. Add remaining ingredients and beat until the batter is smooth.
Spray the waffle iron with cooking spray or coat with vegetable oil. Pour batter onto hot iron and cook until golden.
February 4th Celebrated History
1789
The Electoral College is convened and casts its votes unanimously electing George Washington as the first President of the United States of America.
1826
Carey & Lea of Philadelphia publishes James Fenimore Cooper's The Last of the Mohicans.
1932
The first Winter Olympic Games outside Europe opens in Lake Placid, New York.
1938
Disney releases the animated film Snow White and the Seven Dwarfs.
1941
Roy J. Plunkett received patent No. 2,230,654 for the non-stick material called Teflon.
2004
Mark Zuckerberg, Eduardo Saverin, Andrew McCollum, Dustin Moskovitz, and Chris Hughes launched the social networking platform called The Facebook.
February 4th Celebrated History
Charles Lindbergh – 1902
In 1927, the American aviator gained international notoriety when he became the first person to fly solo non-stop from across the Atlantic ocean. His flight in his monoplane named Spirit of St. Louis from New York to Paris earned him a prize of $25,000.
Clyde W. Tombaugh – 1906
In 1930, the American astronomer discovered the 9th planet in our solar system – Pluto. It would later be demoted to a dwarf planet in 2006.
Rosa Parks – 1913
The American civil rights activist sparked the Montgomery Bus Boycott in 1955 when she refused to give up her seat in the 'colored section' of the bus to a white person.
Betty Friedan – 1921
The noted journalist and activist co-founded the National Organization of Women in 1966.
About National Day Calendar
National Day Calendar is the original and authoritative source for fun, unusual and unique National Days! Since our humble beginnings on National Popcorn Day in 2013, we have been tracking the National Days, National Weeks, National Months, and International Days. We became the first calendar of its kind to curate the days all in one place and tell their stories, too! Here at National Day Calendar, we are on a mission to Celebrate Every Day with you! And by you, we mean families, businesses, educators, and strangers we meet on the street. There's more than one day for everyone.
At National Day Calendar, we discovered the National Days have a way of inspiring us. We're honored to tell the stories behind the days and provide you with informational ways to incorporate the National Days into your business, family, schools, and home!