(Last Updated On: February 24, 2023)
FEBRUARY 28, 2023 | NATIONAL PUBLIC SLEEPING DAY | NATIONAL TOOTH FAIRY DAY | NATIONAL CHOCOLATE SOUFFLE DAY | RARE DISEASE DAY USA | WORLD SPAY DAY | NATIONAL FLORAL DESIGN DAY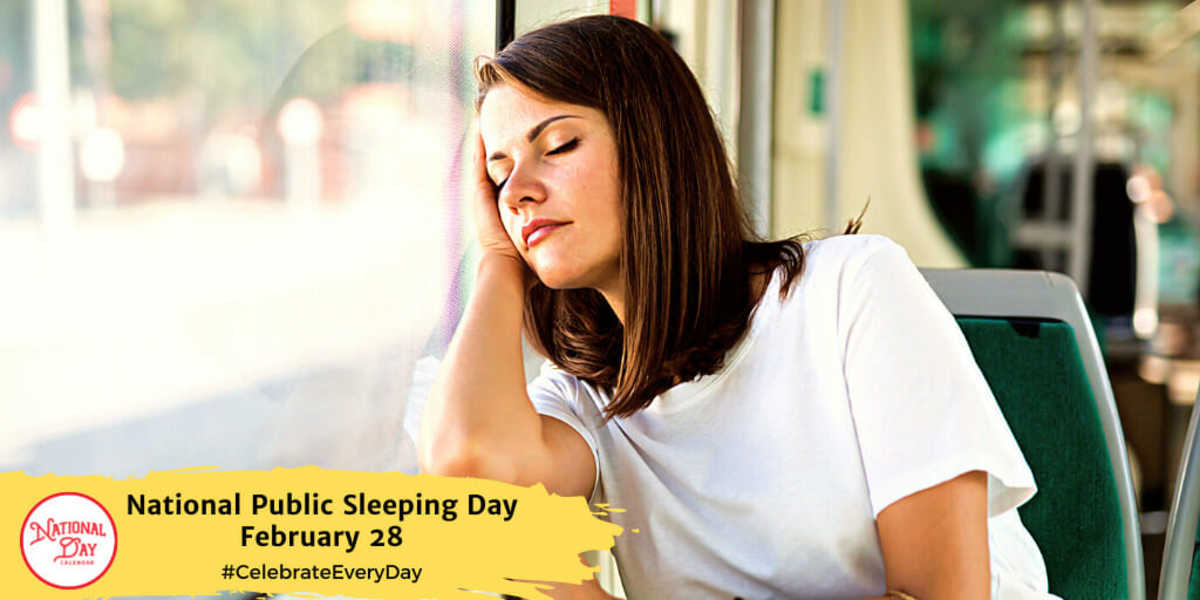 NATIONAL PUBLIC SLEEPING DAY
If you're tired on February 28th, it might be because National Public Sleeping Day encourages a mid-day nap right where you are. It is a day for anyone and everyone to take a nap on a blanket at the beach, at the park, in the movie theater, on a bus, train, or subway or any other public place that may work for you. However, it may not be a good idea to take that nap at your desk during work! Read more…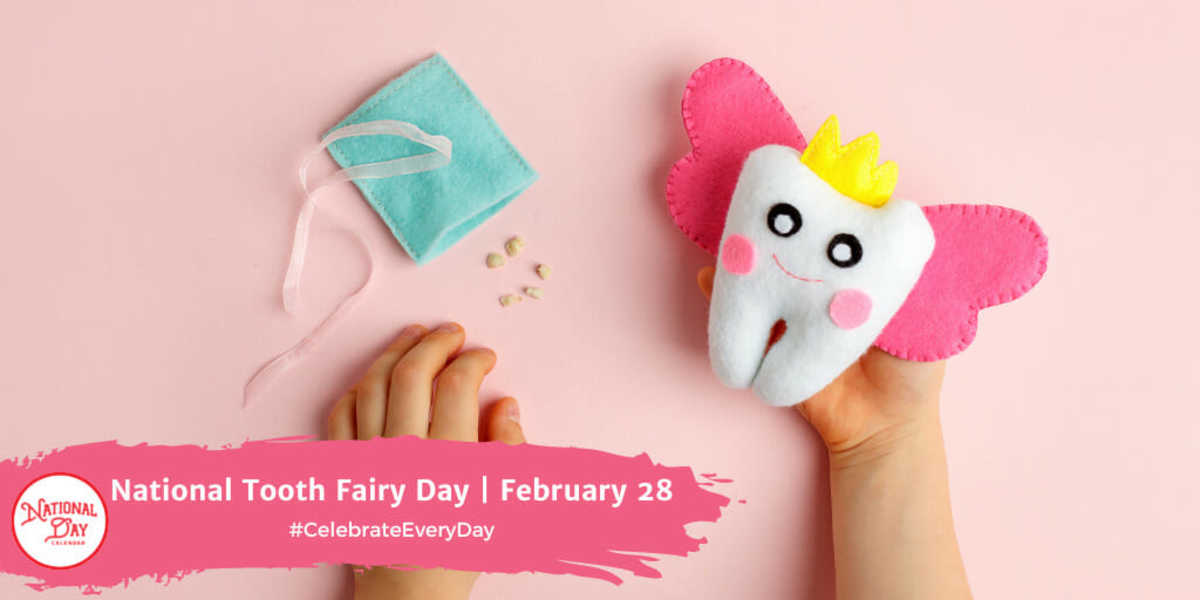 NATIONAL TOOTH FAIRY DAY
February 28th, National Tooth Fairy Day, encourages us to take a look back on the history of one of dental care's little helpers. It's one way our children develop good dental hygiene. Read more…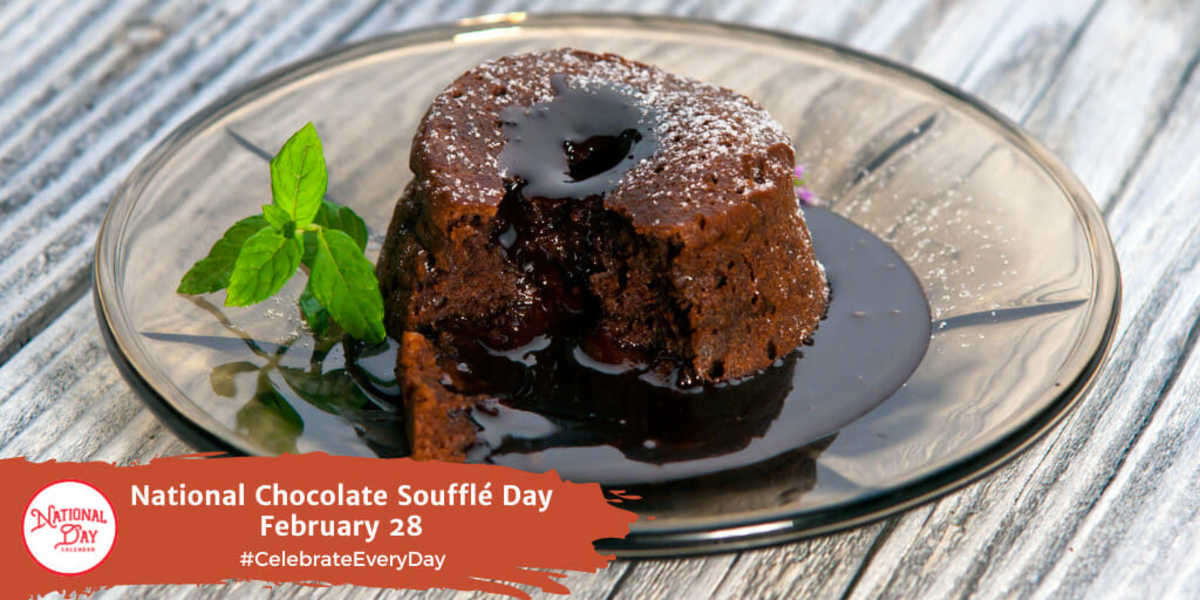 NATIONAL CHOCOLATE SOUFFLÉ DAY
National Chocolate Soufflé Day celebrates a delightfully delicious dessert on February 28th each year. Read more…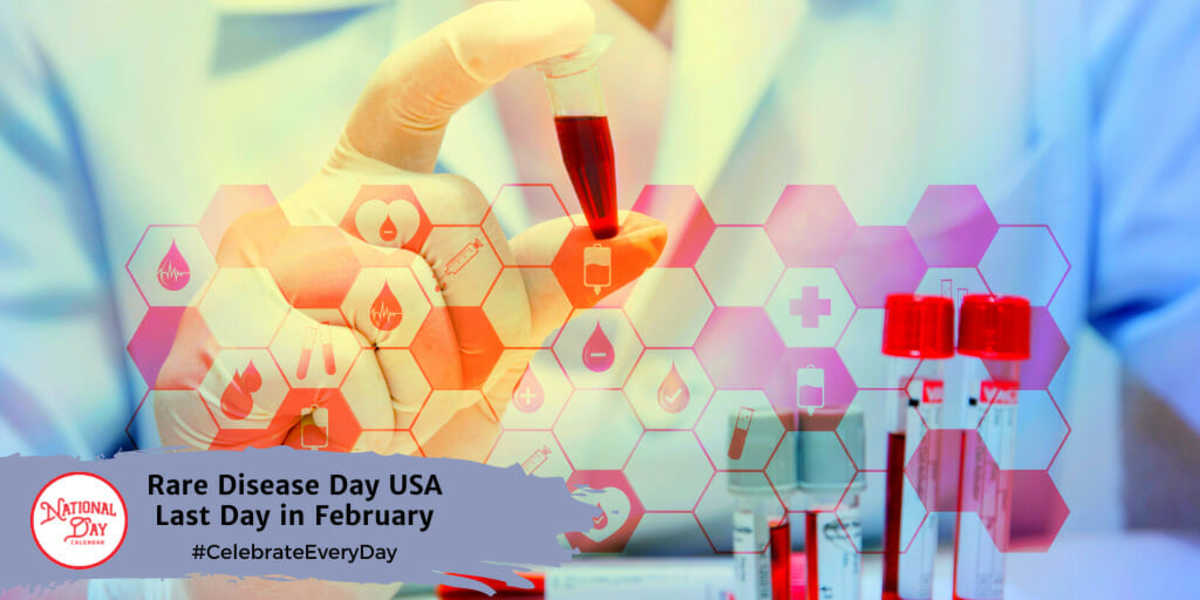 RARE DISEASE DAY USA
Each year on the last day in February, Rare Disease Day brings awareness and education about rare diseases and the suffering they cause. Read more…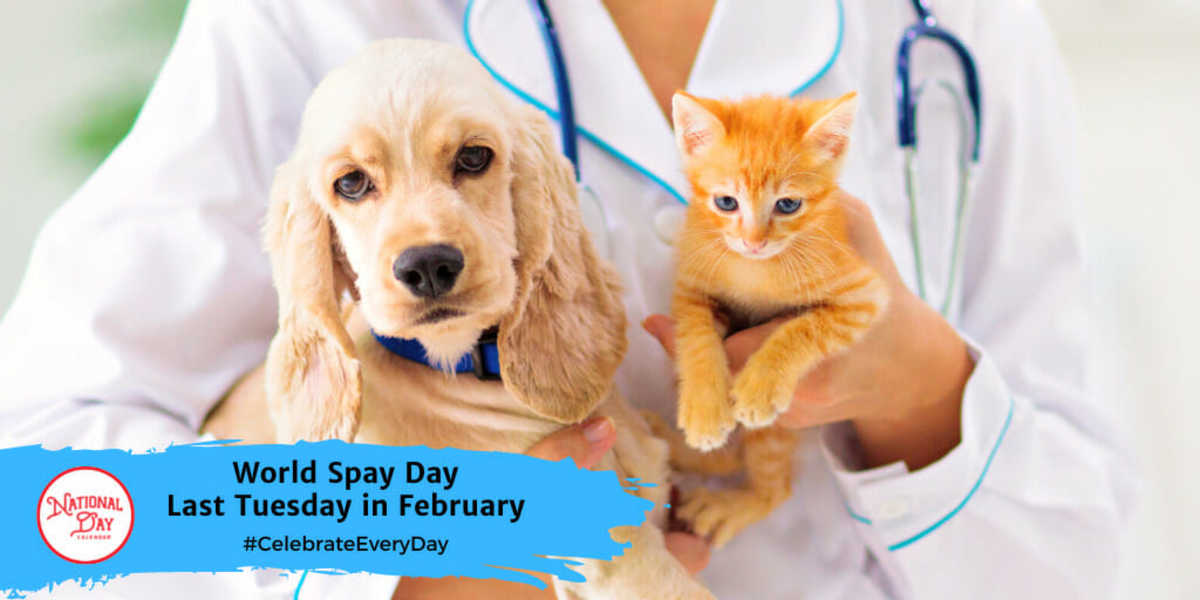 WORLD SPAY DAY
World Spay Day annually aims to decrease stray pet populations by increasing awareness of the importance of spaying and neutering programs. Around the world, a variety of effective programs reduce stray populations. These programs target both strays in neighborhoods and in shelters. Read more…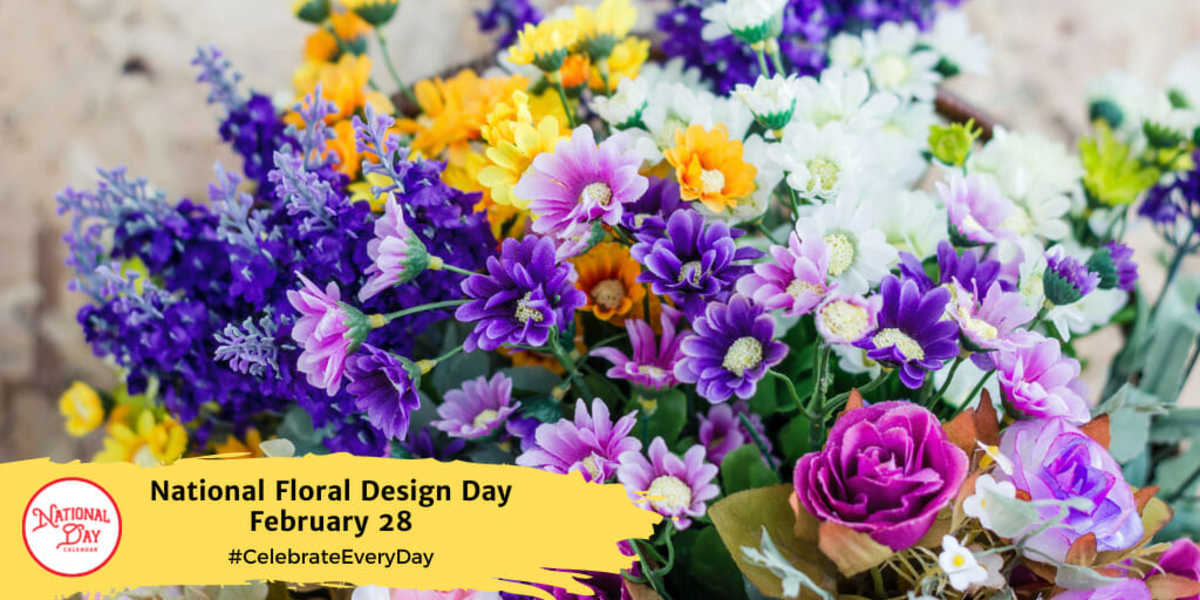 NATIONAL FLORAL DESIGN DAY
National Floral Design Day on February 28th recognizes the art and history of floral design. For thousands of years, floral design has been an important cultural art form. This is the day we celebrate that art form. It may be in a bouquet, painting, in textiles, a garden or a floral arrangement. Read more…
On Deck for March 1, 2023
National Days
National Sunkist® Citrus Day
National Dadgum That's Good Day
National Fruit Compote Day
National Horse Protection Day
National Minnesota Day
National Peanut Butter Lover's Day
National Pig Day
Self-Injury Awareness Day
Recipe of the Day
Peanut Butter BBQ Chicken Pizza
Prep Time: 30 minutes
Bake Time: 10-12 minutes
Total Prep: About 40 minutes
Serves 4 (with 2 slices each)
Ingredients:
1 package pizza crust
1 cup shredded rotisserie chicken
1 tablespoon peanut butter
1/4 cup BBQ sauce
2 green onions, chopped
8 oz. mozzarella cheese
Instructions:
Prepare packaged crust according to package directions.
Combine peanut butter with 1/4 cup of BBQ sauce and mix thoroughly.
Spread over the prepared and partially-baked crust.
Add chopped rotisserie chicken, green onions, and mozzarella cheese.
Bake 10-12 minutes until cheese begins to turn golden.
February 28th Celebrated History
1827
Baltimore, Maryland merchants chartered the Baltimore and Ohio Railroad, the first railroad in America to offer commercial service to both people and freight. They hoped to better compete with New York for trade from the west.
1935
Dr. Wallace Carothers develops the synthetic polymer nylon. The chemist developed the material while working for DuPont, and its invention led to many applications including toothbrush bristles, women's stockings, cord, fabrics, furniture, and more.
1940
The University of Pittsburgh squares off against Fordham University at Madison Square Garden in the first televised basketball game. NBC broadcast the hoops event with Pittsburgh winning 57-37.
1976
Paul Simon takes home two wins at the 18th annual Grammy Awards. Still Crazy After All These Years won Album of the Year and Best Pop Vocal Performance. Andy Williams hosted. Other winners included Natalie Cole won Vest R&B Vocal Performance for "This Will Be" and Stephen Sondheim took home Song of the Year for "Send in the Clowns" from the Broadway hit A Little Night Music.
1983
The beloved television show M*A*S*H airs its final episode. A record 106 million viewers tune and the show still holds the record for a season finale viewership.
February 28th Celebrated Birthdays
John Tenniel – 1820
The political cartoonist is better known for his illustrations for Lewis Carroll's fantasy novels Alice's Adventures in Wonderland and Through the Looking Glass.
Dee Alexander Brown – 1908
The historian and author of numerous books is better known for his work Bury My Heart At Wounded Knee.
Vincente Minnelli – 1910
The American film and stage director is known for directing classic musicals, including Meet Me in St. Louis and The Band Wagon. He won Academy Awards for An American in Paris and Gigi.
Tommy Tune – 1939
The 10-time Tony-winning actor, dancing, director, and choreographer is known for his Broadway productions. From Seesaw to A Joyful Noise and Grand Hotel, his performances and productions are always stellar.
Mario Andretti – 1940
For 36 years, the Italian-born American racing driver kept the heat on stock car, U.S. championship, and Formula One racers. He drove them all.
Bernadette Peters – 1948
The award-winning actress graced both stage and screen, sharing her humor and musical talents. Peters keeps us in stitches in The Jerk and plays a memorable Annie Oakley in Annie Get Your Gun.
Mercedes Ruehl – 1948
The immensely talented dramatic actress, Mercedes Ruehl, has earned several awards for her performances on both stage and screen. Her role as Anne in The Fisher King earned her an Academy Award for Best Supporting Actress. Ruehl earned a Tony for her role as Bella in the Neil Simon drama Lost In Yonkers. She revived the role for the 1993 opposite Richard Dreyfus.
About National Day Calendar
National Day Calendar is the original and authoritative source for fun, unusual and unique National Days! Since our humble beginnings on National Popcorn Day in 2013, we have been tracking the National Days, National Weeks, National Months, and International Days. We became the first calendar of its kind to curate the days all in one place and tell their stories, too! Here at National Day Calendar, we are on a mission to Celebrate Every Day with you! And by you, we mean families, businesses, educators, and strangers we meet on the street. There's more than one day for everyone.
At National Day Calendar, we discovered the National Days have a way of inspiring us. We're honored to tell the stories behind the days and provide you with informational ways to incorporate the National Days into your business, family, schools, and home!