(Last Updated On: February 23, 2023)
FEBRUARY 26, 2023 | NATIONAL TELL A FAIRY TALE DAY | NATIONAL SET A GOOD EXAMPLE DAY | NATIONAL PISTACHIO DAY | NATIONAL LETTER TO AN ELDER DAY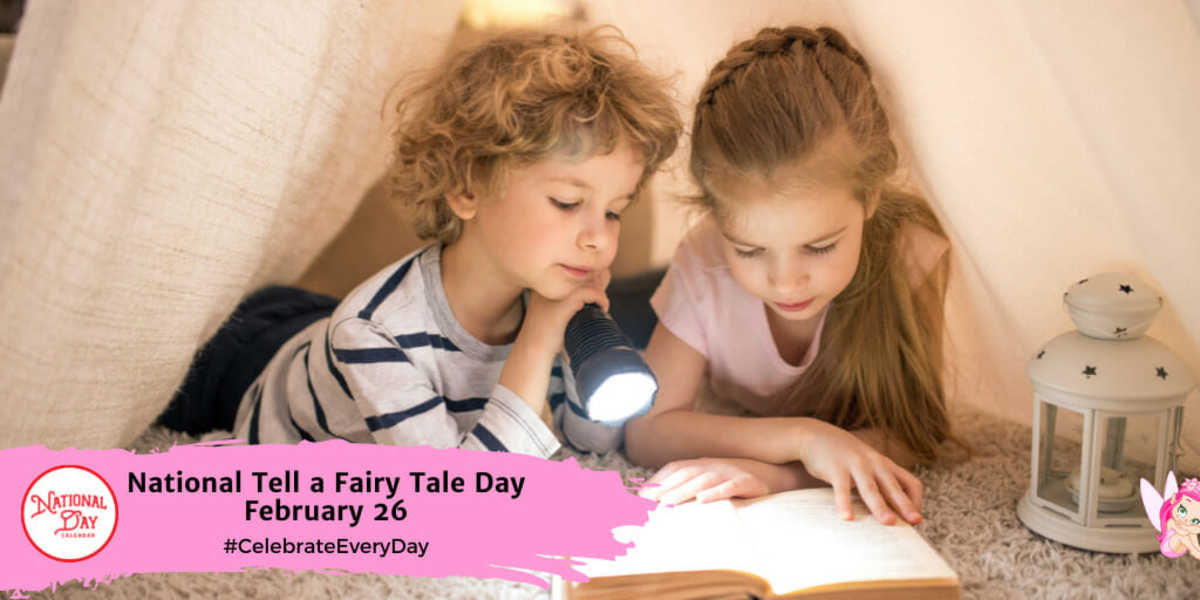 NATIONAL TELL A FAIRY TALE DAY
On February 26th, have a happily ever after kind of day. It is National Tell A Fairy Tale Day! Read more…
NATIONAL SET A GOOD EXAMPLE DAY
When we observe kindness in others, we are often inspired to offer kindness ourselves. Someone set a good example for us to follow, and we must continue those good examples for others in our lives. National Set A Good Example Day on February 26th encourages us to set a good example that inspires others. Read more…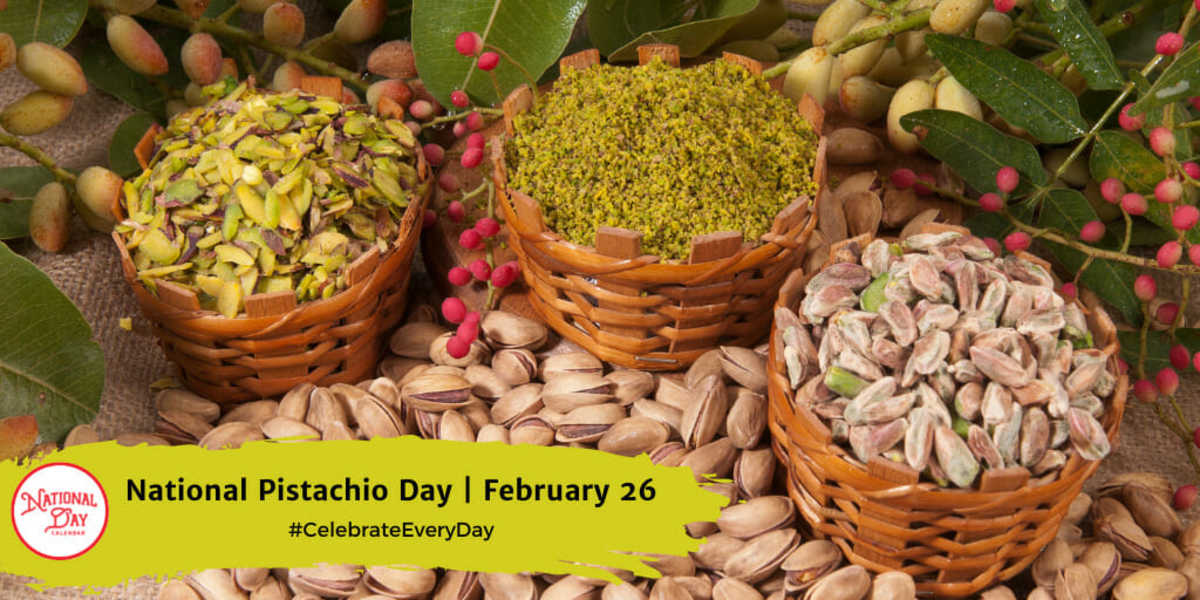 NATIONAL PISTACHIO DAY
February 26th recognizes all things pistachio and National Pistachio Day is the day to celebrate! Pistachio lovers rejoice as they eat their favorite nut all day long. For those who do not eat pistachios, buy some and give them to someone who does. Crack them open and eat them up or enjoy them in ice cream or your favorite pistachio dessert! Read more…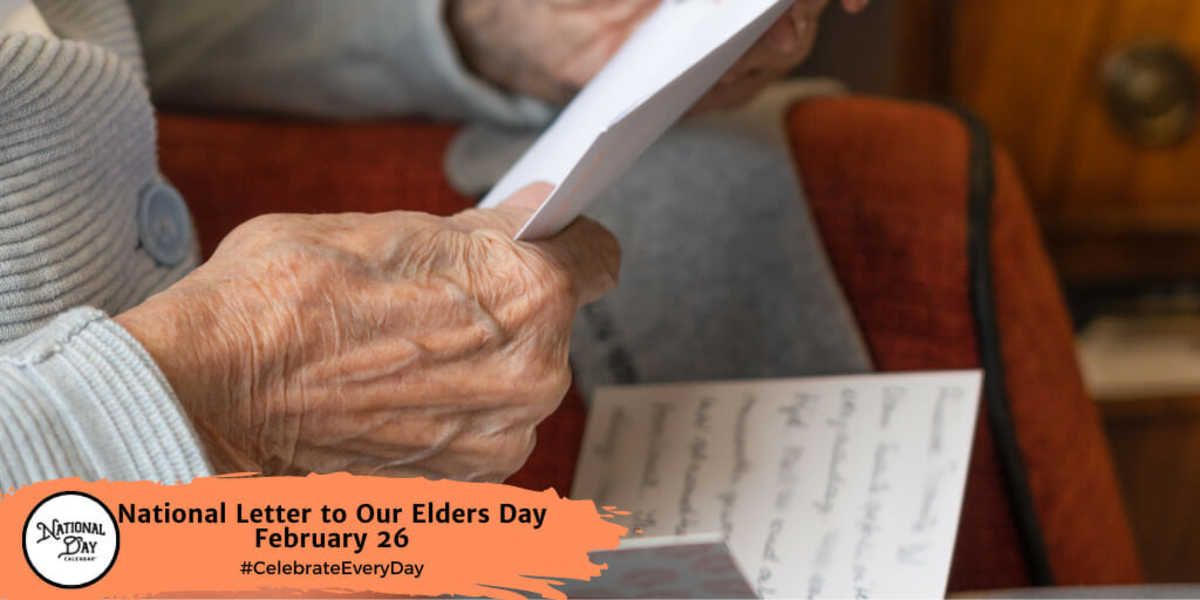 NATIONAL LETTER TO AN ELDER DAY
Every year on February 26th, National Letter to an Elder Day encourages putting pen to paper and writing to an elder you know. The day serves to remind that loved ones enjoy hearing from us and that a simple letter brightens their day. Read more…
On Deck for February 27, 2023
National Days
NATIONAL POLAR BEAR DAY
NATIONAL KAHLUA DAY
NATIONAL RETRO DAY
ANOSMIA AWARENESS DAY
NATIONAL STRAWBERRY DAY
Recipe of the Day
Strawberry Shortcake
Prep: 15 minutes
Cook: 25 minutes
Total Prep: 40 minutes
Serves 8-9
Ingredients:
6 cups fresh strawberries, sliced
1/2 cup sugar + 3 tablespoons
3 cups all-purpose flour
1 1/2 tablespoon baking powder
3/4 teaspoon salt
3/4 cup unsalted butter, cubed
1 cup milk
1/4 cup heavy cream
1 1/2 teaspoons vanilla
16 ounces whipped cream
Instructions:
Placed sliced strawberries in a bowl with 1/2 cup of sugar.
In a large bowl, mix flour, sugar, baking powder, and salt. Cut in the butter until dough forms small pea-sized pieces. Add milk, cream, and vanilla. Stir until just blended.
Heat oven to 425°F. Drop large spoonfuls of dough onto a baking sheet about 2 inches apart. Bake for 18 to 20 minutes until the shortcakes are golden brown.
Let cool slightly. Place each shortcake onto a serving plate. Slice the top off of each shortcake, dividing the cake in half. Place spoonfuls of strawberries on the bottom layer and top with whipped cream. Add the second layer of shortcake and top with remaining strawberries. Add a final dollop of whipped cream and serve.
February 26th Celebrated History
1970
National Public Radio files articles of incorporation with the District of Columbia Recorder of Deeds. The organization's membership is comprised of independent, private, public U.S. radio stations.
1903
The U.S. Patent Office issued patent no. 534,840 to Michael Joseph Owens for a glass-blowing machine. Later that same year, Owens would co-found the Owens Bottle Machine Company in Toledo, Ohio. He also filed several other patents for bottle making.
1909
The Palace Theatre in London introduced the public to Kinemacolor with a showing of 21 short films. George Albert Smith created the process for adding color filters to film.
1986
Congress established the title of Poet Laureate Consultant in Poetry on December 20, 1985. On February 26, 1986, Robert Pen Warren was named the nation's first Poet Laureate.
February 26th Celebrated Birthdays
Victor Hugo – 1802
As imaginative and romantic as Victor Hugo was, he probably never conjured up any of the cinematic productions of his novels and plays. What might the French author of sweeping epics like Les Misérable and gothic works like The Hunchback of Notre Dame have thought of the modern interpretations?
Levi Strauss – 1829
Today, they are probably more fashion statements than workwear. They come in more styles and colors than Starbucks can come up with for coffee choices. In 1873, tailor Jacob Davis approached Levi Strauss with a proposal after creating a pair of reinforced waist-length overalls from the fabric Strauss had sold him. Less than a century later, they became the stylish wardrobe necessity every teenager required. Fashion designers elevated the humble blue jean to haute couture while the rest of us wrote love letters to our favorite old pair of jeans that fit perfectly.
Antoine "Fats" Domino – 1928
Anyone who loves Rock 'n' Roll needs to thank the man who bellied up to the piano and called himself "The Fat Man" in 1949. He's also known for the songs "Ain't That a Shame" and "Blue Berry Hill." Fats Domino's unique rhythm and enthusiastic personality drove an entirely new genre of music.
Johnny Cash – 1932
If an artist ever sang about who he was, Johnny Cash did. He sang about sinners and redemption, soldiers and drifters, and country boys. If Cash didn't speak to you through his music, you've not found the right song yet.
Karen Berger – 1958
The award-winning comic book editor helped create DC Comic's Vertigo imprint in 1993.
Susan Helms -1958
In 2001, the first military woman in space performed the longest spacewalk with astronaut James Voss. She began her distinguished career in the Air Force and became an astronaut in 1991.
About National Day Calendar
National Day Calendar is the original and authoritative source for fun, unusual and unique National Days! Since our humble beginnings on National Popcorn Day in 2013, we have been tracking the National Days, National Weeks, National Months, and International Days. We became the first calendar of its kind to curate the days all in one place and tell their stories, too! Here at National Day Calendar, we are on a mission to Celebrate Every Day with you! And by you, we mean families, businesses, educators, and strangers we meet on the street. There's more than one day for everyone.
At National Day Calendar, we discovered the National Days have a way of inspiring us. We're honored to tell the stories behind the days and provide you with informational ways to incorporate the National Days into your business, family, schools, and home!