(Last Updated On: February 21, 2023)
FEBRUARY 24, 2023 | NATIONAL TORTILLA CHIP DAY | NATIONAL SKIP THE STRAW DAY | NATIONAL TARTAR SAUCE DAY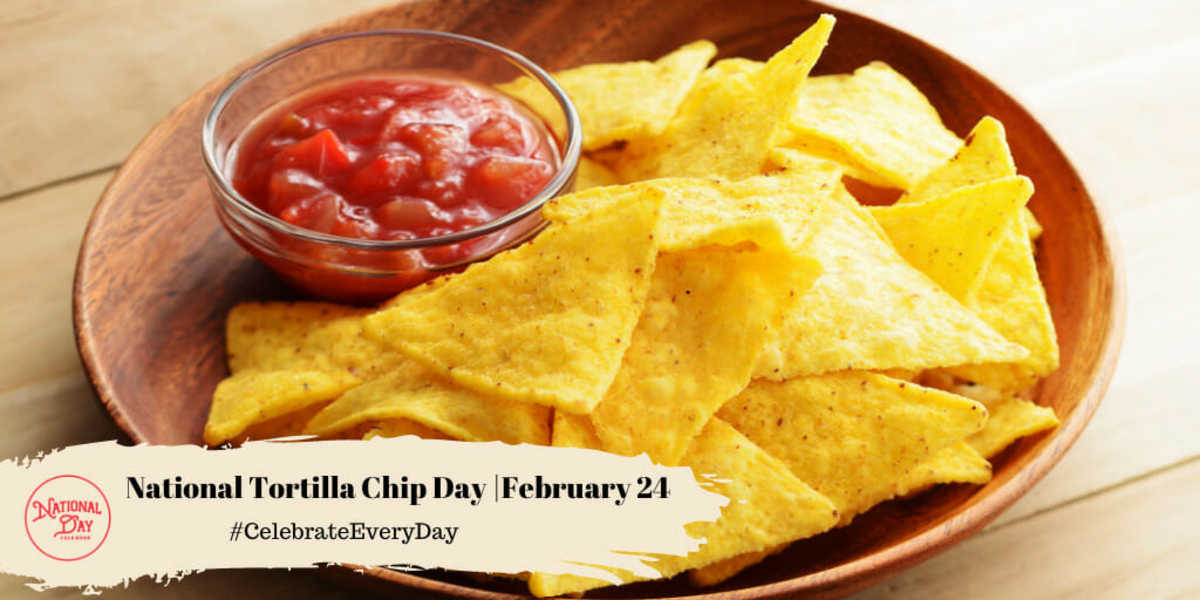 NATIONAL TORTILLA CHIP DAY
National Tortilla Chip Day on February 24th celebrates a crunchy chip that provides a multitude of ways to enjoy it! The day also shares the chip's history and many ways to enjoy this delicious snack food. Read more…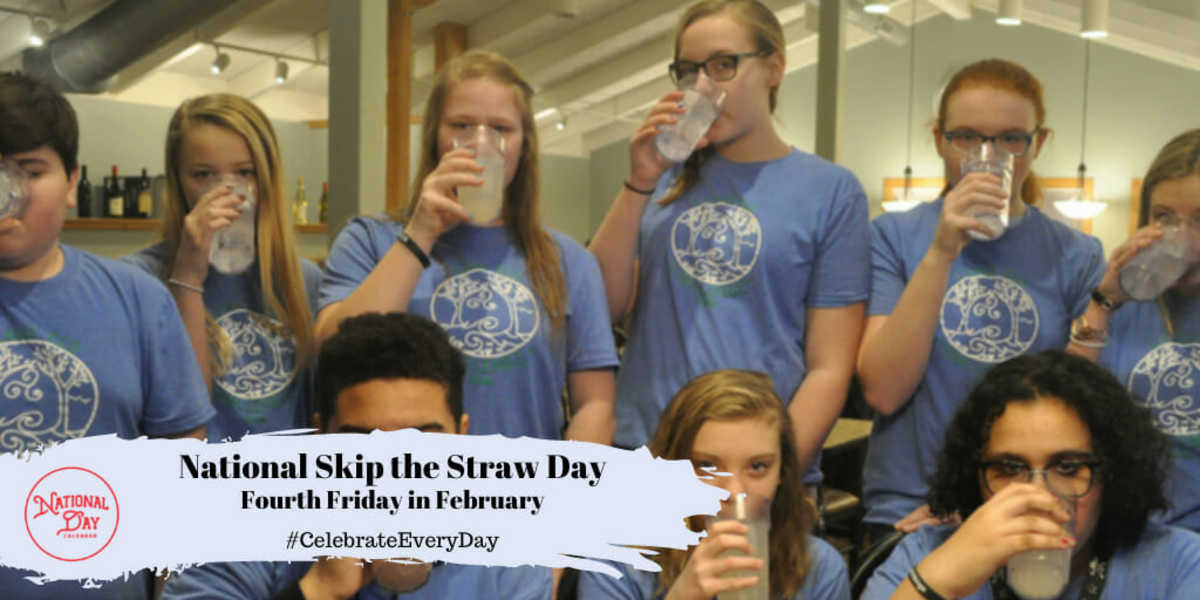 NATIONAL SKIP THE STRAW DAY
On the fourth Friday in February, The Coral Keepers ask you to consider a different way on National Skip the Straw Day! For thousands of years, humans have enjoyed slurping a refreshing beverage through a cylindrical tube. If Marvin Stone (the inventor of the first paper straw in 1888) were alive today, he might be shocked to know of the five large areas of the ocean, called gyres, where plastic garbage collects. The sea's currents create vortexes trapping plastics, and in the collection are plastic drinking straws. Read more…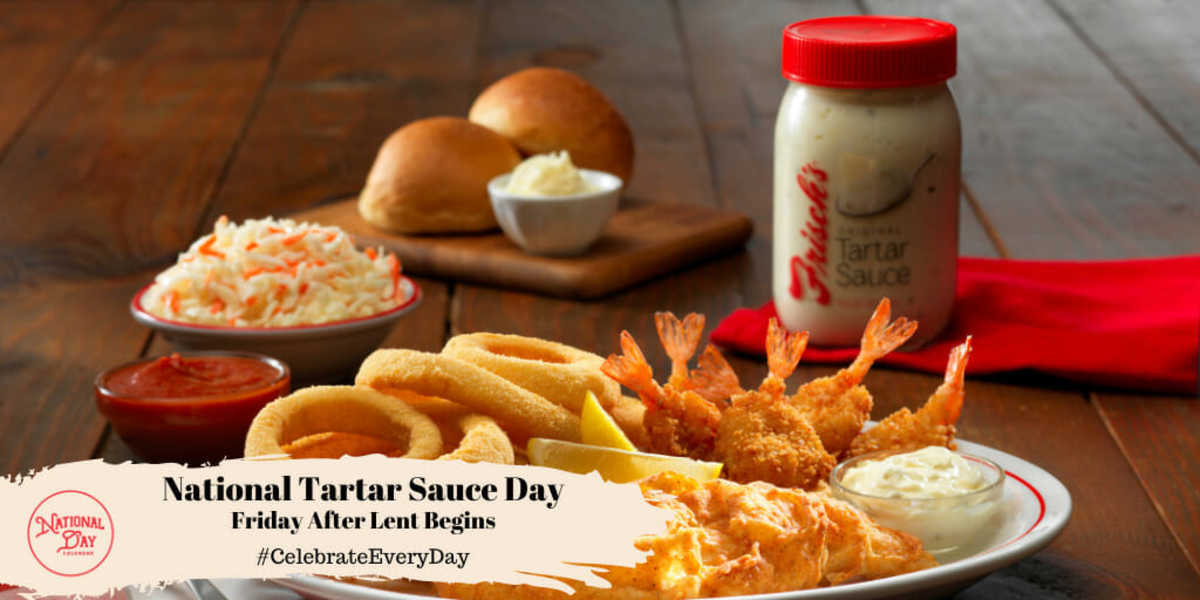 NATIONAL TARTAR SAUCE DAY
There are many reasons for observing National Tartar Sauce Day the Friday after Lent begins. Things start to get fishy for one. For another, tartar sauce compliments more than just fish. So it's time to get this celebration started by counting the ways! Read more…
On Deck for February 25, 2023
National Days
NATIONAL CLAM CHOWDER DAY
NATIONAL CHOCOLATE COVERED NUT DAY
Recipe of the Day
Lobster Bisque
Prep time: 10 minutes
Cook time: 40 minutes
Total: 50 minutes
Serves: 6
Ingredients
4 lobster tails
2 tablespoons olive oil
1/2 cup onion, diced
1 clove garlic, minced
1 cup dry white wine
2 teaspoons Worcestershire sauce
2 celery ribs, diced
1 teaspoon dried tarragon
1 teaspoon dried thyme
1/2 teaspoon paprika
3 tablespoons flour
2 tablespoons tomato paste
2 cups lobster stock
2 cups heavy cream
4 tablespoons butter
Instructions
Bring a large stockpot filled with about two inches of water to a boil. Add lobster tails and until shells are bright red – about 8-10 minutes.
Remove the tails from the water and allow them to cool slightly. Once cool, remove shells and veins. Chop lobster meat into 1-inch pieces.
Place the shells back into the boiling water. Boil for an additional 10 minutes. Strain and reserve 2 cups of the lobster stock.
In a medium saucepan, heat olive oil over medium-high heat. Add onion and celery and cook until tender. Stir in the garlic and cook until fragrant. Lower the heat to medium or medium-low. Sprinkle flour into the pan and stir until thick.
Add the wine slowly and stir in the Worcestershire sauce, thyme, paprika, and pepper. Increase heat to medium-high. Stir in tomato paste and lobster stock. Allow to simmer for about 10 minutes.
In a blender, puree the mixture. Return to the stockpot and add the cream and butter. Salt to taste. Add lobster and simmer an additional 5-10 minutes.
Serve with a slice of crusty bread.
February 24th Celebrated History
1864
Rebecca Davis Lee Crumpler attained her medical degree from the New England Female Medical College becoming the first African American woman to become a physician. Following her graduation, Dr. Crumpler dedicated her practice to the care of newly freed slaves. She would return to Boston and carry on her practice there.
1867
High drama continues in the hallowed halls of government when the House of Representatives impeaches President Andrew Johnson. How did Johnson become the first president to be impeached? He was charged with violating the Tenure of Office Act which Congress passed in the spring of 1867. The act was designed to prevent the Democratic president from replacing Cabinet members selected by the assassinated President Abraham Lincoln and making it difficult for Radical Republicans to further their path of Reconstruction. Johnson removed Secretary of War Edwin Stanton, motivating the House to bring charges of impeachment against the president. However, the Senate would find Johnson not guilty six weeks later.
1980
In a come-from-behind win, the U.S. Olympic hockey team wins gold at the Olympic Winter Games in Lake Placid, New York. Coached by Herb Brooks, it was only the second gold in the team's Olympic history.
1992
Eric Clapton unplugs and wins six Grammys. Clapton won both Album and Record of the Year for Tears in Heaven. Other nominees in those categories included Billy Ray Cyrus, Celine Dion and Peabo Bryson, k.d. lang, and Vanessa Williams.
February 24th Celebrated Birthdays
Winslow Homer – 1836
The American realist painter is best known for his seas-side paintings. As a print-maker during the American Civil War, he supplied illustrations for Harper's Weekly freelance artist from the war front.
Chester Nimitz – 1885
Admiral Nimitz commanded the Pacific Fleet during World War II. President Harry Truman would tap Nimitz and General Douglas MacArthur to accept Japan's formal surrender.
Steve Jobs – 1955
Anyone who has made it to the 21st century has been influenced by the apple…the Apple. Partial credit for that influence goes to Steve Jobs. Jobs, alongside Steve Wozniak, brought to life the Macintosh, the first successful personal computer, and co-founded Apple Computers in 1976.
Paula Zahn – 1956
For more than four decades, the award-winning journalist and primetime host has been interviewing presidents and soldiers and educators alike.
Stella Young – 1982
The journalist, comedian and disability advocate left a legacy in her wake when she died in 2014 at the age of 32. Young gave voice to what those in the disability community were thinking and empowered them to demand change. She used eye-opening humor to point out the flaws of the able-bodied logic while spurring conversation in the hopes of transforming the way the world looks at disability.
About National Day Calendar
National Day Calendar is the original and authoritative source for fun, unusual and unique National Days! Since our humble beginnings on National Popcorn Day in 2013, we have been tracking the National Days, National Weeks, National Months, and International Days. We became the first calendar of its kind to curate the days all in one place and tell their stories, too! Here at National Day Calendar, we are on a mission to Celebrate Every Day with you! And by you, we mean families, businesses, educators, and strangers we meet on the street. There's more than one day for everyone.
At National Day Calendar, we discovered the National Days have a way of inspiring us. We're honored to tell the stories behind the days and provide you with informational ways to incorporate the National Days into your business, family, schools, and home!