(Last Updated On: February 1, 2023)
FEBRUARY 2, 2023 | NATIONAL GROUNDHOG DAY | NATIONAL HEAVENLY HASH DAY | OPTIMIST DAY | NATIONAL TATER TOT DAY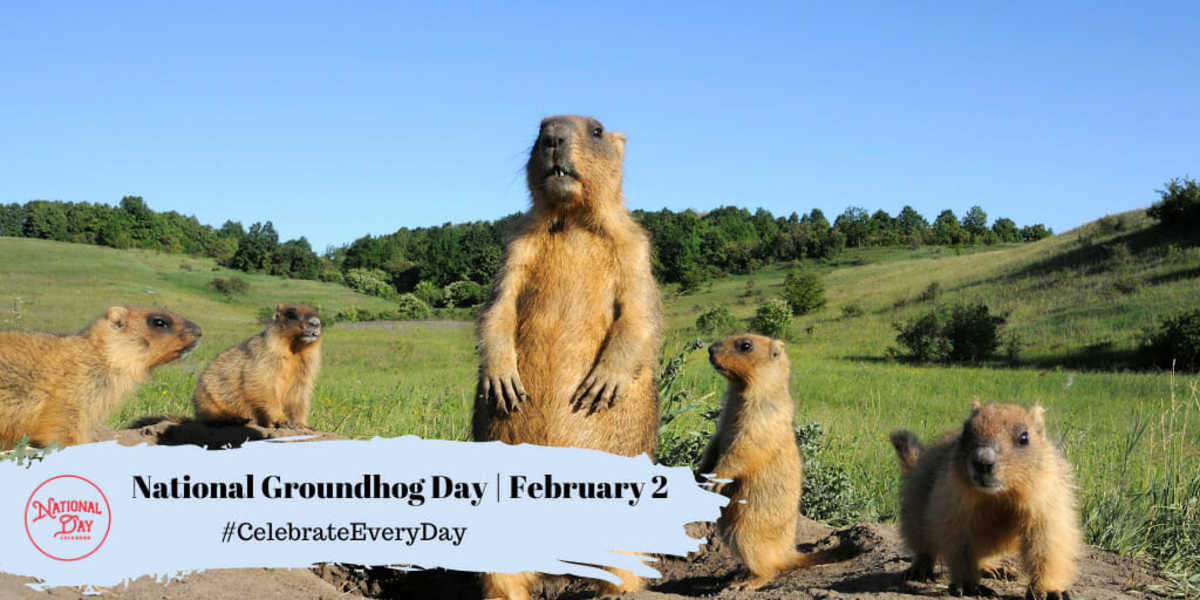 NATIONAL GROUNDHOG DAY
National Groundhog Day on February 2nd each year asks one question. Will he see his shadow? Ok, well, maybe it asks another question. Will there be six more weeks of winter? The day is celebrated each year in the United States and Canada. Read more…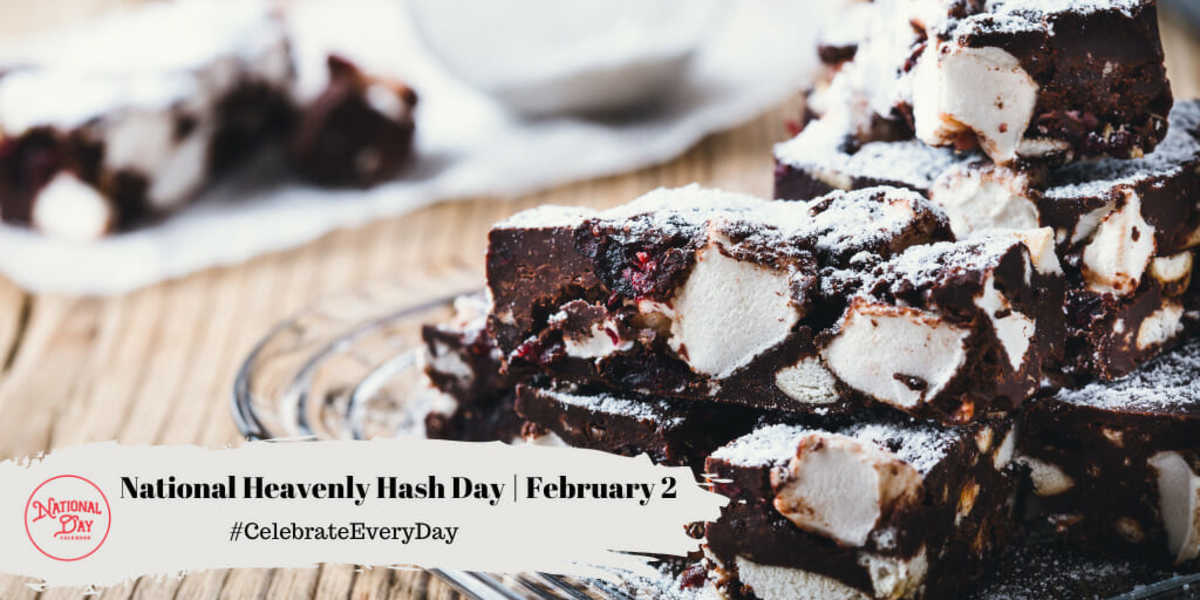 NATIONAL HEAVENLY HASH DAY
National Heavenly Hash Day on February 2nd recognizes a family favorite that covers a variety of desserts with a common ingredient. Read more…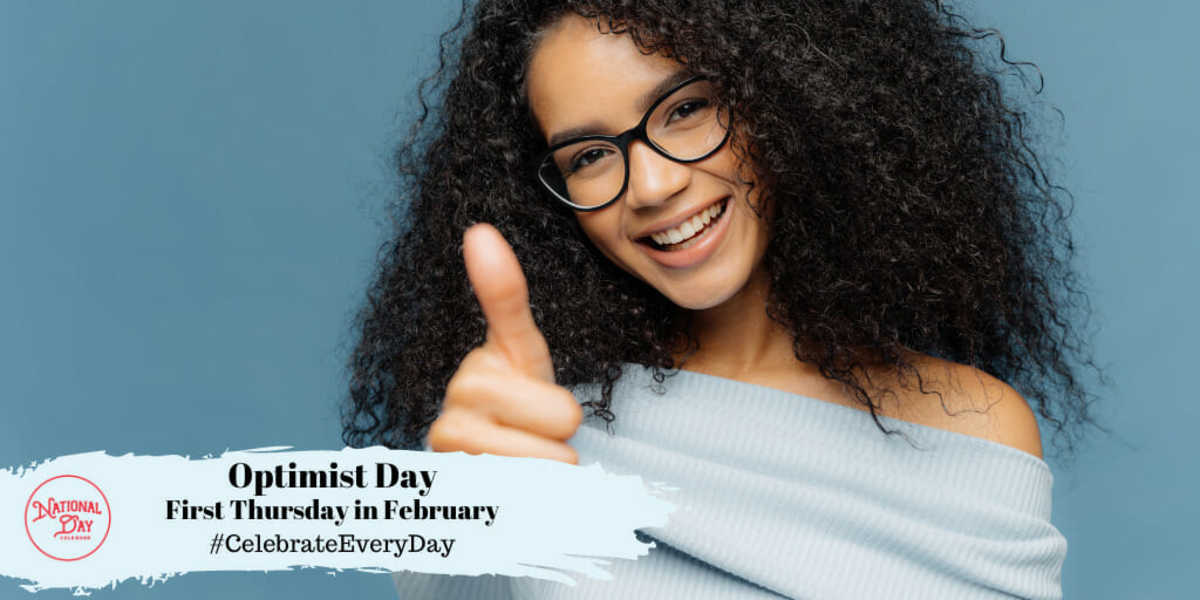 OPTIMIST DAY | First Thursday in February
Confident people look to the future with hope, and on Optimist Day we celebrate the volunteers who share their enthusiasm, skills, and talent to make that tomorrow a vibrant and peaceful one. On the first Thursday in February, recognize an optimist whose endeavors have made a difference in your community. Read more…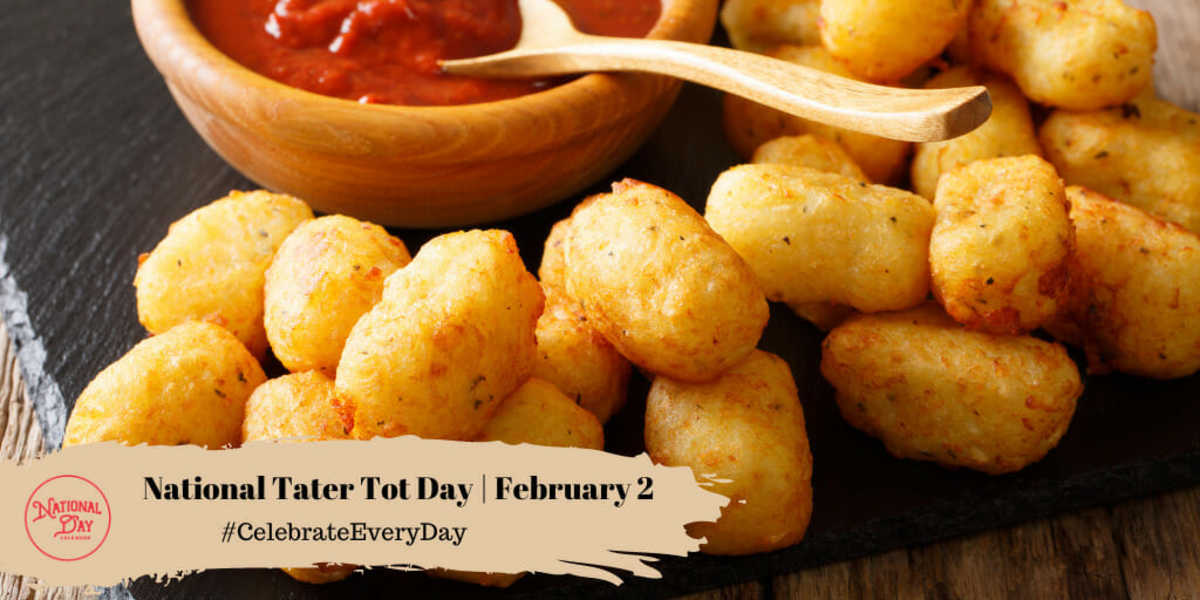 NATIONAL TATER TOT DAY
On February 2nd, National Tater Tot Day recognizes a kitchen staple. In the United States, we consume approximately 3.5 billion of these nuggets of potato goodness per year. Read more…
On Deck for February 3, 2023
National Days
National Carrot Cake Day
National Missing Persons Day
National The Day The Music Died Day
National Women Physicians Day
Four Chaplains Day
National Wear Red Day – First Friday in February
Bubble Gum Day – First Friday in February
Recipe of the Day
Ultimate Baked Sweet Potatoes
Prep: 10 minutes
Cook: 55 minutes
Total Prep: 1 hour 5 minutes
Servings: 4
Ingredients:
4 Medium-sized sweet potatoes
1/4 cup unsalted butter, melted
1/4 cup maple syrup
1 teaspoon ground cinnamon
1/4 teaspoon nutmeg
1 cup mini marshmallows
4 slices crumbled Applewood bacon (optional)
Instructions:
Heat oven to 425°F.
Line baking sheet with parchment. Place potatoes on a baking sheet and bake for 45-50 minutes.
Combine butter, maple syrup, cinnamon, and nutmeg in a small bowl.
Slice potatoes open lengthwise. Pour butter mixture over potatoes and mix into the flesh of the sweet potato with a fork. Top with marshmallows.
Broil for 2-3 minutes or until marshmallows brown.
Top with crumbled bacon.
February 2nd Celebrated History
1848
The United States and Mexico sign the Treaty of Guadalupe Hidalgo. The treaty defined the boundary between the two countries as the Rio Grande River.
1893
Using Thomas Edison's kinetoscope, William K.L. Dickson filmed Fred Ott as he sneezed at Edison's Black Maria Studio. Named "Record of a Sneeze," it consisted of 45 frames and is the first film recorded in the studio. It is registered as a photograph but not as a film because the category did not exist at the time.
1912
Considered one of the film world's first stuntmen, Frederick R. Law parachuted from the torch of the Statue of Liberty and landed 30 feet from the bay. This wasn't his first parachute jump nor would it be his last.
1922
Sylvia Beach publishes the complete novel Ulysses by James Joyce.
1925
After a week of mushing 625 miles of brutal conditions, 20 drivers and their dogs safely relay a delivery of 300,000 doses of Diptheria serum to Nome, Alaska.
February 2nd Celebrated History
Sarah Hackett Stevenson – 1841
In 1876 Stevenson became the first woman to join the American Medical Association.
Solomon R. Guggenheim – 1861
In 1937, the American businessman established the Solomon R. Guggenheim Foundation. Two years later, the museum by the same name was built.
James Joyce – 1882
The Irish novelist and poet is best known for his novel Ulysses which at the time created controversy for its content.
Ayn Rand – 1905
The Russian-born novelist developed the philosophical system Objectivism. Her best-known novels include The Fountain Head and Atlas Shrugged.
About National Day Calendar
National Day Calendar is the original and authoritative source for fun, unusual and unique National Days! Since our humble beginnings on National Popcorn Day in 2013, we have been tracking the National Days, National Weeks, National Months, and International Days. We became the first calendar of its kind to curate the days all in one place and tell their stories, too! Here at National Day Calendar, we are on a mission to Celebrate Every Day with you! And by you, we mean families, businesses, educators, and strangers we meet on the street. There's more than one day for everyone.
At National Day Calendar, we discovered the National Days have a way of inspiring us. We're honored to tell the stories behind the days and provide you with informational ways to incorporate the National Days into your business, family, schools, and home!