(Last Updated On: February 15, 2023)
FEBRUARY 19, 2023 | NATIONAL CHOCOLATE MINT DAY | NATIONAL VET GIRLS RISE DAY | NATIONAL LASH DAY | NATIONAL ARABIAN HORSE DAY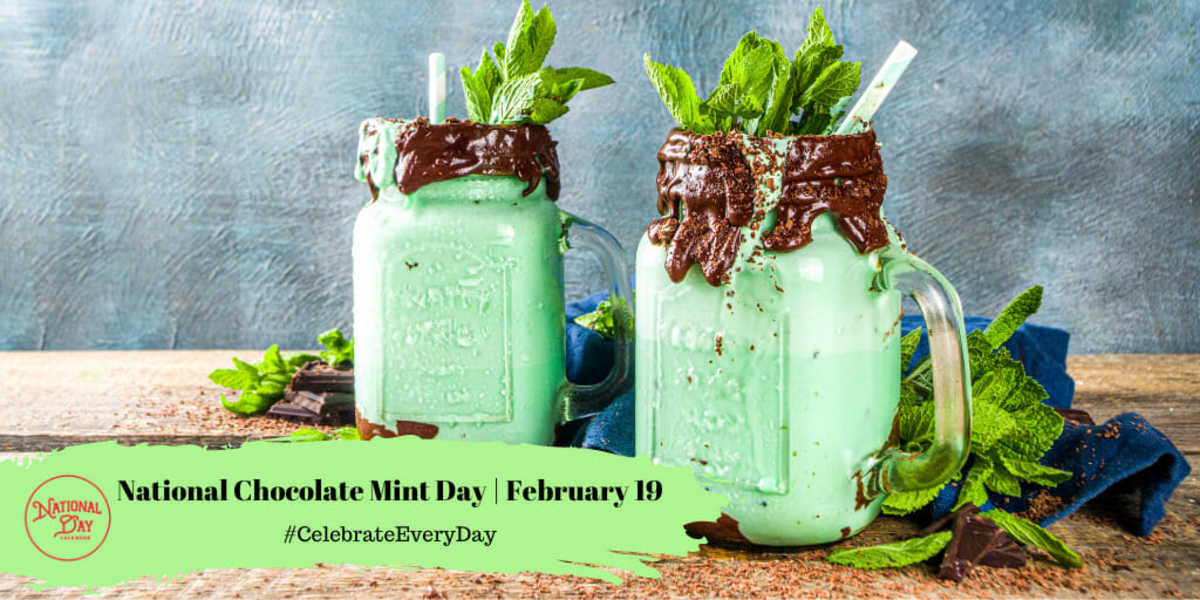 NATIONAL CHOCOLATE MINT DAY
Recognized by the US National Confectioners Association, National Chocolate Mint Day is observed annually across the nation on February 19th. This holiday has been set aside for all the chocolate mint lovers to eat their favorite treats all day long. Read more…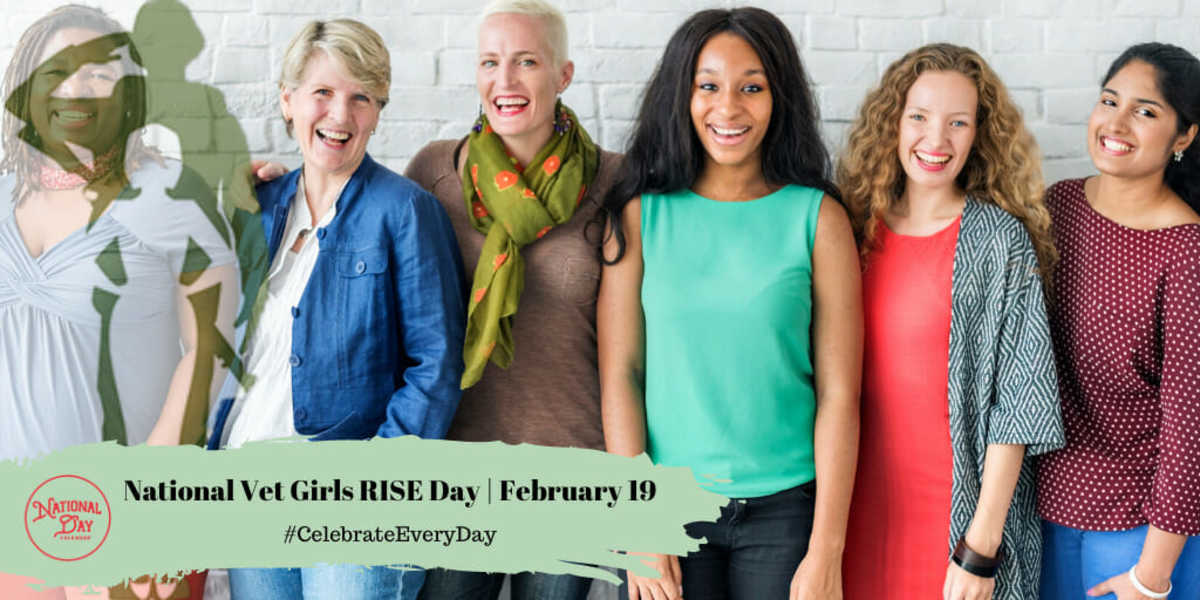 NATIONAL VET GIRLS RISE DAY
On February 19th, National Vet Girls RISE Day recognizes the immense dedication of the nearly 2 million U.S. veteran women. Read more…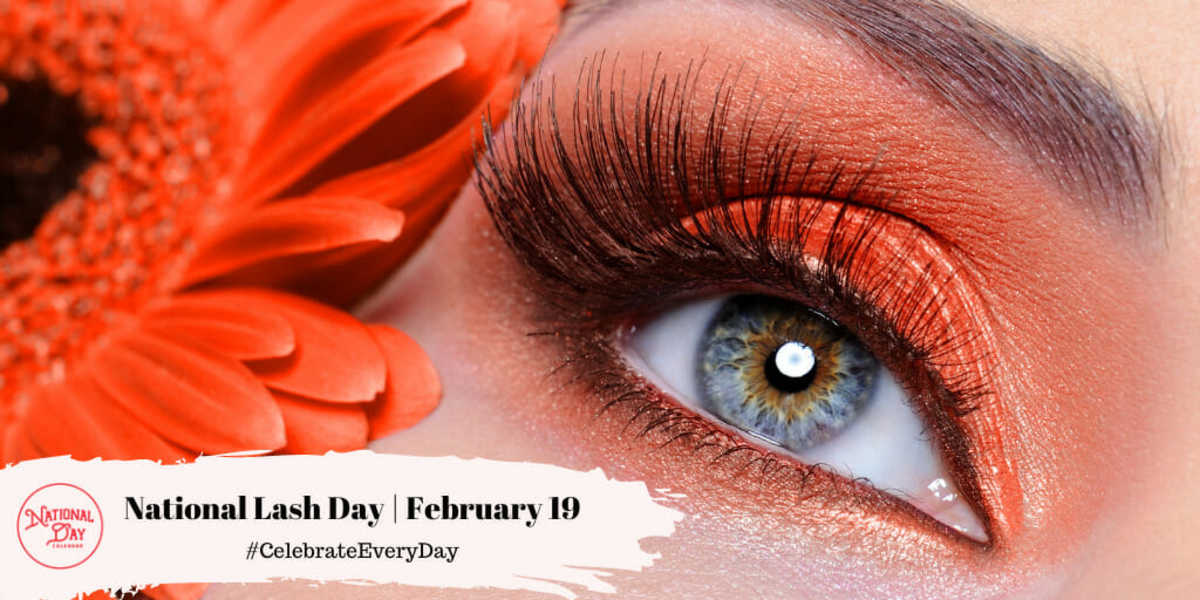 NATIONAL LASH DAY
National Lash Day on February 19th each year promotes the love and need for true and false eyelashes. The day offers an opportunity to explore the benefits and fashion of lashes. Read more…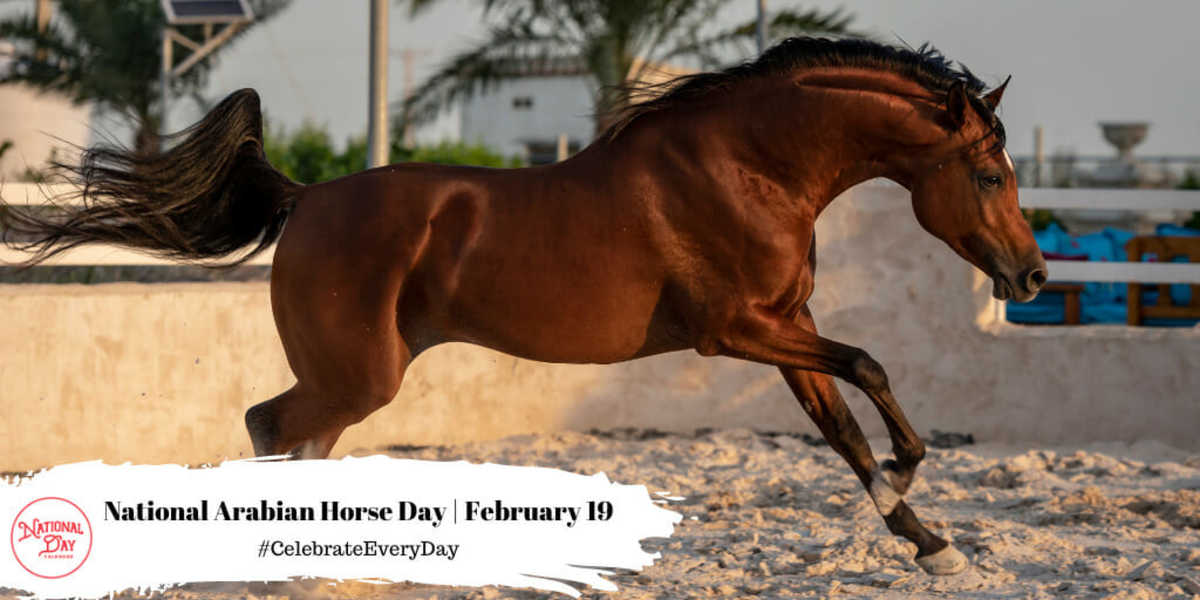 NATIONAL ARABIAN HORSE DAY
Arabian horses fill their owners with a passion equal to what they hold for loved family members. So, every day to them is National Arabian Horse Day. However, on February 19, the Arabian horse is recognized as one of the most popular breeds in the world. Read more…
On Deck for February 20, 2023
National Days
National Cherry Pie Day
National Comfy Day
National Leadership Day
National Love Your Pet Day
National Muffin Day
Presidents Day – Third Monday in February
Recipe of the Day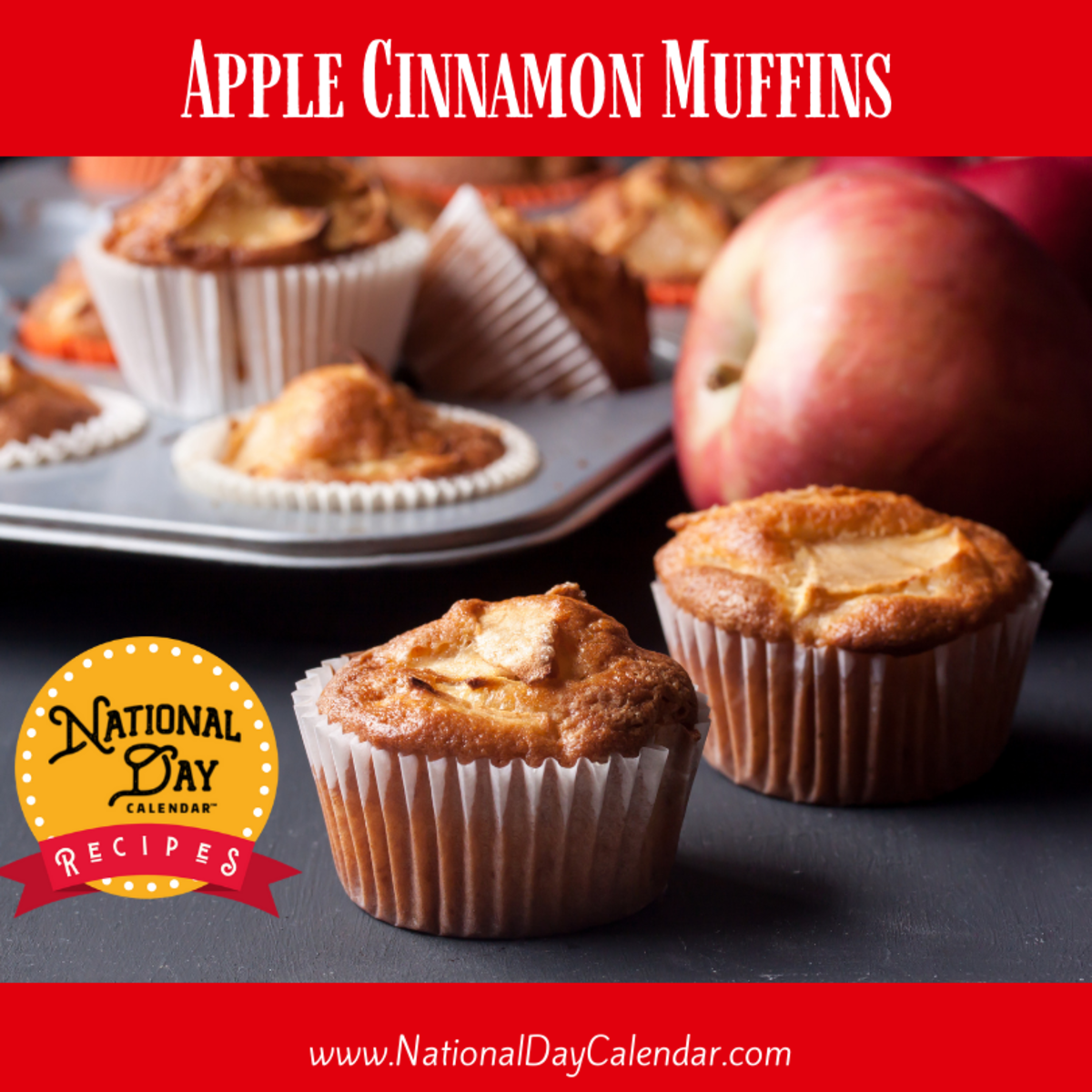 Apple Cinnamon Muffin
Prep: 10 minutes
Cook: 20 minutes
Total Prep: 30 minutes
Servings: 12
Ingredients:
2 1/2 cups all-purpose flour + 2 teaspoons, divided
1/2 cup granulated sugar
2 teaspoons baking powder
2 teaspoons ground cinnamon + 1/2 teaspoon, divided
2 cups diced apples
divided
1/2 teaspoon kosher salt
1 1/4 cups whole or 2% milk
1/2 cup vegetable oil
1 large egg
1 teaspoon vanilla extract
Instructions:
Heat oven to 375°F with rack placed in the center of the oven. Line muffin tin with 12 paper liners or coat with cooking spray, butter or oil.
Toss apple pieces, 1/4 teaspoon cinnamon, and 2 teaspoons of flour in a small bowl and set aside.
In a large bowl, combine flour, sugar, baking powder, cinnamon and salt.
In a separate bowl, mix milk, oil, egg, and vanilla.
Gradually add liquid mixture to the dry mixture, stirring until just incorporated. Fold in the apple mixture.
Fill muffin cups about 1/3 full with the batter. Bake 20 minutes until a toothpick inserted into the center comes clean.
February 19th Celebrated History
1878
The United States Patent Office issues Thomas Edison patent no. 200, 521 for the invention of the phonograph.
1906
Kellogg brothers John and Harvey found The Battle Creek Toasted Corn Flake Company in Battle Creek, Michigan.
1941
Congress passed the Coast Guard Reserve and Auxiliary Act establishing the United States Coast Guard Reserves and each year on this date the country formally celebrates the military organization's birthday.
1948
Ezra Pound wins the first Bollingen Prize in poetry established by the Bollingen Foundation at Yale University.
1953
Georgia creates the first censorship board with the passage of House Bill 247. The Georgia Literature Commission operated for 20 years, deciding which books were considered obscene and which were considered decent for bookshelves.
February 19th Celebrated Birthdays
Jesse Hiatt – 1826
After Johnny Appleseed came Jesse Hiatt. He developed the apple known today as the Red Delicious. However, back in 1887 after the first tree bore its first crop, Hiatt named the fruit the Hawkeye after his adopted state of Iowa.
Charles Alexander Eastman – 1858
In 1890, Eastman became the first Native American to graduate from the Boston University School of Medicine. Dr. Eastman returned to the Pine Ridge Agency in South Dakota and would be the only physician to attend the survivors of the Wounded Knee Massacre. He would continue his medical career and write several books about his experiences, biographies of Native American leaders and collected folktales.
Mary Anderson – 1903
On November 11, 1903, the U.S. Patent Office issued patent no. 743,801 to Mary Anderson for her invention of a window cleaning device designed to keep the windscreen of an automobile clear of rain and snow. In other words, Anderson invented the windshield wiper. However, Anderson may have been a tad before her time. She gave up her efforts to sell the device just before manufacturing and sales of automobiles took off.
Smokey Robinson – 1940
For more than six decades the legendary Motown singer-songwriter and producer has been creating unforgettable music. Beginning with the founding of The Miracles, songs like "Tears of a Clown," "I Second That Emotion," and "Shop Around" made the group popular. Smokey's solo career also took off with hits like "Cruisin'" and "Being with You."
Homer Hickam – 1943
The former NASA engineer is the author of several novels including the 1998 memoir Rocket Boys. In 1999, the novel became the inspiration for the film October Sky.
About National Day Calendar
National Day Calendar is the original and authoritative source for fun, unusual and unique National Days! Since our humble beginnings on National Popcorn Day in 2013, we have been tracking the National Days, National Weeks, National Months, and International Days. We became the first calendar of its kind to curate the days all in one place and tell their stories, too! Here at National Day Calendar, we are on a mission to Celebrate Every Day with you! And by you, we mean families, businesses, educators, and strangers we meet on the street. There's more than one day for everyone.
At National Day Calendar, we discovered the National Days have a way of inspiring us. We're honored to tell the stories behind the days and provide you with informational ways to incorporate the National Days into your business, family, schools, and home!