(Last Updated On: February 15, 2023)
FEBRUARY 18, 2023 | NATIONAL DRINK WINE DAY | NATIONAL BATTERY DAY | NATIONAL RED SOCK DAY | NATIONAL CRAB STUFFED FLOUNDER DAY
NATIONAL DRINK WINE DAY
While February 18th is observed annually as National Drink Wine Day, it would be a shame to celebrate only one day a year. Perhaps this day is just a reminder to drink wine. Read more…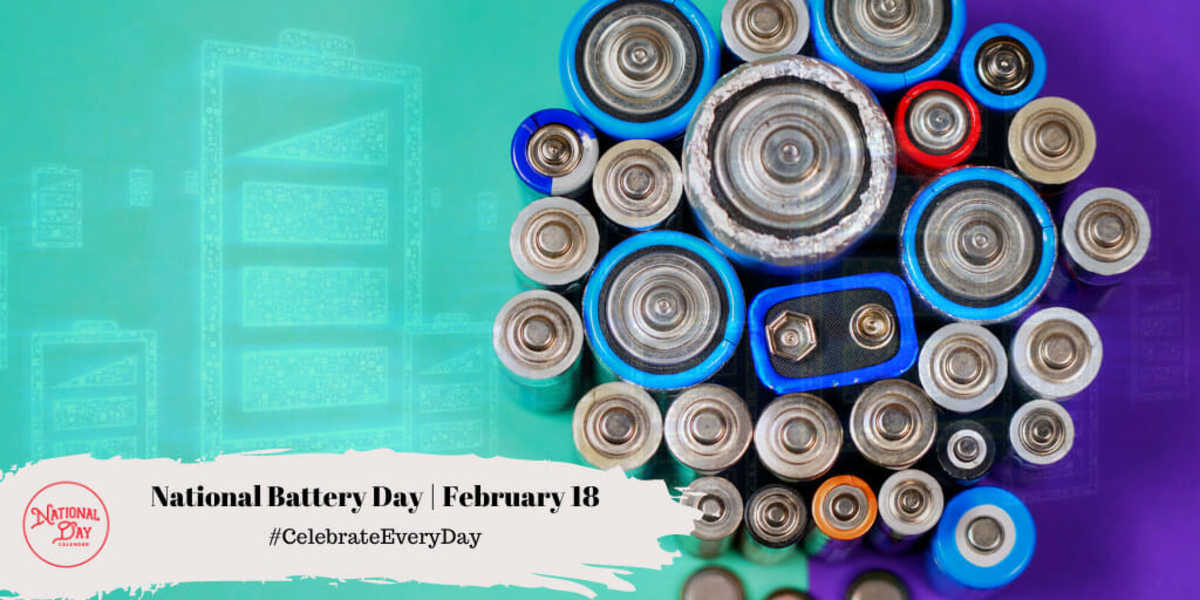 NATIONAL BATTERY DAY
Get a charge out of National Battery Day! Observed each year on February 18th, the day serves to appreciate the convenience batteries provide to our everyday lives.  Read more…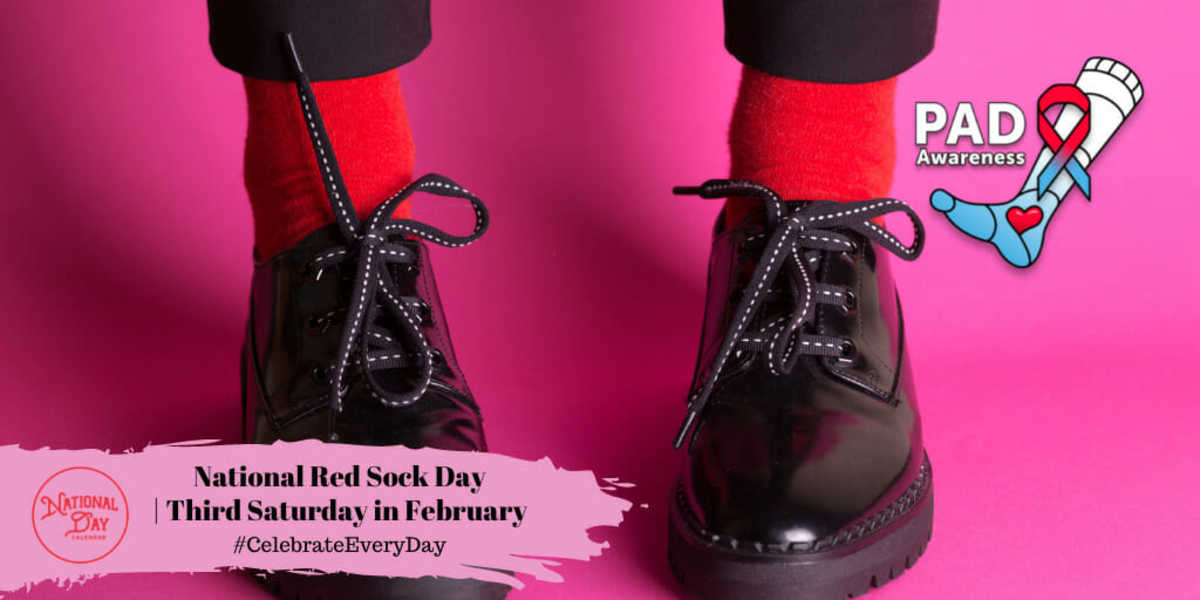 NATIONAL RED SOCK DAY
Wear your red socks on National Red Sock Day to help save a life and limb! Did you know leg health can indicate risk for heart attack, stroke, and amputation? One in five adults over the age of 60 have a condition called Peripheral Artery Disease (P.A.D.), and many don't even know they have it. National Red Sock Day on the Third Saturday in February raises awareness about P.A.D., its risk factors, and what you can do. Read more…
NATIONAL CRAB STUFFED FLOUNDER DAY
Crab and flounder take center stage on February 18th when National Crab Stuffed Flounder Day arrives each year. The day recognizes the unique, flavorful delight when crab and flounder combine. Read more…
On Deck for February 19, 2023
National Days
NATIONAL VET GIRLS RISE DAY
NATIONAL LASH DAY
NATIONAL ARABIAN HORSE DAY
NATIONAL CHOCOLATE MINT DAY
Recipe of the Day
Easy Fried Fish Filets
Prep: 20 minutes
Cook: 6 – 8 minutes
Serves 3-4
Ingredients:
2 small eggs
1/4 cup milk
1/3 cup cornmeal
1/2 cup crushed crackers
6 – 8. fish filets
1/4 cup oil
Pinch to a teaspoon of salt, garlic, and pepper.
Instructions:
Rinse and paper towel dry filets.
Combine cornmeal, crackers, and seasonings with milk and eggs, and mix thoroughly.
While oil heats in the frying pan add filets one at a time to batter mix covering both sides.
Fry in hot oil for 6 – 8 minutes or until golden brown.
Serve with your choice of side dishes.
February 18th Celebrated History
1897
Auguste Bartholdi received U.S. design patent no. D11,023 for "Liberty Enlightening the World" a statue that is known today as the Statue of Liberty.
1930
While reviewing photographs he took in January while working at Lowell Observatory in Flagstaff, Arizona, Astronomer Clyde Tombaugh discovers the planet, Pluto. The tiny planet moves from frame to frame, alerting the astronomer that the speck of light is not an ordinary star.
1939
The Golden Gate International Exposition opens at San Francisco's Treasure Island.
2006
Shani Davis takes gold in the 1000 meter individual event at the Turin, Italy Winter Olympics. He becomes the first African-American to win an individual gold medal at the winter games.
February 18th Celebrated Birthdays
Toni Morrison – 1931
The American novelist received the 1993 Nobel Prize for Literature. She is best known for her novel Beloved. Beyond her works of fiction, Morrison also published children's stories, short fiction, poetry, plays and several works of non-fiction.
Helen Gurley Brown – 1922
In 1965, the American author became editor-in-chief of the literary magazine Cosmopolitan. She remained in the role for 32 years.
John Hughes – 1950
The American filmmaker was best-known for his timeless coming of age and comedy movies. Some of his most memorable films include The Breakfast Club, Sixteen Candles, Ferris Buellers' Day Off, Weird Science, Home Alone, Uncle Buck, and the National Lampoon series of movies.
John Travolta – 1954
From Welcome Back, Kotter to Grease and Carrie in the 1970s to American Crime Story, Pulp Fiction, and Gotti, the American actor's career has transcended genres and nearly 50 years. His versatility allowed him to play roles such as Tony Manero in Saturday Night Fever as well as lighter comedic roles such as in Wild Hogs and Look Who's Talking.
Andre Romelle Young- 1965
The rapper known as Dr. Dre launched Aftermath Entertainment in 1996 and Beats Electronics in 2006. In the 1990s, he co-founded Death Row Records with Suge Knight and Dick Griffey.
About National Day Calendar
National Day Calendar is the original and authoritative source for fun, unusual and unique National Days! Since our humble beginnings on National Popcorn Day in 2013, we have been tracking the National Days, National Weeks, National Months, and International Days. We became the first calendar of its kind to curate the days all in one place and tell their stories, too! Here at National Day Calendar, we are on a mission to Celebrate Every Day with you! And by you, we mean families, businesses, educators, and strangers we meet on the street. There's more than one day for everyone.
At National Day Calendar, we discovered the National Days have a way of inspiring us. We're honored to tell the stories behind the days and provide you with informational ways to incorporate the National Days into your business, family, schools, and home!