(Last Updated On: February 14, 2023)
February 17, 2023 | NATIONAL RANDOM ACTS OF KINDNESS DAY | NATIONAL CAREGIVERS DAY | NATIONAL CABBAGE DAY | NATIONAL NO ONE EATS ALONE DAY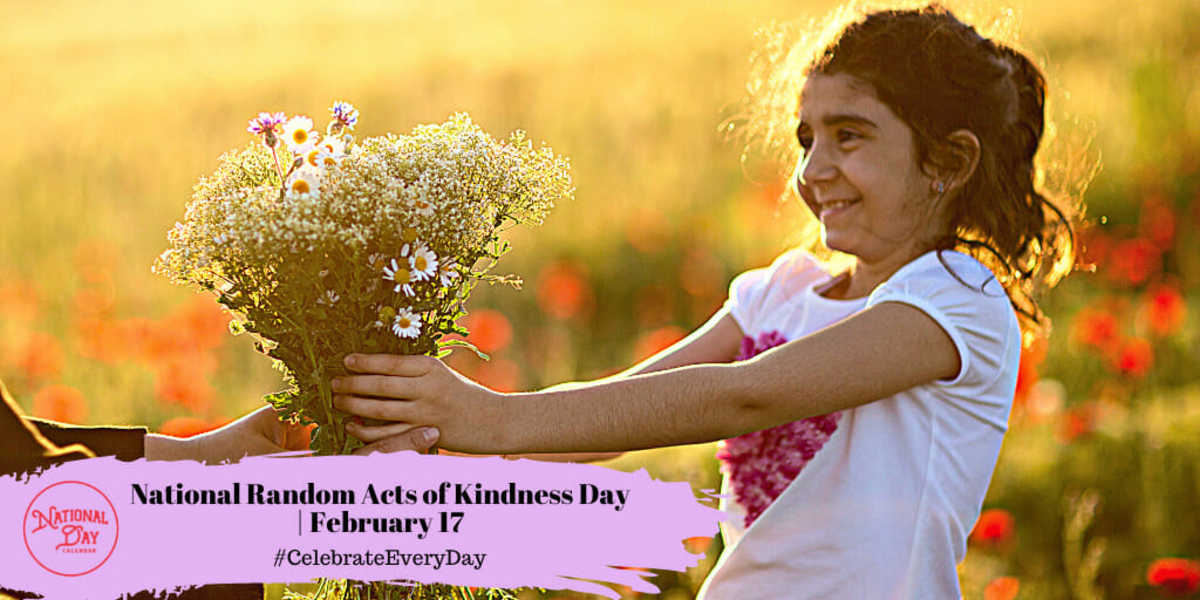 NATIONAL RANDOM ACTS OF KINDNESS DAY
Each year on February 17th, National Random Acts of Kindness Day grows in popularity. It is celebrated by individuals, groups, and organizations nationwide to encourage acts of kindness. Read more…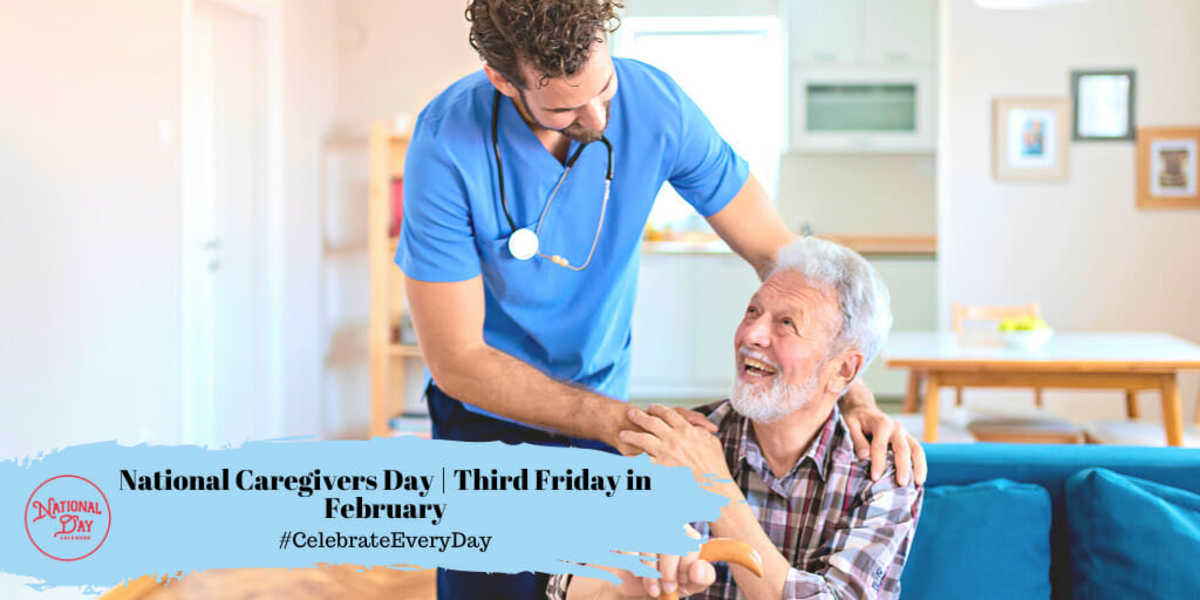 NATIONAL CAREGIVERS DAY
National Caregivers Day on the third Friday in February honors the healthcare professionals across the country providing long-term and hospice care. Read more…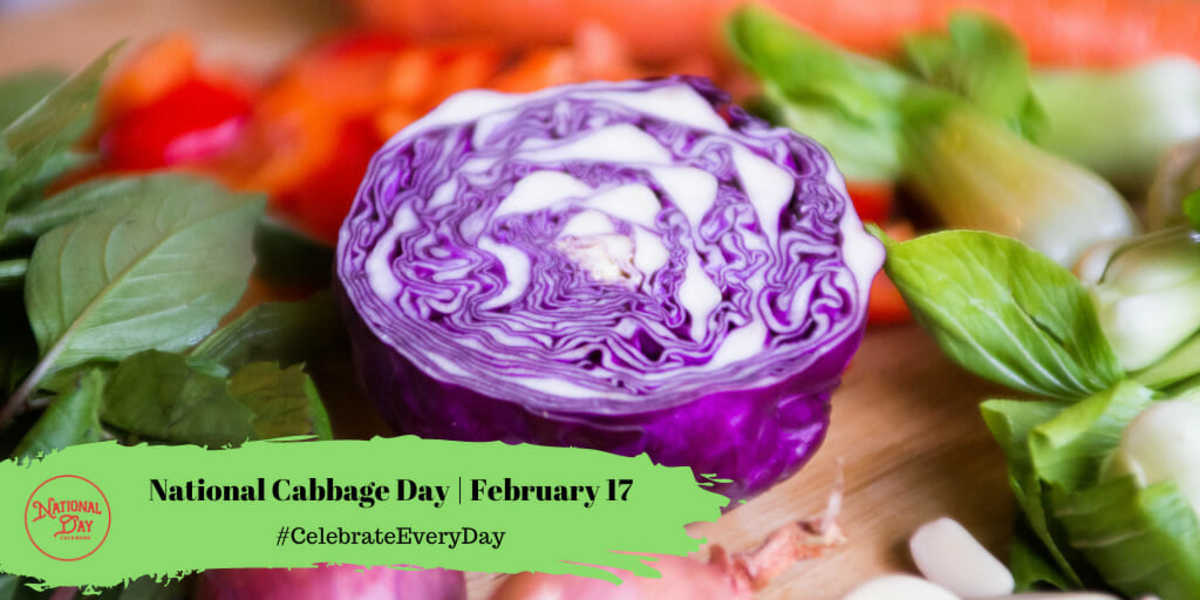 NATIONAL CABBAGE DAY
National Cabbage Day on February 17th recognizes a delightful garden staple that provides some of the best recipes for the Celtic holidays coming up next month. It's an excellent day to test your corned beef and cabbage skills alongside other delicious seasonal dishes.  Read more…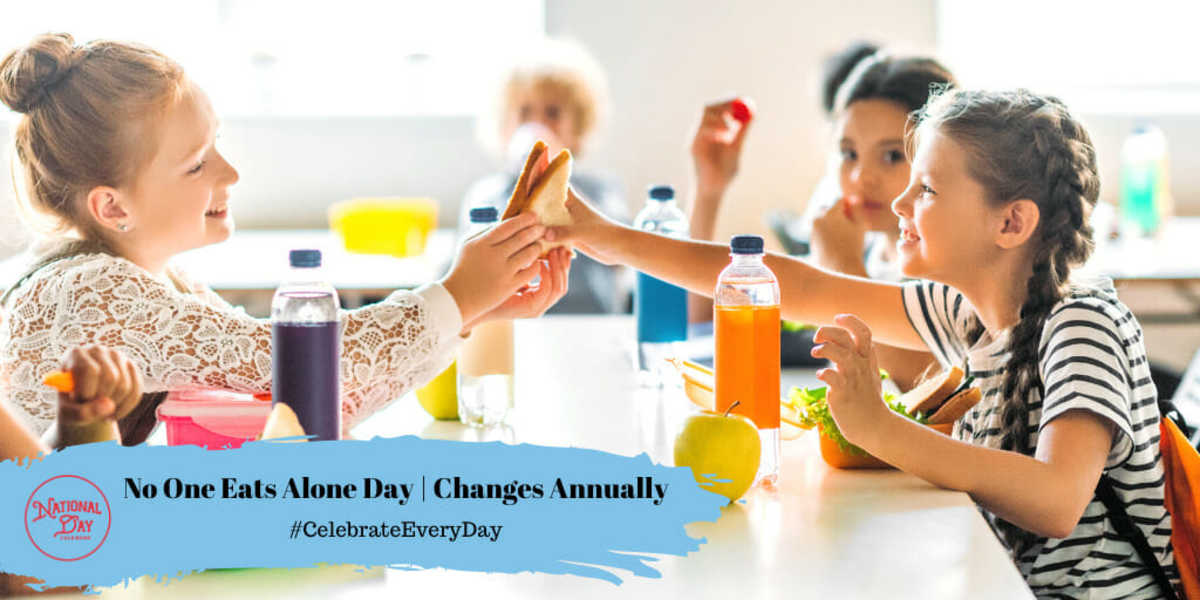 NATIONAL NO ONE EATS ALONE DAY
On an early Friday in February, lunchrooms across America have accepted the mission started by National No One Eats Alone Day. Read more…
On Deck for February 18, 2023
National Days
NATIONAL DRINK WINE DAY
NATIONAL CRAB STUFFED FLOUNDER DAY
NATIONAL RED SOCK DAY
NATIONAL BATTERY DAY
Recipe of the Day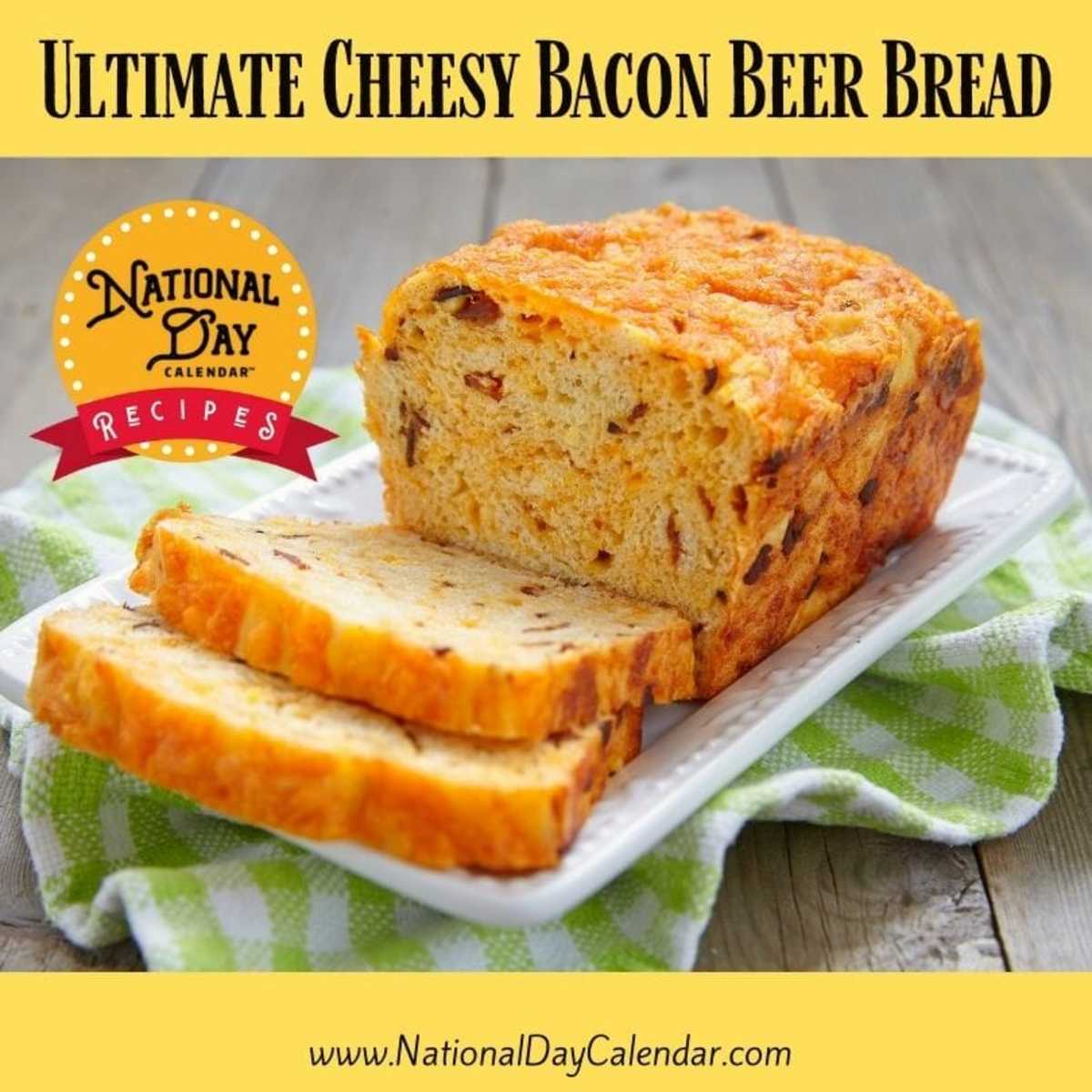 Ultimate Cheesy Bacon Beer Bread
Prep: 10 minutes
Cook: 1 hour
Total Prep: 1 hour 5 minutes
Servings: 1 loaf
Ingredients:
3 1/2 cups self-rising flour
1/3 cup sugar
1 egg
1 can beer
2 tablespoons dried onion
1/2 cup shredded cheddar cheese
4 strips bacon, cooked and crumbled.
Instructions:
Heat oven to 350°F. Spray a loaf pan with cooking oil.
In a medium bowl, mix flour, sugar, egg, beer, and onion. Fold in the cheese and bacon. Pour into prepared loaf pan. Bake for 1 hour or until a toothpick inserted into the center comes out clean.
Recipe credit: Michele S. – North Dakota
February 17th Celebrated History
1827
The U.S. Patent Office issues patent no. 4,669X to Chester Stone of Middlebury, New Haven County, Connecticut for the invention of a washing machine. The record of the patent was destroyed in the 1836 Patent Office fire at the Blodget's Hotel. However, 61 years after Stone invented the washing machine, his son Marvin would invent the revolutionary drinking straw.
1863
Jean-Henry Dunant, Gustave Moynier, Théodore Maunoir, Guillaume-Henri Dufour and Louis Appia organize the humanitarian organization known as the International Red Cross
1867
The Suez Canal officially opens and the first ship passes through, L'Aigle, the imperial yacht of French Empress Eugenie.
1933
Newsweek publishes its first issue. Samuel T. Williamson served as the weekly periodical's first editor-in-chief.
1968
The Naismith Memorial Basketball Hall of Fame opens in Springfield, Massachusetts.
1996
Human chess master, Garry Kasparov defeats IBM's chess-playing computer, Deep Blue, 4 to 2.
2007
On the grounds of the North Dakota Capitol, 8,962 people set a record by making simultaneous snow angels.
February 17th Celebrated Birthdays
Raphaelle Peale – 1774
The artist is considered the first professional still-life artist in the United States. According to the National Gallery of Art, no more than 50 of his still-life pieces remain, though he also painted portraits, as did his father Charles.
Hilda Hewlett – 1864
Between 1910 and 1912, Hewlett founded a flying school, became the first British woman to earn a pilot's license, and started building planes.
Mary Carson Breckinridge – 1881
In 1925, the American nurse-midwife founded the Frontier Nursing Service, providing rural health services. Her efforts brought much-needed training to remote areas of the Kentucky hills and the results were successful in numerous ways.
Hal Holbrook – 1925
The critically acclaimed American actor earned recognition on stage and screen. Known for bringing author Mark Twain to life on Broadway in Mark Twain Tonight!, and the films Into the Wild, All the President's Men, Lincoln and Water for Elephants.
Lou Diamond Phillips – 1962
The Filipino-American actor is best known for his roles in the films La Bamba, Young Guns, and Stand and Deliver. He's also known for the television series Longmire and Prodigal Son.
Michael Jordan – 1963
Jordan played 15 seasons in the National Basketball Association. During his career, he won six championships with the Chicago Bulls. Following his NBA career, Jordan has accomplished a successful business career.
About National Day Calendar
National Day Calendar is the original and authoritative source for fun, unusual and unique National Days! Since our humble beginnings on National Popcorn Day in 2013, we have been tracking the National Days, National Weeks, National Months, and International Days. We became the first calendar of its kind to curate the days all in one place and tell their stories, too! Here at National Day Calendar, we are on a mission to Celebrate Every Day with you! And by you, we mean families, businesses, educators, and strangers we meet on the street. There's more than one day for everyone.
At National Day Calendar, we discovered the National Days have a way of inspiring us. We're honored to tell the stories behind the days and provide you with informational ways to incorporate the National Days into your business, family, schools, and home!