(Last Updated On: February 13, 2023)
FEBRUARY 16, 2023 | NATIONAL ALMOND DAY | NATIONAL DO A GROUCH A FAVOR DAY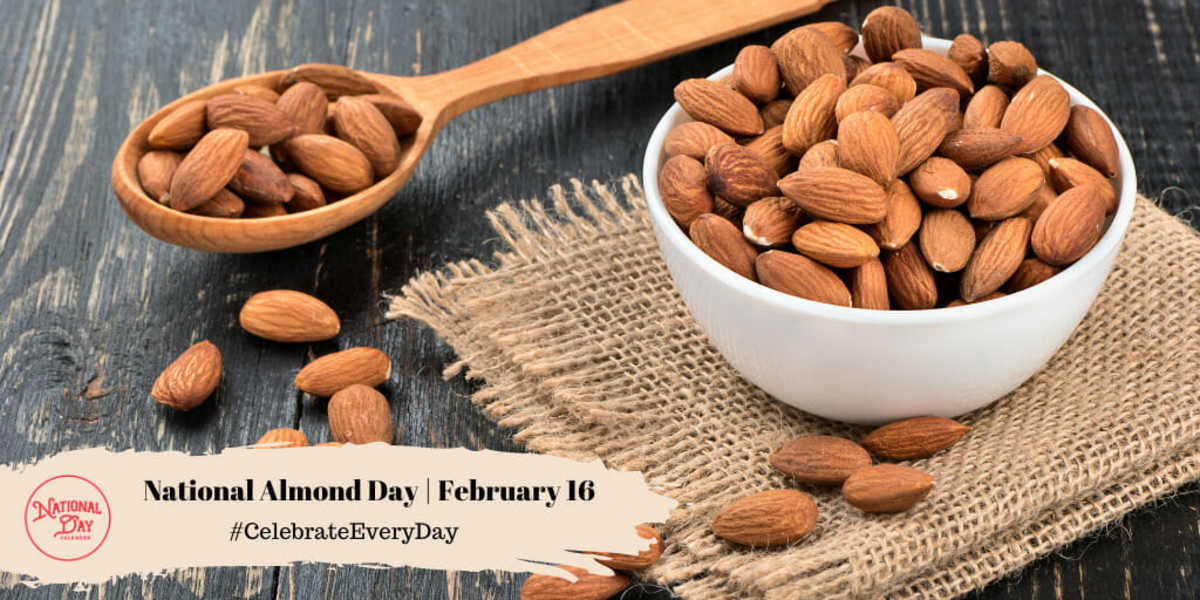 NATIONAL ALMOND DAY
On February 16th each year, National Almond Day recognizes the versatile and healthful almond. This delicious nut is native to the Middle East and thrives in warm, dry climates with mild winters. The day celebrates the benefits and uses of almonds. Read more…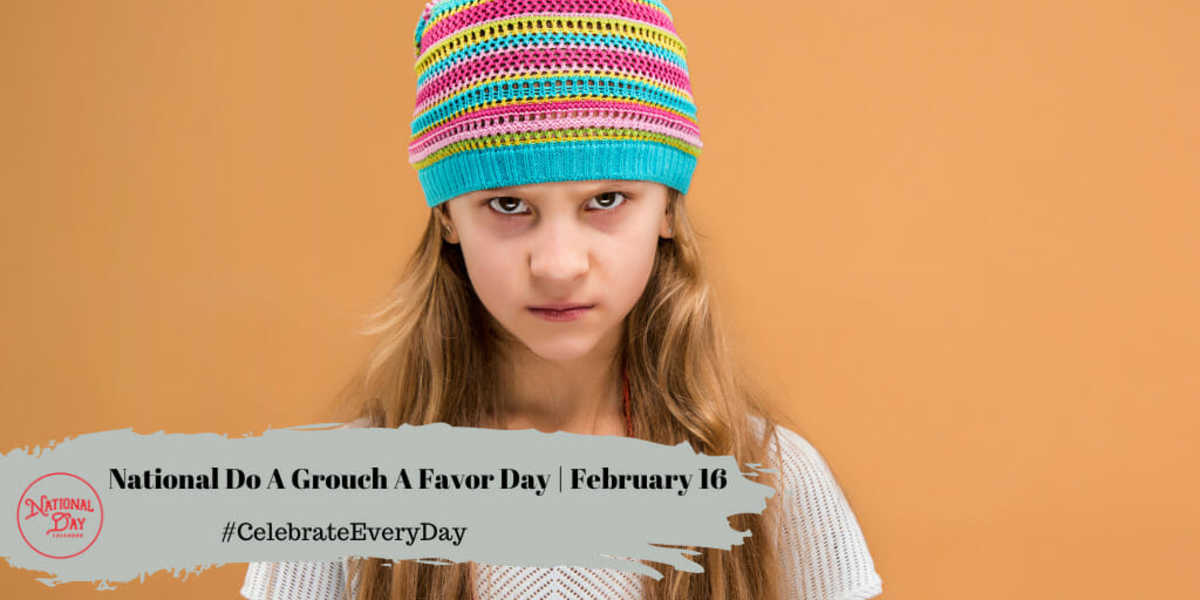 NATIONAL DO A GROUCH A FAVOR DAY
National Do A Grouch A Favor Day is a call to kindness on February 16th. Everyone knows a grouch, and some of us may even be guilty of being one. On February 16th, maybe you can be the one to find the sweeter side of a grouch. Read more…
On Deck for February 17, 2023
National Days
NATIONAL RANDOM ACTS OF KINDNESS DAY
NATIONAL CAREGIVERS DAY
NATIONAL NO ONE EATS ALONE DAY
NATIONAL CABBAGE DAY
Recipe of the Day
Easy Corn Beef & Cabbage
Prep: 20 mins
Cook: All Day
Servings: 6-8
Ingredients:
1 4-5 lb. corned beef
5 or 6 medium potatoes
1 medium head of cabbage
6 to 7 medium carrots
1 large yellow onion
Instructions:
Slice potatoes into quarters.
Cut carrots into thirds.
Cut onion in half and chop each half into eight pieces.
Slice/chop cabbage down to pieces about 1 inch long.
Pour 1/2 cup of water into crockpot and place corn beef into the middle.
Surround the beef with the vegetables.
Find the meat packaging for the seasoning packet supplied with the corned beef. Pour the seasoning over the meat and vegetables.
Cover crockpot with lid, turn onto medium, and let cook.
February 16th Celebrated History
1923
The English archaeologist Howard Carter opens King Tutankhamen's ancient Egyptian burial chamber.
1937
U.S. Patent Office issues patent no. 2,071,250 for nylon to E.I. du Pont De Nemours & Company.
1968
Senator Rankin Fite of Alabama demonstrates the first 911 emergency telephone system in Haleyville.
1994
Dr. Ruben Quintero performed the first endoscopic fetal surgery.
February 16th Celebrated Birthdays
Edgar Bergen – 1903
The American comedian is best known for creating the puppet characters Charlie McCarthy and Mortimer Snerd through his ventriloquist comedy acts.
Vera Menchik – 1906
The world champion chess player became the first woman to compete against men during international tournament play.
LaVar Burton – 1957
The American actor and director is best known for hosting Reading Rainbow on PBS and starring as Geordi La Forge in the Star Trek: The Next Generation television series and films.
John McEnroe – 1959
During the 1980s, McEnroe stormed the courts against Björn Borg while building a dominating tennis career.
About National Day Calendar
National Day Calendar is the original and authoritative source for fun, unusual and unique National Days! Since our humble beginnings on National Popcorn Day in 2013, we have been tracking the National Days, National Weeks, National Months, and International Days. We became the first calendar of its kind to curate the days all in one place and tell their stories, too! Here at National Day Calendar, we are on a mission to Celebrate Every Day with you! And by you, we mean families, businesses, educators, and strangers we meet on the street. There's more than one day for everyone.
At National Day Calendar, we discovered the National Days have a way of inspiring us. We're honored to tell the stories behind the days and provide you with informational ways to incorporate the National Days into your business, family, schools, and home!