(Last Updated On: February 13, 2023)
FEBRUARY 15, 2023 | SINGLES AWARENESS DAY | NATIONAL GUMDROP DAY | NATIONAL WISCONSIN DAY
SINGLES AWARENESS DAY
On February 15th, Singles Awareness Day reminds us that there's nothing wrong with being single. In fact, the day after Valentine's Day points out all the ways that singledom benefits our communities and more. Read more…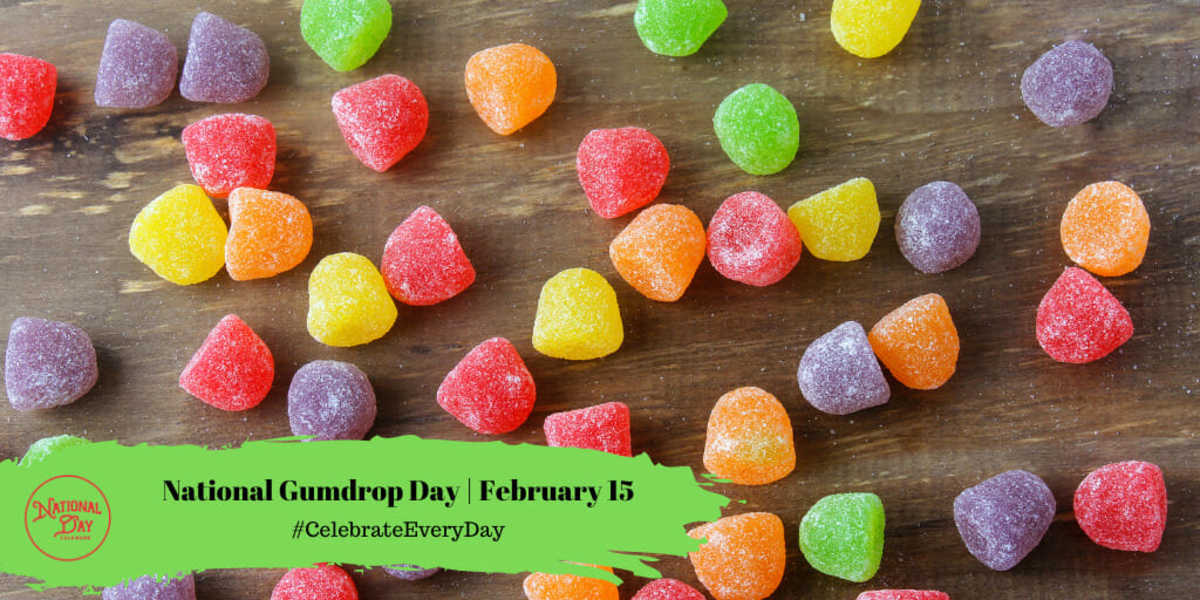 NATIONAL GUMDROP DAY
Observed on February 15th, National Gumdrop Day recognizes a favorite candy of many; the gumdrop! There's no question as to what to do. Eat gumdrops and eat as many as you want! Read more…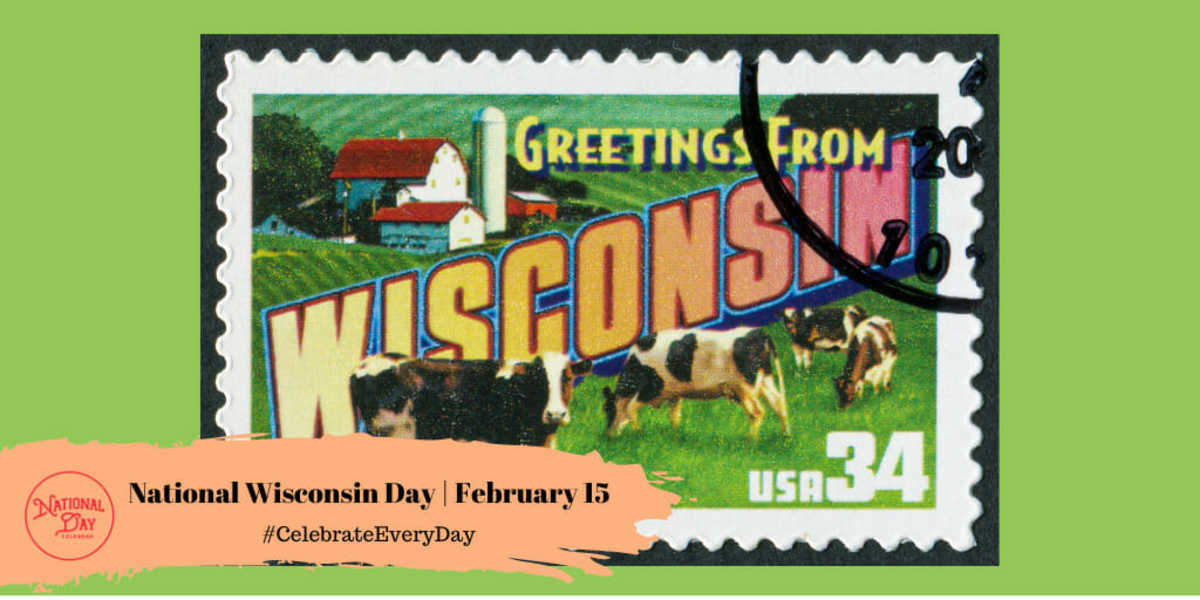 NATIONAL WISCONSIN DAY
On February 15th, National Wisconsin Day recognizes The Badger State. Read more…
On Deck for February 16, 2023
National Days
NATIONAL DO A GROUCH A FAVOR DAY
NATIONAL ALMOND DAY
Recipe of the Day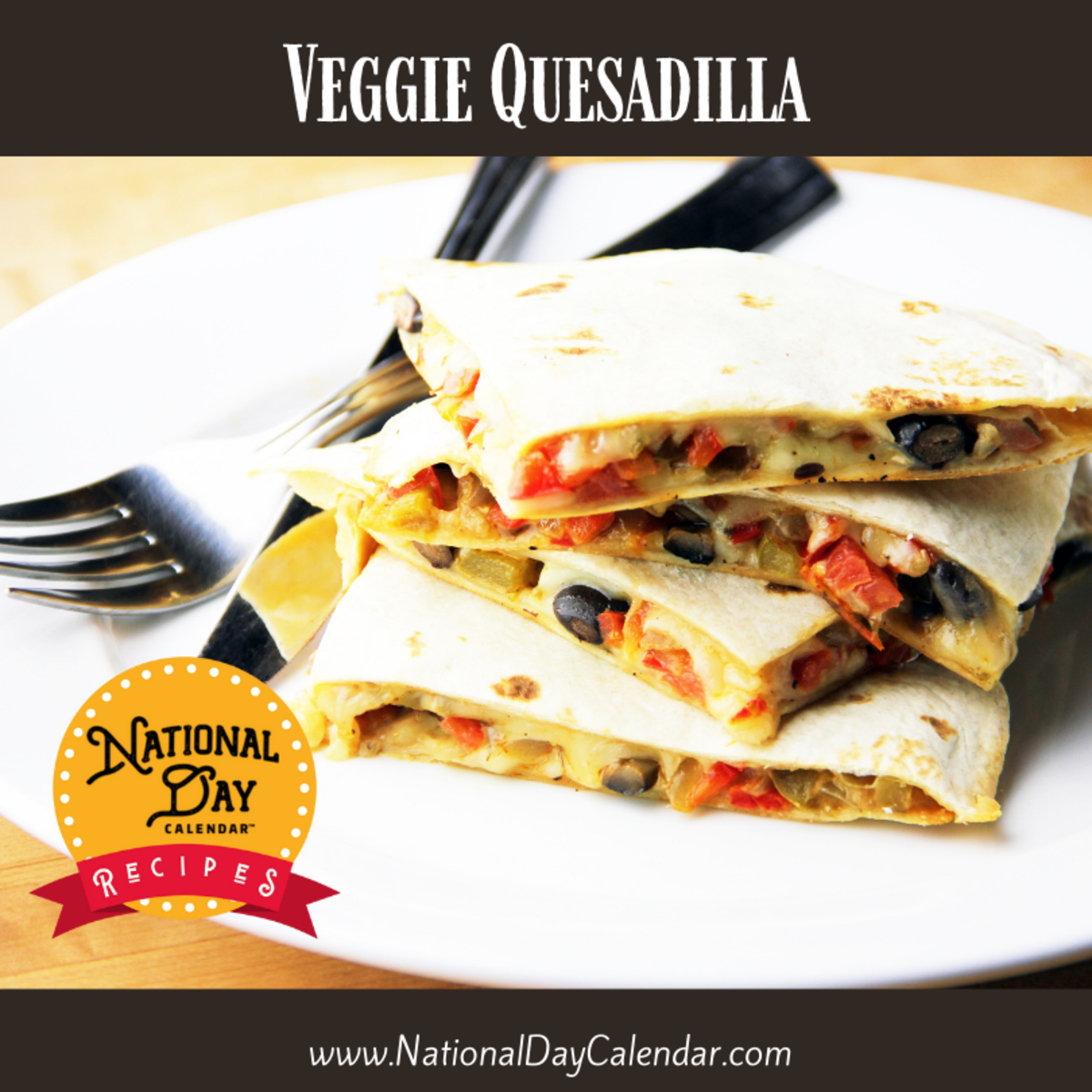 Veggie Quesadilla
Prep time: 10 minutes
Cook time: 10 minutes
Total: 20 minutes
Serves: 8
Ingredients
1 tablespoon oil
1/2 onion, diced
1/2 cup corn
1 15-ounce can black beans, rinsed and drained
1 bell pepper, diced
1 medium tomato, diced
2 clove garlic, minced
1 teaspoon cumin
1 1/2 teaspoon oregano
1/2 teaspoon cayenne pepper
salt
pepper
8 10-inch flour tortillas
2 cups shredded Monterey jack cheese
salsa
lime
fresh cilantro
Instructions
Drizzle oil in a medium skillet over medium-high heat and sautee onions, bell pepper, corn, beans, garlic, tomato, cumin, oregano, and cayenne pepper until onions and peppers are tender. Season with salt and pepper. Set aside.
Smear a dollop of sour cream onto the tortilla. Place in a separate skillet, warm tortilla over medium heat. Add cheese and cooked vegetables to one half of the tortilla. Fold tortilla over the mixture and cook 2-3 minutes on each side.
Top with sour cream, salsa, a squeeze of lime, and garnish with cilantro.
February 15th Celebrated History
1903
Morris and Rose Michtom create the first Teddy Bear inspired by a cartoon printed in the Washington Post depicting President Roosevelt sparing an orphaned bear cub.
1943
J. Howard Miller's "We Can Do It!" poster is displayed in Westinghouse factories. The image depicting a woman with a red and white bandana, her sleeves rolled up and making a fist served as the iconic emblem of all the women who stepped into the roles of Rosie the Riveters and war jobs like those.
1950
Walt Disney's animated film Cinderella opens in theaters.
1965
Canada officially inaugurates its Maple Leaf flag in a public ceremony.
February 15th Celebrated Birthdays
Cyrus McCormick – 1809
The American blacksmith is best known for inventing the mechanical reaper in 1831 and ushering in modern agricultural practices.
Susan B. Anthony – 1820
The American Quaker led a wave of reform for women's suffrage and rights. Anthony was integral to the passage of the 19th Amendment to the U.S. Constitution, and though she never lived to see its passage, the amendment was named in her honor.
Harold Arlen – 1905
The prolific American composer produced some of stage and film's most beloved tunes. His songs were both catchy and memorable. Some of his most popular included "That Old Black Magic," "The Man That Got Away," "Stormy Weather," "Over the Rainbow," and "Ac-Cent-Tchu-Ate The Positive."
Caroline Robinson Jones – 1942
In 1986, the advertising executive founded her own ad company and soon was one of the most successful women in advertising. Her campaigns included marketing for Goodyear, KFC, McDonald's, and many more.
Matt Groening – 1954
The American cartoonist has developed several animated television series including The Simpsons, Futurama, and Disenchantment.
About National Day Calendar
National Day Calendar is the original and authoritative source for fun, unusual and unique National Days! Since our humble beginnings on National Popcorn Day in 2013, we have been tracking the National Days, National Weeks, National Months, and International Days. We became the first calendar of its kind to curate the days all in one place and tell their stories, too! Here at National Day Calendar, we are on a mission to Celebrate Every Day with you! And by you, we mean families, businesses, educators, and strangers we meet on the street. There's more than one day for everyone.
At National Day Calendar, we discovered the National Days have a way of inspiring us. We're honored to tell the stories behind the days and provide you with informational ways to incorporate the National Days into your business, family, schools, and home!