(Last Updated On: February 10, 2023)
FEBRUARY 14, 2023 | VALENTINE'S DAY | NATIONAL ORGAN DONOR DAY | NATIONAL FERRIS WHEEL DAY | NATIONAL CREAM-FILLED CHOCOLATES DAY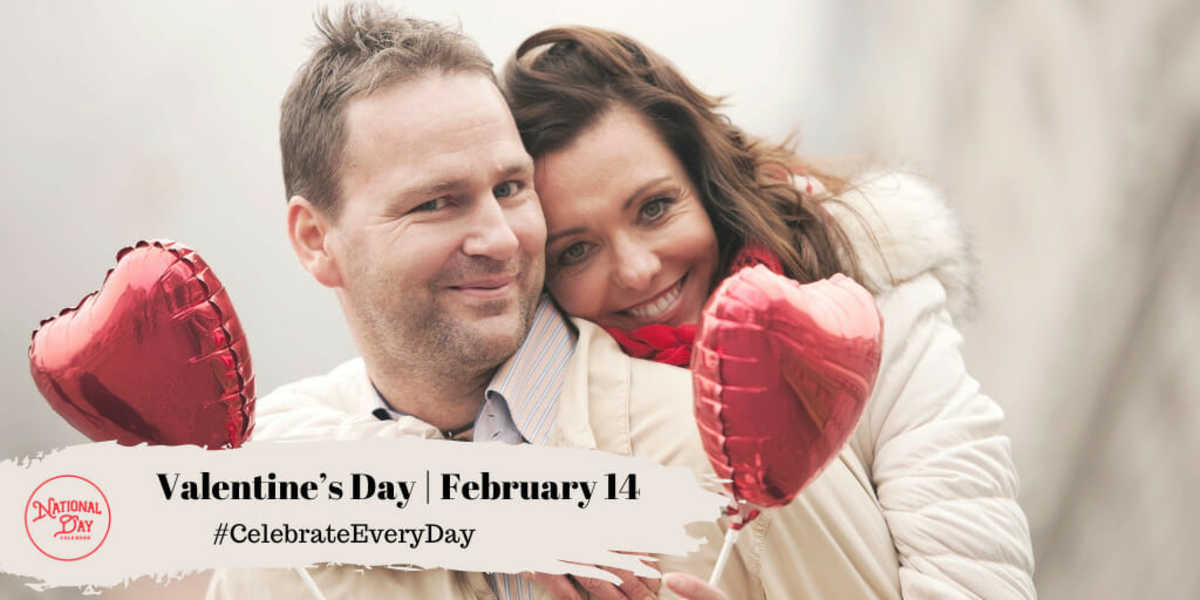 VALENTINE'S DAY
Valentine's Day began as St. Valentine's Day, a liturgical celebration of one or more early Christian saints named Valentinus. February 14th first became associated with romantic love during the High Middle Ages as the tradition of courtly love was then flourishing. During 18th century England, this day evolved into an occasion in which lovers expressed their love for each other by presenting flowers, offering confectionery, and sending Valentine's cards.  Read more…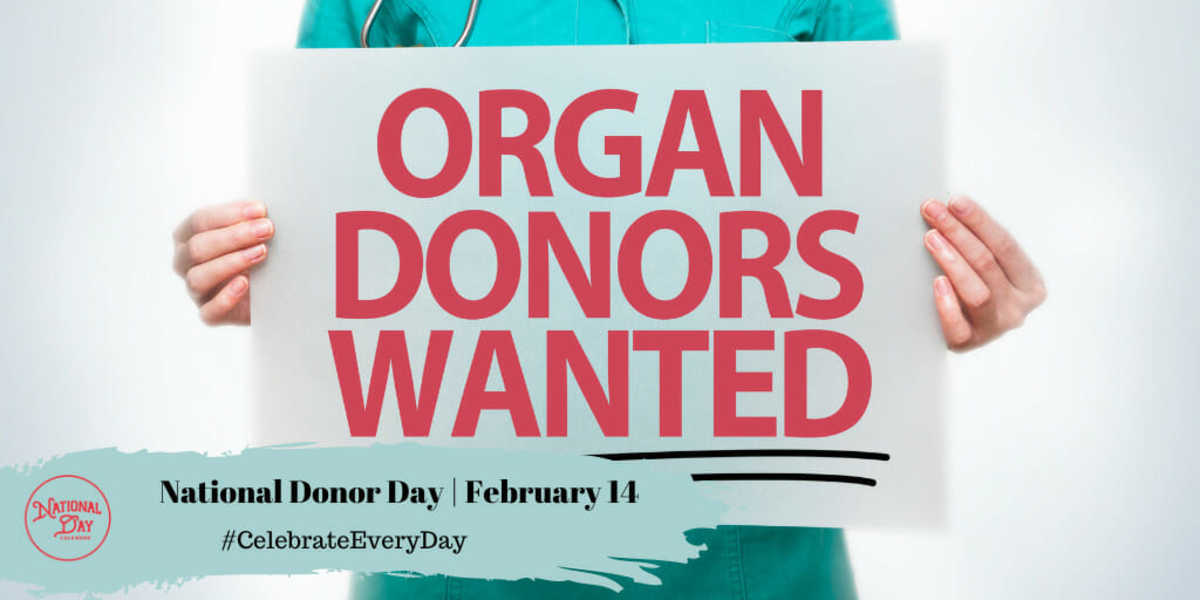 NATIONAL DONOR DAY
Observed each year on February 14th, National Donor Day (also known as  National Organ Donor Day) aims to increase awareness about organ donation and the lives it saves. In the United States, more than 120,000 people are waiting for a life-saving organ donation. Read more…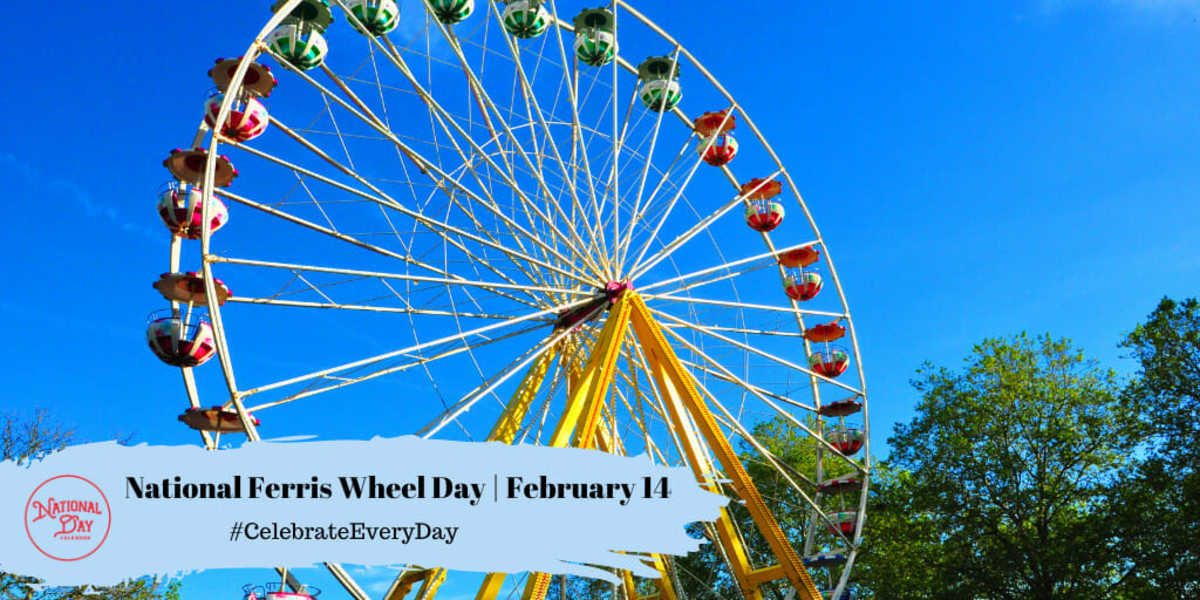 NATIONAL FERRIS WHEEL DAY
February 14th is the annual observance of National Ferris Wheel Day. The holiday honors the birth of George Washington Gale Ferris, Jr., the man who invented the Ferris Wheel. Read more…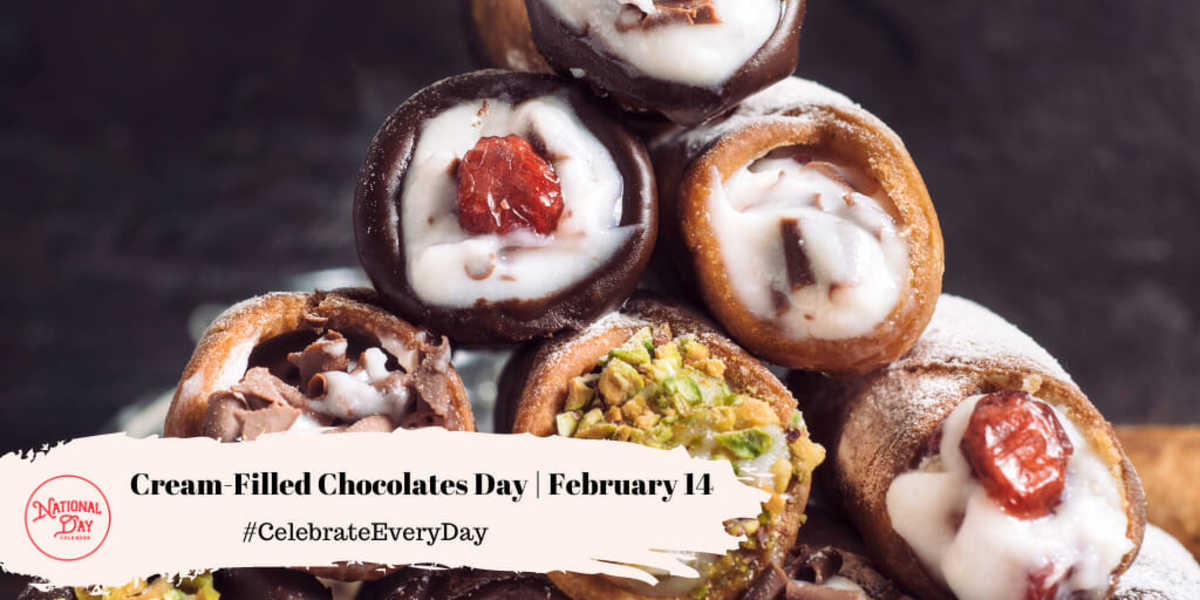 NATIONAL CREAM-FILLED CHOCOLATES DAY
Chocolate lovers rejoice as February 14th is National Cream-Filled Chocolates Day!  On the same day, approximately 58 million pounds of chocolate will be purchased. Much of it will be in heart-shaped boxes, filled with bite-sized chocolates with ooey, gooey centers. Quite a few of these cream-filled goodies will be exchanged and shared on Valentine's Day. Read more…
On Deck for February 15, 2023
National Days
NATIONAL GUMDROP DAY
SINGLES AWARENESS DAY
NATIONAL WISCONSIN DAY
International Days
NATIONAL FLAG OF CANADA DAY
INTERNATIONAL ANGELMAN DAY
Recipe of the Day
Home Fries
Prep: 10 minutes
Cook:  25 minutes
Total Prep: 35 minutes
Servings: 4
Whether you serve this with breakfast or dinner, this Home Fries recipe will fill you up! Drizzle with your favorite sauce or check out ours!
Ingredients:
3 Medium Yukon Gold potatoes
1 1/2 tablespoons olive oil
1 teaspoon garlic powder
1 teaspoon onion powder
1/2 teaspoon smoked paprika
salt and pepper to taste
Instructions:
Heat oven to 425F.
Cube potatoes into 1-inch pieces and spread in a single layer onto a baking sheet.
Sprinkle garlic, onion, paprika, salt, and pepper over potatoes and toss to coat evenly.
Bake for 25 minutes or until potatoes are tender. Halfway through baking, toss potatoes once more. Serve hot.
February 14th Celebrated History
1903
President Theodore Roosevelt signed into law a bill creating the Department of Commerce and Labor.
1920
Following the passage of the 19th Amendment granting women the right to vote in the United States, Carrie Chapman Catt formed the League of Women Voters.
1948
Businessman and race car driver, Bill France Sr. incorporated the National Association of Stock Car Racing (NASCAR).
1990
NASA's Voyager 1 space probe successfully returns photos of the Solar System that include the Sun and six planets.
February 14th Celebrated Birthdays
Frederick Douglass – 1817
The prominent orator led the abolitionist movement and social reforms. He wrote and spoke often, advocating for civil rights and women's right to vote.
Anna Howard Shaw – 1847
The American physician was also a minister and an advocate of the temperance and suffrage movements.
Jack Benny – 1894
The American comedian started his career in vaudeville. He would gain popularity on radio and television, hosting comedy programs that kept Americans and the world laughing.
Gregory Hines – 1946
The renowned American dancer and singer earned critical acclaim for his stage performance in Jelly's Last Jam. He also gained popular recognition for his performances in Tap and White Nights.
About National Day Calendar
National Day Calendar is the original and authoritative source for fun, unusual and unique National Days! Since our humble beginnings on National Popcorn Day in 2013, we have been tracking the National Days, National Weeks, National Months, and International Days. We became the first calendar of its kind to curate the days all in one place and tell their stories, too! Here at National Day Calendar, we are on a mission to Celebrate Every Day with you! And by you, we mean families, businesses, educators, and strangers we meet on the street. There's more than one day for everyone.
At National Day Calendar, we discovered the National Days have a way of inspiring us. We're honored to tell the stories behind the days and provide you with informational ways to incorporate the National Days into your business, family, schools, and home!