(Last Updated On: February 10, 2023)
FEBRUARY 13, 2023 | GALENTINE'S DAY | NATIONAL CHEDDAR DAY | NATIONAL CLEAN OUT YOUR COMPUTER DAY | NATIONAL TORTELLINI DAY | NATIONAL FOOTBALL HANGOVER DAY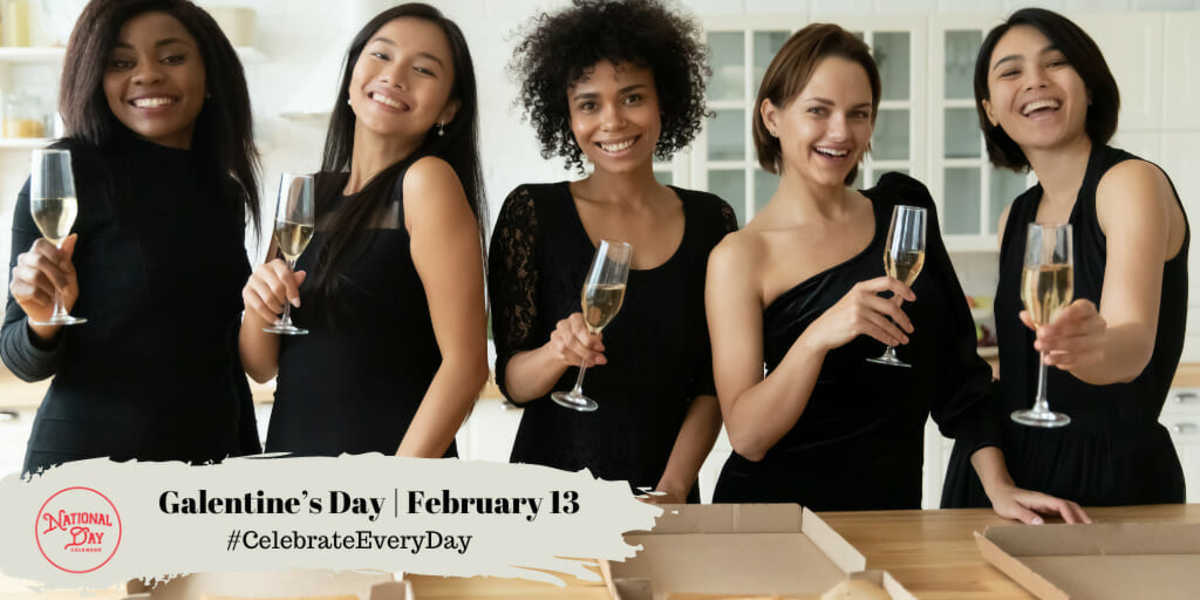 GALENTINE'S DAY
On February 13th, Galentine's Day brings women together to celebrate each other every year the day before Valentine's day. Read more…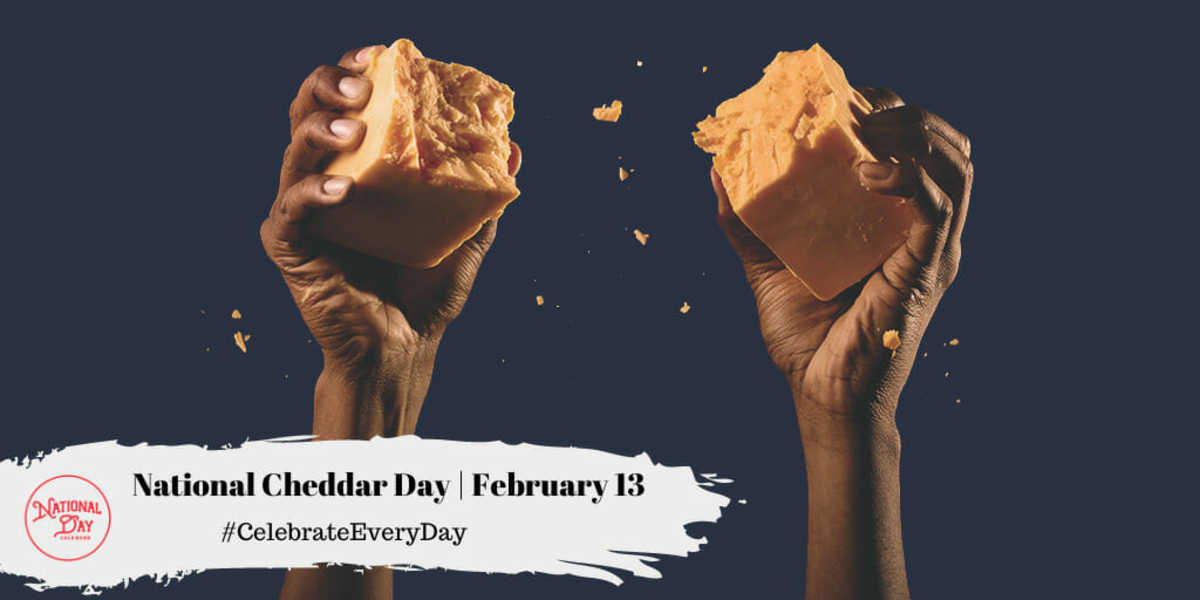 NATIONAL CHEDDAR DAY
National Cheddar Day adds some cheesy goodness on February 13th! Read more…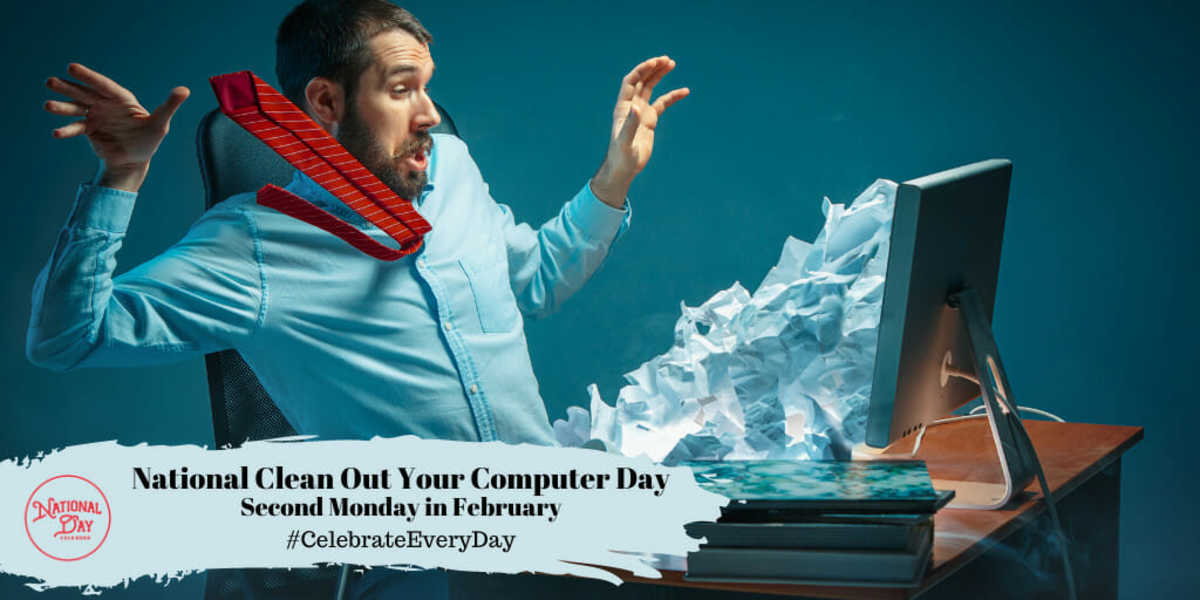 NATIONAL CLEAN OUT YOUR COMPUTER DAY
Observed on the second Monday in February, National Clean Out Your Computer Day promotes taking time out of your day to do some basic housekeeping on your computer. Read more…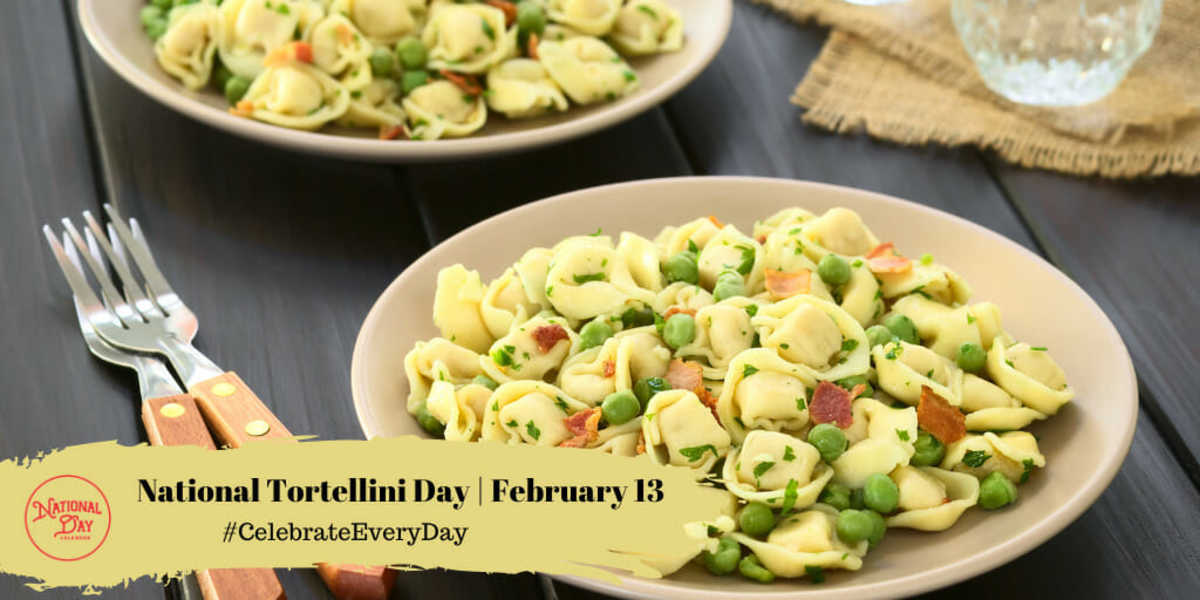 NATIONAL TORTELLINI DAY
Pasta lovers will enjoy a traditional stuffed pasta during National Tortellini Day on February 13th! Read more…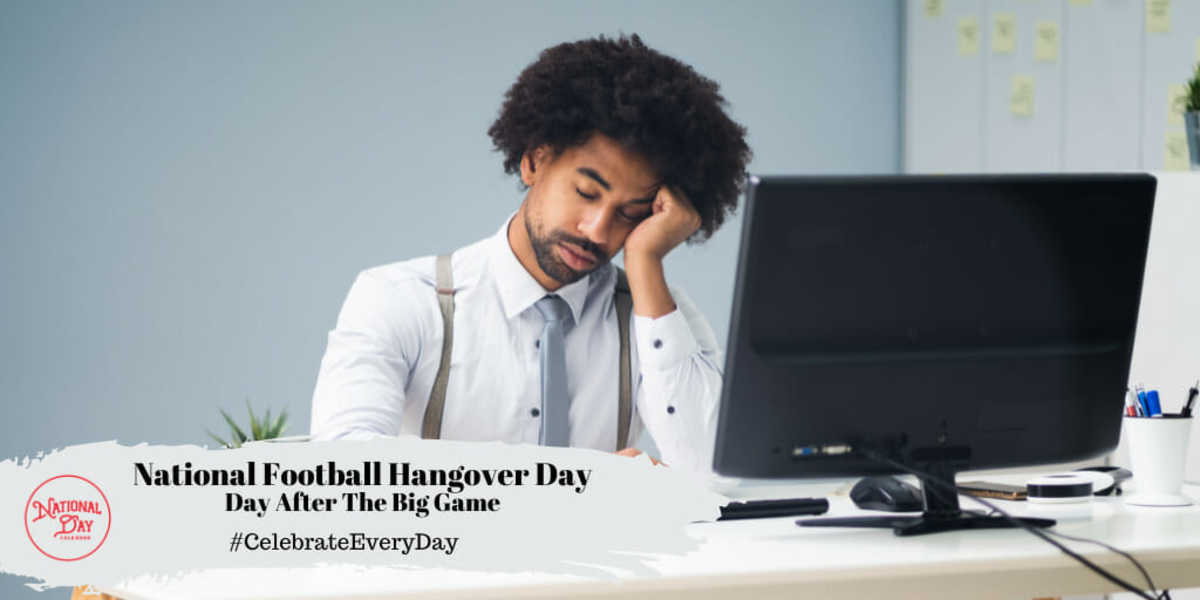 NATIONAL FOOTBALL HANGOVER DAY
Each year on the day after the big game, National Football Hangover Day offers a bit of comfort and camaraderie. Read more…
On Deck for February 14, 2023
National Days
VALENTINE'S DAY
NATIONAL CREAM-FILLED CHOCOLATES DAY
NATIONAL ORGAN DONOR DAY
NATIONAL FERRIS WHEEL DAY
Recipe of the Day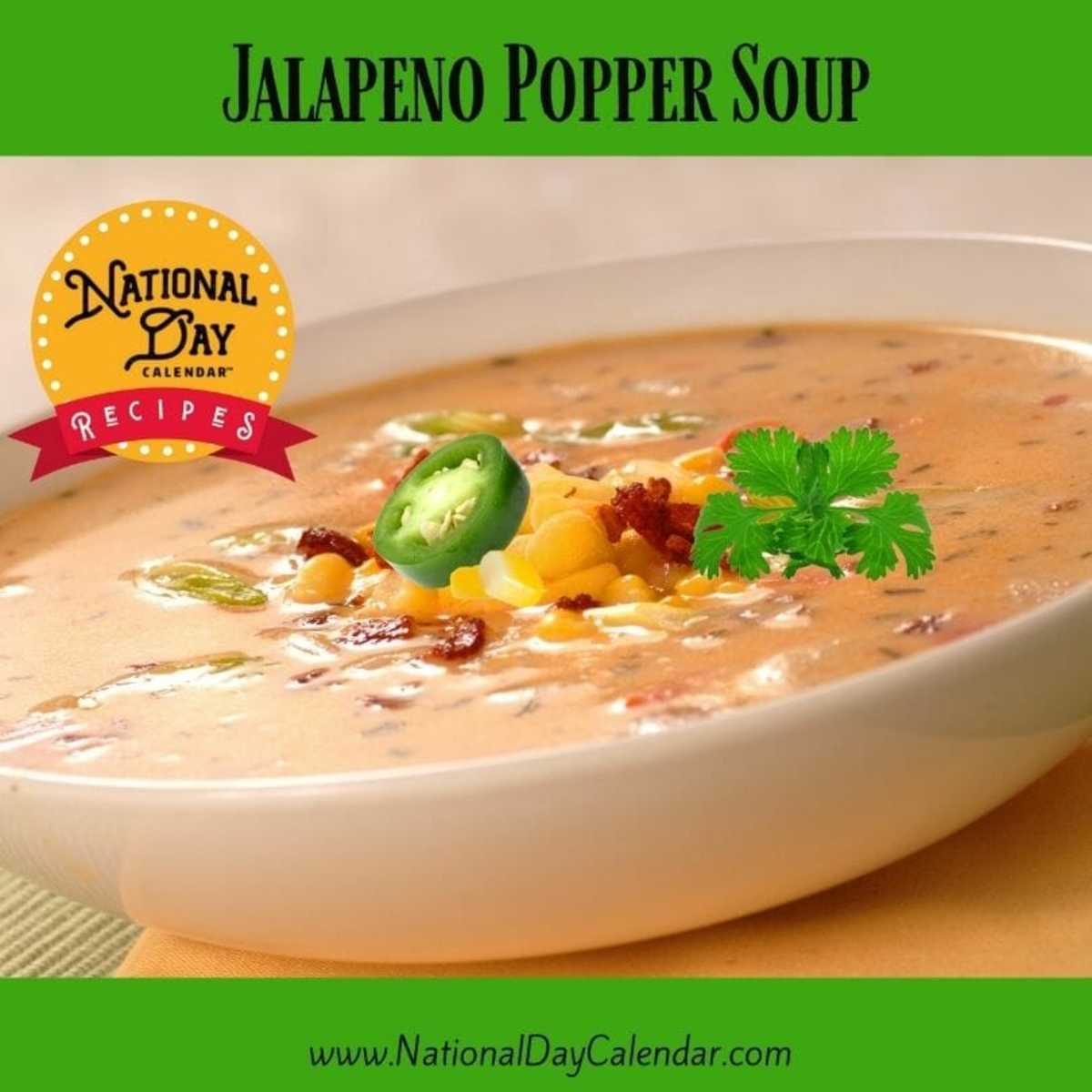 Jalapeno Popper Soup
Prep time: 10 minutes
Cook time: 25 minutes
Total Time: 35 minutes
Serves: 4
Ingredients
1 tablespoon butter
1/2 onion, diced
3-4 jalapenos, diced
2 cloves garlic, minced
4 slices bacon, cut into bite-sized pieces
14 ounce can diced tomatoes
3 cups chicken or vegetable broth
1 cup frozen corn
1 teaspoon dried cilantro
1/4 teaspoon smoked paprika
1/2 teaspoon chili powder
1/4 teaspoon cumin
4 ounces cream cheese
1/2 cup cream or half & half
1 1/4 cup cheddar cheese (reserve 1/4 cup)
Instructions
In a stockpot over medium-high heat, melt butter and add jalapeno and onions. Cook until onions are translucent and tender, about 3-4 minutes. Add garlic. Cook until fragrant, about 1 minute. Stir in bacon and cook through. Add tomatoes, chicken stock, cilantro, paprika, chili powder, and cumin. Bring to a simmer and reduce heat to medium. Add cream cheese and stir until melted and well incorporated. Slowly add cream and 1 cup cheddar cheese. Stir until cheese is melted.
Season to taste with salt and pepper. Ladle into bowls and garnish with remaining cheddar cheese and sweet corn, bacon crumbles, fresh cilantro, or chives.
February 13th Celebrated History
1895
The Lumiere brothers, Auguste and Charles-Antoine, patent their cinematograph. Their pioneering work led to the first public screening of a moving picture.
1920
The first National Negro League forms organizing teams of Black professional baseball players into one organization for the first time. Andrew "Rube" Foster, the owner of the American Giants, led the movement to form a league.
1946
The Moore School of Electrical Engineering at the University of Pennsylvania demonstrated the first electronic digital computer. Named the Electronic Numerical Integrator and Calculator (ENIC), it was created as part of a military project by John W. Mauchly and J. Presper Eckert.
2011
For the first time in 100 years, tribal members of the Umatilla of Oregon return to Montana and Yellowstone National Park to hunt and harvest bison. Harvesting bison restores traditions from the Walla Walla, Cayuse, and Umatilla tribes guaranteed in an 1855 treaty.
February 13th Celebrated Birthdays
Sarah Singleton Van Buren – 1818
After the death of her mother-in-law, Sarah Van Buren stepped into the role of First Lady during Martin Van Buren's presidency.
Elizabeth Truman – 1885
In 1945, Bess Truman became the 35th First Lady of the United States. She entered the White House in the final year of World War II and following the sudden death of President Franklin D. Roosevelt – the beginning of his fourth term. Capable and sure, Mrs. Truman stepped into the role of President Harry Truman's secretary.
Patty Berg – 1918
The American professional golfer helped found the Women's Professional Golf Association in 1947. During her career, Berg won 15 major titles.
Tennessee Ernie Ford – 1919
The American gospel and country recording artist is best known for the songs "Sixteen Tons" and "Ballad of Davy Crockett."
Chuck Yeager – 1923
The decorated American fighter pilot and test pilot broke the sound barrier in 1947 in the Bell X-1.
About National Day Calendar
National Day Calendar is the original and authoritative source for fun, unusual and unique National Days! Since our humble beginnings on National Popcorn Day in 2013, we have been tracking the National Days, National Weeks, National Months, and International Days. We became the first calendar of its kind to curate the days all in one place and tell their stories, too! Here at National Day Calendar, we are on a mission to Celebrate Every Day with you! And by you, we mean families, businesses, educators, and strangers we meet on the street. There's more than one day for everyone.
At National Day Calendar, we discovered the National Days have a way of inspiring us. We're honored to tell the stories behind the days and provide you with informational ways to incorporate the National Days into your business, family, schools, and home!