Looking Back
February 13, 2021 - GALENTINE'S DAY – GLOBAL MOVIE DAY – NATIONAL CHEDDAR DAY – NATIONAL TORTELLINI DAY
FEBRUARY 13, 2021 | GALENTINE'S DAY | GLOBAL MOVIE DAY | NATIONAL CHEDDAR DAY | NATIONAL TORTELLINI DAY

GALENTINE'S DAY
On February 13th, Galentine's Day brings women together to celebrate each other every year the day before Valentine's day.
Women all have that one friend who cheers on her female companions. She is their best supporter, listener, and companion. No matter what, she has your back. She's the lady who celebrates ladies. This day is the kind of day a woman like that would throw a party, and she should.
The festivities include women of all walks of life, kicking back, and enjoying being women! Celebrating successes and overcoming failure, the day brings women, ladies, and girls together for a good old fashioned session to drink, eat, talk, and celebrate each other.
HOW TO OBSERVE #GalentinesDay
Invite the women you know to celebrate the day in all their glory. Bring their favorite wine, beer, cocktails, and mocktails. Snacks, dips, chips, and appetizers of all kinds welcome. Turn up the music, dance, and groove the day and night away. Give each other a pep talk, TED talks or have a venting session. Whatever works for you. Do makeovers. Or get dressed up and go out for the night. Book a cruise and take off for the weekend. No matter your style, do it your lady's way. But be sure to use #GalentinesDay to share it all on social media.
GALENTINE'S DAY HISTORY
In 2010, during the sixth season (2010) of the comedy Parks and Recreation, character Leslie (Amy Poehler) throws an annual Galentine's Day party for her girlfriends (ep107 "Galentine's Day"). Gradually, the idea of Galentine's Day parties has taken off. By 2017, several national businesses began promoting the celebration, and it began to trend.

GLOBAL MOVIE DAY
Right in the heart of Oscar season, the second Saturday in February celebrates Global Movie Day to honor the way movies have captured audiences' hearts and minds around the world for over 100 years. Since their inception, movies have transcended geography, language, time, and culture, connecting us all through the power of storytelling.
There are many parts that come together to bring a movie to life. They all play a role in telling the story before the first flicker of light on the screen, before the first note of the musical score plays. Collectively, these elements create magnificent narratives that captivate us time and again.
HOW TO OBSERVE #GlobalMovieDay
Celebrate the Academy's Global Movie Day by watching and discussing movies that have inspired you throughout the years. Share movie recommendations and discover ones you've never seen. Rewatch your favorite movies with friends or visit your local theater to see something new. Share the movies that have made an impression on you. Make your own "Top 10 Movies of All Time" list, catch up on this year's Oscar nominees, and post your predictions.
What was the first movie you saw at a drive-in theater?
Who loves musicals? Tell us about the first musical you saw.
You probably don't remember your first animated movie. Which is the first one you DO remember?
So it's date night. What movie did you and your significant other first see together?
Tell us about your favorite movie line.
We know you hide under the blankets when the scary music starts. Tell us about the first time you discovered the horror genre!
No matter how you choose to celebrate, be sure to take pictures/videos and share moments and memories using #GlobalMovieDay across social media
Explore these 5 Movie Originals and Their Remakes as you make your Oscar picks!
GLOBAL MOVIE DAY HISTORY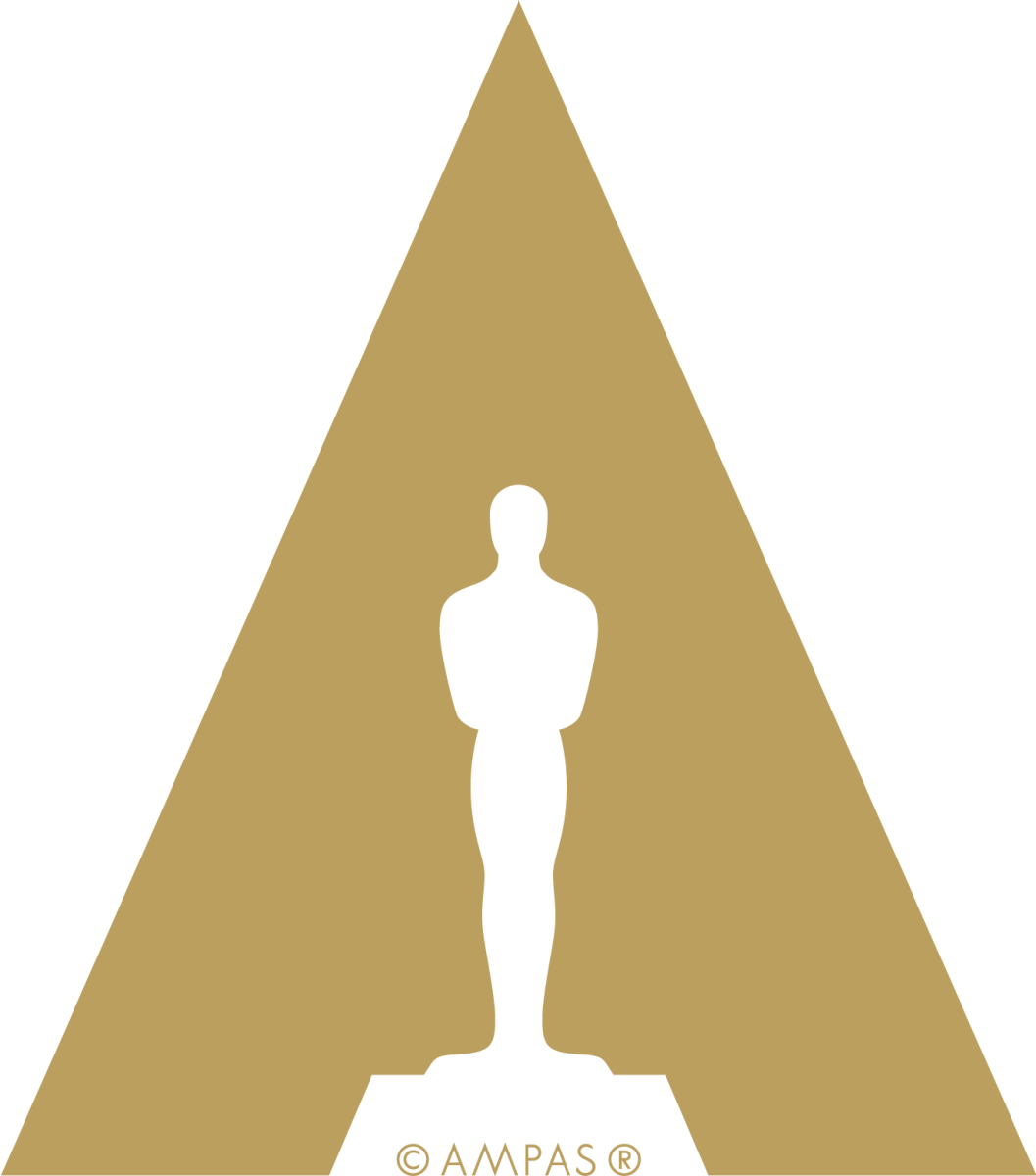 The Academy of Motion Picture Arts and Sciences founded Global Movie Day in 2020 to celebrate the power of movies to reach, connect, and inspire people across the globe.
On January 15th, 2020, the Registrar at National Day Calendar® proclaimed the Global Movie Day to be observed on the 2nd Saturday in February, annually.

NATIONAL CHEDDAR DAY
National Cheddar Day adds some cheesy goodness on February 13th!
Grilled cheese would be buttered bread without melt-able slices piled high; burgers would be lackluster without a perfect ooze; mac & cheese would just be…mac, to be frank. So many of our iconic American dishes simply wouldn't be the same without a slice of cheddar's deliciousness.
CHEDDAR HISTORY
There's some history to this love of cheddar as well. How exactly did cheddar become a staple in so many of our favorite foods? Let us tell you!
Cheddar first rolled into being in the village of Cheddar in Somerset, England in the 12th century. While cheddar accounts for more than a third of all the cheese sold in the United States, it is a royal hit in the United Kingdom where it was created. In fact, more than half of the cheese sales in the UK go to cheddar.
In 1894, renowned cheesemaker Peter McIntosh brought his cheese-making skills to Tillamook County, Oregon where it rains a lot and the grass was always green. He taught the locals all he knew, and in due time he earned himself the nickname "Cheese King of the Coast." Today, there are more cows than people in Tillamook, and those local farmers have since formed the farmer-owned cooperative we know today as the Tillamook County Creamery Association.
No wonder cheddar finds its way into so many recipes or a simple snack. That rich, creamy and sometimes crumbly flavor is what keeps us coming back for more, bite after delicious bite.
HOW TO OBSERVE #NationalCheddarDay
Hashtag it! Show the world just how much you love cheddar by sharing your favorite creation with #NationalCheddarDay on social media, Facebook, Twitter, Instagram or Pinterest.
It's also a great day to celebrate with others – hosting your own National Cheddar Day party. Bring friends and family together for a wine and cheese night, impromptu fondue or a grilled cheese cook-off, whatever your favorite cheesy recipe, there are tons to choose from here.
Finally, if you're local to Tillamook or traveling to the Pacific Northwest, add the Tillamook Creamery as a destination to see just how cheddar is made; sampling a thing or two as well. Today, nearly one million visitors make the trip to the Creamery each year! That's a whole lotta chedda.
NATIONAL CHEDDAR DAY HISTORY
After over a century spent perfecting its award-winning cheddar recipe, Tillamook founded National Cheddar Day on February 13, 2019, to celebrate its 110th birthday and share a passion for cheddar with cheese-lovers nationwide, giving cheddar a day to shine on its own.
Founded on the coast of Oregon this farmer-owned cooperative continues to produce the most consistent, best tasting, high-quality dairy products made the most natural way possible. Guided by its values and the belief that everyone deserves real food that makes them feel good every day, Tillamook has earned top awards for their cheese, ice cream, sour cream, butter, and yogurt products made the Tillamook Way. Committed to unwavering values that never sacrifice quality for profit, Tillamook is excited to share National Cheddar Day with cheddar lovers everywhere for years to come.
In 2019, the Registrar at National Day Calendar® proclaimed National Cheddar Day to be observed every February 13th.
NATIONAL TORTELLINI DAY
Pasta lovers will enjoy a traditional stuffed pasta during National Tortellini Day on February 13th!
Tortellini is a signature dish from the Italian region of Bologna, where they claim to have created this stuffed pasta packed with flavor. Ravioli, tortellini, and tortellacci are all part of the same family of stuffed pasta. The most common fillings for tortellini are ham, white meat, and Parmesan cheese.
Members of an organization called The Learned Order of the Tortellini in the city of Bologna wear special hats to their meetings that are red and gold and shaped like tortellini. They also wear a ribbon, around their neck that has a gold tortellini hanging on it. The Learned Order of the Tortellini has a large membership dedicated to the preservation of the traditional tortellini.
There are many ways to prepare a tortellini dish. You may want to top it with a cheese sauce, cream sauce, pesto or tomato sauce, or follow one of the thousands of cooking blogs available for a great tortellini recipe.
HOW TO OBSERVE #NationalTortelliniDay
Enjoy one of these tortellini recipes:
Tortellini Crock Pot Meal
Cheesy Italian Tortellini
Broccoli and Tortellini Alfredo
Tortellini Alfredo
Spinach Tomato Tortellini
Tortellini Rose' (Tortellini with Tomato Cream Sauce)
Creamy Shrimp Tortellini
Tortellini Salad
Tortellini Bacon Broccoli Salad
Use #NationalTortelliniDay to post on social media.
NATIONAL TORTELLINI DAY HISTORY
National Day Calendar continues to research the origins of this stuffed pasta day.
On Deck for February 14, 2021
National Days
International Days
February 13th Celebrated (and Not So Celebrated) History 2021
1895
The Lumière brothers, Auguste and Charles-Antoine, patent their cinematograph. Their pioneering work led to the first public screening of a moving picture.
1920
The first National Negro League forms organizing teams of Black professional baseball players into one organization for the first time. Andrew "Rube" Foster, the owner of the American Giants, led the movement to form a league.
1946
The Moore School of Electrical Engineering at the University of Pennsylvania demonstrated the first electronic digital computer. Named the Electronic Numerical Integrator and Calculator (ENIC), it was created as part of a military project by John W. Mauchly and J. Presper Eckert.
2011
For the first time in 100 years, tribal members of the Umatilla of Oregon return to Montana and Yellowstone National Park to hunt and harvest bison. Harvesting bison restores traditions from the Walla Walla, Cayuse, and Umatilla tribes guaranteed in an 1855 treaty.
Recipe of the Day
New York Cheesecake
Prep: 25 minutes
Cook: 45 minutes
Total Prep: 70 minutes
Servings: 6-8
Ingredients:
Crust:
1 – 1/2 cups graham cracker crumbs
6 tablespoons melted butter
1/4 cup powdered sugar
Filling:
8 ounces cream cheese
2 large eggs
3/4 cup sugar
2 tablespoons cornstarch
1 cup sour cream
Topping:
1 cup sour cream
3/4 cup sugar
Instructions:
First Prepare Crust:
Mix graham cracker crumbs, butter, and 1/4 cup powdered sugar.
Press into a well greased, 9-inch springform pan.
Spread up the side and along the bottom of the pan.
Place in freezer and chill for 5 to 10 minutes.
Next prepare filling:
Heat oven to 400°.
In a medium bowl, mix cream cheese and 3/4 cup sugar until smooth.
Add eggs, vanilla, and cornstarch and mix well.
Stir in 1 cup sour cream.
Pour the mixture into the cooled crust and bake for 45 minutes.
Turn off the oven and let cool 3 hours with the door slightly ajar.
Refrigerate overnight.
Prepare topping (before serving):
Combine 1 cup sour cream and 3/4 cup sugar.
Pour over chilled cheesecake before serving.
February 13th Celebrated (and Not So Celebrated) Birthdays 2021
Elizabeth Truman – 1885
In 1945, Bess Truman became the 35th First Lady of the United States. She entered the White House in the final year of World War II and following the sudden death of President Franklin D. Roosevelt – the beginning of his fourth term. Capable and sure, Mrs. Truman stepped into the role of President Harry Truman's secretary.
Patty Berg – 1918
The American professional golfer helped found the Women's Professional Golf Association in 1947. During her career, Berg won 15 major titles.
Tennessee Ernie Ford – 1919
The American gospel and country recording artist is best known for the songs "Sixteen Tons" and "Ballad of Davy Crockett."
Chuck Yeager – 1923
The decorated American fighter pilot and test pilot broke the sound barrier in 1947 in the Bell X-1.
Honorable Mentions
Dorothy Bliss – 1916
Leeann Chin – 1933
Peter Gabriel – 1950
About National Day Calendar
National Day Calendar® is the authoritative source for fun, unusual and unique National Days! Since our humble beginnings on National Popcorn Day in 2013, we now track nearly 1,500 National Days, National Weeks and National Months. In addition, our research team continues to uncover the origins of existing National Days as well as discover new, exciting days for everyone to celebrate.

There's a celebration for everyone. While National Road Trip Day satisfies the itch to wander, many pet days let us share our love of animals. National 3-D Day and National Astronaut Day honor the advancement of technology, too. Every food day you can imagine (National Avocado Day, for example), will keep you celebrating, also!
Be sure to stay in the know by signing up for our e-mail updates. Also, follow us on Facebook, Twitter, and Instagram.
Our Ambassador Program is another way #CelebrateEveryDay®! Whether you become an ambassador or follow one of the savvy ambassadors, their fun videos and posts will keep you prepared for every holiday.