(Last Updated On: January 31, 2023)
FEBRUARY 1, 2023 | NATIONAL FREEDOM DAY | NATIONAL GET UP DAY | NATIONAL DARK CHOCOLATE DAY | NATIONAL GIRLS AND WOMEN IN SPORTS DAY | NATIONAL BAKED ALASKA DAY | NATIONAL SERPENT DAY | NATIONAL TEXAS DAY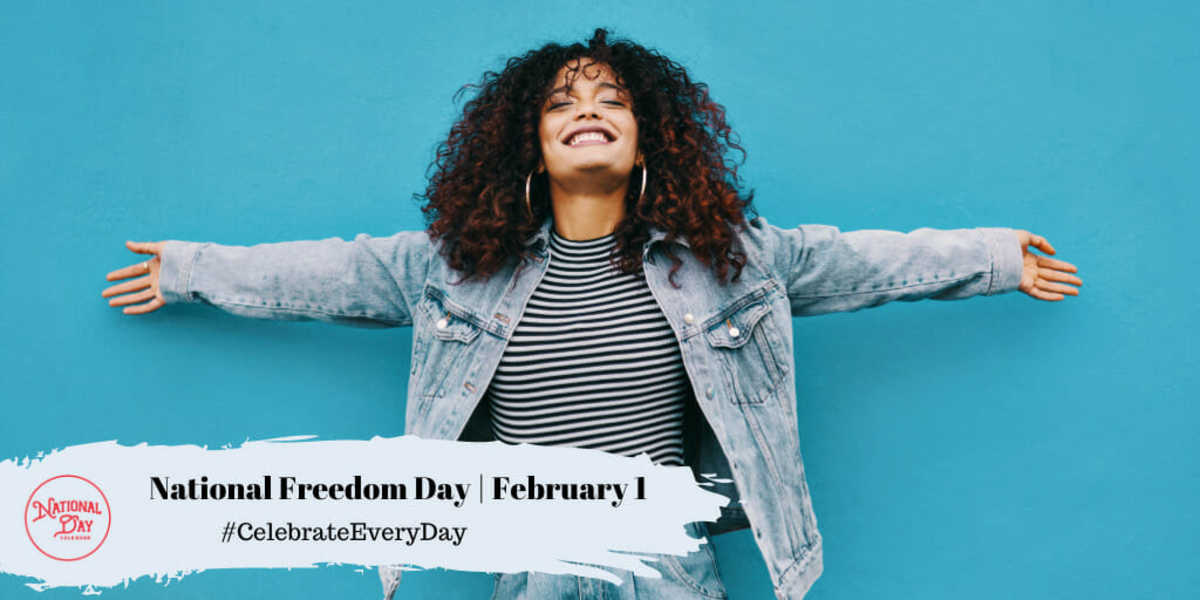 NATIONAL FREEDOM DAY
National Freedom Day, always observed on February 1st, celebrates freedom from slavery. It also recognizes that America is a symbol of liberty. The day honors the signing by Abraham Lincoln of a joint House and Senate resolution that later became the 13th Amendment to the U.S. Constitution. President Lincoln signed the Amendment outlawing slavery on February 1, 1865. It was not ratified by the states, however, until later on December 18, 1865. Read more…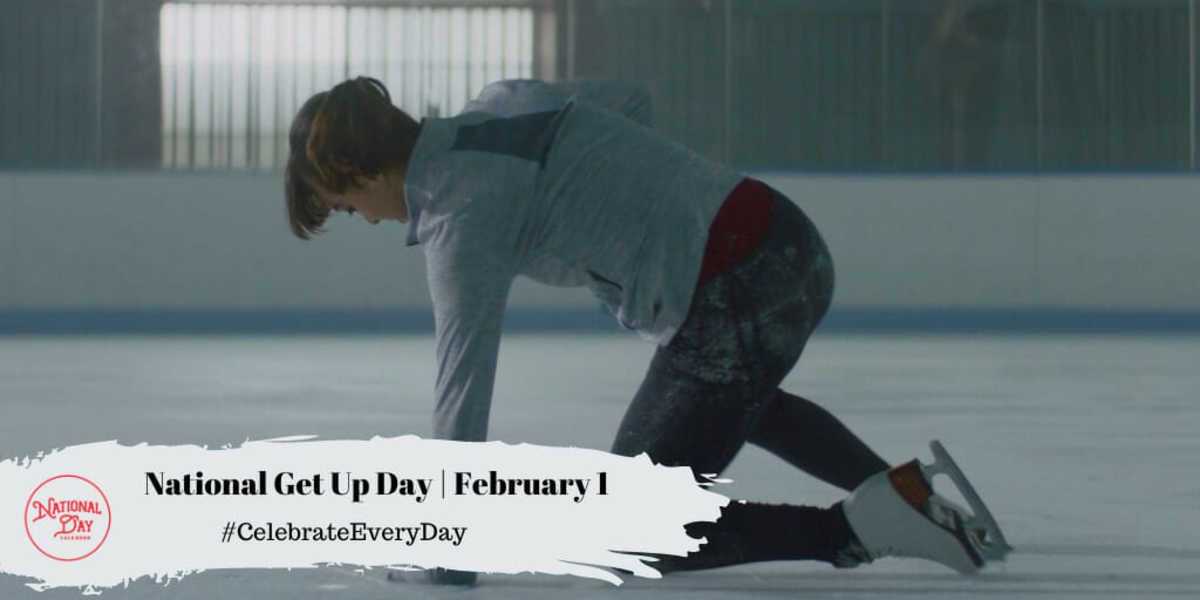 NATIONAL GET UP DAY
National Get Up Day on February 1st offers an opportunity to share inspiring stories of perseverance. The day reminds us to pick ourselves up when we've fallen and giving it (whatever it may be) another go! Read more…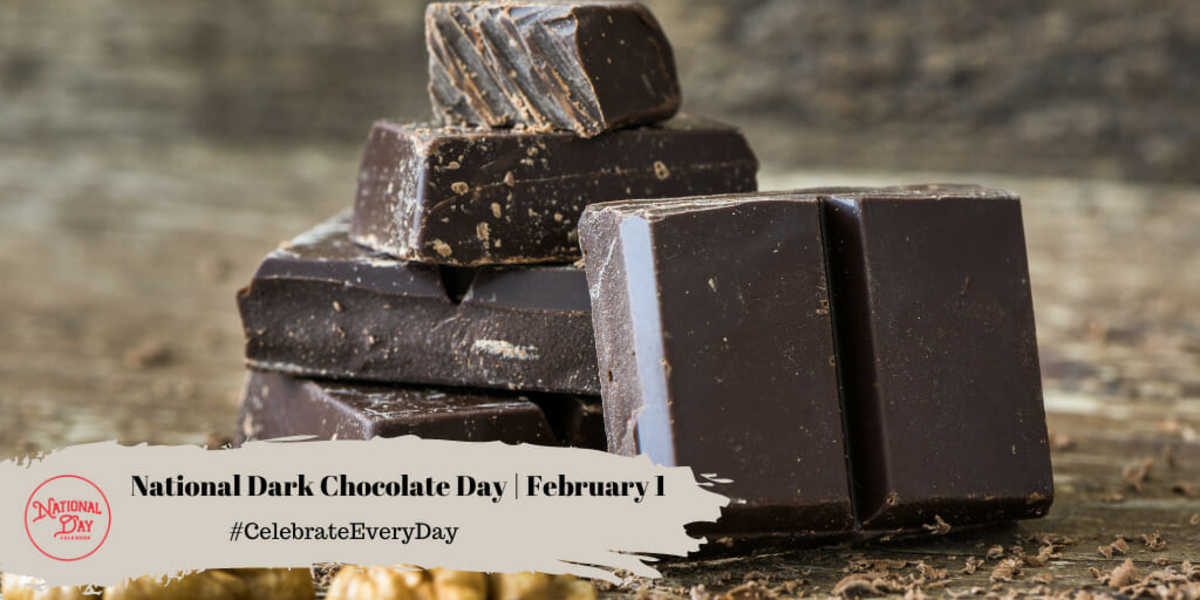 NATIONAL DARK CHOCOLATE DAY
On February 1st, National Dark Chocolate Day reminds us to indulge a little. Many tout dark chocolate as the healthier chocolate. However, for some, it can be an acquired taste. Read more…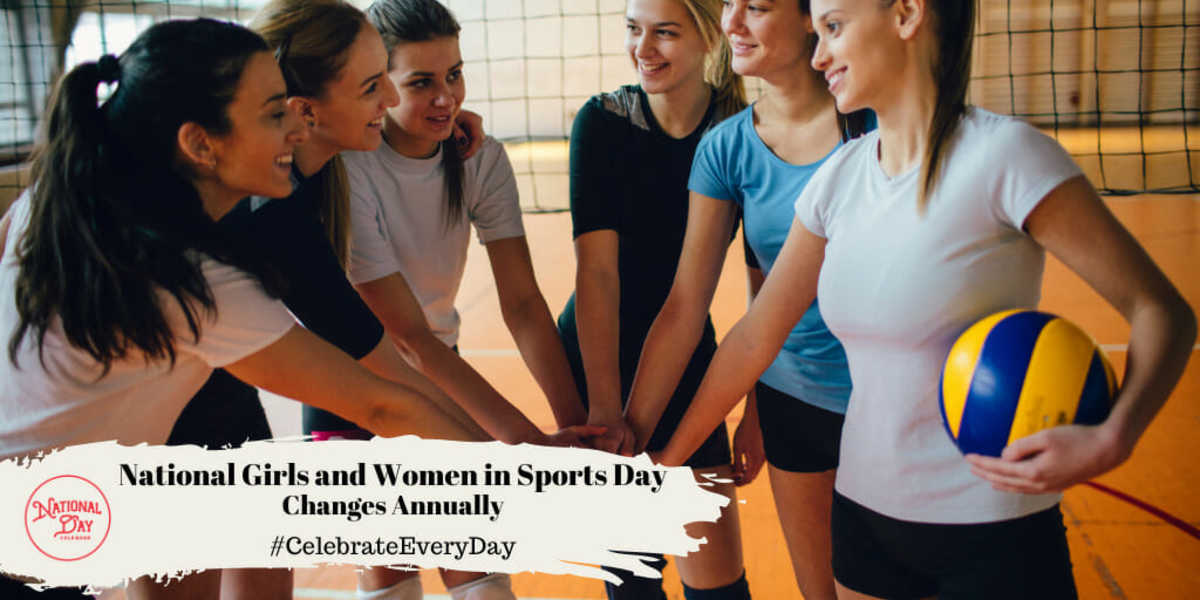 NATIONAL GIRLS & WOMEN IN SPORTS DAY
Around the country, National Girls and Women in Sports Day is recognized by schools, organizations, and teams during the first week of February. Read more…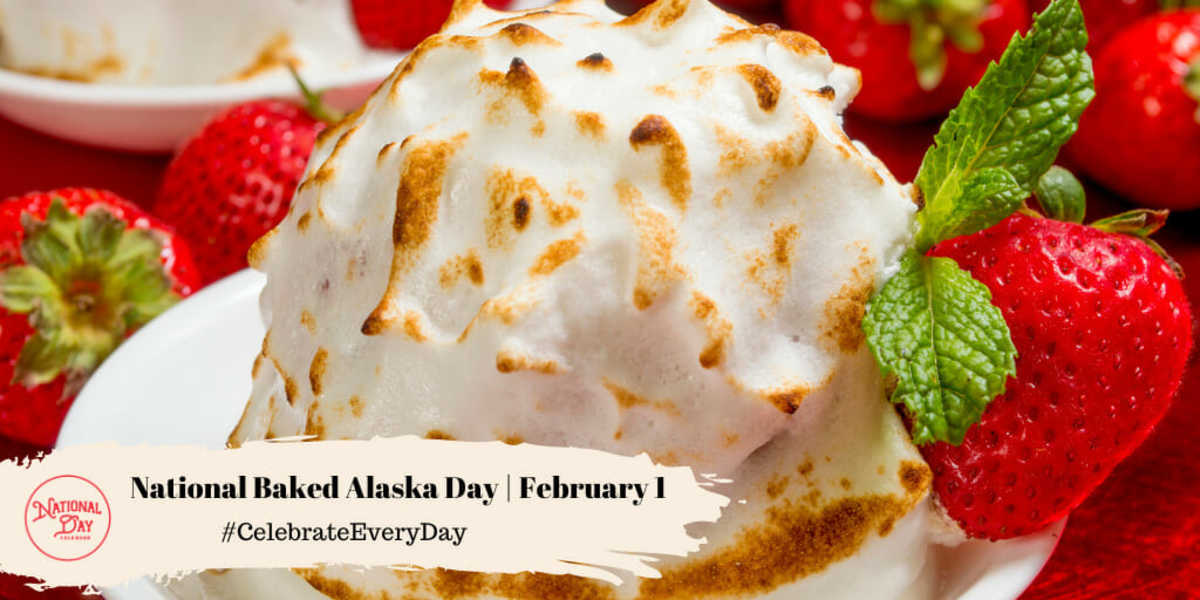 NATIONAL BAKED ALASKA DAY
Ice cream and cake come together on February 1st in a celebration called National Baked Alaska Day. Read more…
NATIONAL SERPENT DAY
On February 1st, National Serpent Day gives snakes and serpents alike their slithering due. Across religions and cultures, the serpent has been used as a symbol of evil, medicine, fertility, and much more. Read more…
NATIONAL TEXAS DAY
On February 1st, National Texas Day recognizes the Lone Star State along with its fierce record of independent people and history. The 28th state may not be the only state with a record of being a republic, but their dramatic revolution and fight for independence keep Texas history alive. Read more…
On Deck for February 2, 2023
National Days
NATIONAL TATER TOT DAY
NATIONAL GROUNDHOG DAY
OPTIMIST DAY
NATIONAL HEAVENLY HASH DAY
Recipe of the Day
Basic Truffle Recipe
Prep: 1 hour
Total Prep: 1 hour
Serves: 60
Ingredients:
8-ounce package cream cheese, softened
3 cups confectioners' sugar, sifted
3 cups semisweet chocolate chips, melted
1 1/2 teaspoons vanilla (may substitute orange, almond, maple, or coffee liqueur)
various toppings (chopped nuts, shredded coconut, sprinkles, cocoa, shaved chocolate)
Instructions:
Beat cream cheese in a large bowl until smooth.
Add the confectioner's sugar one cup at a time until well blended.
Stir in chocolate and vanilla until well incorporated.
(If using a liqueur flavoring, divide the mixture into thirds and add 1 tablespoon of the preferred liqueur to each prepared mixture.)
Chill for 1 hour.
Shape into 1 inch balls. Roll in your favorite toppings.
February 1st Celebrated History
1894
The Philological Society of London and Oxford University Press publishes the first volume of the Oxford English Dictionary. A-Ant consisted of 352 pages and took 5 years to complete. Scotchman James Murray undertook the enormous task as the primary editor. He would die in 1915 before the project was complete.
1896
Giacomo Puccini's opera La Bohème premieres in Turin, Italy. The tragic love story is one of Puccini's greatest works.
1972
Hewlett-Packard introduced the first scientific hand-held calculator. It sold for $395 and was named the HP-35 – a nod to its 35 keys.
1982
David Letterman launches his first evening talk show, Late Night with David Letterman. His first guest on the comedy talk show was Bill Murray.
February 1st Celebrated History
Hattie Caraway – 1878
In 1932, Caraway became the first woman elected to the Senate. She had been appointed the previous year to fill her husband's seat due to his death.
John Ford – 1895
The American film director was most noted for his westerns starring John Wayne. He also adapted the John Steinbeck novel, Grapes of Wrath.
Clark Gable – 1901
One of Hollywood's foremost leading men during the first half of the 20th century, Gable was known for films like Gone with the Wind, It Happened One Night, and The Misfits.
Langston Hughes – 1902
The American poet of the Harlem Renaissance, Langston Hughes also wrote several plays, novels, and essays. He's most known for his poem "Harlem."
Vivian Maier – 1926
For five decades the street photographer captured the world and then hid it away. Not until after her death was her historic collection revealed to the world.
About National Day Calendar
National Day Calendar is the original and authoritative source for fun, unusual and unique National Days! Since our humble beginnings on National Popcorn Day in 2013, we have been tracking the National Days, National Weeks, National Months, and International Days. We became the first calendar of its kind to curate the days all in one place and tell their stories, too! Here at National Day Calendar, we are on a mission to Celebrate Every Day with you! And by you, we mean families, businesses, educators, and strangers we meet on the street. There's more than one day for everyone.
At National Day Calendar, we discovered the National Days have a way of inspiring us. We're honored to tell the stories behind the days and provide you with informational ways to incorporate the National Days into your business, family, schools, and home!