(Last Updated On: December 21, 2022)
DECEMBER 31, 2022 | NEW YEAR'S EVE | NATIONAL CHAMPAGNE DAY | LEAP SECOND TIME ADJUSTMENT DAY | UNIVERSAL HOUR OF PEACE | MAKE UP YOUR MIND DAY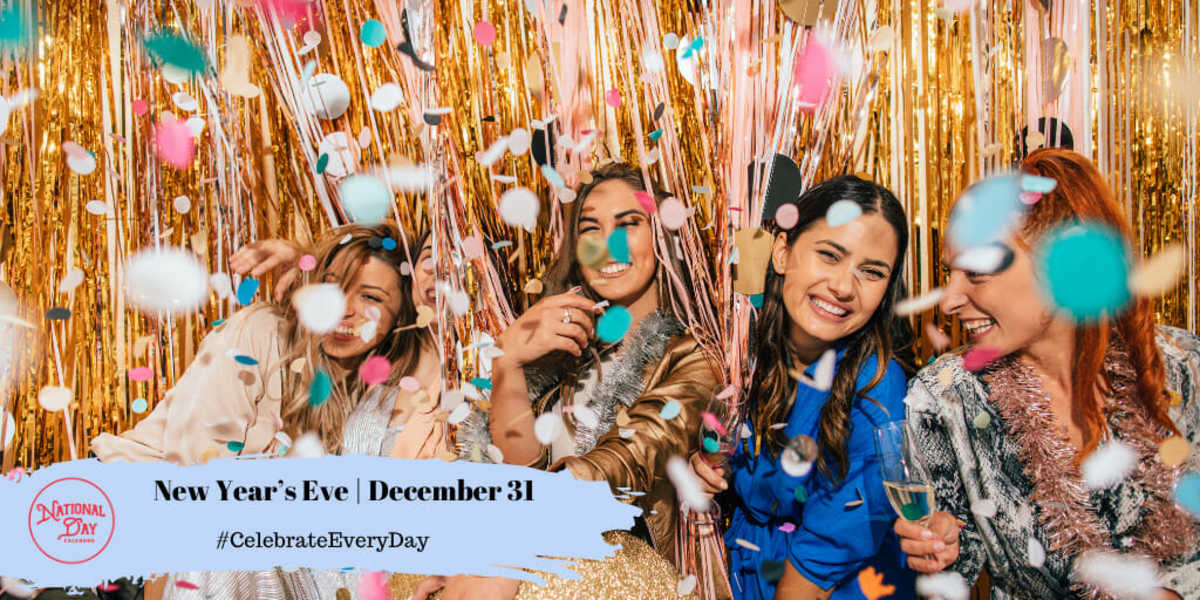 NEW YEAR'S EVE
 Every year on December 31st, people around the world celebrate New Year's Eve, the last day of the year. It's a day to say "goodbye" to the old and "hello" to the new. Read more…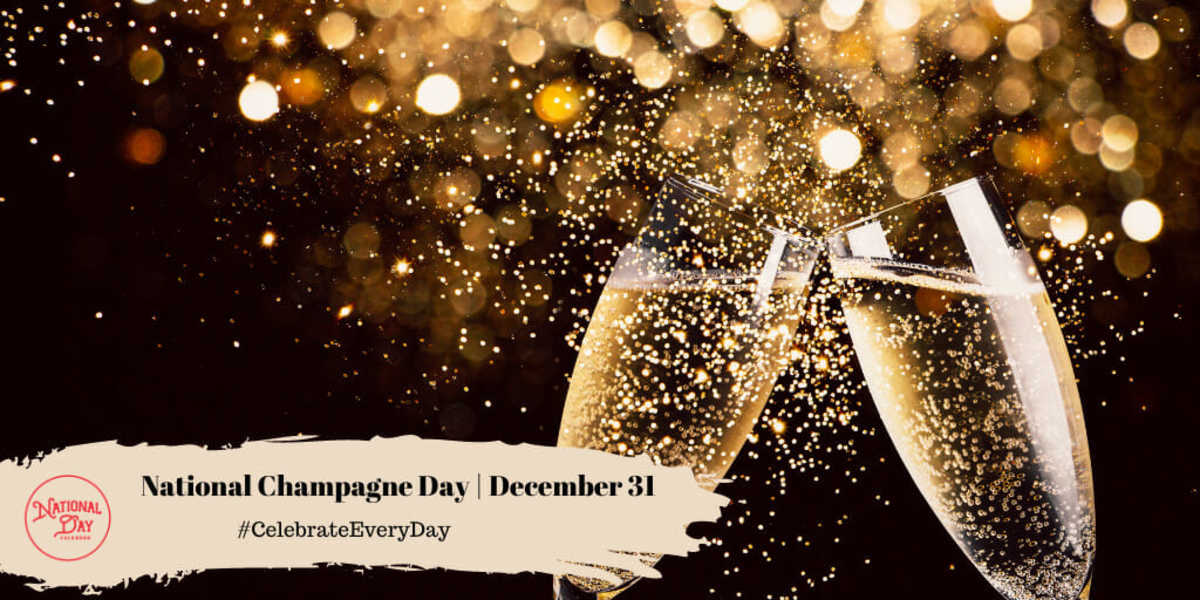 NATIONAL CHAMPAGNE DAY
National Champagne Day recognizes the wine that puts the pop in every New Year's Eve celebration. Read more…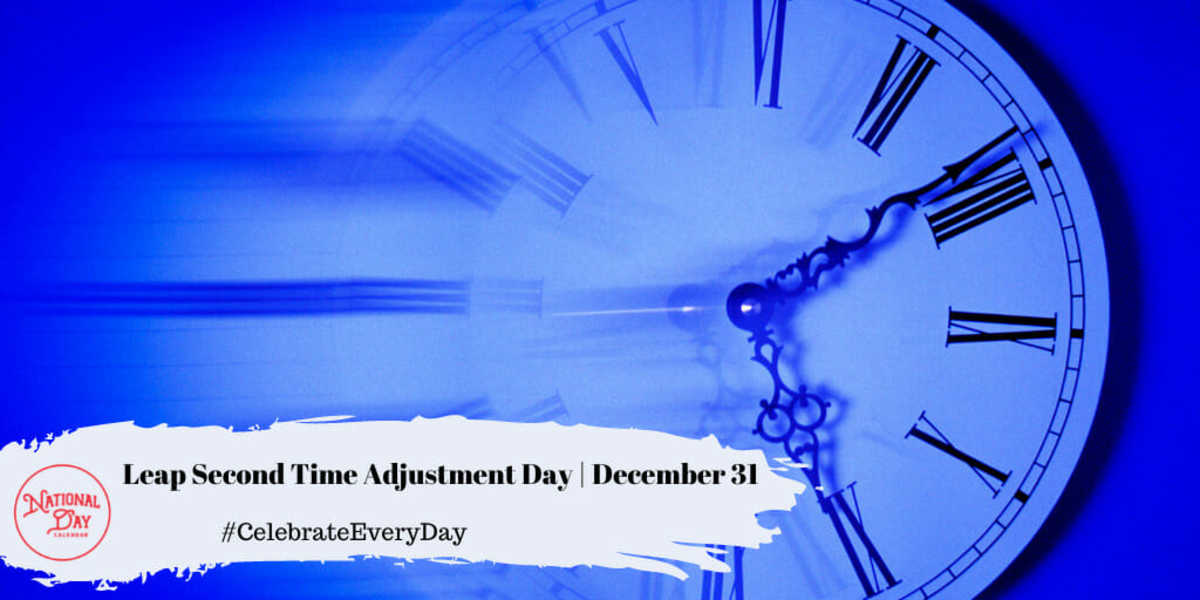 LEAP SECOND TIME ADJUSTMENT DAY
Leap Second Time Adjustment Day is listed as an observance title only. Some years scientists do not make adjustments. But, if they do, then it's done on either June 30 or December 31. Read more…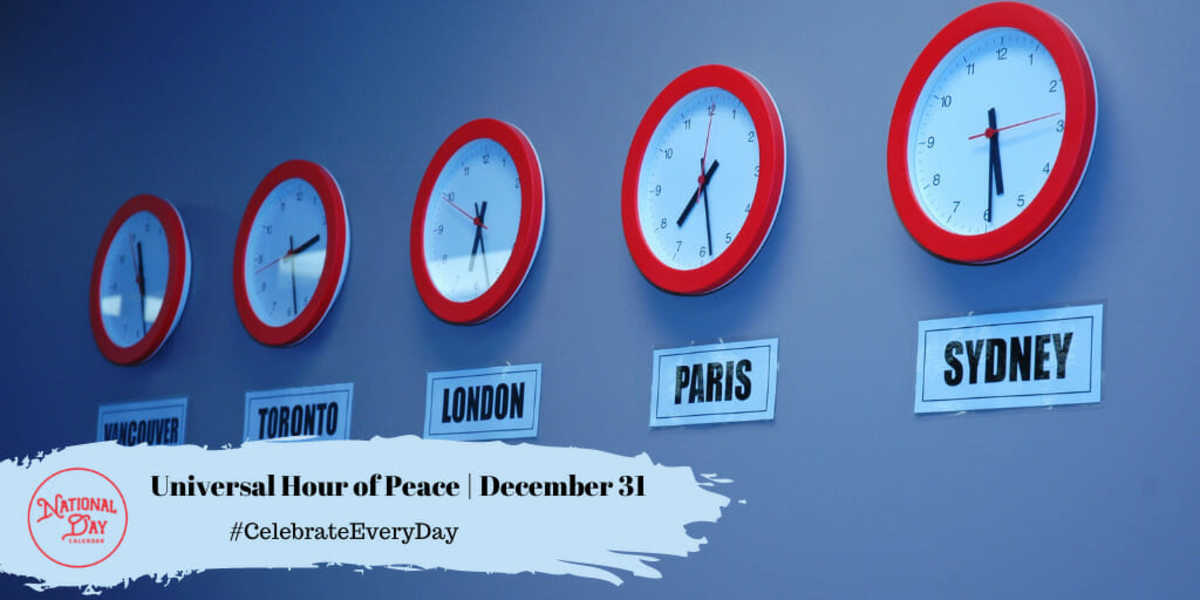 UNIVERSAL HOUR OF PEACE
From 11:30 p.m. on December 31st to 12:30 a.m. on January 1st each year, Universal Hour of Peace hopes to take a step toward a war-free world. Read more…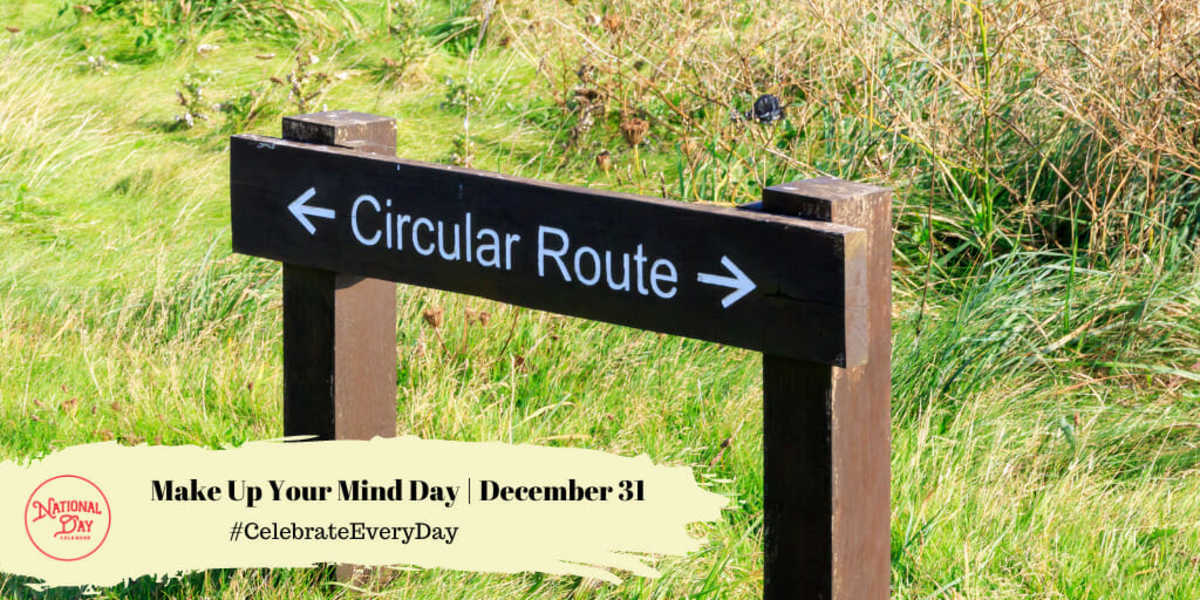 MAKE UP YOUR MIND DAY
Each year, Make Up Your Mind Day on December 31st encourages us to quit wavering, to take a side, and follow through with a decision and stick to it. Read more…
On Deck for January 1, 2023 (I got the year right the very first time!)
National Days
NEW YEAR'S DAY
NATIONAL BLOODY MARY DAY
NATIONAL HANGOVER DAY
International Days
WORLD DAY OF PEACE
POLAR BEAR PLUNGE DAY
FIRST FOOT DAY
EURO DAY
Recipe of the Day
Bloody Mary
Prep: 5 minutes
Total Prep: 5 minutes
Serves: 1
Ingredients:
1 Lemon wedge or 1 tsp Lemon juice
1 Lime wedge or 1 tsp Lime juice
2 oz Vodka
6 oz Tomato juice
Dash of Tabasco sauce
2 tsp Prepared horseradish
2 tsp Worcestershire sauce
1 pinch Celery salt
3 Green Olives (optional)
1 Celery stalk (optional)
1 Slice Bacon (optional)
Instructions:
Pour celery salt into 12 ounce glass.
Squeeze the lemon and lime wedges into the glass.
Fill glass with ice.
Add the remaining ingredients and ice and stir.
Garnish with speared green olives and a celery stalk (optional). Bacon is a wonderful bonus too!
December 31st Celebrated History
1904
Earlier in 1904, The New York Times moved to 42nd Street along Longacre Square overlooking a growing triangle of commerce. In August, New York City Mayor George McClellan renamed the area Times Square. The newspaper ushered in 1905 with the first New Year's Eve celebration in Times Square.
1911
Marie Curie receives her second Nobel Prize. Her work with radioactivity led to the Nobel Prize in Chemistry.
1983
Mayor Ed Koch appoints Benjamin Ward as New York City Police Commissioner, the first African American to hold the position.
1999
Complying with the 1977 Torrijos-Carter Treaties, the U.S. government transfers control of the Panama Canal to Panama.
2000
Last day of century and the second millennium.
December 31st Celebrated Birthdays 
Elizabeth Arden – 1878
Born Florence Nightingale Graham, the entrepreneur opened her first cosmetics salon in 1910 on Fifth Avenue in New York City.
Anthony Hopkins – 1937
The award-winning actor is best-known for his unforgettable role as Dr. Hannibal Lecter in The Silence of the Lambs. Other memorable performances include Remains of the Day, Legends of the Fall, and Nixon.
Rosalind Cash – 1938
Throughout the actress's more than 30 year career she appeared in many popular television series including Barney Miller, Kojak, The Mary Tyler Moore Show, American Playhouse, Hill Street Blues, The Cosby Show, L.A. Law, The Golden Girls, Family Ties, China Beach, A Different World, The Fresh Prince of Bel-Air, and General Hospital. She also starred in several movies, including The Omega Man in 1971.
John Denver – 1943
The folk music singer-songwriter rose to fame during the 1970s with hit songs "Take Me Home, Country Roads," "Thank God I'm a Country Boy," and "Rocky Mountain High."
About National Day Calendar
National Day Calendar is the original and authoritative source for fun, unusual and unique National Days! Since our humble beginnings on National Popcorn Day in 2013, we have been tracking the National Days, National Weeks, National Months, and International Days. We became the first calendar of its kind to curate the days all in one place and tell their stories, too! Here at National Day Calendar, we are on a mission to Celebrate Every Day with you! And by you, we mean families, businesses, educators, and strangers we meet on the street. There's more than one day for everyone.
At National Day Calendar, we discovered the National Days have a way of inspiring us. We're honored to tell the stories behind the days and provide you with informational ways to incorporate the National Days into your business, family, schools, and home!