Looking Back
December 29, 2021 - TICK TOCK DAY – NATIONAL PEPPER POT DAY
DECEMBER 29, 2021 | TICK TOCK DAY | NATIONAL PEPPER POT DAY
TICK TOCK DAY
Tick Tock Day, observed annually on December 29th, reminds us to complete any unfinished business that might need addressing before the end of the year. As the end of the year approaches, many items call for our attention. Unfinished… Read more…
NATIONAL PEPPER POT DAY
National Pepper Pot Day celebrates a soup with deep roots and a mythology to go with it. On December 29th, explore the flavors and history of the filling dish. Pepper pot soup is a highly seasoned soup prepared with peppercorns, small bits of… Read more…
On Deck for December 30, 2021
Recipe of the Day
Chocolate Banana Bread
Prep: 5 minutes
Cook: 1 hour
Total Prep: 1 hour, 5 minutes
Servings: 2 loaves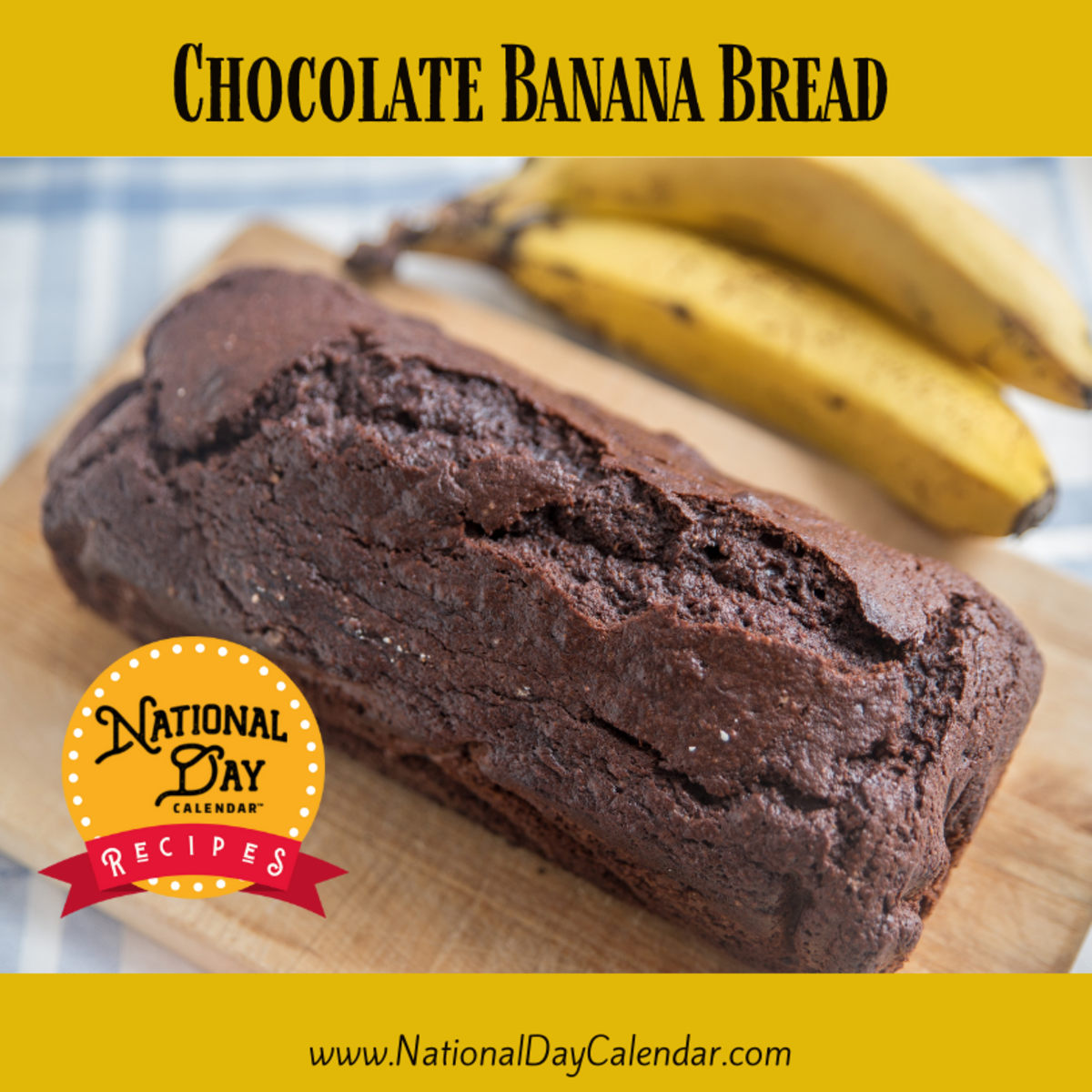 Ingredients:
2 eggs
1 cup vegetable oil
2 cups sugar
2 cups mashed banana (about 3 bananas)
2 1/2 cups flour
1/2 cup unsweetened cocoa powder
1 cup chocolate chips (optional)
2 teaspoon vanilla
1 teaspoon baking powder
1 teaspoon soda
1/2 teaspoon salt
Instructions:
Preheat oven to 325°F.
Prepare two loaf pans with a thin coat of butter and lightly dusting with flour.
In a large mixing bowl, beat eggs one at a time. Add sugar, oil, flour, soda, salt, baking powder, and cinnamon. Mix well. Add banana and chocolate chips.
Transfer mixture to loaf pans.
Bake for 1 hour, 5 mins. Loaves are done when a toothpick inserted into the center comes out clean.
December 29th Celebrated (and Not So Celebrated) History
1851
Retired sea captain Thomas Valentine Sullivan establishes the first Young Men's Christian Association (YMCA) in Boston, MA. He modeled the organization after the YMCA created by George Williams of London, England. Sullivan opened the Boston YMCA in the Old South Church, where volunteers coordinated its operation.
1890
The 7th U.S. Cavalry kills between 150-300 Lakota Sioux Indians at Wounded Knee Creek located on the Pine Ridge Reservation in South Dakota.
1902
The ragtime tune "The Entertainer" by the classically trained musician Scott Joplin is registered with the U.S. copyright office. He also registered two other songs: "A Breeze from Alabama" and "Elite Syncopations."
1952
Sonotone began selling the first hearing aid with a transistor.
December 29th Celebrated (and Not So Celebrated) Birthdays
Charles Goodyear – 1800
On June 15, 1844, the U.S. Patent Office issued patent No. 3633 to Goodyear for his process for vulcanized rubber. The chemist spent years of experimentation studying rubber until Goodyear developed a rubber that withstood the elements.
Andrew Johnson – 1808
Johnson served as President Abraham Lincoln's second Vice President. Following the President's assassination, the southern Democrat from Tennessee swore the oath of office and became the 17th President of the United States. Even though his home state had seceded, Johnson remained in Washington and loyal to the Union. However, during his term as president, tensions over reconstruction grew. Following Johnson's veto of the Tenure of Office Act, Congress brought articles of impeachment against Johnson. He was the first U.S. president to be impeached.
Annie Alexander – 1867
In 1908, the explorer, naturalist, and paleontological collector founded the University of California Museum of Paleontology and the Museum of Vertebrate Zoology.
William "Billy" Mitchell – 1879
Mitchell's military experience in the Army Signal Corps led to numerous achievements. While the aviator is considered the "Father of the United States Air Force," Mitchell's forthright opinions earned him a career-ending court-martial before he ever saw the fulfillment of a separate Air Force.
Mary Tyler Moore – 1936
The American actress is best known for her roles in the sitcoms The Dick Van Dyke Show and The Mary Tyler Moore Show.
Ted Danson – 1947
Some of the actor's most notable roles include Sam Malone in Cheers, Jack Holden in Three Men and A Baby, and Michael in The Good Place.
About National Day Calendar
National Day Calendar® is the original and authoritative source for fun, unusual and unique National Days! Since our humble beginnings on National Popcorn Day in 2013, we have been tracking the National Days, National Weeks, National Months, and International Days. We became the first calendar of its kind to curate the days all in one place and tell their stories, too! Here at National Day Calendar, we are on a mission to Celebrate Every Day with you! And by you, we mean families, businesses, educators, and strangers we meet on the street. There's more than one day for everyone.
At National Day Calendar, we've found the National Days have a way of inspiring us. We're honored to tell the stories behind the days and provide you with informational ways to incorporate the National Days into your business, family, schools, and home!
© National Day Calendar® 2013 – 2021