(Last Updated On: December 20, 2022)
DECEMBER 27, 2022 | NATIONAL FRUITCAKE DAY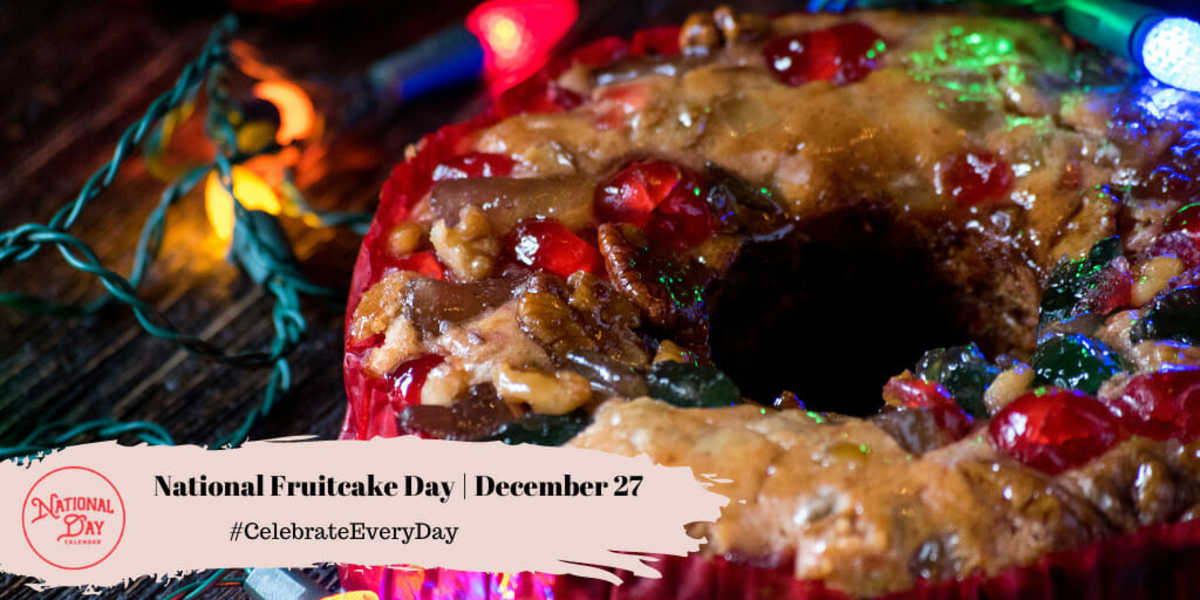 NATIONAL FRUITCAKE DAY
Across the United States, fruitcake lovers young and old, commemorate National Fruitcake Day each year on December 27th. Read more…
On Deck for December 28, 2022
National Days
NATIONAL SHORT FILM DAY
NATIONAL CARD PLAYING DAY
NATIONAL CHOCOLATE CANDY DAY
PLEDGE OF ALLEGIANCE DAY
HOLY INNOCENTS DAY
Recipe of the Day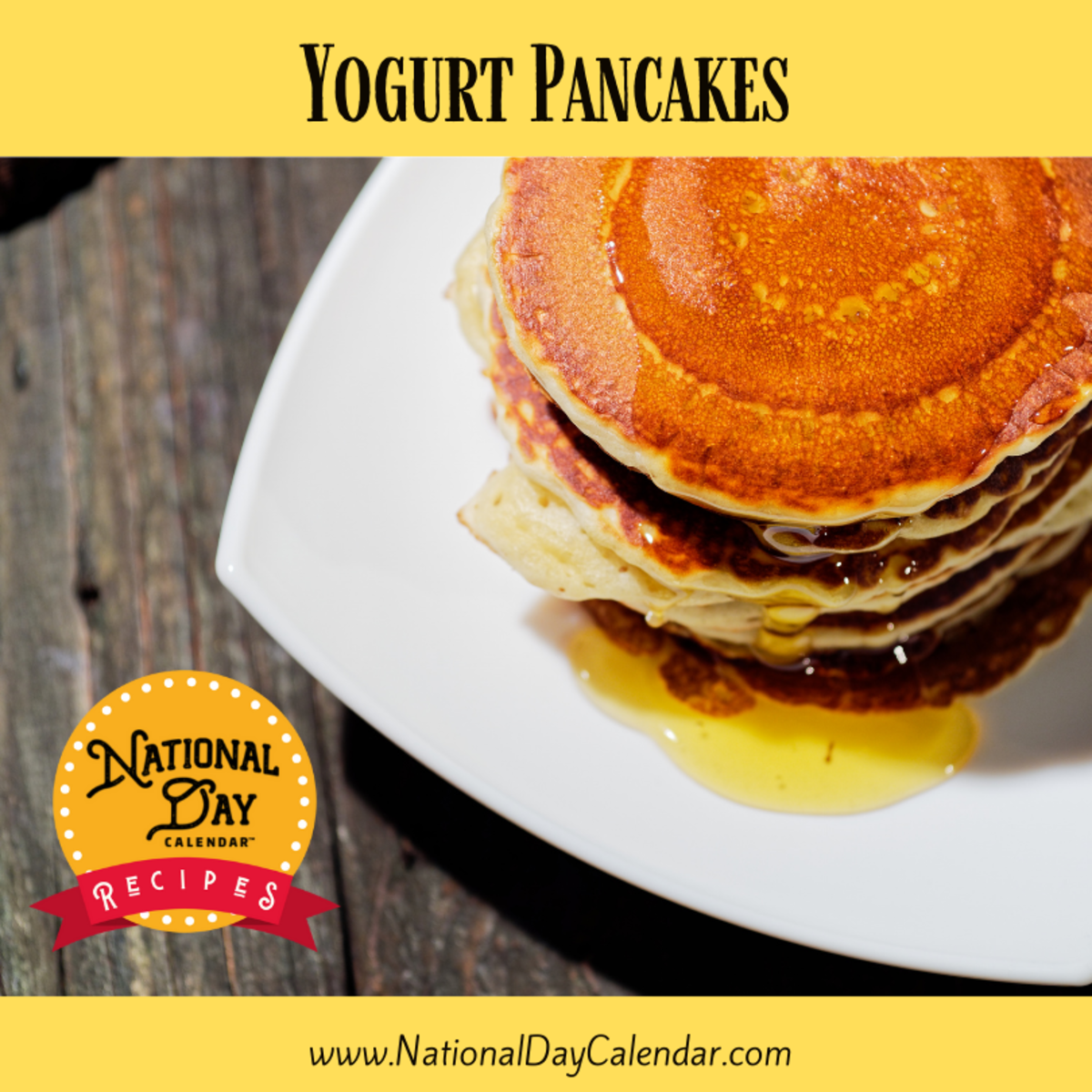 Yogurt Pancakes
Prep time: 5 minutes
Cook time: 15 minutes
Total: 20 minutes
Makes: 8 pancakes
Ingredients
1 tablespoon vegetable oil
11/2 cups all-purpose flour
2 teaspoons sugar
1 teaspoon baking powder
1/2 teaspoon baking soda
1/2 teaspoon salt
3 eggs
1/2 cup yogurt
3/4 cup milk
1 teaspoon vanilla extract
Instructions
Heat oil in a griddle or skillet over medium-high heat.
Combine the dry ingredients in a medium bowl until well incorporated. Beat the eggs, yogurt, and milk in a large bowl. Pour dry ingredients into the wet mixture and stir until combined.
Using a measuring cup, pour batter onto the hot griddle. Cook until bubbles begin to form and then flip – about 4-5 minutes per side.
December 27th Celebrated History
1932
The Radio City Music Hall opens under the direction of S.L. "Roxy" Rothafel. The show featured the Roxyettes (later renamed the Rockets), opera performed by Titta Ruffo, Coe Glade, and Vera Schwarz, Leon Rosebrook directing a chorus of 100 voices, and the Radio City Music Hall Symphony Orchestra. At the time, the theater was the largest in the world.
1947
Howdy Doody appears on television for the first time on NBC's Puppet Play House.
1952
Jimmy Boyd's "I Saw Mommy Kissing Santa Claus" reaches number 1 on the music charts.
1964
Performing their hit "Come See About Me," the Supremes make their first appearance on the Ed Sullivan Show.
December 27th Celebrated Birthdays 
Louis Pasteur – 1822
Some of the many achievements of the French chemist and microbiologist include developing vaccines for anthrax and rabies. He also created the process for sterilizing products such as milk to kill microorganisms called pasteurization.
John Celardo – 1918
The American comic strip and comic book artist rose to popularity in the 1950s and 1960s with his work on the Tarzan comic strip for United Features.
Genevieve Audrey Wagner – 1927
A power-hitter in the All American Girls Professional Baseball League, Wagner began her career at the age of 15. One of the league's All-Stars, she played seven seasons, usually in the outfield before continuing her athletic career with the National Girls Baseball League in Chicago. While she played, Wagner pursued her medical degree. Following baseball, she practiced obstetrics for four decades.
Jason Hawes – 1971
In 1990, Hawes founded The Atlantic Paranormal Society to investigate reported paranormal activity. He also starred in and co-produced the SyFy show Ghost Hunters.
About National Day Calendar
National Day Calendar is the original and authoritative source for fun, unusual and unique National Days! Since our humble beginnings on National Popcorn Day in 2013, we have been tracking the National Days, National Weeks, National Months, and International Days. We became the first calendar of its kind to curate the days all in one place and tell their stories, too! Here at National Day Calendar, we are on a mission to Celebrate Every Day with you! And by you, we mean families, businesses, educators, and strangers we meet on the street. There's more than one day for everyone.
At National Day Calendar, we discovered the National Days have a way of inspiring us. We're honored to tell the stories behind the days and provide you with informational ways to incorporate the National Days into your business, family, schools, and home!