(Last Updated On: December 21, 2022)
DECEMBER 20, 2022 | GO CAROLING DAY | MUDD DAY | NATIONAL SANGRIA DAY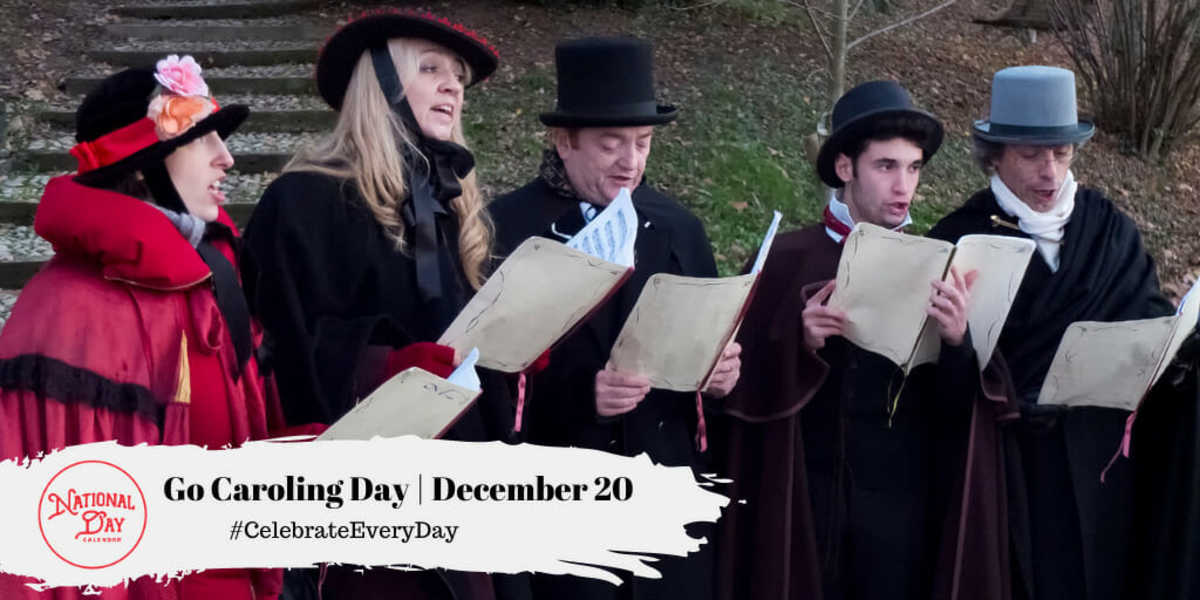 GO CAROLING DAY
Tune-up your voice on December 20th so you can join others on Go Caroling Day! Caroling is the practice of singing Christmas songs from door to door as a form of celebration. The word carol means a joyful song or dance. Read more…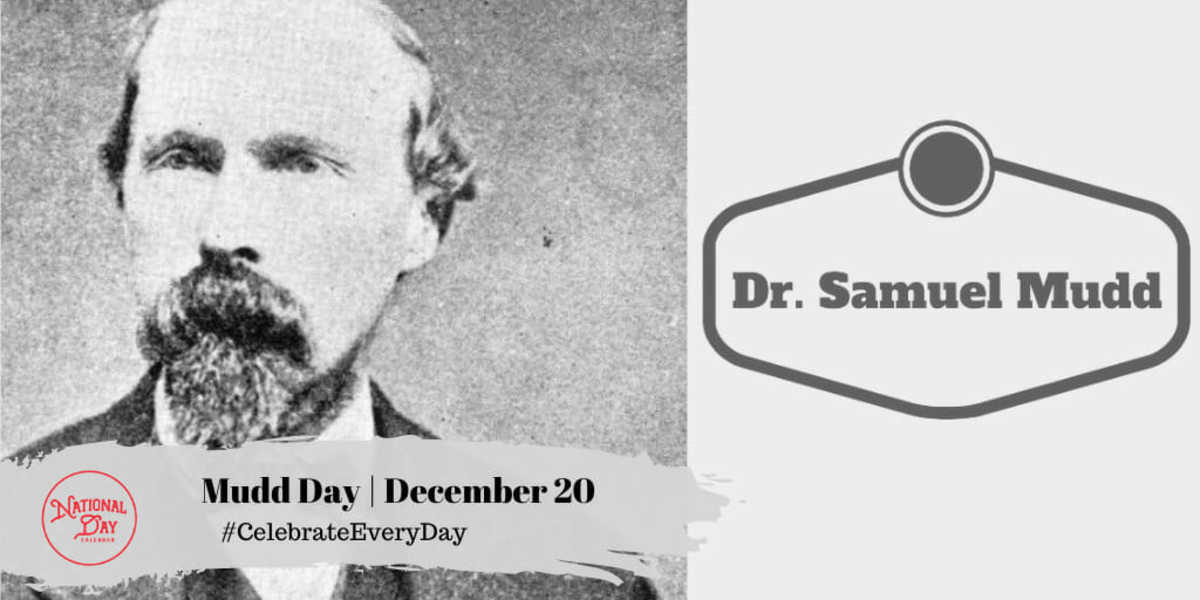 MUDD DAY
Mudd Day on December 20th annually recognizes the birthday of Dr. Samuel Mudd, a man whose name was mud after his dealings with one man. Read more…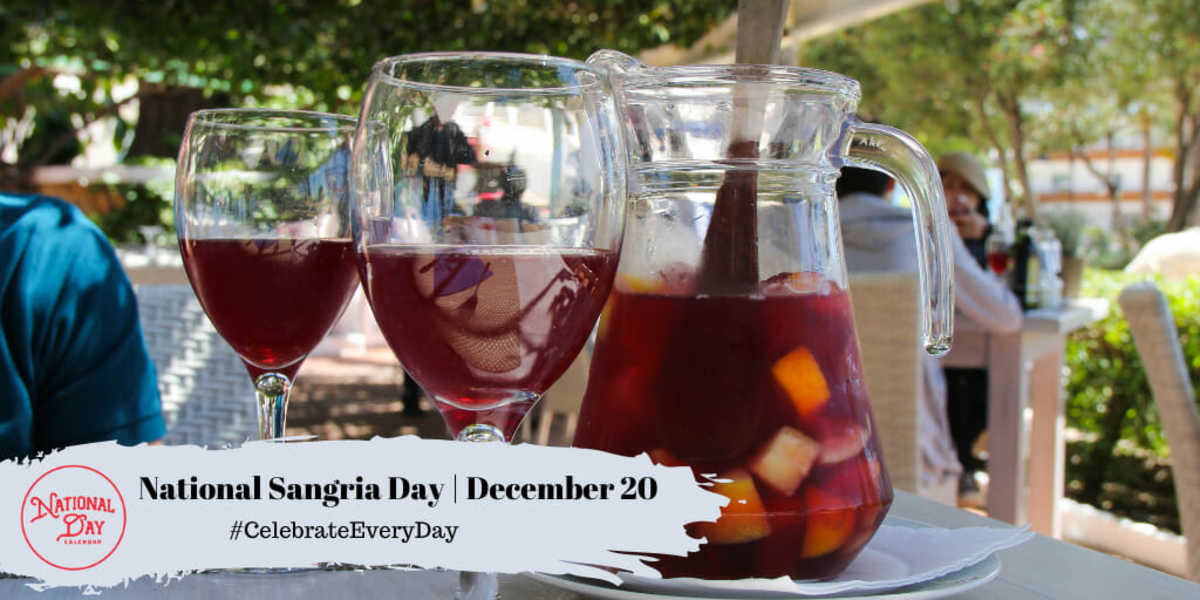 NATIONAL SANGRIA DAY
Across the nation each year on December 20th, National Sangria Day recognizes a wine and fresh fruit combination that brings a fresh celebration to the table. Read more…
On Deck for December 21, 2022
National Days
NATIONAL MAINE DAY
NATIONAL FLASHLIGHT DAY
NATIONAL FRENCH FRIED SHRIMP DAY
WINTER SOLSTICE
ANNE & SAMANTHA DAY
PHILEAS FOGG WIN A WAGER DAY
NATIONAL HOMELESS PERSONS' REMEMBRANCE DAY
HUMBUG DAY
CROSSWORD PUZZLE DAY
Recipe of the Day
Easy Fried Fish Filets
Prep: 20 minutes
Cook: 6 – 8 minutes
Serves 3-4
Ingredients:
2 small eggs
1/4 cup milk
1/3 cup cornmeal
1/2 cup crushed crackers
6 – 8. fish filets
1/4 cup oil
Pinch to a teaspoon of salt, garlic, and pepper.
Instructions:
Rinse and paper towel dry filets.
Combine cornmeal, cracker, and seasonings with milk and eggs, and mix thoroughly.
While oil heats in the frying pan add filets one at a time to batter mix covering both sides.
Fry in hot oil for 6 – 8 minutes or until golden brown.
Serve with your choice of side dishes.
December 20th Celebrated History
1803
France transfers the authority of 828,000 square miles of land over to the United States completing the sale of the Louisiana Purchase.
1812
Sacagawea, the Shoshone woman who acted as a guide and translator during the Lewis and Clark Expedition, dies at Fort Manuel, South Dakota. However, some contend that she lived until 1884.
1892
The U.S. Patent Office issued the first patent No. 488,494 to Alexander T. Brown and George Stillman of Syracuse, NY for a pneumatic vehicle tire that "readily and easily detached from or applied to the rim of a wheel."
1946
Directed by Frank Capra, It's a Wonderful Life, premieres in New York City. Starring James Stewart, Donna Reed, and Lionel Barrymore, the perennial Christmas film earned four Oscar nominations.
1971
Dr. Bernard Kouchner and several Paris journalists founded Doctors Without Borders.
2019
President Donald Trump signed legislation creating the United States Space Force.
December 20th Celebrated Birthdays
Harvey Firestone – 1868
In 1900, the American businessman founded the Firestone Tire and Rubber Company.
Robert J. Van de Graaff – 1901
The American physicist invented a type of particle accelerator called the Van de Graaff generator.
Julia Verlyn LaMarsh – 1924
Following her service in the Canadian Women's Army Corps, LaMarsh pursued her law degree. Her career as a lawyer led to her election to the House of Commons in 1960. She became the second woman to serve as a federal Cabinet Minister when she became Minister of National Health and Welfare in 1963.
Dick Wolf – 1946
The television producer is best known for his crime dramas such as Chicago P.D., Law & Order, and FBI. Several of his creations also resulted in successful spinoffs.
Sandra Cisneros- 1954
The internationally recognized author and poet is best known for her novel The House on Mango Street. She was most recently earned the 2019 PEN/Nabokov Award for Achievement in International Literature.
Trent Tucker – 1959
The shooting guard played eleven seasons in the National Basketball Association. The majority of his professional career was with the New York Knicks. His biggest contribution to the game came in a January 1990 game when he launched a three-point shot with 0.1 seconds remaining on the clock against the Chicago Bulls. He made the basket, winning the game for the Knicks. Following the game, the NBA established a rule that required 0.3 seconds to remain on the clock in order for a player's shot to count. It is called the Trent Tucker Rule.
Eduardo Sanchez – 1967
Born in Cuba, the American director is best known for the realistic horror film The Blair Witch Project.
About National Day Calendar
National Day Calendar is the original and authoritative source for fun, unusual and unique National Days! Since our humble beginnings on National Popcorn Day in 2013, we have been tracking the National Days, National Weeks, National Months, and International Days. We became the first calendar of its kind to curate the days all in one place and tell their stories, too! Here at National Day Calendar, we are on a mission to Celebrate Every Day with you! And by you, we mean families, businesses, educators, and strangers we meet on the street. There's more than one day for everyone.
At National Day Calendar, we discovered the National Days have a way of inspiring us. We're honored to tell the stories behind the days and provide you with informational ways to incorporate the National Days into your business, family, schools, and home!