(Last Updated On: December 15, 2022)
DECEMBER 19, 2022 | NATIONAL HARD CANDY DAY | NATIONAL OATMEAL MUFFIN DAY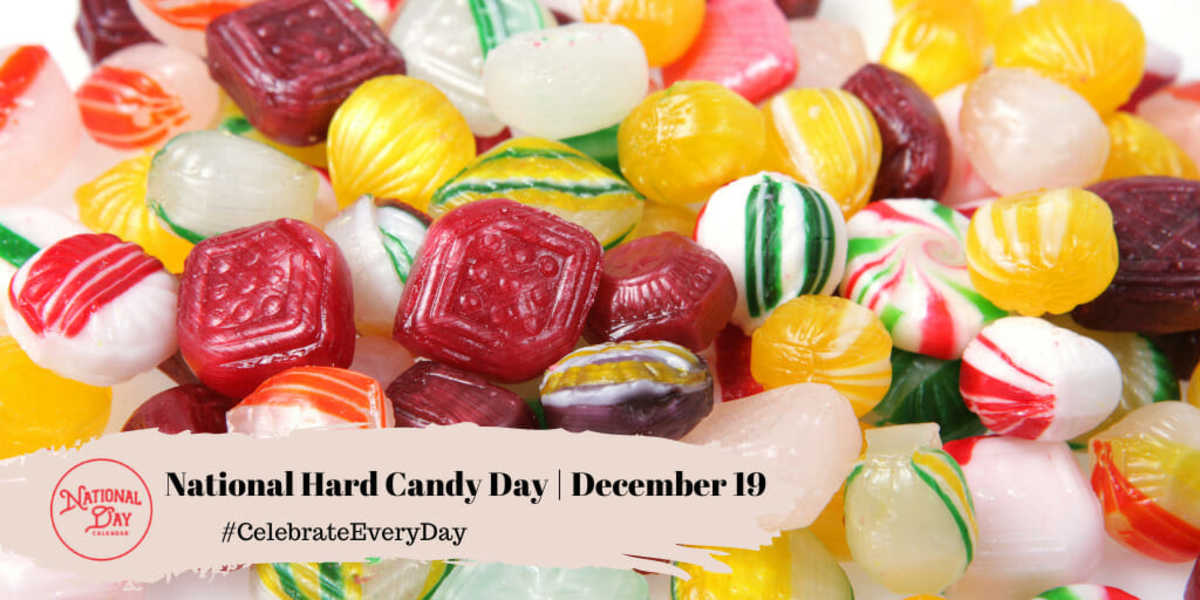 NATIONAL HARD CANDY DAY
A favorite of young and old alike, National Hard Candy Day on December 19th, recognizes the sweet tooth in all of us.  Read more…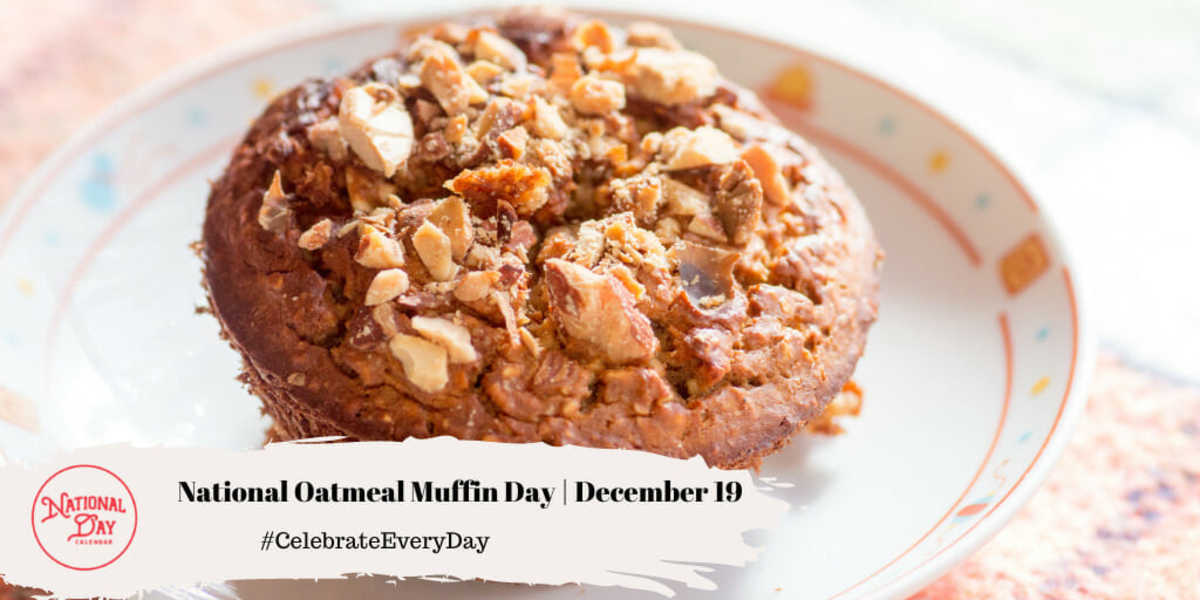 NATIONAL OATMEAL MUFFIN DAY
Enjoy a delicious breakfast or snack on National Oatmeal Muffin Day. It's an excellent way to celebrate on December 19th annually. Read more…
On Deck for December 20, 2022
National Days
GO CAROLING DAY
NATIONAL SANGRIA DAY
MUDD DAY
International Days
INTERNATIONAL HUMAN SOLIDARITY DAY
Recipe of the Day
Tropical Sangria
Prep: 10 minutes
Chill: 2+ hours
Total Prep: 10 minutes + chill time
Servings: 6-8
Ingredients:
1 750 mL bottle of sparkling Moscato
1 can pineapple rings (or 1 fresh, ripe pineapple)
1/2 cup pineapple juice
1/4 cup orange juice
24 ounces grapefruit soda (Fresca)
2 limes
1 Pink grapefruit
Instructions:
Slice half the pineapple into 1/4 inch pieces. Reserve the remaining rings for garnish.
Slice 2 limes and grapefruit in round slices.
Add the pineapple pieces and lime slices to a large pitcher. Pour juices and Moscato into the pitcher.
Chill for 2-3 hours.
Place grapefruit slices in each glass. Fill with ice. Pour sangria into glasses and garnish with pineapple slices.
December 19th Celebrated History
1843
Chapman & Hall of London publishes the novella A Christmas Carol by Charles Dickens. The holiday classic continues to be a perennial favorite.
1918
Robert Ripley begins writing his "Believe It or Not" column for the New York Globe.
1973
During his monologue on the Tonight Show, Johnny Carson jokes about shortages. "You know what else is disappearing from the supermarket shelves? Toilet paper! Ha, ha, ha! You can laugh now. There is an acute shortage of toilet paper in the good ol' United States." In the days preceding Carson's monologue, Representative Harold Froehlich (R) of Wisconsin predicted a toilet paper shortage due to paper pulp shortages and pulp exports. But he also predicted shortages of all kinds of paper products. Shortages did materialize and shoppers faced empty shelves from coast to coast. Suppliers and purchasing agents were unable to fill orders.
1980
Raging Bull, starring Robert De Niro, Cathy Moriarty, and Joe Pesci, is released nationally in the United States. Directed by Martin Scorsese the film follows the life of professional boxer Jake LaMotta who held the world middleweight boxing title from 1949-1951. The film won Academy Awards for Best Actor and Best Film Editing.
1984
Twenty-three-year-old Wayne Gretzky, playing for the Edmonton Oilers, becomes the youngest and the 18th National Hockey League player to score 1000 points.
December 19th Celebrated Birthdays
Mary Livermore – 1820
Livermore took up her pen to further social reforms such as women's suffrage and temperance following the Civil War. She also volunteered her time and led several organizations.
Carter G. Woodson -1850
The American historian and journalist was the second African American to earn a doctorate from Harvard. As an author, he wrote several historical works including The Mis-Education of the Negro and A Century of Negro Migration. He also founded the Association for the Study of African American Life and History.
Rudolf Hell – 1901
The prolific German inventor revolutionized print technology. From scanning and printing to transmission, Hell's inventions involved all areas of the print world.
William C. DeVries – 1943
In 1982, the American heart surgeon implanted the Jarvik-7, the first permanent artificial heart, into 61-year-old Barney Clark. Clark was terminally ill and survived for 112 days following the surgery.
About National Day Calendar
National Day Calendar is the original and authoritative source for fun, unusual and unique National Days! Since our humble beginnings on National Popcorn Day in 2013, we have been tracking the National Days, National Weeks, National Months, and International Days. We became the first calendar of its kind to curate the days all in one place and tell their stories, too! Here at National Day Calendar, we are on a mission to Celebrate Every Day with you! And by you, we mean families, businesses, educators, and strangers we meet on the street. There's more than one day for everyone.
At National Day Calendar, we discovered the National Days have a way of inspiring us. We're honored to tell the stories behind the days and provide you with informational ways to incorporate the National Days into your business, family, schools, and home!