(Last Updated On: December 14, 2022)
DECEMBER 18, 2022 | ANSWER THE TELEPHONE LIKE BUDDY THE ELF DAY | NATIONAL TWIN DAY | CHANUKAH | NATIONAL ROAST SUCKLING PIG DAY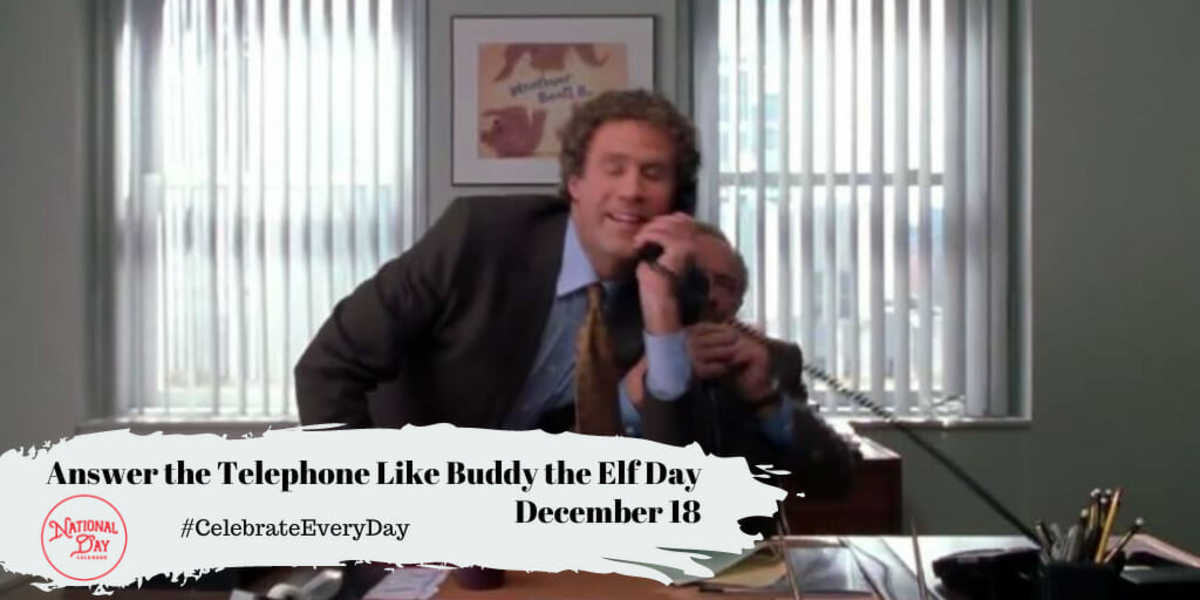 ANSWER THE TELEPHONE LIKE BUDDY THE ELF DAY
Answer the Telephone Like Buddy the Elf Day on December 18th encourages everyone to add some elf behavior to their day. Read more…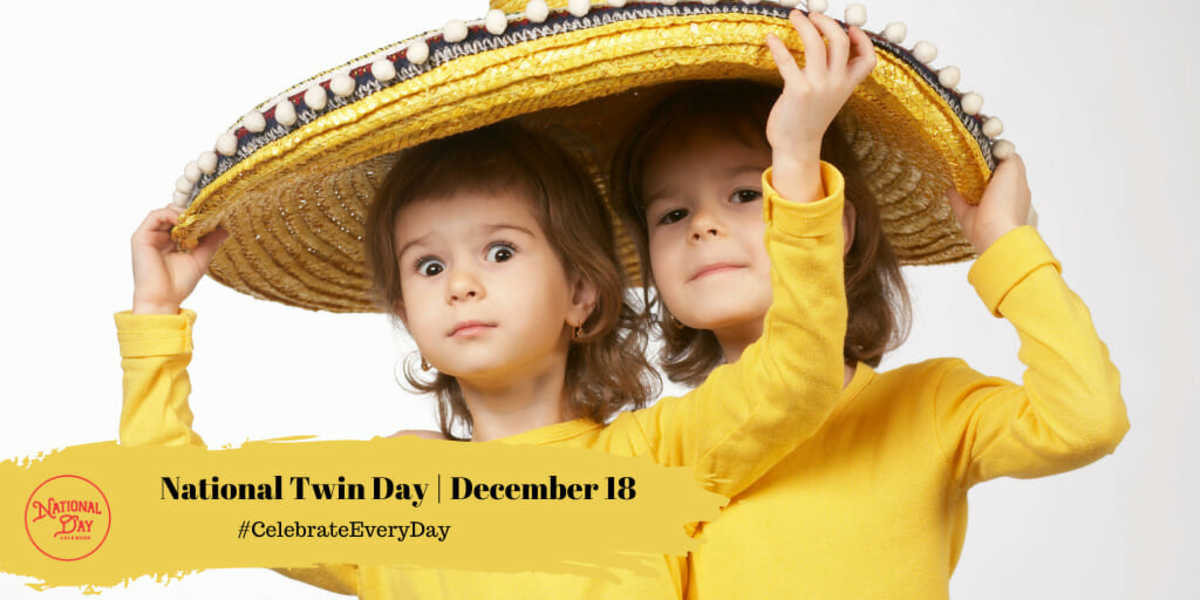 NATIONAL TWIN DAY
On December 18th, National Twin Day celebrates all the siblings who enjoy the unique connection because they share a birthday. Read more…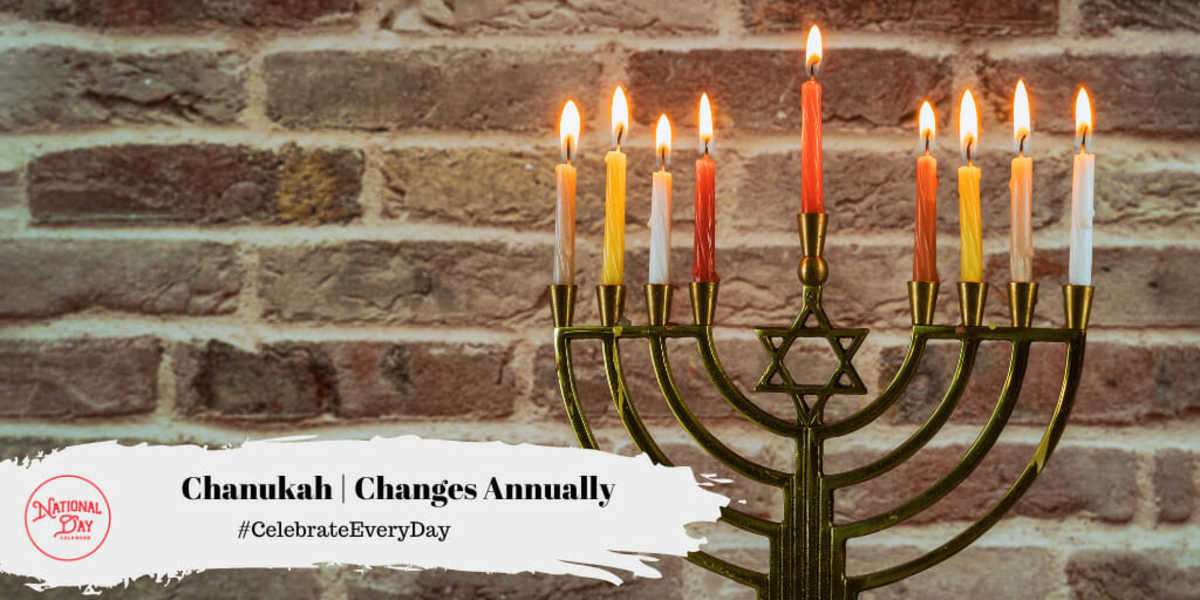 CHANUKAH
Chanukah also spelled Hanukkah and known as the Festival of Lights, is an eight-day Jewish holiday commemorating the re-dedication of the Holy Temple (the Second Temple) in Jerusalem at the time of the Maccabean Revolt of the 2nd century BCE. Hanukkah (Hebrew: חֲנֻכָּה, usually spelled חנוכה pronounced [χanuˈka] in Modern Hebrew, also romanized as Chanukah or Chanuka), is observed for eight nights and days. According to the Hebrew calendar, it starts on the 25th day of Kislev, which may occur from late November to late December in the Gregorian calendar. Read more…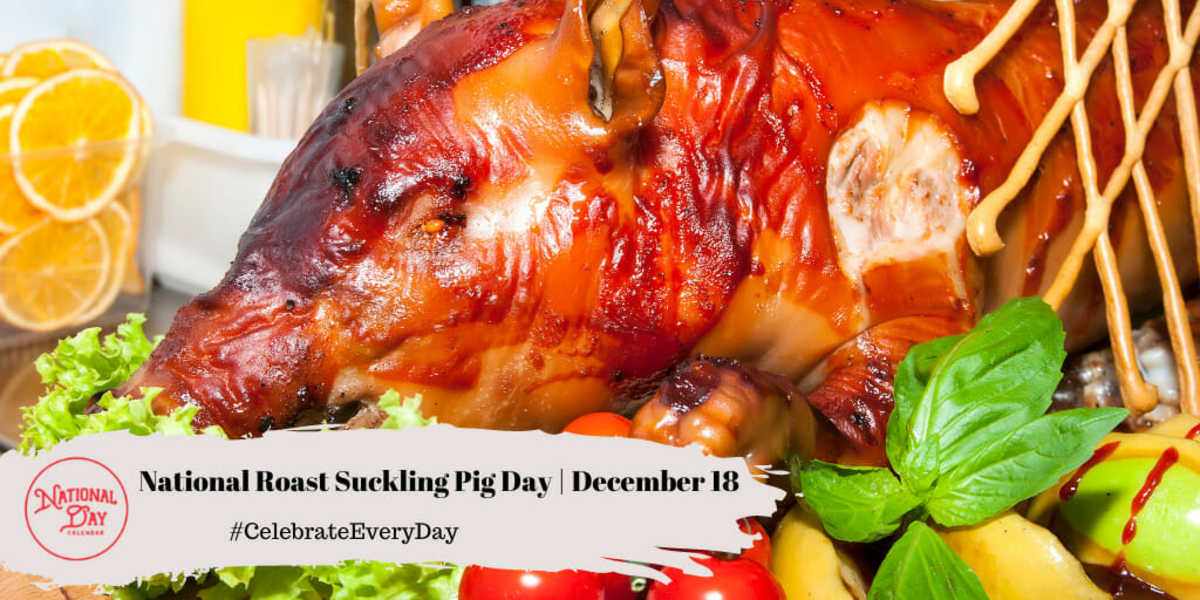 NATIONAL ROAST SUCKLING PIG DAY
National Roast Suckling Pig Day on December 18th recognizes a savory dish that takes some planning to prepare. The results, however, are worth the effort. Read more…
On Deck for December 19, 2022
National Days
NATIONAL OATMEAL MUFFIN DAY
NATIONAL HARD CANDY DAY
Recipe of the Day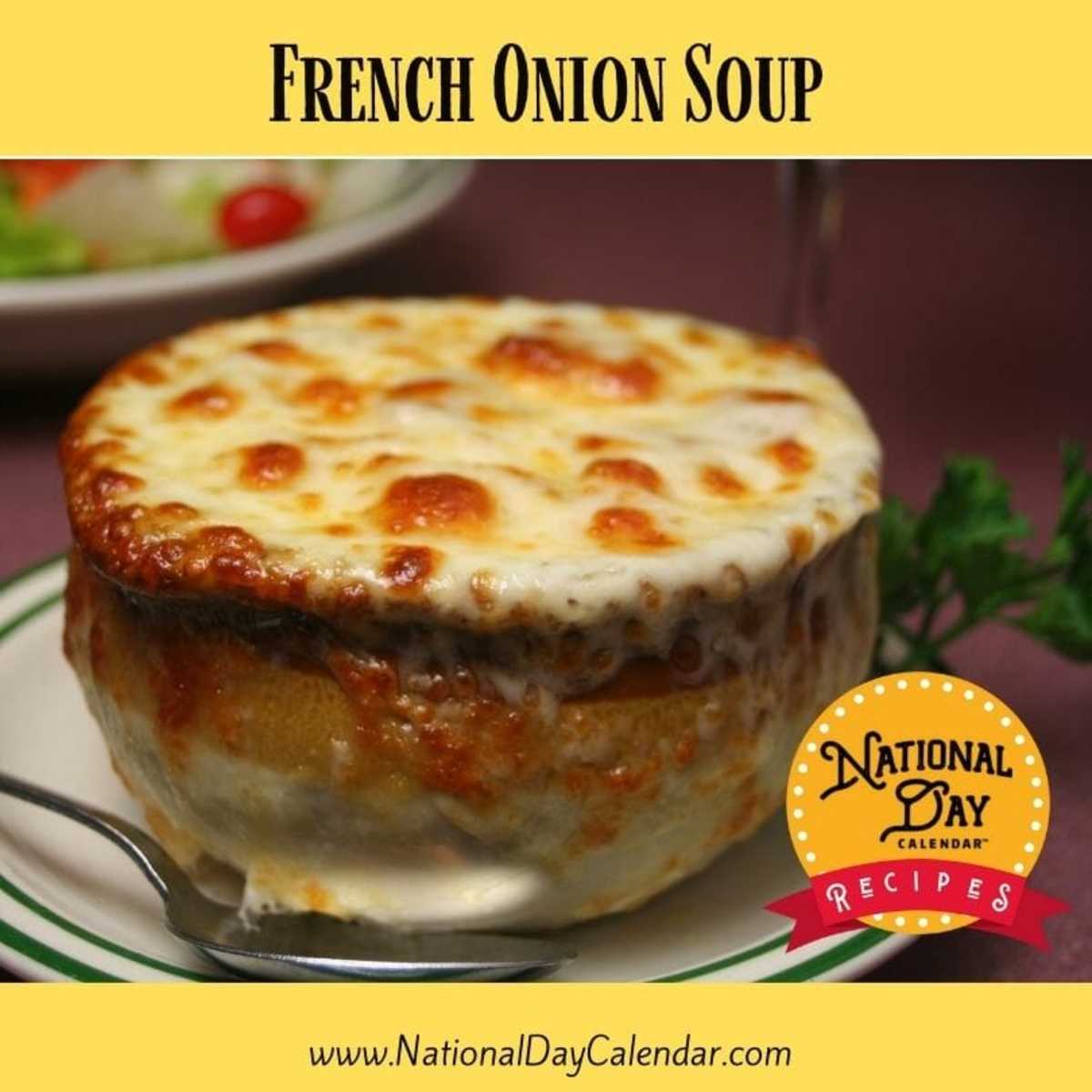 French Onion Soup
Prep Time: 5 minutes
Cook Time: 35 minutes
Total: 40 minutes
Serves: 6
Ingredients
3 tablespoons olive oil
3 onions, thinly sliced
2 1/2 cups beef broth
1 teaspoon Worcestershire sauce
pinch of ground black pepper
6 slices French bread, toasted
2/3 cup shredded Gruyere cheese
Instructions
Heat olive oil in a large saucepan over medium heat. Add onions and cook until tender and golden, about 20 minutes. Add beef broth, Worcestershire sauce and pepper. Bring to a boil, reduce heat to medium-low and simmer for 5-7 minutes. Remove from heat.
Set oven to broil. Place 6 oven-safe bowls on a baking sheet. Spoon soup into each bowl. Place bread slices on top. Sprinkle with cheese. Broil on top rack until cheese begins to brown.
December 18th Celebrated History
1865
The U.S. Secretary of State William Seward proclaims the adoption of the 13th Amendment prohibiting slavery. The amendment was ratified by the states on December 6, 1865.
1917
Congress passes the 18th Amendment and sends it to the states for ratification. The era of the "Noble Experiment" of Prohibition would soon begin.
1958
Project SCORE (Signal Communication by Orbiting Relay Equipment) launched from Cape Canaveral. It was the world's first communications satellite. Build by the U.S. Army Signal Research and Development Laboratory, the satellite contained a message from President Dwight Eisenhower that said, "This is the President of the United States speaking. Through the marvels of scientific advance, my voice is coming to you from a satellite traveling in outer space. My message is a simple one: Through this unique means I convey to you and all mankind, America's wish for peace on Earth and goodwill toward men everywhere."
1963
The Pink Panther starring David Niven, Peter Sellers, and Robert Wagner premieres in Italy. Directed by Blake Edwards, the comedy follows the misadventures of the inept Inspector Clouseau as he tries to catch a jewel thief.
1968
CBS airs the animated adaption of Dr. Suess's How the Grinch Stole Chrismas for the first time.
December 18th Celebrated Birthdays 
Walter D. Teague – 1883
Considered the "Dean of Industrial Design," Teague's pioneering influence helped establish the industrial design profession. He made his first forays into industrial design with Eastman Kodak, designing several cameras. From there, many more corporate clients followed including Boeing, Maxwell House, UPS, DuPont, and NASA.
Ty Cobb – 1886
The center fielder played 24 seasons in professional baseball, most of those years with the Detroit Tigers. Known for being an all-around baseball player, he could hit, run and field. He earned 11 batting titles during his career and held numerous records at his retirement.
Yvonne Cormeau – 1909
As an agent with the Special Operations Executives, Cormeau parachuted into German-occupied France to supply wireless communications back to London. She was almost arrested but managed to convince the Germans that her wireless was an x-ray machine. During her World War II service, she successfully transmitted more than 400 messages.
Benjamin O. Davis – 1912
During World War II, Davis organized and commanded the Tuskegee Airmen. In 1950, he became the first African American promoted to the rank of general in the United States Air Force. He was promoted to full general in 1998.
Jacques Pépin – 1935
The award-winning chef has been honored in his native France and by his adopted United States for his many contributions to the culinary world.
Steven Spielberg – 1946
The director has earned both critical and popular acclaim throughout his career. From E.T and the Indiana Jones series to historical dramas like Lincoln and Amistad, Spielberg never seems to disappoint the audience.
About National Day Calendar
National Day Calendar is the original and authoritative source for fun, unusual and unique National Days! Since our humble beginnings on National Popcorn Day in 2013, we have been tracking the National Days, National Weeks, National Months, and International Days. We became the first calendar of its kind to curate the days all in one place and tell their stories, too! Here at National Day Calendar, we are on a mission to Celebrate Every Day with you! And by you, we mean families, businesses, educators, and strangers we meet on the street. There's more than one day for everyone.
At National Day Calendar, we discovered the National Days have a way of inspiring us. We're honored to tell the stories behind the days and provide you with informational ways to incorporate the National Days into your business, family, schools, and home!