(Last Updated On: December 13, 2022)
DECEMBER 16, 2022 | NATIONAL UGLY CHRISTMAS SWEATER DAY | NATIONAL CHOCOLATE-COVERED ANYTHING DAY | BARBIE AND BARNEY BACKLASH DAY | NATIONAL UNDERDOG DAY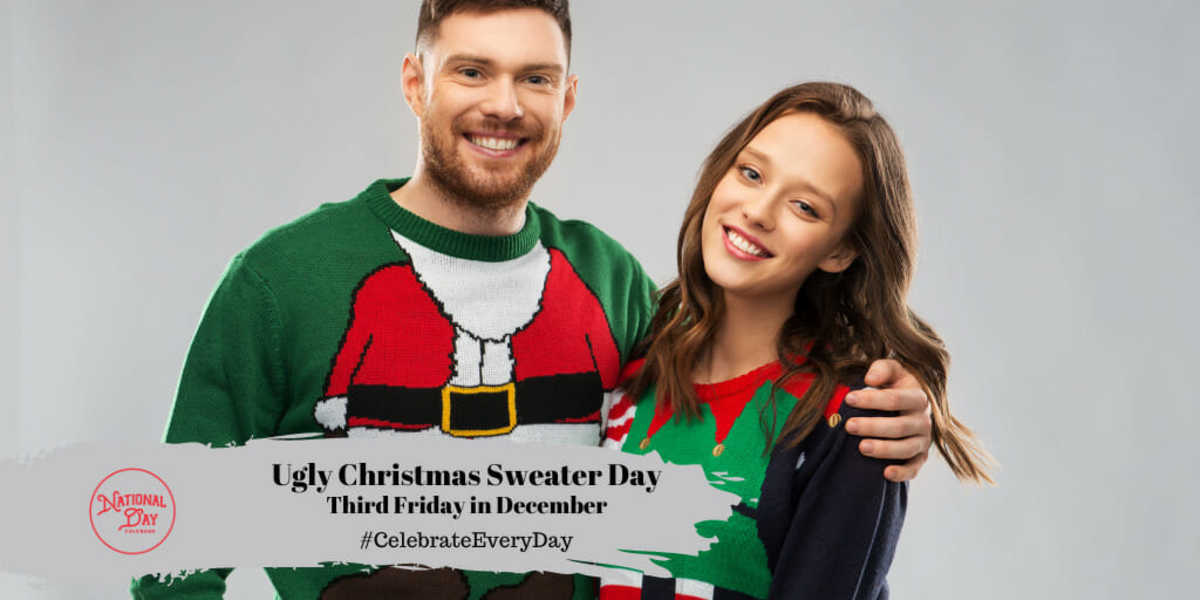 NATIONAL UGLY CHRISTMAS SWEATER DAY
Since 2011, National Ugly Christmas Sweater Day has grown to be an international event. Now occurring on the third Friday of December, the celebration gives holiday lovers worldwide a chance to wear their ugly Christmas sweaters. Read more…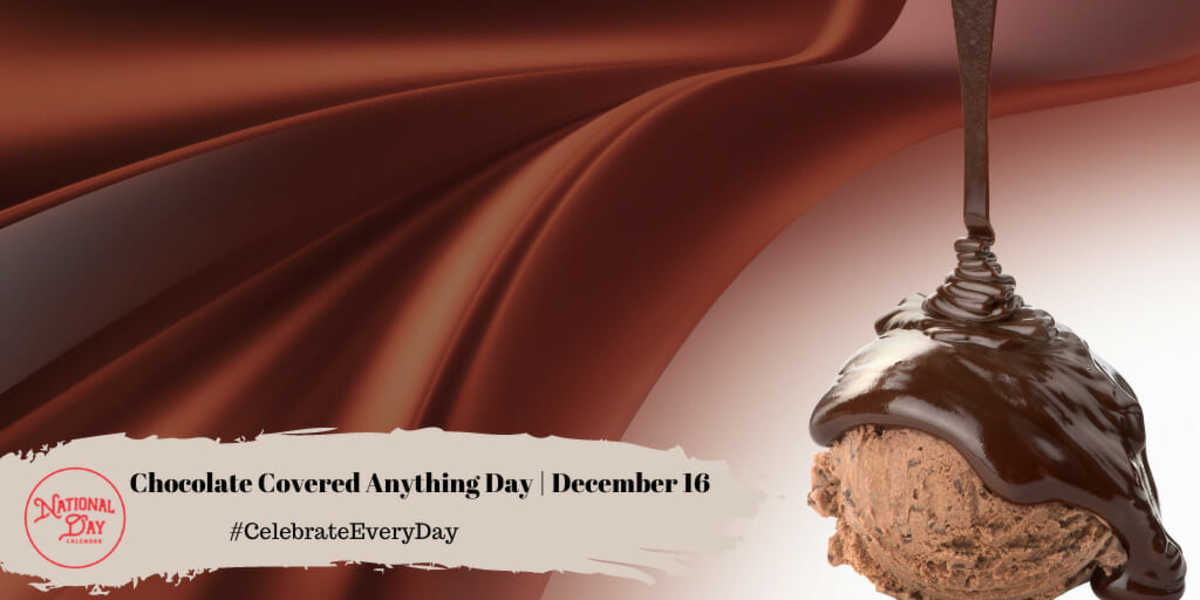 NATIONAL CHOCOLATE-COVERED ANYTHING DAY
Chocolate lovers rejoice on National Chocolate Covered Anything Day! December 16th offers the chocolate day you've been waiting for. On this day, dip and drizzle your favorite foods in every kind of chocolate imaginable. Read more…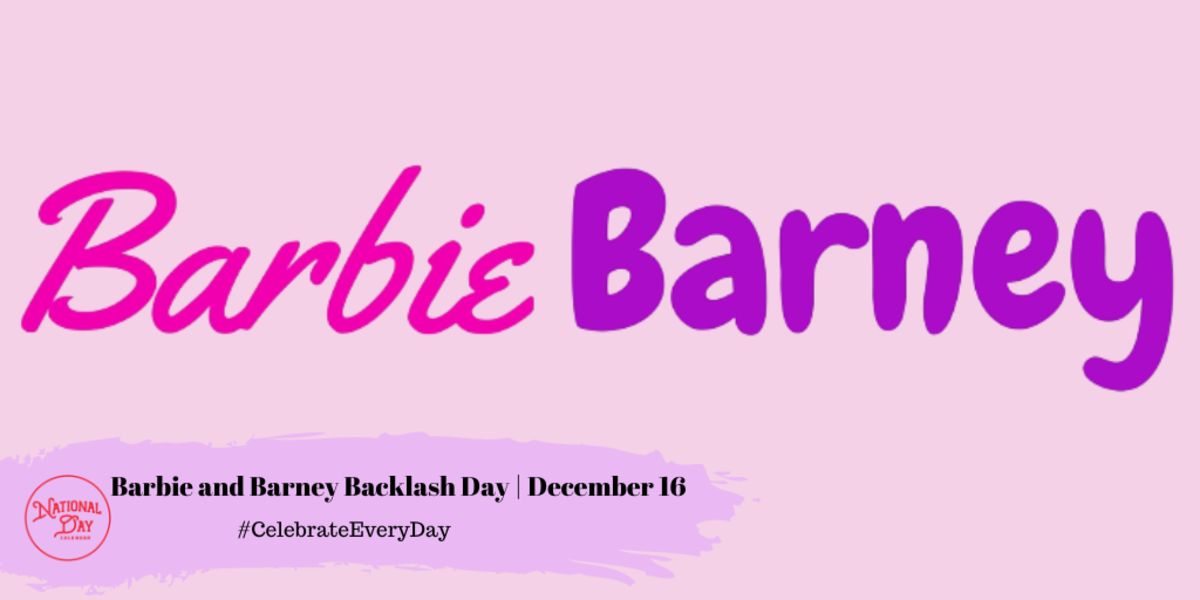 BARBIE AND BARNEY BACKLASH DAY
On December 16th, Barbie and Barney Backlash Day allows parents to take a vacation from all the repetitive sing-a-longs and storytelling. Read more…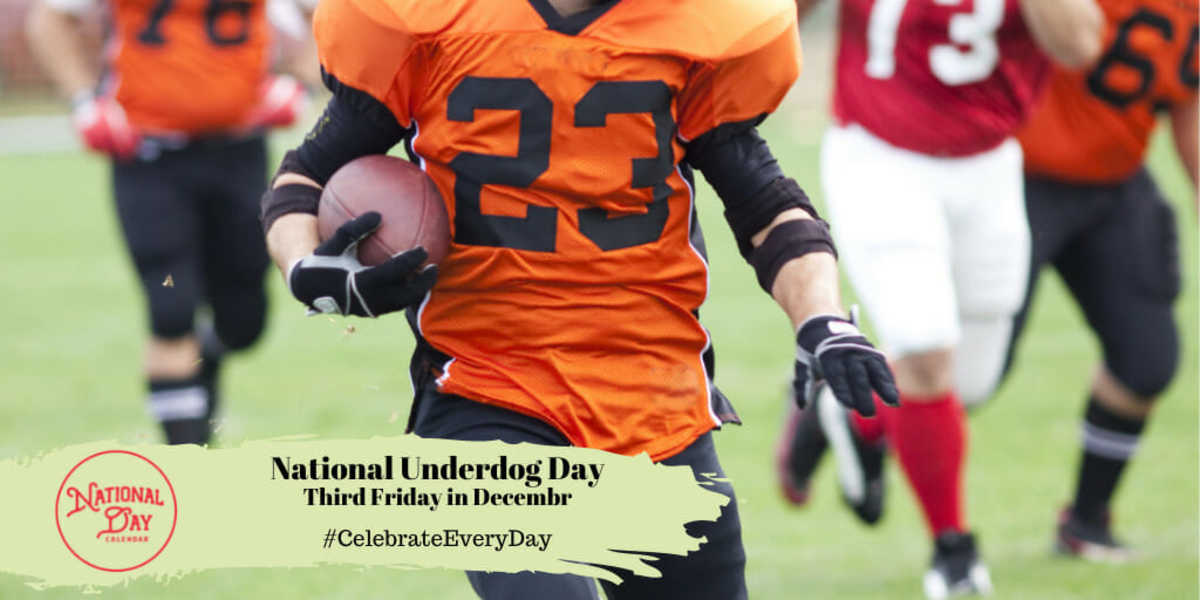 NATIONAL UNDERDOG DAY
National Underdog Day recognizes that America loves its underdogs. Each year on the third Friday in December, we cheer on the teams and individuals who are statistically expected to lose in competition. Read more…
On Deck for December 17, 2022
National Days
NATIONAL MAPLE SYRUP DAY
NATIONAL WREATHS ACROSS AMERICA DAY
WRIGHT BROTHERS DAY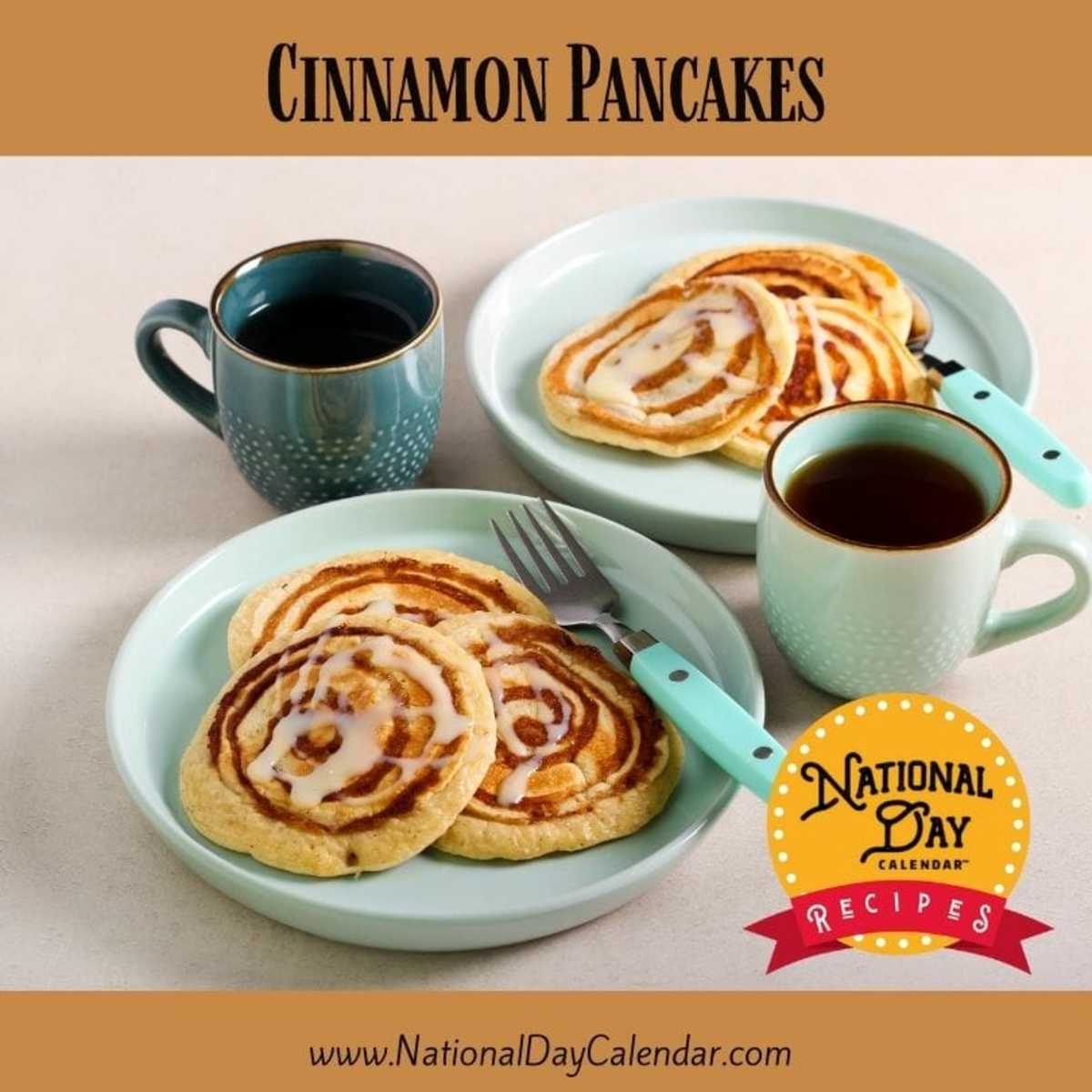 Cinnamon Pancakes
Prep time: 10 minutes
Cook time: 10 minutes
Total: 20 minutes
Servings: 12 pancakes
Ingredients
Pancakes
1 cup all-purpose flour
3/4 tablespoon baking powder
1/2 teaspoon baking soda
1/4 teaspoon salt
1 tablespoon sugar
1/2 tablespoon cinnamon
1 egg
1 cup milk
1 tablespoon butter, melted
Cinnamon Drizzle
1 cup confectioner's sugar
2 tablespoons brown sugar
1/2 teaspoon cinnamon
2-3 tablespoons apple cider
In a small bowl, mix sugars, cinnamon, and apple cider. Add more or less apple cider until a drizzly consistency forms.
Heat griddle over medium-high heat and spray with oil.
Combine the flour, baking powder, baking soda, salt, and sugar in a medium bowl. Mix in egg, milk, and butter until just combined.
Using 1/3 cup of batter per pancake, pour the batter onto the hot griddle. With a spoon, drizzle the cinnamon drizzle over the pancake batter. Flip the pancakes when bubbles begin to form. Cook until lightly brown and done in the middle.
Serve with warm Maple syrup.
December 16th Celebrated (And Not So Celebrated) History
1773
In protest of Parliament's Tea Act passed in 1773, 60 men dressed as Mohawk Indians boarded ships belonging to the British East India Company. They tossed 342 chests filled with tea into the Boston Harbor. Their actions have become known as the Boston Tea Party.
1901
Author Beatrix Potter self-published her children's story The Tale of Peter Rabbit in the format publishers rejected – small enough for children's hands to hold. The story of four rabbits that began as a letter to an ailing child from Potter became a bestseller and classic children's story.
1907
President Theodore Roosevelt looks on from the presidential yacht Mayflower as the Great White Fleet departs from Hampton Roads, VA. The nickname referred to the 16 battleships of the newly designated fleet of ships departed to circumnavigated the globe as a demonstration of "America's naval prowess."
1962
NASA launched Explorer 16 from Cape Canaveral. It was the first satellite created exclusively for meteorite studies.
1985
The Color Purple starring Danny Glover, Whoopi Goldberg, and Oprah Winfrey premieres in New York City. Adapted from the Alice Walker novel, the film was nominated for 11 Academy Awards. Steven Spielberg directed the film.
December 16th Celebrated (And Not So Celebrated) Birthdays
Ludwig van Beethoven – 1770
The German composer is considered the world's greatest composer. From a young age, Beethoven mastered musical composition and produced a massive collection of works. Even after his hearing began to fail him, he continued to produce some of the world's most beloved music.
Jane Austen – 1775
The author is best known for her novels Pride and Prejudice and Sense and Sensibility. Some of literature's more romantic characters, such as Elizabeth Bennet and Mr. Darcy, are found within their pages.
Margaret Mead – 1901
The American anthropologist served as curator at the Museum of Natural history for 28 years.
Ruth Johnson Colvin – 1916
In 1962, Colvin founded Literacy Volunteers of America. The organization is now called ProLiteracy Worldwide.
Arthur C. Clarke – 1917
The British author has published numerous books of science fiction and non-fiction. One of his most recognized works, 2001: A Space Odyssey.
William Perry – 1962
The defensive lineman played ten years in the National Football League. With the Chicago Bears, he won the 1985 Super Bowl Championship.
About National Day Calendar
National Day Calendar is the original and authoritative source for fun, unusual and unique National Days! Since our humble beginnings on National Popcorn Day in 2013, we have been tracking the National Days, National Weeks, National Months, and International Days. We became the first calendar of its kind to curate the days all in one place and tell their stories, too! Here at National Day Calendar, we are on a mission to Celebrate Every Day with you! And by you, we mean families, businesses, educators, and strangers we meet on the street. There's more than one day for everyone.
At National Day Calendar, we discovered the National Days have a way of inspiring us. We're honored to tell the stories behind the days and provide you with informational ways to incorporate the National Days into your business, family, schools, and home!