(Last Updated On: November 9, 2022)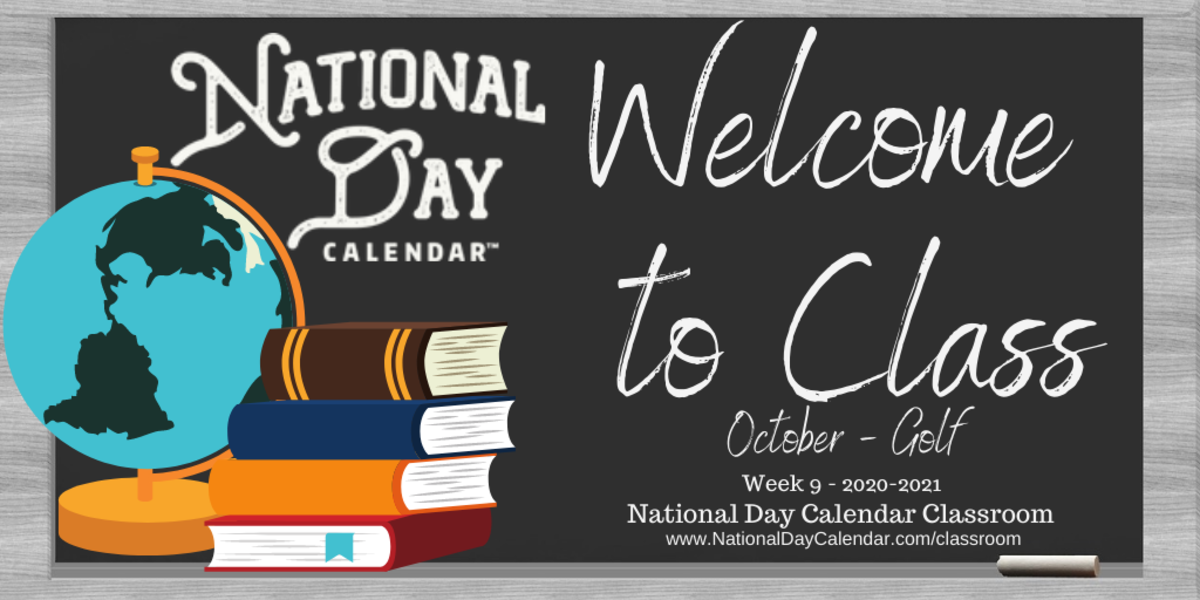 CLASSROOM – Golf
The classroom stretches its legs during National Golf Lover's Day. While swinging golf clubs at small, hard, balls wouldn't be recommended, this week we've made some modifications to the game to allow some indoor or outdoor fun.
Golf offers an opportunity to exercise patience as well as our bodies. The sport demands focus, and it also teaches us about keeping score and fair play.
HOW TO OBSERVE
Check out this week's projects. We even have a coloring page and puzzle for those who are a little less interested in the physical game of golf but still like to Celebrate Every Day.
Follow us on Instagram @natdaycal and Twitter @NationalDayCal. It's where teachers seem to love us the most. Also, we'll let you know when there's a new project in our evening posts. To receive them, subscribe on the website at www.nationaldaycalendar.com
Of course, as always, sharing on social media isn't required; learning is. But if you do, please use #NDCClassroom to share on social media.
THIS WEEK'S PROJECTS
The first project directs us to create a game of miniature golf either in the classroom or out on the playground. Golf clubs are not required, but you will need the following:
9 cups
golf or ping pong balls
sticks, rulers, or self-designed putter (Students can even use their foot!)
flags on sticks to mark each cup (You can get creative and use numbered cones, spinners, or other items found around the classroom.)
paper to create score cards
pencils
Help students to set up the cups for each "hole" that they will be putting into. Place a numbered flag next to each hole in the order they are supposed to putt.
You can also add obstacles such as chairs and building blocks. Outdoors, a puddle or sandbox makes a great golf "hazard."
Make the game as difficult or as easy as you like. Set a par for each hole based on difficulty. Then, set them loose to putt their way through the course. You can even stagger the play by having certain teams start at different holes, but continue in order until they reach #9. They will pick up play at hole #1 until they reach their starting place.
Tally up the scores and see who has the lowest score.
Other great activities we have this week include:
There are over 1,500 national days. Don't miss a single one. Celebrate Every Day® with National Day Calendar®!