WHERE INFLUENCERS, ENTREPRENEURS, MARKETING PROFESSIONALS AND PROMOTERS COLLIDE
Join Celebration Ambassadors, Influencers, Entrepreneurs, Marketing Professionals and Super Fans of National Day Calendar. Hear stories and network with others on how to build authority, drive traffic, and unique ways of using the #1 trending topic of all time, celebrating National Days. Celebration Nation!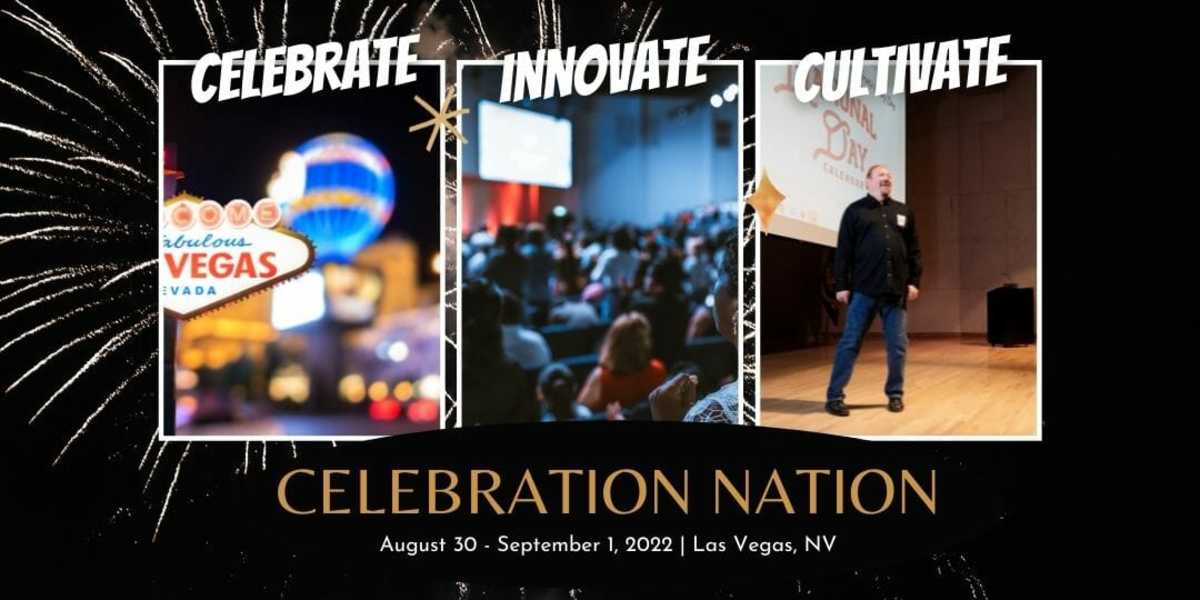 This unmissable event places thousands of influences, entrepreneurs, marketing professionals and super fans of celebration from across the globe all under one roof, ensuring you leave full of inspiration and ready to take your industry by storm!
Source All of the Newest Products and Services
This is an incredible opportunity to come face to face with top suppliers and try, touch and test a multitude of products and services. You can take advantage of free advice and consultations, helping you take your opportunities to the next level!
Exceptional Keynote Speakers
Influential individuals are stepping up to deliver keynote sessions, covering everything from leveraging trends, building your online authority and driving traffic and sales! Listen in as top tips and tricks are revealed, providing you with a wealth of new knowledge.
Inspiring Seminar and Breakout Sessions
Our seminar sessions are tailored to inspire, educate and open new opportunities.
The Influencer to Influencers
Have 3 days of opportunities to interact with The founder of National Day, Mr. Marlo Anderson. Marlo created the #1 trending topic of all time and is often called "The Influencer to Influencers" for providing content that is shared hundreds of millions of times each day.
Unparalleled Networking Opportunities
There is no better way to connect with like minded individuals. Whether you want to discuss new ideas and business tips, or find out about sourcing and selling the latest products, the support will be there for you to venture forward confidently, effectively, and fully equipped for the challenge ahead.
Who Attends?
Here are a few groups we feel will benefit significantly from attending.
Social Media Influencers
Tourism Directors
Chamber of Commerce staff
Marketing Professionals
Podcasters
Promoters
Event Planners
Entrepreneurs
National Day Fans
Radio Station staff
This is your chance to join others from around the world to see how they Celebrate Every Day.
Celebration Nation Dates, Location and Ticket Prices.