NATIONAL PROFESSIONAL HOUSE CLEANERS DAY | SEPTEMBER 17
National Professional House Cleaners Day on September 17th recognizes Professional Cleaners for the necessary and skillful trade they provide every day. In homes and businesses across the country, Professional Cleaners create healthier environments.
#ProfessionalHouseCleanersDay
This day of recognition celebrates a career many overlook or take for granted. While not everyone hires a Professional Cleaner, they do impact our lives in some way. Nearly every business we frequent and apartment building rented hires professional cleaners. The industry also employs approximately 3.25 million people creating a positive economic impact on the marketplace.
Benefits of Hiring Professional Cleaners
Besides cleaning homes and businesses, Professional House Cleaners offer so many benefits to their clients.
Improved air quality – Regular professional cleaning reduces the build-up of dust. In older homes, exposure to allergins, lead, and asbestos fibers increase. A regular schedule of professional cleanings removes those contaminants from the air.
Longevity – Regular care of furniture, drapes, floors and homes extends their life. Over time, items look newer longer and need replacing less often. These savings add up.
Time – Profession Cleaners free up time for family, friends and the essential things of life.
Health – A sanitary cleaning in places like the kitchen and bathroom is essential. Not only do Professional Cleaners know how to achieve a hygienic clean, but they also use the right tools for the job.
Relaxation – Psychologically, coming home to a clean house enables us to relax because we don't face clutter and everything is in its place.
Exceptionally Skilled
National Professional House Cleaners Day also praises the skills and knowledge of the people. Those in the industry have a passion for perfection, and here's why:
Detail-oriented/well organized – A Professional Cleaner's eye for detail and organizational skills make them ideal for this career. Their no-nonsense approach and thoroughness also leave behind satisfied customers.
Experts – Professional Cleaners are experts when it comes to protecting, cleaning, and restoring fabrics and surfaces. Not only that, but they're also the experts when it comes to protecting you and their employees. Doing the job right without injury to an employee and maintaining a safe home is essential.
Leading the way – Many Professional Cleaners run their businesses. They employ specialists, balance products, schedules and training. These business owners set a standard for their employees, who in turn become leaders too.
Efficient – When it comes to getting a job done right quickly, Professional Cleaners are masters of efficiency. Not only do they know the most effective ways to get a home or business clean, but also the most cost-effective and healthiest ways too. This makes them a business you can trust.
According to the United States Department of Commerce, in the next few years, 8 out of every 10 dual-income households will invest in a form of house cleaning services. This day presents an excellent opportunity to acknowledge the stellar services and value Professional Cleaners provide.
HOW TO OBSERVE PROFESSIONAL HOUSE CLEANERS DAY
If you currently have a regular cleaning service and/or independent house cleaner, show your genuine appreciation for what they do! Thank them for their work. Let them know how their work impacts your family. Show them how valuable their service is to your quality of life.
Use #ProfessionalHouseCleanersDay and TAG a housecleaner or a cleaning business you want to share with others on social media.
Want to do more? Show your support and appreciation for all cleaners. Learn more about the movement on our website. Find out the truth about house cleaners and the stigmas still actively affecting our society's understanding of this trade today. You can also donate or even become a member of the AHCA! Visit our website today, cleanerscomehome.org.
PROFESSIONAL HOUSE CLEANERS DAY HISTORY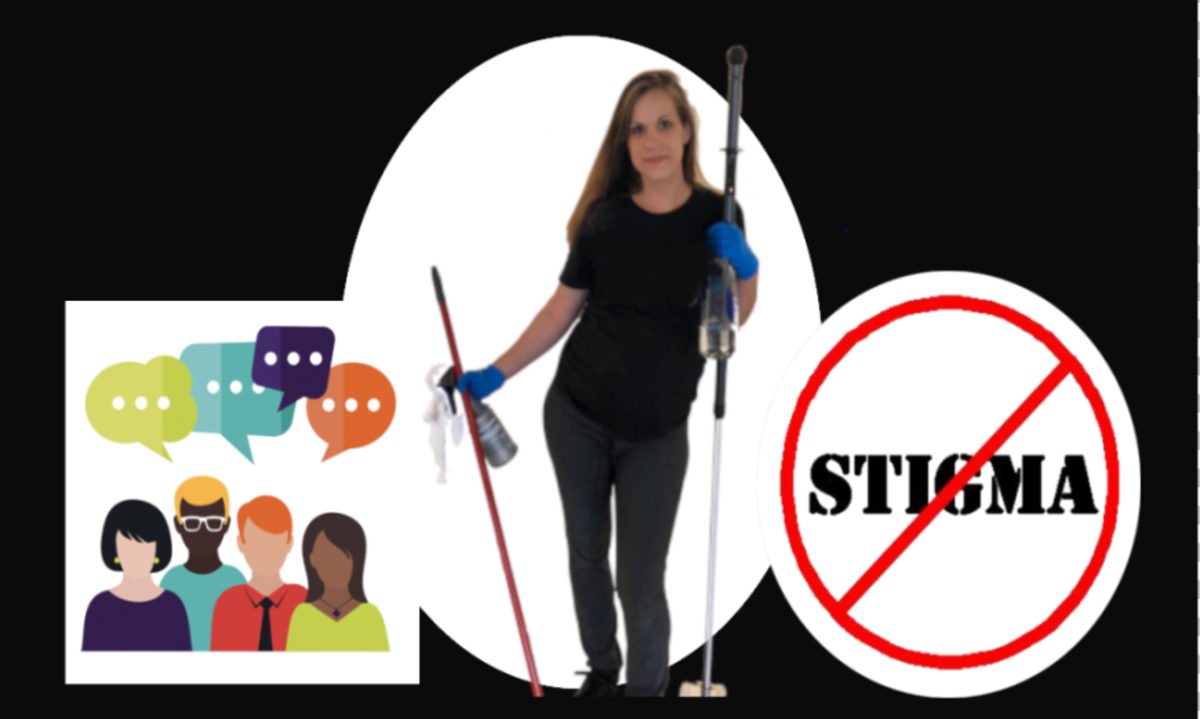 The American House Cleaners Association (AHCA) founded National Professional House Cleaners Day in 2019 to raise awareness, respect, and recognition for House Cleaners and the professional house cleaning industry. The day also celebrates their necessary contributions to the health and wellbeing of our society, as one of the most skilled trades of the labor force in the United States. 
In 2019, the Registrar at National Day Calendar proclaimed National Professional House Cleaners Day to be observed on September 17th annually.
About the American House Cleaners Association (AHCA)
The AHCA is the leading voice of the professional house cleaning industry in the United States. Our private cleaning community of 19,000 professional house cleaners is led by house cleaning industry community leaders, Kevin and Grace Reynolds and Sheryl Milligan, of Handmaid Cleaning, LLC in Walla Walla, WA. Join us on Facebook: www.facebook.com/groups/handmaidcleaning
September 17th Celebrated History
1787
Delegates at the Constitutional Convention in Philadelphia, PA sign the U.S. Constitution.
1849 
With the help of the Underground Railroad, Harriet Tubman escapes to freedom. Two brothers, Ben and Henry, joined her, however, they turned back and returned to the plantation in Maryland. Harriet continued on and after 90 miles, arrived in Pennsylvania.
1872 
Philip Pratt receives a patent for a fire extinguisher. Patent No. 131,370 describes a sprinkler system using revolving arms to spread water over the walls, ceiling, and floor of a burning room.
1911 
Cal Rodgers begins a transcontinental flight that would be the first evidence that long-distance air travel is possible. Beginning in Sheepshead Bay, NY, Rodgers took off with a mailbag attached to his plane. His plane, the Vin Fiz, would make 68 different flights as they crossed the country. Like many firsts in aviation, Rodgers suffered setbacks, including crashes, storms, and technical issues. On November 5, 1911, Rodgers completed the trip when he landed in Pasadena, CA.
1953 
Doctors at Ochsner Foundation Hospital successfully separate conjoined twins, Carolyn and Catherine Mouton. The first successful separation of conjoined twins required eight surgeons.
1953 
Ernie Banks makes his Major League Baseball debut with the Chicago Cubs. With his signing, Banks became the club's first black player.
1954 
Faber and Faber publish Lord of the Flies by William Golding. The haunting classic pits human nature against civilization when a group of boys becomes stranded on an island.
1983 
Vanessa Williams is crowned Miss America and is the first African American to receive the honor.
2006 
Alfredo Hernandes eats 16 jalapeno chili peppers in 1 minute. The achievement, which took place at the La Costeña Feel the Heat Challenge, sets a world record.
September 17th Celebrated Birthdays
Nadezhda Durova – 1783 
During the Napoleonic wars, Durova joined the Russian cavalry under the name Alexander. Disguised as a man, Durova earned the support of the Tsar, one of the few who knew her true identity. She earned distinguished recognition of her service, too.
Guillaume-Benjamin Amand Duchenne – 1806
The neurologist was the first to describe nervous and muscular disorders such as Duchenne muscular dystrophy. He also studied facial expressions and was the first to identify differences between a faked smile and a sincere one.
David Dunbar Buick – 1854
The Scottish-born inventor founded the Buick Motor Company in 1903.
John Willard Marriott – 1900
Before becoming the founder of an international hotel chain, Marriott opened an A&W Root Beer in Washington, D.C.
Elizabeth Enright – 1909
As an author and illustrator, Enright published several books for children and young adults. Some of her books include Thimble Summer, The Four-Story Mistake, and Gone Away Lake.
Hank Williams – 1923
Considered one of the greatest country music singers, Williams wrote and sang some of the industry's most popular songs. Some of those songs include "A Country Boy Can Survive," "Honky Tonk Blues," "Cold, Cold Heart," and "Your Cheatin' Heart."
Maureen Connolly – 1934
Known as "Little Mo, " the talented tennis player earned notice when she became the first woman to win all four Grand Slam Tournaments in a single calendar year.
Yuji Naka – 1965
The video game programmer is known for developing Sonic the Hedgehog.
Joseph Bastianich – 1968
The restaurateur and celebrity judge on Master Chef and Master Chef Junior owns several restaurants in New York.