NATIONAL CUT THE CORD DAY
Break free from expensive cable bills on February 9th by celebrating National Cut the Cord Day! The streaming movement has rapidly grown over the past five years, and it doesn't show any signs of stopping. As the digital world supplies more choices, it also provides the flexibility, selection, and reliability we've been looking for. So it's no surprise that industry analysts estimate that up to six million people will cut the cord on traditional TV subscriptions in 2020.
#NationalCutTheCordDay
As the devices for streaming continue to grow, more people look to cut the cord from cable. Whether binge-watching old favorites or catching the evening news, cord-cutters can customize a channel lineup for half the price of cable.
Cutting the Cord
Once you've decided cutting the cord is right for you, make sure to have the following items before getting started:
High-speed internet access
Supported device
Valid credit/debit card
Valid email address
An idea of content needs – those must-have channels or shows for you and your family
HOW TO OBSERVE NATIONAL CUT THE CORD DAY
With apps and online tools, learn more about the benefits and opportunities of cutting the cord.
Weigh the pros, cons, and potential savings.
When you're ready to lean into the freedom of streaming on-demand content plus live TV, cut the cord!
Experienced cord-cutters, share your favorite ways to watch, your experiences cutting the cord and more.
Use #NationalCutTheCordDay to join the celebration.
NATIONAL CUT THE CORD DAY HISTORY
Sling TV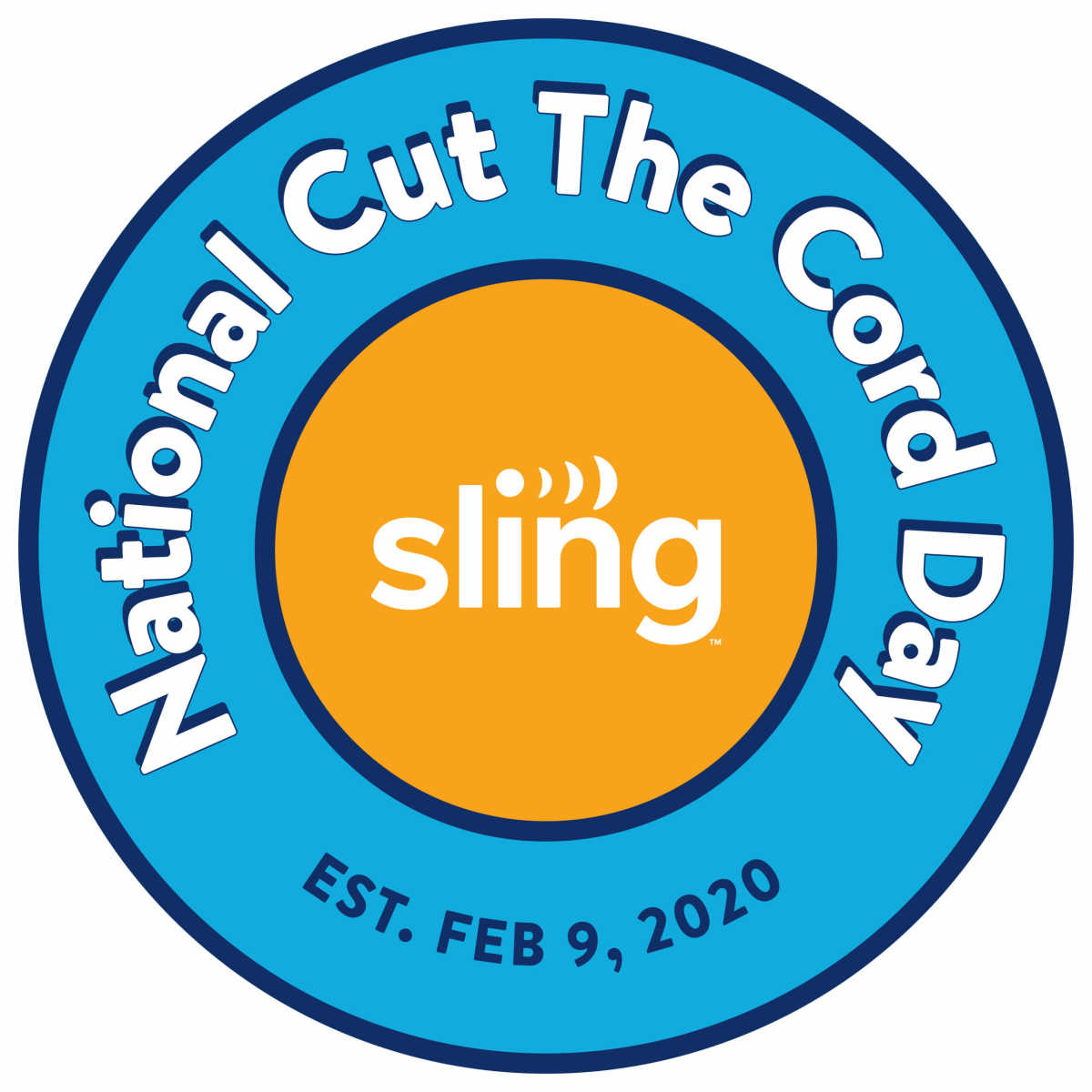 founded National Cut the Cord Day on February 9, 2020, to commemorate the day the service launched in 2015. On the fifth anniversary, Sling TV encourages people across the nation to make the leap from cable to live TV streaming by participating in National Cut the Cord Day. Sling TV will kick off the celebration with six days of exclusive deals.
Additionally, Sling TV created a Cord Cutters Hotline to support people who are thinking about cutting the cord but need help determining the next steps. To reach Sling TV's Cord Cutters Hotline, dial 855-553-2862 toll-free. For more information, visit sling.com and follow @sling on Twitter and Instagram.
In 2020, the Registrar at National Day Calendar proclaimed National Cut the Cord Day to be observed on February 9th, annually.
About Sling TV
Sling TV L.L.C. is an Emmy® Award-winning live streaming TV service that provides more than 700 channels from today's most popular networks across its general market, Latino and international services. It is available on all major streaming devices, smart televisions, tablets, game consoles, computers and smartphones.
Sling TV offers two general market streaming services, Sling Orange and Sling Blue, that collectively feature content from Disney/ESPN, Fox, NBC, NFL Network, AMC, A&E, AXS, Discovery, Scripps, Turner, Viacom, NBA TV, NHL Network, Pac-12 Networks, GSN, Hallmark, SHOWTIME, STARZ and EPIX. On select devices, Sling TV offers customers access to free content, à la carte channels and services, plus Pay-Per-View events and movies-on-demand. Additionally, Sling TV offers a suite of stand-alone and add-on Spanish-language services and packages tailored to English-dominant, bilingual and Spanish-dominant U.S. households. Sling TV is the leading U.S. provider of foreign-language programming, with more than 400 channels in 27 languages. Visit sling.com.
Cut the Cord FAQ
Q. What does "cut the cord" mean?
A. The phrase comes from the way the umbilical cord is cut at birth and refers to being independent of another person. More recently, the phrase has been used to describe ending relationships with different kinds of companies in order to have more choices, cut expenses, or allow more creativity.