(Last Updated On: June 17, 2021)
Carrot and Pear Soup
Prep: 15 minutes
Cook: 40 minutes
Total Prep: 55 minutes
Servings:  6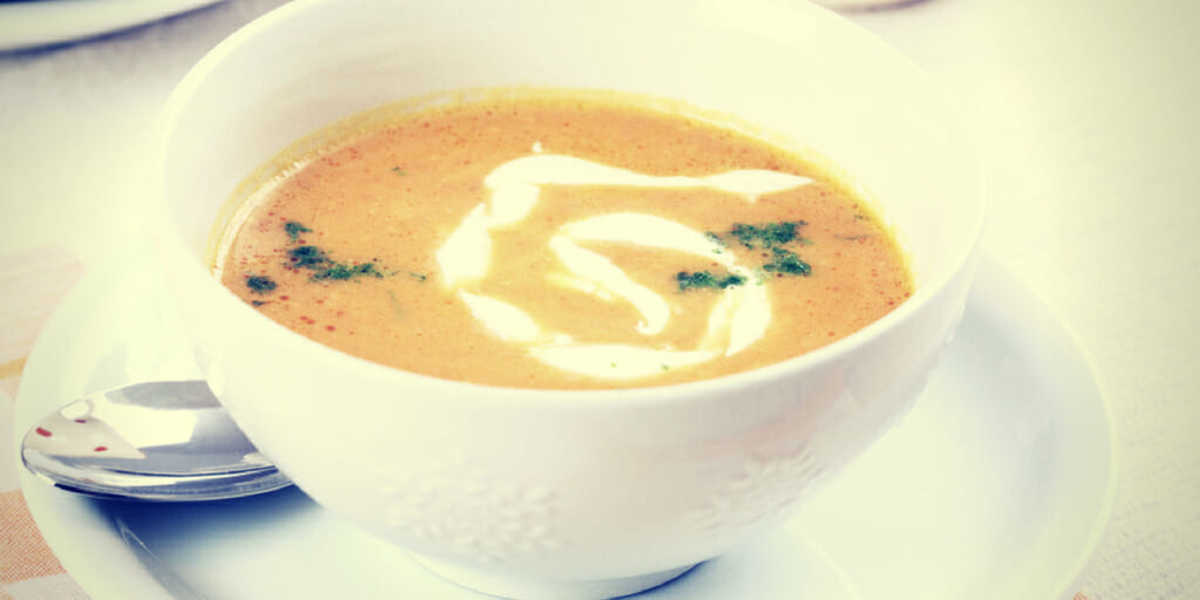 Ingredients:
2 tablespoons butter
1 large onion, chopped
4 cups diced carrots
2 ripe pears, peeled, cored, diced
1 tablespoon minced ginger
4 1/2 cups chicken broth
2 tablespoons diced, fresh dill
salt and pepper to taste
sour cream for garnish
3 slices bacon, cooked and crumbled
Instructions:
In a large saucepan, melt butter over medium heat. Add onions and cook until translucent.
Add carrots, pears, ginger, and broth. Increase heat to medium-high. Bring to boil.
Reduce heat. Simmer and stir occasionally until carrots are tender.
Let cool enough to process in food processor until smooth.
Garnish with dill, salt and pepper.
Serve topped with sour cream and bacon crumbles.
National Day Calendar® food holidays are a big deal with our followers and we are having fun compiling favorite recipes for everyone to enjoy. We are always looking out for great recipes. Use the submission form below if you would like to share one of your favorite recipes with the National Day Calendar® family! PLEASE MAKE SURE IT IS YOUR RECIPE OR YOU HAVE PERMISSION TO SHARE THE RECIPE. You might be surprised to know we just might publish the recipe giving credit to you!
[forminator_form id="389778″]