Looking Back
August 26, 2021 - NATIONAL GOT CHECKED DAY – NATIONAL DOG DAY – NATIONAL WOMEN'S EQUALITY DAY – NATIONAL WEBMISTRESS DAY – NATIONAL CHERRY POPSICLE DAY
AUGUST 26, 2021 | NATIONAL GOT CHECKED DAY | NATIONAL DOG DAY | NATIONAL WOMEN'S EQUALITY DAY | NATIONAL WEBMISTRESS DAY | NATIONAL CHERRY POPSICLE DAY

NATIONAL GOT CHECKED DAY
National Got Checked Day on August 26th creates a call to action, providing a friendly reminder and asking a simple question, "got checked?" Be inspired when you answer, "YES!"

Routine breast cancer screenings do save lives. However, it is also important to begin breast/chest health much earlier in life.
Planting the seed of prevention young establishes breast/chest health building blocks to last a lifetime. While it starts with a gradual routine in youth, anyone can continue the routine throughout adulthood. What does a gradual routine look like?
Discuss family history.
Create a balance between fitness and nutrition.
Develop spiritual and mental health.
Find purpose and set life goals.
Create healthy relationships with others.
Understand your relationship with the environment and its effects on your mind, body, and soul.
Use music, dance, and the arts as a tool of healthy, thriving.
Learn to perform a self-breast or chest exam early. Know the signs to look for and do not ignore them.
Include regular conversations about genetics and screening options with your ob-gyn and general practitioner
Routinely schedule breast screenings.
National Got Checked? Day inspires women and men of all ages to improve their lifestyle choices and observe all the screening recommendations.
HOW TO OBSERVE National Got Checked Day
The Got Checked? campaign works tirelessly championing a new concept of "gradual and age-appropriate" breast/chest health education. When paired with modern legislation, it will allow everyone a chance at a healthy life. Got Checked? grew out of the need for a gradual routine that starts early in life. The routine includes decreasing fear, promoting self-awareness, and making it part of your daily life. For example, in the US, mammograms were once set at age 50. Now, however, most states' laws make the age prescription 40 years old. However, New York legislation takes it a step further. Through the efforts of Got Checked?, Shannon's Law reduced the age restriction to 35 and gave younger women a better chance at survival.
As a woman or a man, recognize your power of positive influence. Schedule your screening today. However, also, remember to:
Keep performing your regular self-exams.
Maintain your and your family's health history and genetic testing options.
Discuss breast/chest health and lifestyle choices towards prevention at home.
Encourage action in all your tribe of family, friends, and co-workers to get checked and get it done!
Donate to

First Company Pink.
Also, be sure to share using #NationalGotCheckedDay and #GotChecked on all your social media and encourage action across the country.
NATIONAL GOT CHECKED DAY HISTORY
August 26th honors Donna Cioffi, a cancer thriver and the President and Founder of First Company Pink. First Company Pink (501c3 nonprofit) founded National Got Checked Day in 2021. The organization's decade of experience is laser-focused on early prevention.
The Registrar at National Day Calendar proclaimed the first National Got Checked Day to be observed on August 26th and annually thereafter.
About First Company Pink
First Company Pink's Got Checked? campaign encourages everyone, everywhere, towards ACTION. Through charity workshops, the campaign has reached thousands of youth and adults in New York.
The first bill by the Got Checked? campaign passed in 2018. A Long Island teacher who passed away at the age of 31 with breast cancer inspired the law. Shannon's Law lowers the mammogram age prescription to 35 in New York.
Got Checked? also recently championed two new bills that reflect its core educational values towards prevention and social justice.
Siena's Law brings age-appropriate, gradual breast/chest health education to New York schools. Named after Shannon's daughter, Siena Hope, the bill creates an education platform that culminates in high school. It provides youth the knowledge to perform self-breast and chest exams. It also teaches the importance of ACTION.
Lastly, the Eleonora Legacy Act recently passed unanimously in Assembly and is currently on the Senate floor. This vital bill represents the core values of the Got Checked? campaign – Justice in:
education
healthcare
human rights
The bill will also allow breast health education and bi-annual screenings to be available to all incarcerated women in New York correctional facilities.
The Got Checked? campaign aims never to leave anyone behind and make sure ALL WOMEN/ MEN get the medical attention and education they need as part of a year-long effort.
NATIONAL DOG DAY

National Dog Day on August 26th encourages dog ownership of all breeds. While seeking a new companion, be sure to consider the mutts, mixes, purebreds, and everything in between.
Whether mixed or purebred, embrace the opportunity for all dogs to live a happy, safe, and abuse-free life. They all give us companionship. Additionally, they keep us safe, and they aid those in need. Dogs play. Well, they play many roles in our lives, too! They keep us healthy, both physically and mentally.
While many days aim to find loving homes for dogs, this day expands that consideration to look beyond the breed. Look into the heart of the animal. The purpose of the National Dog Day Foundation is to rescue 10,000 dogs each year.
A dog is man's best friend.
Breeds
Purebreds are animals whose parents were both of the same breed. While the American Kennel Club (AKC) recognizes official breeds, not all dogs with parents from the same breed are considered official by the AKC. One benefit of purebred animals is that characteristics such as behavior and size are predictable.
With mixed breed animals, the genetics becomes uncertain, and some of the predictability is lost. However, when it comes to choosing a dog to add to your family or for training one to join a team, both purebred and mixed breeds may still fit the bill. Both types of dogs, young and old, find their way to shelters.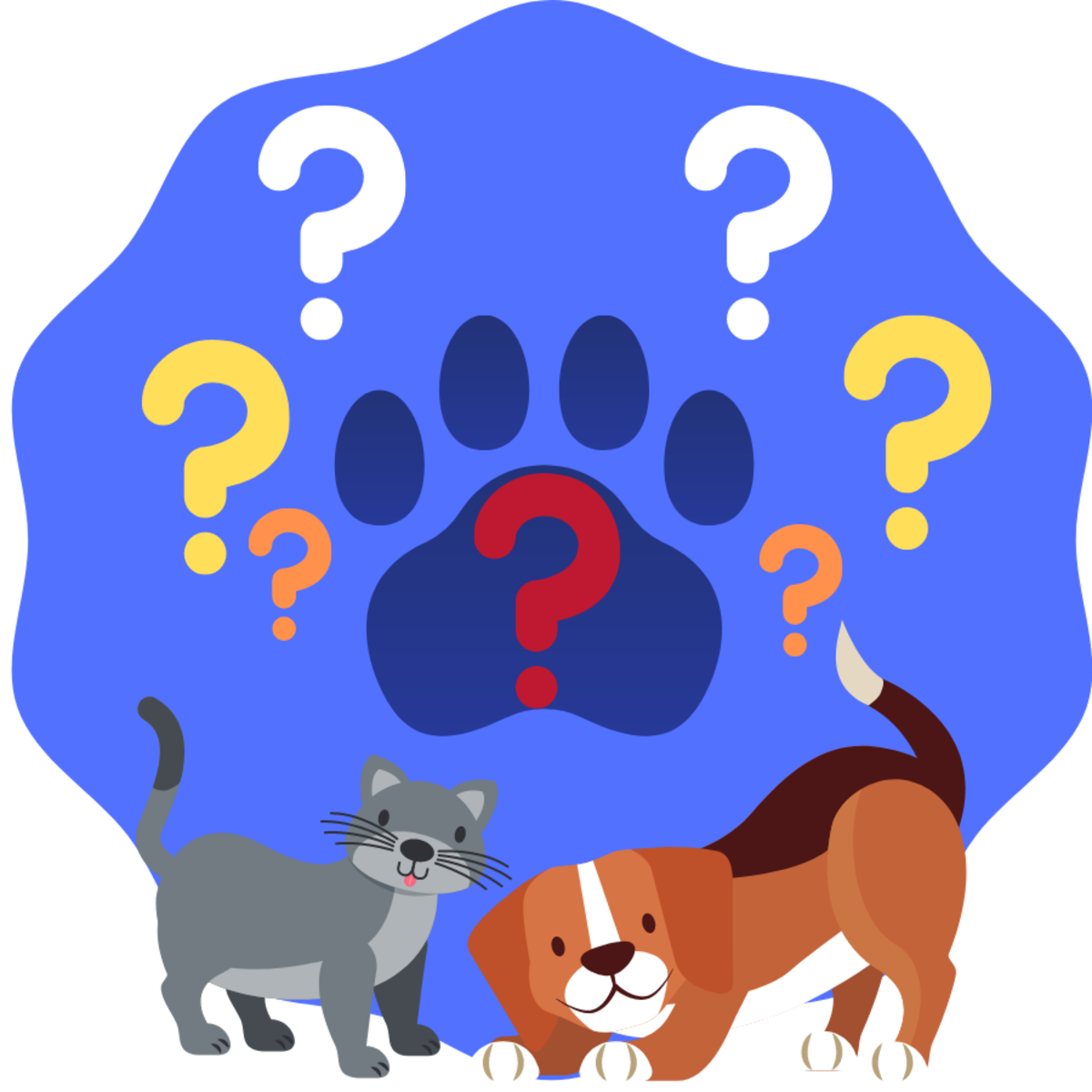 When is National Puppy Day?
Many popular breeds fill shelters due to recent films or television shows. Families buy an animal imagining they will make the perfect pet but are unprepared for the training, care, and other responsibilities that come with canine care. Regardless of their genetics, all dogs require care and training. If there's a particular breed that has captured your heart, check the shelters. You might be surprised to find either a purebred or one that is a mix of the kind you're fond of.
When dogs find a forever home, their companionship creates lifelong benefits. They bring with them joy, loyalty, and devotion. Eventually, no matter the breed, these pets become family.
HOW TO OBSERVE #NationalDogDay
Listen to Dog Walking by The Knits from their album Pixel Parks.
When considering adoption, adopt, don't shop. If you have your heart set on a purebred companion, consider visiting a website like bestfriends.org or petfinder.com to find one at a shelter. Learn how organizations like these are changing the way we adopt. As you search for your new family member, get prepared. Keep in mind the needs of a small versus large dog. Until you find your forever companion, consider volunteering at your shelter or becoming a foster parent.
Use #NationalDogDay and post photos of your dog on social media. Take your dog for a walk. If you do not have a dog, ask to take your neighbor's dog for a stroll, or volunteer at a shelter. Be sure to stock up on plenty of Dog Treats as well.
NATIONAL DOG DAY HISTORY
Colleen Paige, pet lifestyle expert, founded National Dog Day in 2004.
Dog FAQ
Q. What does a dog do when it's happy?
A. A happy dog will hold its tail high and wag it. Other signs that a dog is happy include:
Relaxed ears and body posture
Leaning on you
Initiates play
Q. What does it mean when a dog licks you?
A. There may be many reasons for a dog licking a human. Licking may be a sign of affection (awe, he likes you!!). It might also be because you just ate that piece of jerky or you taste a little salty. Licking can also be a way to get your attention. Is it mealtime? Do they need to go out? They might also be telling you, "Hey, don't stop scratching that spot."
Q. Are there other dog holidays on the calendar?
A. Yes! We humans love our pets and love to celebrate them, too! In fact, the entire month of August is National Dog Month. We also celebrate National Dog Mom's Day, National Rescue Dog Day, and National Make A Dog's Day among many others.
NATIONAL WOMEN'S EQUALITY DAY
The United States Congress passed the 19th Amendment to the Constitution granting women full and equal voting rights on this day in 1920. Every year on August 26, we commemorate this right with National Women's Equality Day.
Birth of a Movement
While in London at the World Anti-Slavery Convention 1840, several women were denied access to the convention floor planting the seeds for a women's rights movement. Lucretia Mott and Elizabeth Cady Staton, along with Martha Wright, Mary Ann McClintock, and Jane Hunt, set in motion plans for the first woman's rights convention in Seneca Falls, New York. Held at Wesleyan Chapel on July 19-20, 1848, the conference drew 200 women on the first day. On the second day, the convention opened to men, and some did attend.
Resolved, that it is the duty of the women of this country to secure to themselves their sacred right to the elective franchise. ~ 9th Resolution of the Seneca Falls Convention 1848
During the convention, leaders presented 12 resolutions. They enumerated in the rights that women should be equal to men socially, economically, legally and representatively. Of the resolutions, all but the 9th were approved unanimously. The right to vote created concern. Many women felt it would cause large numbers of their backers to withdraw their support. However, after much debate and the support of abolitionist Frederick Douglass, the 9th resolution also passed.
The Right to Vote
Woman's suffrage began in earnest in the United States then. Another advocate, Susan B. Anthony, joined Stanton in 1869 to create the National Woman Suffrage Association (NWSA). Through nearly ten years of persistence and lobbying, the NWSA introduced an amendment in 1878. Despite years of debate and finally to the floor of Congress in 1886, only to be defeated.
When is Equal Pay Day?
Ultimately, it would take another 34 years before a new amendment made it to Congress. For several years, advocates continued passing the batons. New states entered the union. Their constitutions included rights for women that states before them never had – the right to vote. Civil disobedience ensued. Eventually, with women gaining equality, Congress passed the 19th Amendment to the Constitution.
HOW TO OBSERVE #WomensEqualityDay
Learn more about the women's civil rights movement and the 19th amendment. Read about Elizabeth Cady Stanton and Susan B. Anthony. Delve further into the history and learn about the efforts of advocates in your home state. Study Lucy Stone, Carrie Chapman Catt, or Alice Paul. We've done some of the work for you. Read about these 5 Notable Leaders in the Women's Suffrage Movement.
Use #WomensEqualityDay to post on social media.
NATIONAL WOMEN'S EQUALITY DAY HISTORY
On July 30, 1971, Rep. Bella Abzug (D-NY) presented a bill designating August 26th as Women's Equality Day. That year, rallies, celebrations and political debate filled the country on August 26th. By 1973, Congress passed a joint resolution declaring the day to be observed on August 26th of each year. Every year since each president declares this day as Women's Equality Day commemorating the certification of the 19th Amendment to the United States Constitution.
NATIONAL WEBMISTRESS DAY
National WebMistress Day recognizes women in web development on August 26th.
A WebMistress is a woman who designs, develops, markets and maintains websites. The term has existed since the mid-1990s. In June of 1995, the term officially entered technology's lexicon. That month, Kat Valentine secured the domain name WebMistress.com. Taking the name a step further, Valentine then began web development under the job title WebMistress. Comparatively, the term WebMaster arrived on the scene as early as 1986, according to various classified ads.
Now, thousands of women work under the job title WebMistress. More than 20 years later, the word still raises eyebrows. However, WebMistress has a place not only on the résumé but is a legitimate job title in the business world. Take the time to acknowledge the women in web development to promote the job title in the business and lose the stigma associated with the word.
HOW TO OBSERVE #nationalWEBMISTRESSday
Share your experiences in web design. While you're at it, give a shout-out to an outstanding WebMistress you know.
Use #nationalWEBMISTRESSday on social media to show you are a woman web designer. Also, use the hashtag to demonstrate pride in working under the title WebMistress. Visit www.nationalwebmistressday.com for more information.
NATIONAL WEBMISTRESS DAY HISTORY
Kat Valentine founded National WebMistress Day in June of 2016 to promote women in web design. Additionally, the day celebrates the legitimacy of the job title.
The Registrar at National Day Calendar approved the day to be observed on August 26th annually.
NATIONAL CHERRY POPSICLE DAY
Each summer on the 26th of August, Popsicle lovers across the United States enjoy celebrating National Cherry Popsicle Day.
An 11-year-old Frank Epperson inspired the creation when he invented the original Popsicle back in 1905. After mixing up a powdered soda, he left the beverage overnight with the stirring stick in it. Temperatures dropped unusually low that night and the next morning, Epperson found the liquid frozen on the stick. He dubbed the creation the Epsicle.
When is National Blueberry Popsicle Day?
It wasn't until years later, in 1922 during a fireman's ball, that he introduced his frosty treat. With the Popsicle's huge success, Epperson proceeded to make and sell his frozen sweetness at an amusement park in Alameda, California. By 1924, Epperson applied for a patent by that name, too. Sometime later, he changed the name to Popsicle.
Popsicle is the name brand of a frozen juice concoction on a stick. However, it's so common, many people use the word for all frozen juice pops. Other name brand products that became household words include Kleenex, Crock-Pot, and Chapstick. But hundreds exist! The word for this phenomenon is called an eponym.
Of course, as one of the summertime's favorite treats, this celebration honors one of the top flavors of Popsicles!
HOW TO OBSERVE #CherryPopsicleDay
Have some fun and try making one of the following Cherry Popsicle recipes:
Cherry Coconut Pops
Homemade Cherry Popsicles
Cherry Lime Ice Pops
Use #CherryPopsicleDay to post on social media.
NATIONAL CHERRY POPSICLE DAY HISTORY
We were unable to find the creator of National Cherry Popsicle Day.
On Deck For August 27, 2021
National Days
International Days
August 26th Celebrated (and Not So Celebrated) History
1873
The Missouri Board of Education establishes the first public kindergarten in the country. William Torrey Harris and Susan Blow directed the new program that would grow across the country.
1930
Philo Farnsworth receives patent No. 1773980 for his invention of a television system.
1947
The first African American professional pitcher in Major League Baseball makes his debut. Dan Bankhead took the mound for the Dodgers against the Pittsburgh Pirates. He was also a teammate of Jackie Robinson.
1968
The Beatles' single "Hey Jude" is released.
1971
Bobby Orr signs a million-dollar contract with the Bruins, the first in NHL history.
1973
Mary Boitano wins her first long-distance foot race at the age of 10. She beat out her 11-year-old brother, the defending champion at the Dipsea race in Marin County, California. She began running the race at the age of 5.
1981
The first photos of Saturn's moon, Titan, are taken by Voyager 2.
2012
At 15 years old, Lydia Ko becomes the youngest LPGA tour winner.
Recipe Of The Day
Chunky Peanut Butter Cookies
Prep: 15 minutes
Bake: 6-7 minutes
Total prep: 43 minutes
Servings: 4 – 5 Dozen
Ingredients:
2 lg. eggs
3 cups flour
1 1/4 cup brown sugar
1 1/4 cup sugar
1 1/2 cup chunky peanut butter
1 cup butter
1 tsp baking soda
1 tsp baking powder
2 tsp vanilla extract
Instructions:
Preheat oven to 350 degrees.
Mix butter, peanut butter and sugars until creamy. Next eggs beating while mixing in flour. Add in remaining ingredients being sure to continue mixing.
Roll into balls first and then roll in granulated sugar. Flatten balls while using a fork for the traditional pattern of crisscrosses.
Place cookies on non-greased cookie sheet baking for 6-7 minutes. Remove from oven, using a flat spatula move cookies to cooling rack to help keep them soft and chewy.
Inspiration:
With a special shout out to the Ressler brothers for the inspiration for these delicious cookies!
August 26th Celebrated (and Not So Celebrated) Birthdays
Charles Richet – 1850
A pioneer in immunology, Richet won the Nobel Prize for his research on anaphylaxis.
Le De Forest – 1873
Lee de Forest invented the Audion vacuum. This invention made live radio broadcasting possible. Born in Iowa in 1873, de Forest would become the chief scientist for the first U.S. radio firm, American Wireless Telephone, and Telegraph.
Zona Gale – 1874
Author and playwright, Zona Gale, is the first woman to win the Pulitzer Prize for Drama. In 1921, she earned the award with her play Miss Lulu Bett.
Earl Biggers – 1884
The novelist invented the private detective character, Charlie Chan.
Albert Sabin – 1906
The virologist is best known for his work on the oral polio vaccine.
Mother Teresa – 1910
In 2003, the nun and missionary was beatified as Saint Teresa by the Catholic Church.
Katherine Johnson – 1918
Her work as a computer for NASA was vital to the success of the first moon missions.
Ben Bradlee – 1921
As a journalist, Bradlee served as a newspaper editor for the Washington Post for 23 years.
Naomi Parker Fraley – 1921
Best known as the model for the iconic Rosie the Riveter poster, "We Can Do It," Fraley worked on an aircraft assembly line at the Naval Air Station in Alameda, California.
Irving Levine – 1922
As a journalist, Levine spent 45 years with NBC reporting news in his trademark bow tie.
Alva Jo Fischer – 1926
Following three years of pitching with the All American Girls' Professional Baseball League, Fischer continued her career into the 1950s.
Mary Froning – 1934
Recruited at the age of 16, Froning played three years for the South Bend Blue Sox in the All-American Girls' Professional Baseball League.
Geraldine Ferraro – 1935
Ferraro became the first female vice-president nominee in 1984 when Democratic nominee Walter Mondale chose her as his running mate.
Tom Ridge – 1945
Ridge became the first United States Secretary of Homeland Security in 2003.
Will Shortz – 1952
Also known as "The Puzzlemaster," Shortz has served as crossword puzzle editor for The New York Times and Games magazine. In 1978, he founded the American Crossword Puzzle Tournament.
Chris Burke – 1965
Known for his role as Corky Thatcher on the television series Life Goes On, Burke is also a Downs Syndrome advocate.
About National Day Calendar®
National Day Calendar® is the authoritative source for fun, unusual and unique National Days! Since our humble beginnings on National Popcorn Day in 2013, we now track nearly 1,500 National Days, National Weeks and National Months. In addition, our research team continues to uncover the origins of existing National Days as well as discover new, exciting days for everyone to celebrate.
There's a celebration for everyone. While National Road Trip Day satisfies the itch to wander, many pet days let us share our love of animals. National 3-D Day and National Astronaut Day honor the advancement of technology, too. Every food day you can imagine (National Avocado Day, for example), will keep you celebrating, also!
Be sure to stay in the know by signing up for our e-mail updates. Also, follow us on Facebook, Twitter, and Instagram.
Our Ambassador Program is another way #CelebrateEveryDay®! Whether you become an ambassador or follow one of the savvy ambassadors, their fun videos and posts will keep you prepared for every holiday.